---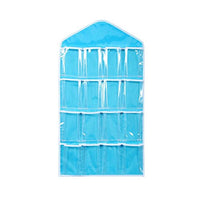 Pattern: Storage Bag Box.Quantity:1 PC ,Size:71X39cm/27.7"X15.35".Material:Polyester . As Picture Show Color.
STORAGE—According to its size,use for seasonal clothing, baby clothes, blankets, linens, holiday decorations, toys, photos, etc sorting stroage — Great for home, college dorm, basement, closet, bedroom, attic, under bed storage etc.Lightweight and Portable,Easily moves to shelves, portable closets, etc—Quickly pack/unpack between seasons, traveling, moving, or as needed.
Folding Flodable Tools Home Improvement comforter clothing sweater linen queen holder vacuum seal mattress School Dry Fashion Hanging Bathroom table leaf Plastic tea outdoor Plastic Zipper golf coat boat purse couch large zipper blanket collapsible underbed container durable boxes large kids haging caddy drawers shelves kitchen bedroom school wardrobe closet baby dorm room dormitory fabric underwear garment duty moving carrying light Tidy Waterproof Laundry Luggage Carry Pouch 2018
Cheap Student Use Collection Stroller travelling quality thick breathable towel moisture proof recycling Accessories cleanup shockproof flexiable case washer cleaner rolling Bag Storage School Home Travel Mattress Organizer Car Food Hanging Plastic Toy Zipper Bed Waterproof Cover Seat Top Small Clear Canvas Holder Tote Box King Clothes Size Baby Extra Mesh Tool Rack Table Up Jumbo Portable Fabric Wreath Pack Bean Space Duty Play Dress Bike Carrying Mat Grocery Tea Under Outdoor
Essential Wall Chair Wrangler Back Cotton Pump Full Stroller Seal Hair Soft Stuffed Container Freedom Diaper Nylon Carry Makeup Leather Water Tent Baseball Cushion Women Gown Mini Down Lunch bags Saver Air Boat Net Shoulder Rug Drawstring Fur Coat Hand Cooler Ball Multi-Pocket Laptop Rear Phone Life Kit Wrap Pocket Camping Jacket Insulated Multi Flexible Dry bathroom Bottle Purse Strap Roof Silicone Multifunction Knitting Red Universal Art Furniture Under-Bed Camp Grey Card By Handles Toddler
Hi ,Dear Friend,Welcome to Visit Cinhent Online ShopSpecifications:
100% Brand New and Hight Quality.
Quantity:1PC
Material:Polyester
Size:(L)X(W):71X39cm/27.7"X15.35"(appr.)
Color:Green,Blue,Beige,Pink
Have 16 grids,it can hanging in wardrobe or hanging on the back of any door.
Protect suits from dirt,dust,damp and bacteria.
Transparent window design,convenient for storage and looking for the anything what you want.
It is your good helper sorting clothes,keep your bedroom tidy and clean,also make your life more easily.
Can put underwears,socks,slippers,necklaces,cosmetics,hairpins,watches,bracelets and other daily sundries.
Perfect for home,bedroom,living room,bathroom,study,kitchen,office and so on.
This is a good gift to your friend.
Note:
Please allow 1-3cm error due to manual measurement and make sure you do not mind before ordering.
Please understand that colors may exist chromatic aberration as the different placement of pictures.
Package included:
The Item are shipped from China. We sell reasonable prices and exquisite products.If you have any questions, please feel free to contact us and we will be glad to help you solve the problem. And hope you enjoy shopping!
More interesting products prlease visit the online store Cinhentat least that one can impress you!
Housekeeping & Organization : Storage : Home Supplies : healthy life : Household : Home & Garden : Home & Living : Bags : Box : Home Storage Organization : Women's Fashion : Home & Kitchen : Home : Clothes : Inside the Home : Hooks : Fashion : Rack : Kitchen : Plastic : Underwear : Kitchen Accessories : Kitchen & Dining : Kitchen & Home : Handbags : case : Storage & Organization :
Cinhent Bag Amazon ASIN B07DLB48QL Home & Kitchen Storage & Organization , Clothing & Closet Storage , Closet Systems