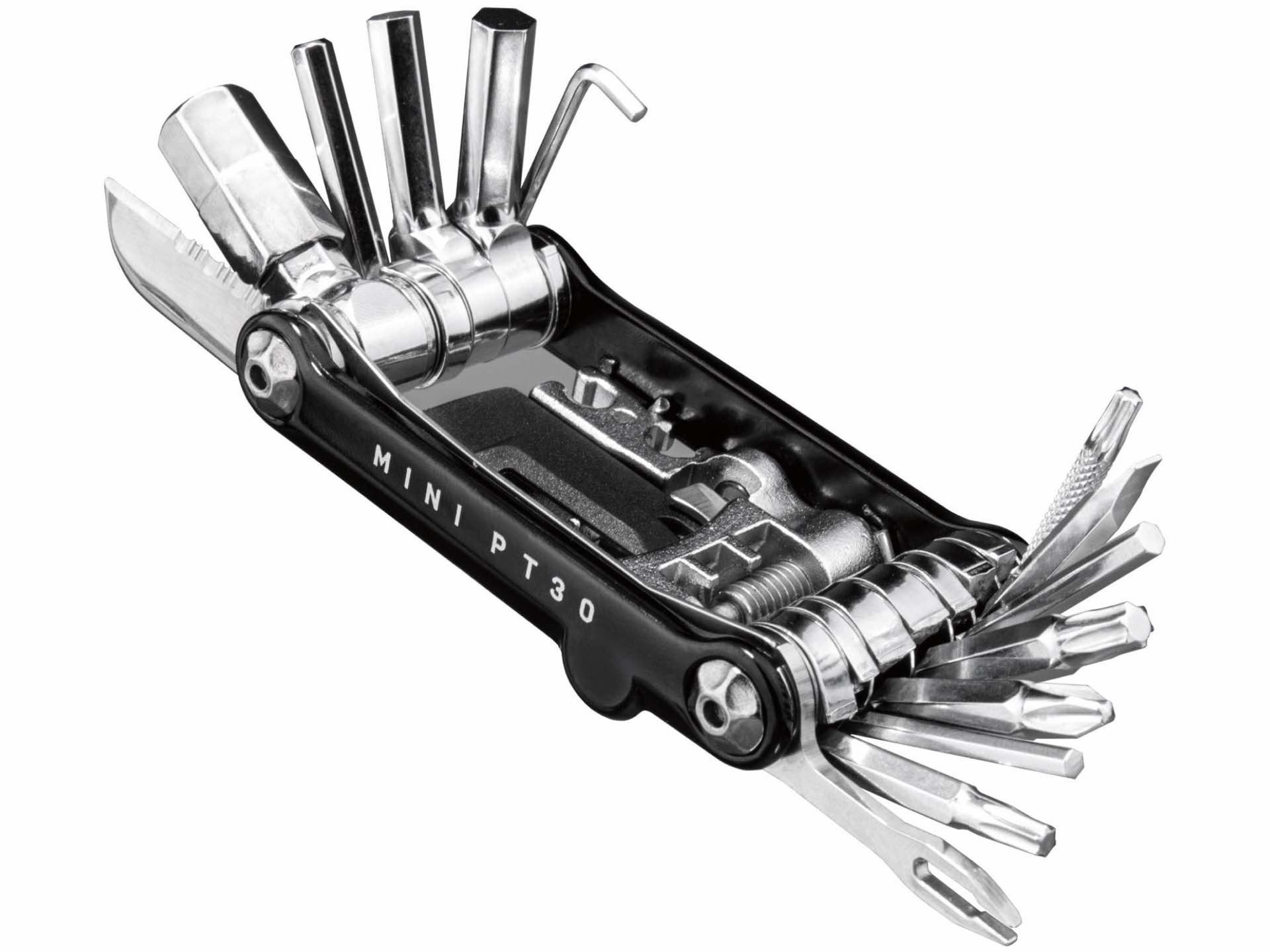 Whether you're riding around town or biking through backcountry trails, when your bike runs into an issue that needs immediate fixing, it's best if you already have the tool(s) on hand to get yourself going again rather than be stuck waiting for help. And with Topeak's Mini PT30 multi-tool, you should have more than enough ways to tackle the job.
The PT30 packs 30 road- and trailside repair functions into one sleek and moderately sized tool. You get a variety of Allen and Torx wrench sizes, Phillips and flathead screwdrivers, a tire plug insertion tool, a serrated knife blade/saw, a removable chain and master link tool, and more.
[TAG3]
Removable master link tool
[TAG4]
Tire plug insertion tool
With a body made from forged aluminum and tools crafted from chrome vanadium steel, the PT30 is a durable bike repair tool that should prove handy for years of rides to come.
Get it for $48 on Amazon.