This list of Salt Lake City RV parks was brought to you by Travellers Autobarn. Their RV camper rentals give you the chance to explore the endless destinations in the west.
---
For a bustling urban area, Salt Lake City is almost completely surrounded by mountains with plenty of scenic camp spots that can be found in the canyons and natural areas just outside the city limits. If you want to camp in the city, you can do that too. The best Salt Lake City RV parks are located on the edge of town and have great access to hiking and cycling trails too. Check out our picks for best Salt Lake City camping spots and reserve a spot for your next Utah adventure.
The Best RV Parks around Salt Lake City RV, Ranked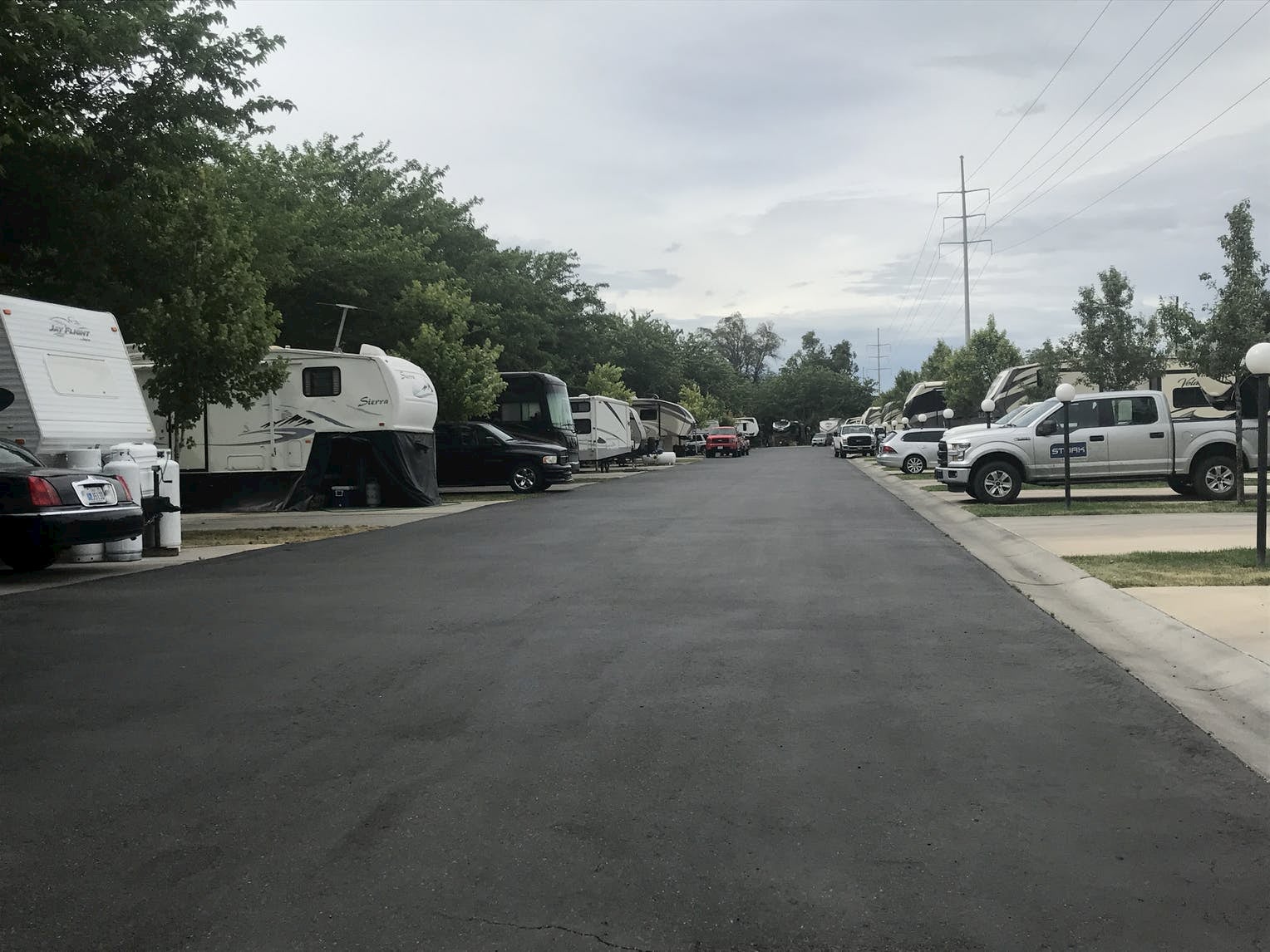 The KOA Salt Lake City is one of the most conveniently located Salt Lake City RV parks. This full-service RV park is located just three miles west of downtown. Salt Lake City's light rail train, Trax, stops right in front of the park and conveniently delivers guests to downtown area attractions in mere minutes.
Campground amenities include electric hook-ups, Wi-Fi, cable TV, a hot tub, dog park, coin operated laundry, and more. The Jordan River Parkway Trail passes right behind the campground and connects to over 50 miles of paved walking and cycling trails. Tent sites are also available and special weekly and monthly rates are possible.
The Pony Express RV Resort is nestled alongside the Jordan River just 10 minutes north of downtown Salt Lake City and the Jordan River Parkway Trail passes right behind the park. This Salt Lake City RV Park offers pull-thru RV sites with all the amenities including electric, water, and sewer hook-ups, bike rentals, a swimming pool, and community barbecue. Mini-cabin rentals are also available at the park and are pet-friendly. The park also features an off leash area for pets, a playground for the kids, and a life-size chessboard.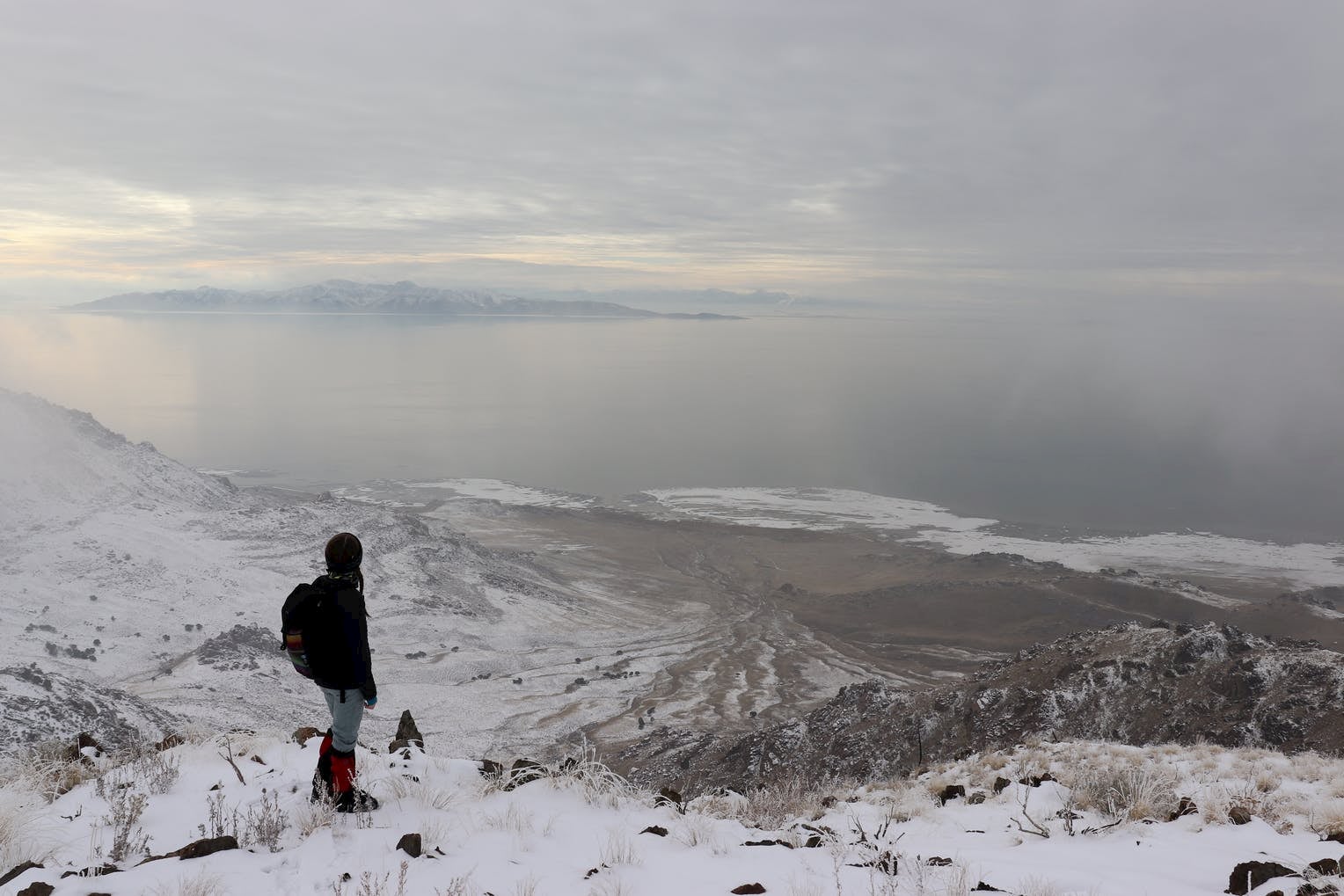 Antelope Island is the biggest island on Great Salt Lake and is accessed via a 7-mile causeway from the city of Syracuse, 30 miles north of Salt Lake City. The Antelope Island State Park Visitor Center orients guests to the unique ecology and geology of Great Salt Lake and four campgrounds offer a total of 52 campsites. No water or electricity is available, but sites are roomy enough for RVs. Campground fees are in addition to the park's per vehicle entrance fee.
Antelope Island is best known for its resident herd of buffalo, which can be easily viewed from park trails and scenic viewpoints. The island is also home to antelope, bighorn sheep, coyote, and a huge variety of birdlife. Great Salt Lake is one of the most important habitats for North American migratory birds. Antelope Island's 20 miles of trails are a favorite among local mountain bikers and trail runners and sunsets from White Rock Bay can't be beat. Biting gnats are abundant on the island April through June so visit outside those months for a more pleasant experience.
American Fork Canyon Camping
Best-known for its impressive network of limestone caverns at Timpanogos Cave National Monument, American Fork Canyon is a canyon in the Wasatch Mountains 30 miles south of Salt Lake City. Thanks to a large population of Aspen trees, American Fork Canyon is especially gorgeous during fall color season. The Granite Flat Campground is located just a few miles up canyon and offers both RV and tent sites although no electric hook-ups are available.
A per-vehicle entrance fee is required to enter American Fork Canyon, but a National Parks Pass will get you in for free. Camping fees are additional. Granite Flat is open early June through late-October and many sites are available on a first-come, first-served basis. Reservations are recommended on weekends during the summer months.
American Fork Canyon is a great spot for sport climbing and a huge network of hiking and mountain biking trails exist in the canyon including a trail to the summit of Mount Timpanogos, the second highest peak in the Wasatch Mountains. The nearby Tibble Fork Reservoir offers canoeing, kayaking, and fishing and the 20-mile paved Alpine Loop Scenic Byway offers plenty of scenic viewpoints.
Tucked into the mountains, 28 miles northeast of Salt Lake City, East Canyon State Park features a 608-acre reservoir alongside the Mormon Pioneer National Historic Trail. This is the historic route where Latter Day Saint pioneers crossed the mountains and into Salt Lake City in the mid-1800s. East Canyon Reservoir is a popular spot for boating, jet skiing, fishing, and other water activities.
The Dixie Creek Campground offers full and partial RV hookups near the marina and the Big Rock Campground sites are more secluded, but not equipped with hookups. Walk-in campsites are available year-round and campsite reservations are available May 1st through October 15th. East Canyon also has boats, yurts, cabins, and RVs available for rent. Dogs are not allowed on the beaches or day use areas.
Big and Little Cottonwood Canyon RV Camping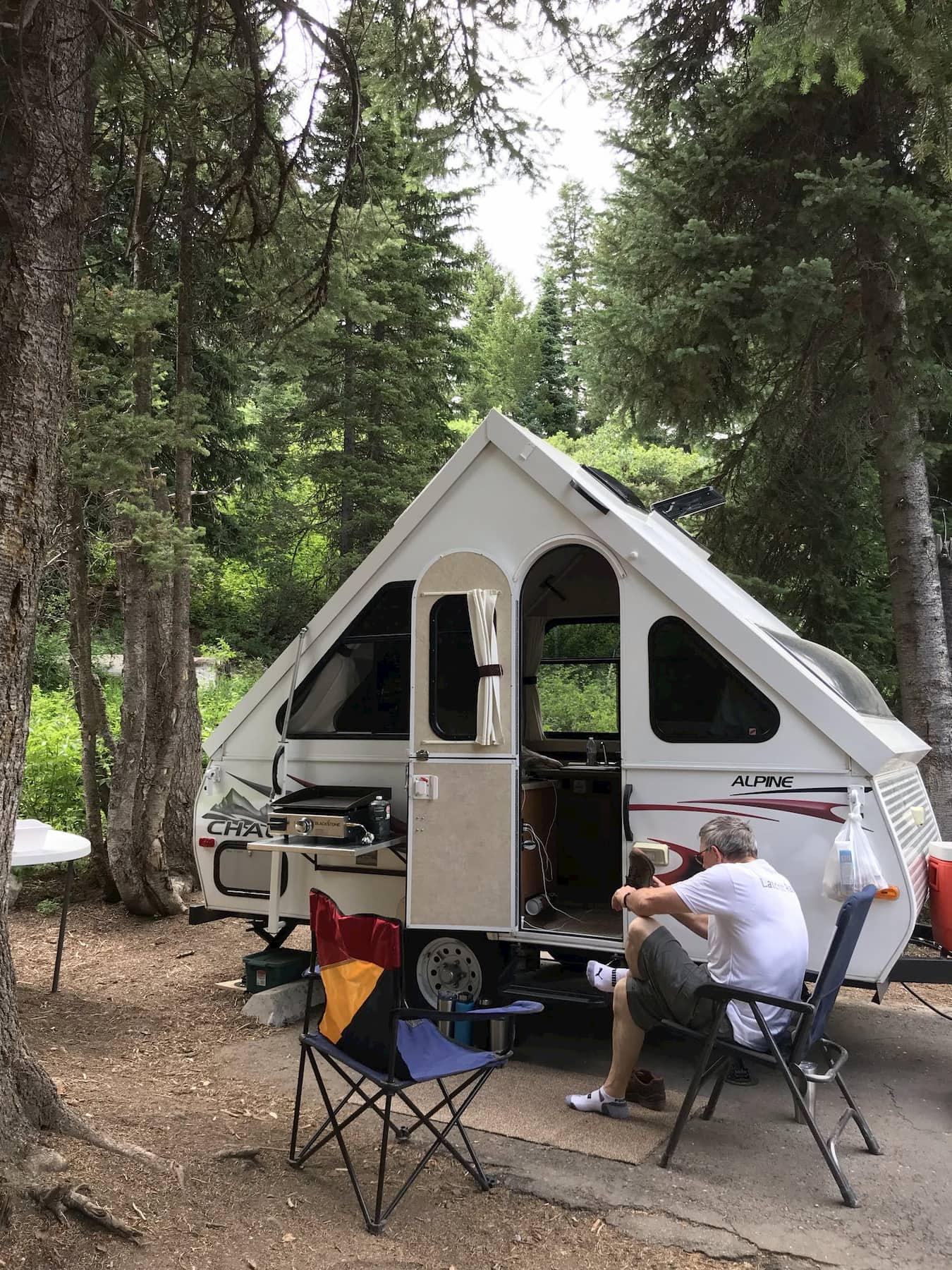 Big and Little Cottonwood Canyons are the outdoor recreation meccas on the southeastern outskirts of Salt Lake City. This is where all the famous ski resorts like Snowbird and Brighton are located. Endless hiking, rock climbing, and mountain biking are available in Cottonwood during the summer months and Forest Service campgrounds in the canyon cater to tent campers.
Big Cottonwood's Spruces Campground accommodates RVs and trailers, but no electric or water hookups are available. Reservations can be made in advance and several sites are available on a first-come, first-served basis. Big and Little Cottonwood Canyons are protected watershed areas so no pets are allowed in the canyons.
---
This article about Salt Lake City RV Parks was brought to you by Travellers Autobarn
Check out an RV rental in Las Vegas to explore more of the southwest.
The post The Best RV Parks around Salt Lake City, Ranked appeared first on The Dyrt Magazine.