Hotels that are part of members clubs or that feature members-only amenities are all the rage these days. 
Scotland's vaunted Gleneagles, a luxurious golf resort and spa, expanded to a new city location with the opening of Gleneagles Townhouse in Edinburgh last year. We also stopped in at London's Other House to check out the member-versus-nonmember experience.
One of New York City's most anticipated (and most expensive) new hotels, Aman New York, proffers a membership with a $200,000 initiation fee plus a $15,000 annual fee (suddenly credit card annual fees aren't looking so bad) that gets non-hotel guests access to its restaurants and other amenities.
But perhaps the most notable example of the membership hotel trend is the fast-expanding footprint of the Membership Collective Group, best known for its Soho House brand, which has nearly 30 locations where guests can spend the night, along with its panoply of chic spaces for creative types to socialize, work, drink, dine and hold events. 
In 2017, MCG spawned an offshoot in the form of The Ned London, an entire hospitality complex in a historic bank building that includes a hotel, 10 bars and restaurants, a members club, a wellness complex with a gym and spa and various event spaces.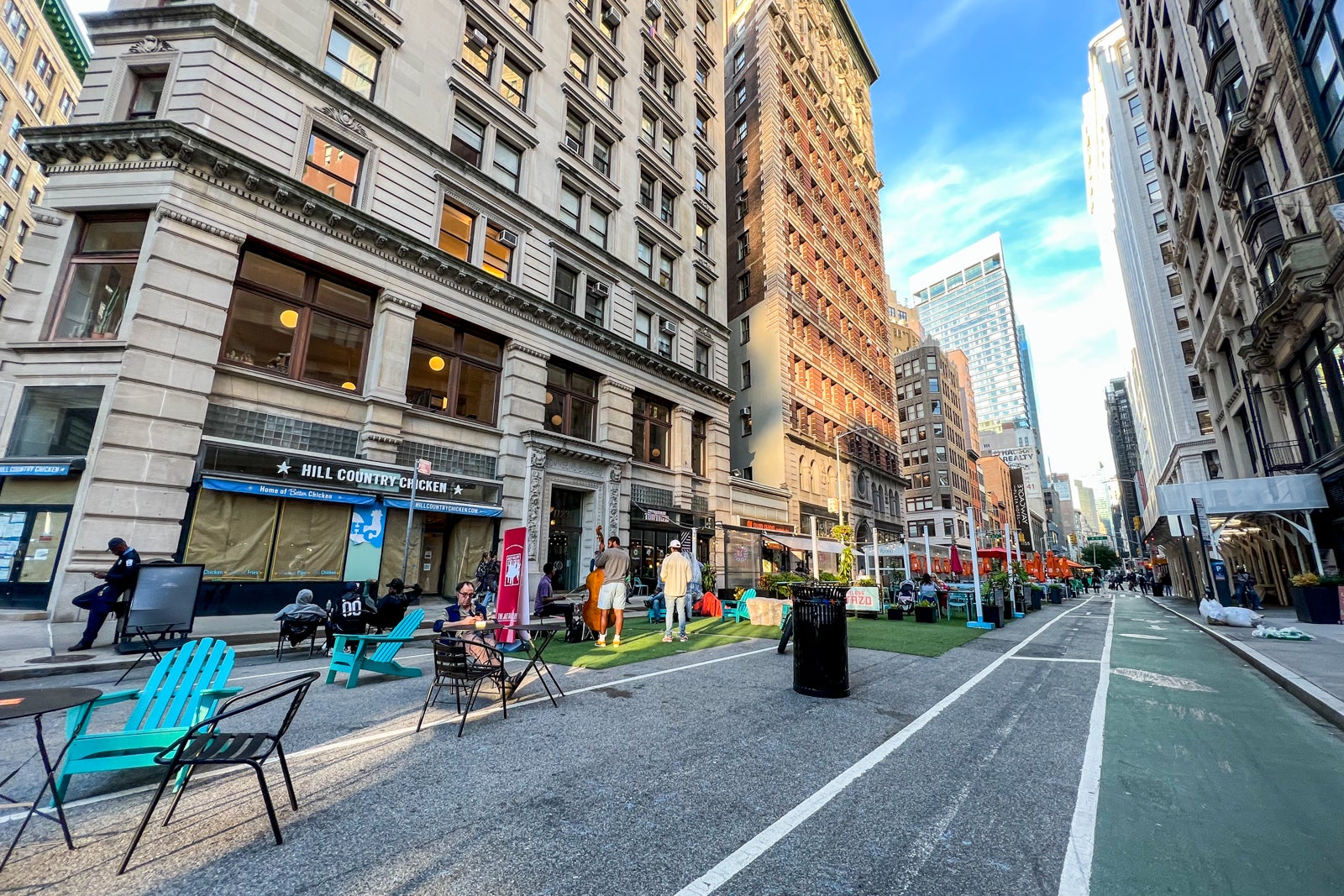 Late last year, The Ned opened its second outpost in Manhattan's trendy NoMad neighborhood between the Flatiron District and the Empire State Building and just around the corner from Madison Square Garden (you'll find the also-new Ritz-Carlton New York, Nomad is a neighbor, too).
With plenty of historic charm and flamboyant decor, not to mention a popular bar and restaurant, The Ned NoMad certainly feels like a hot spot. But one perhaps better suited to Soho House members stopping through town than the general public, due to the fact that hotel guests who are not Soho House members cannot access some of the dining and drinking establishments on the premises.
Here's what else you need to know about New York's The Ned NoMad.
Snapshot
Thanks to a slew of recent hotel and restaurant openings, not to mention its central and easily accessed location, NoMad is fast becoming one of New York's hottest mini-hoods, a trend embodied by The Ned NoMad, which actually takes up residence in the much-loved former NoMad Hotel (and still features many of the same design elements).
Why you'll love The Ned Nomad
Architecture buffs, design divas and no-expense-spared epicures should all find something to enjoy about this new New York nesting place.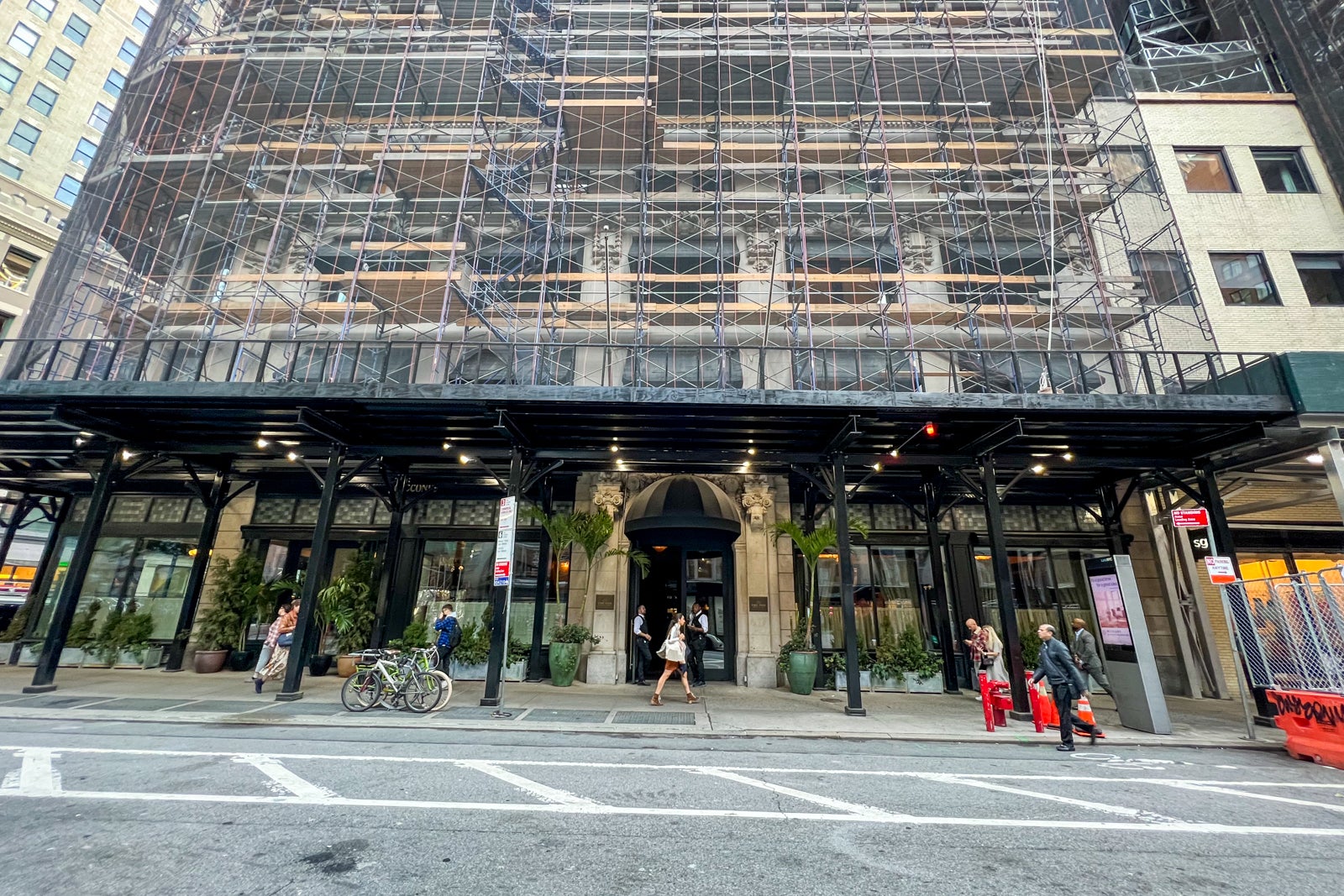 A historic home
If you love historic hotels, you'll surely develop a passion for The Ned NoMad, which makes its home in the 1903 Johnston Building, a 12-story edifice with an inimitably ornate beaux arts limestone facade (see if you can spot the carved lion heads).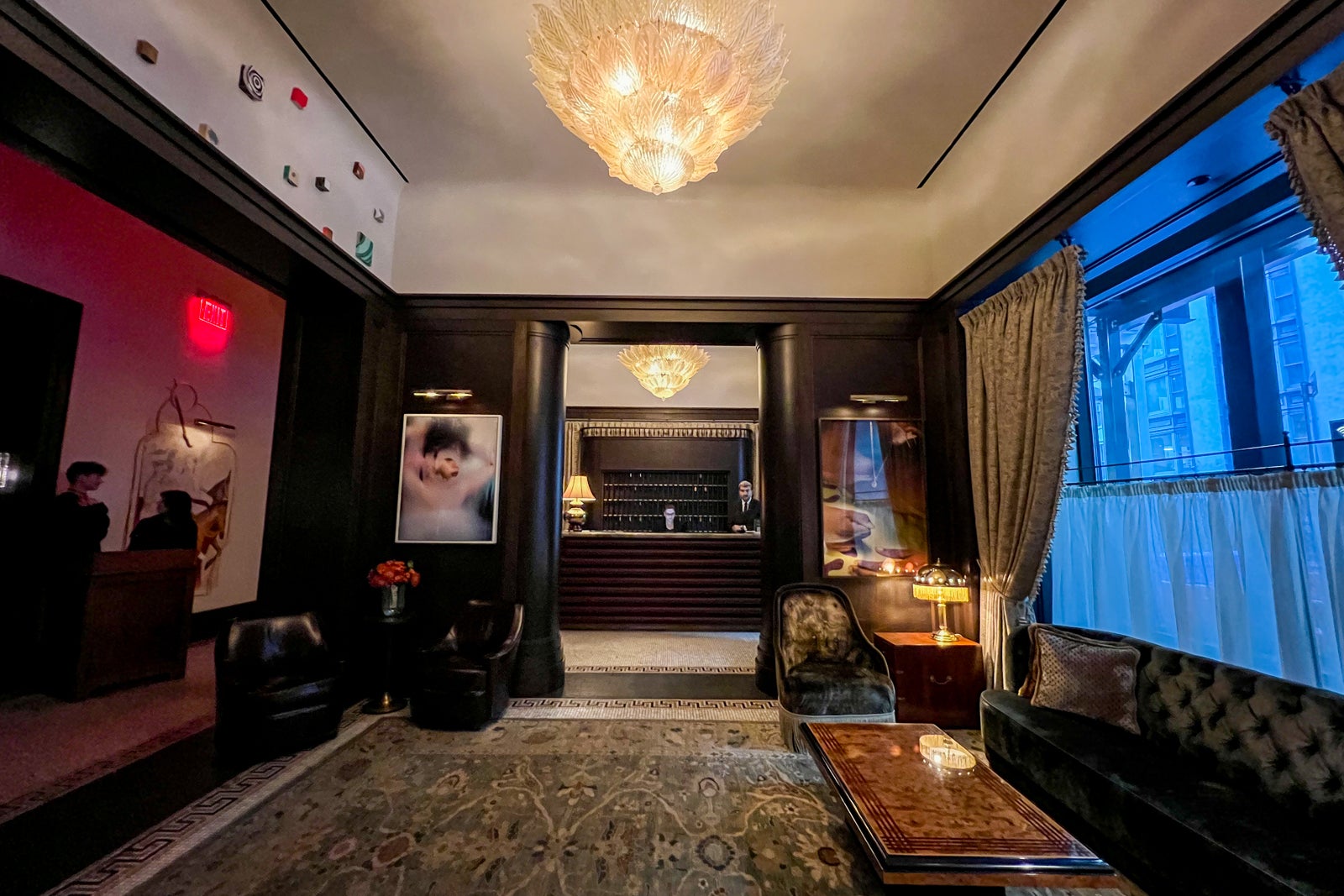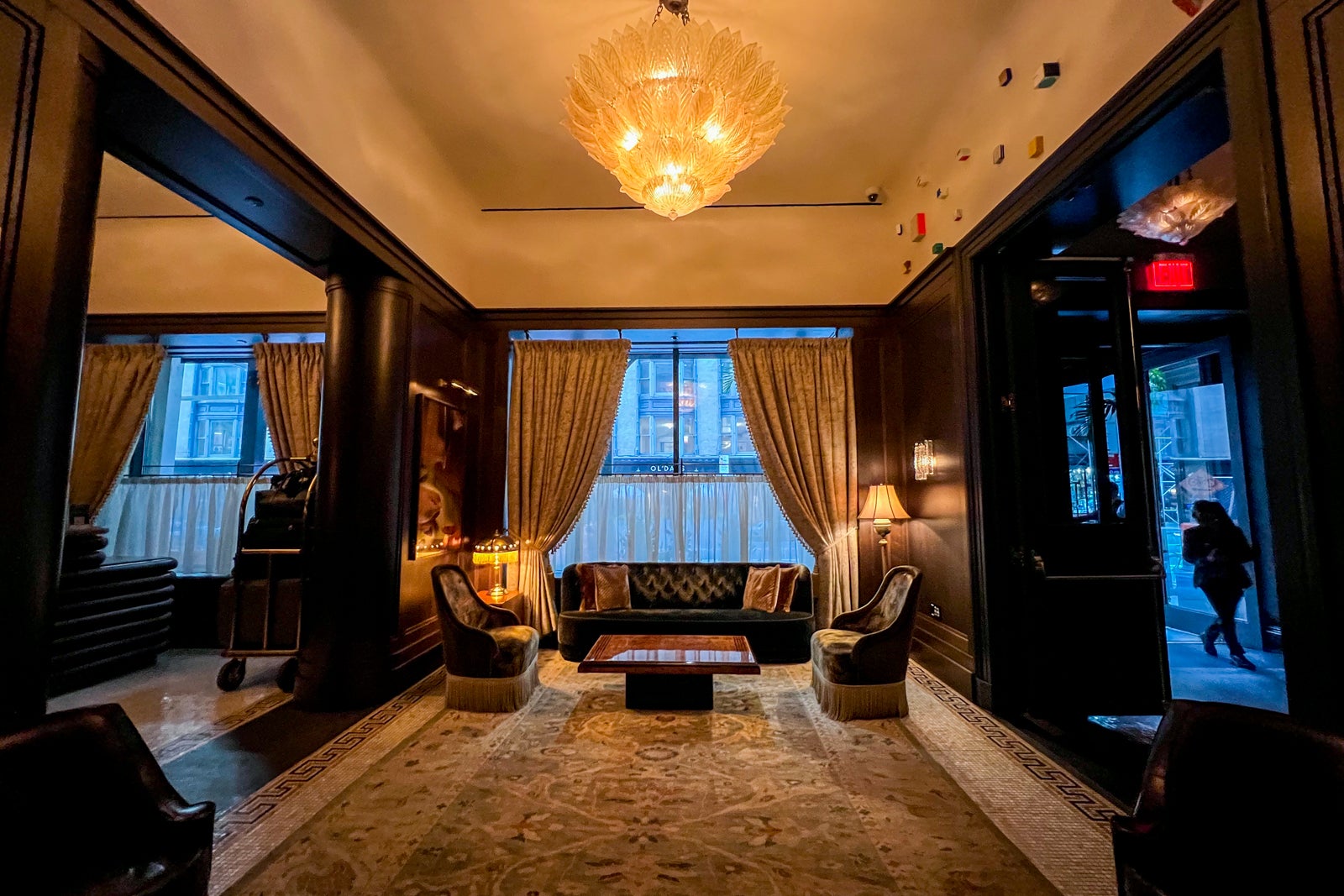 The building is named after its original owner, Caroline A. Johnston — the rare turn-of-the-century female entrepreneur — and the hotel's collection of over 150 artworks, which highlights female artists, was inspired by both her and the building's past. Pieces on display include bright, large-scale paintings by Ilana Savdie and photographs by Laurie Simmons.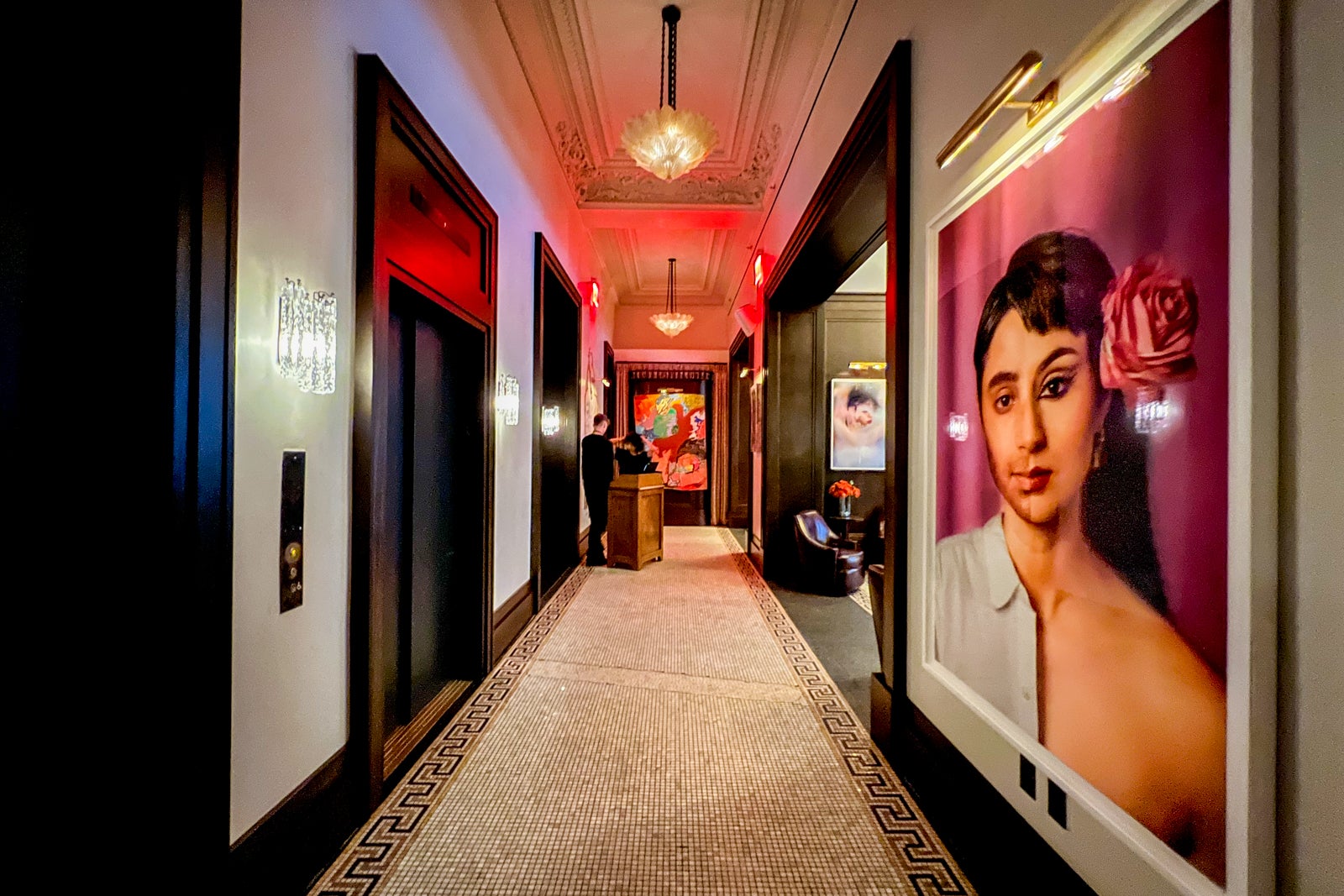 Original design features abound, too, including elaborately tiled mosaic floors in the public areas and filigreed crown molding around the lobby's ceiling. However, guests and visitors will find eye-catching new elements as well, like glittering leaf-like chandeliers in the public areas and a leather-bordered reception desk that feels equal parts Gilded Age holdover and contemporary coworking space.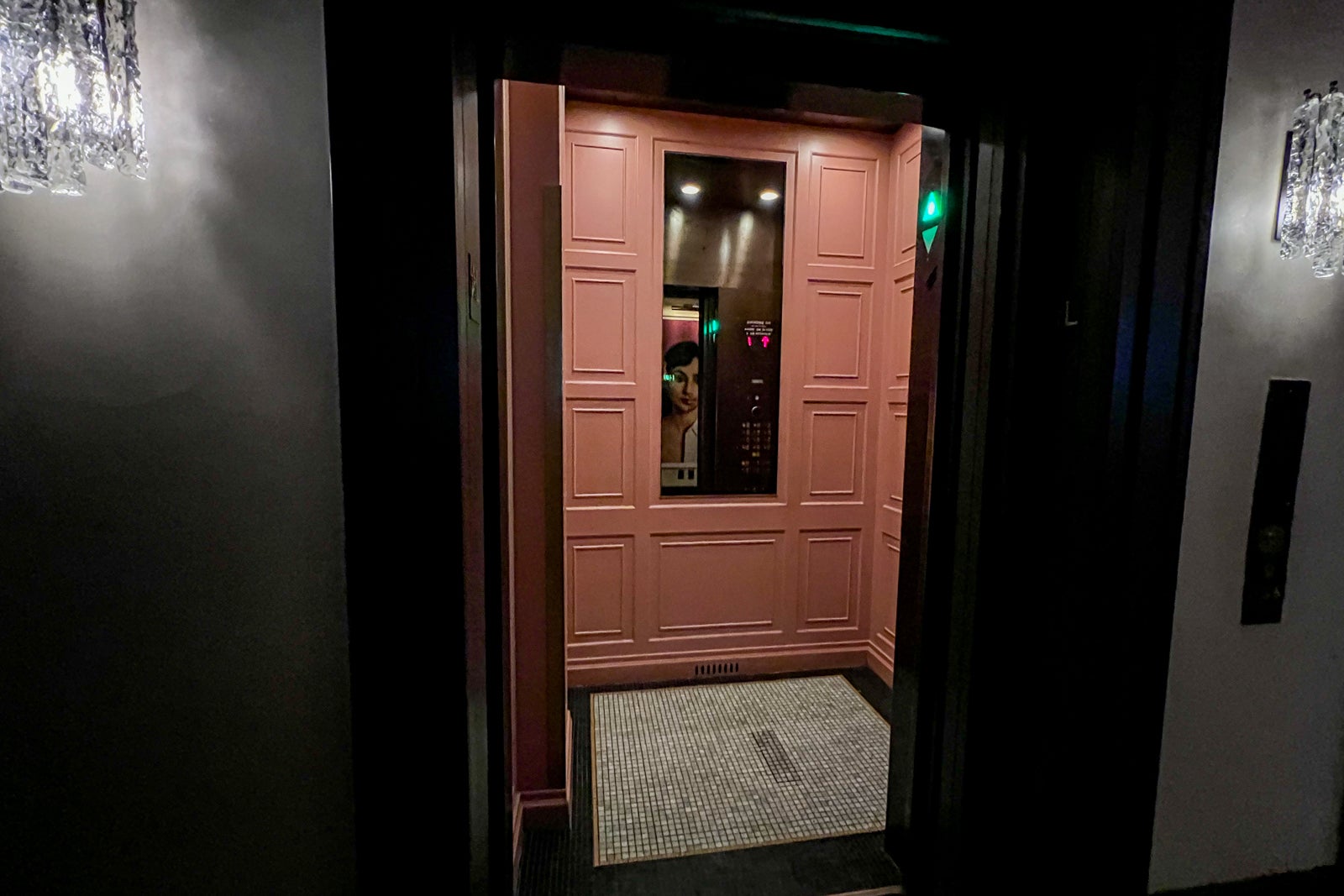 Oscar Wilde-worthy decor
If you were a guest while this was still the NoMad Hotel, the rooms might feel familiar thanks to the instantly recognizable aesthetic of hotel super-designer Jacques Garcia. He's known for his profuse deployment of sumptuous textures like velvet and embossed leather, jewel-toned color palette and highly patterned and stylized motifs. It seems The Ned NoMad inherited many of the accommodation furnishings from his original concept and decided to keep them.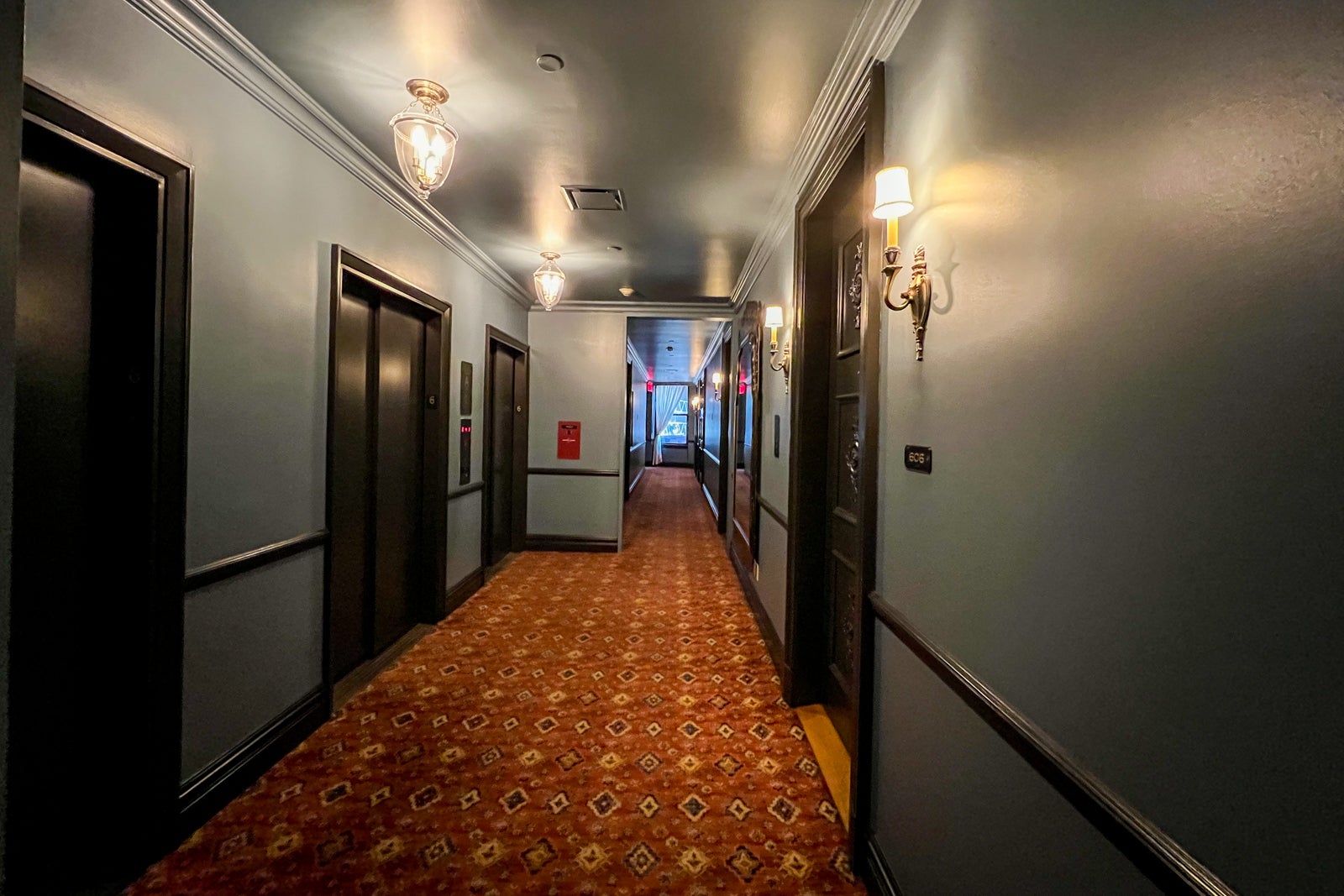 No matter which of the 167 accommodations — which range from minuscule "Crash Pads" to idiosyncratic suites — you book, you'll find glossy hardwood floors padded with Persian-style rugs and intricately pressed leather headboards with studded borders anchoring beds dressed in white linens with colorful bolsters and runners.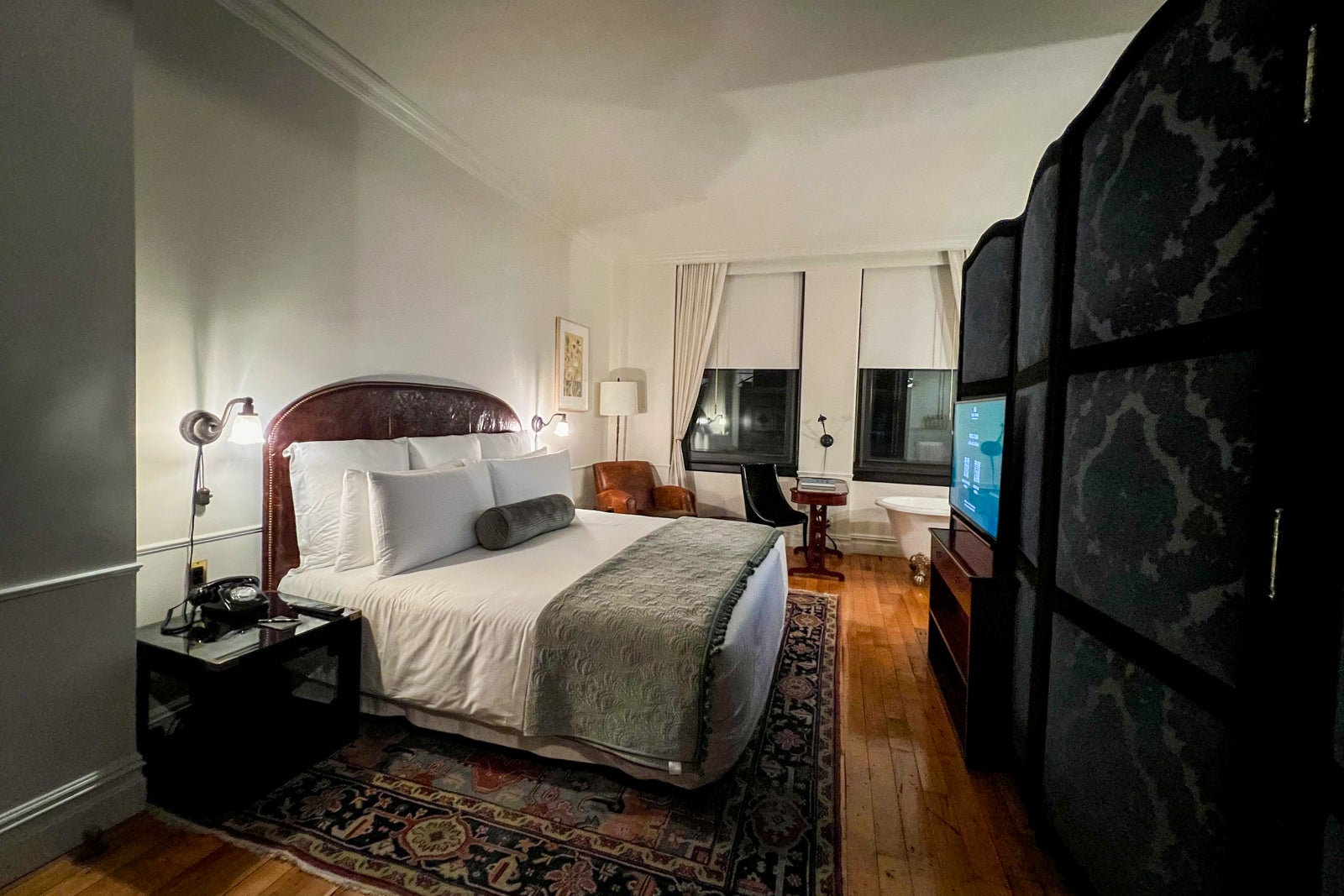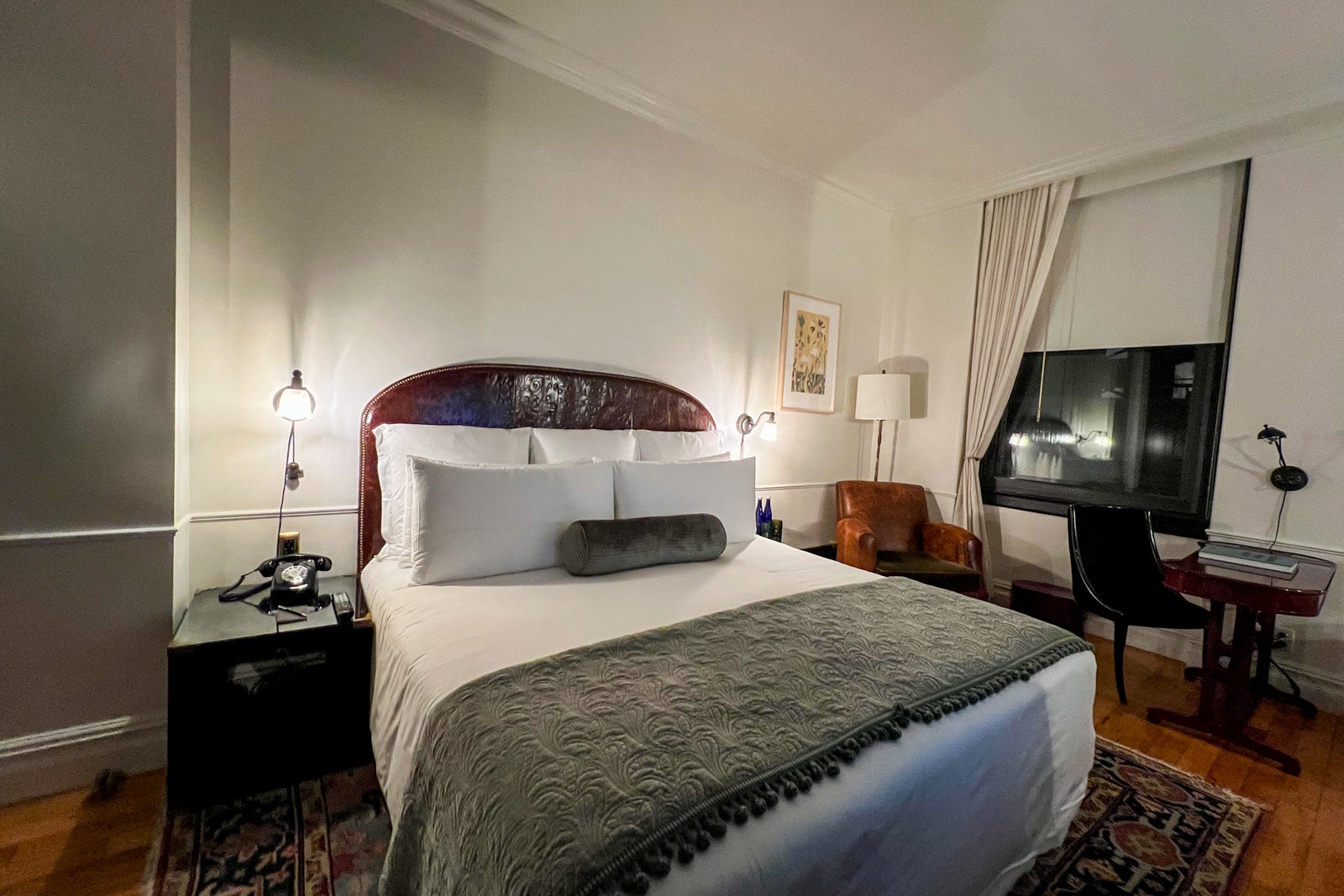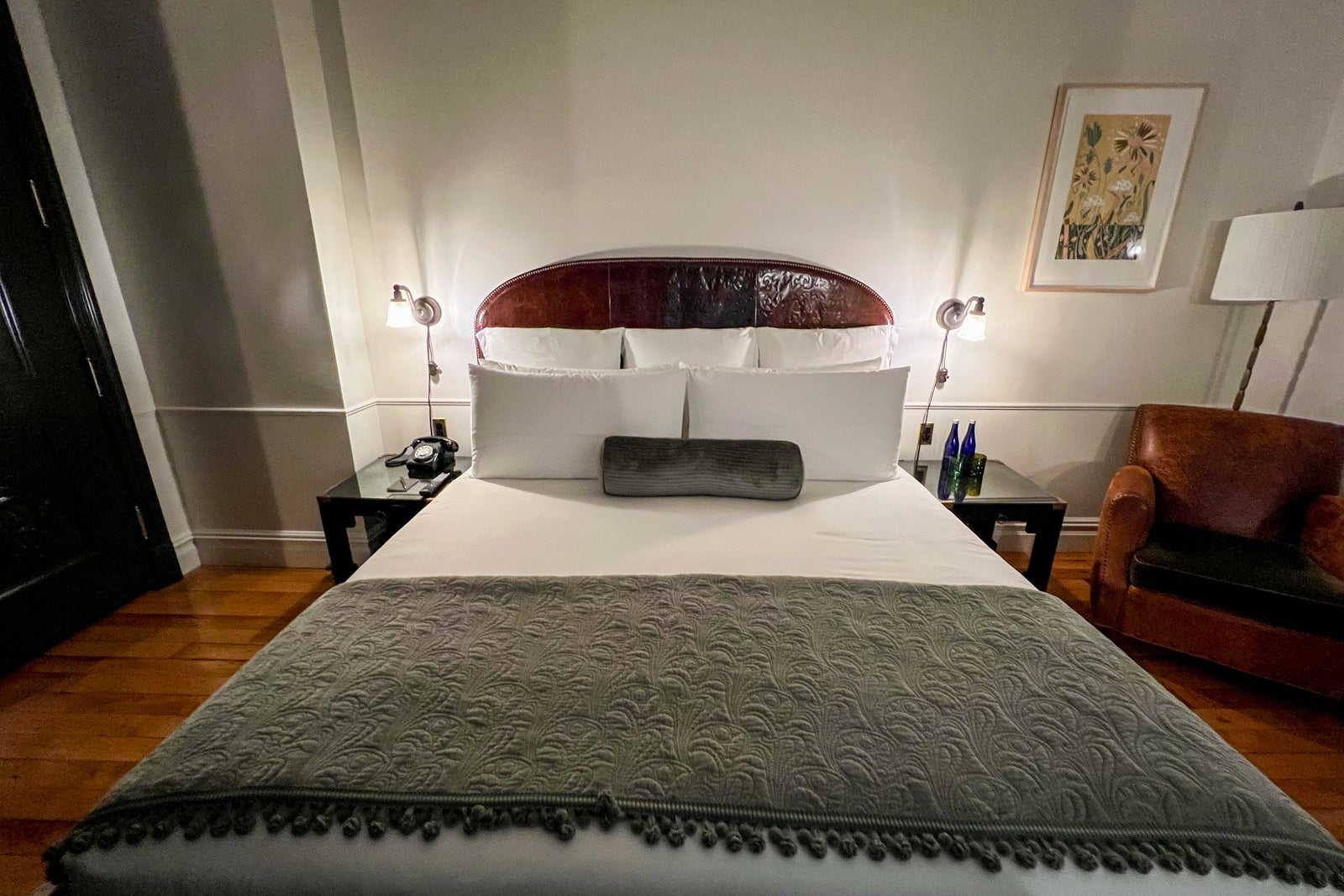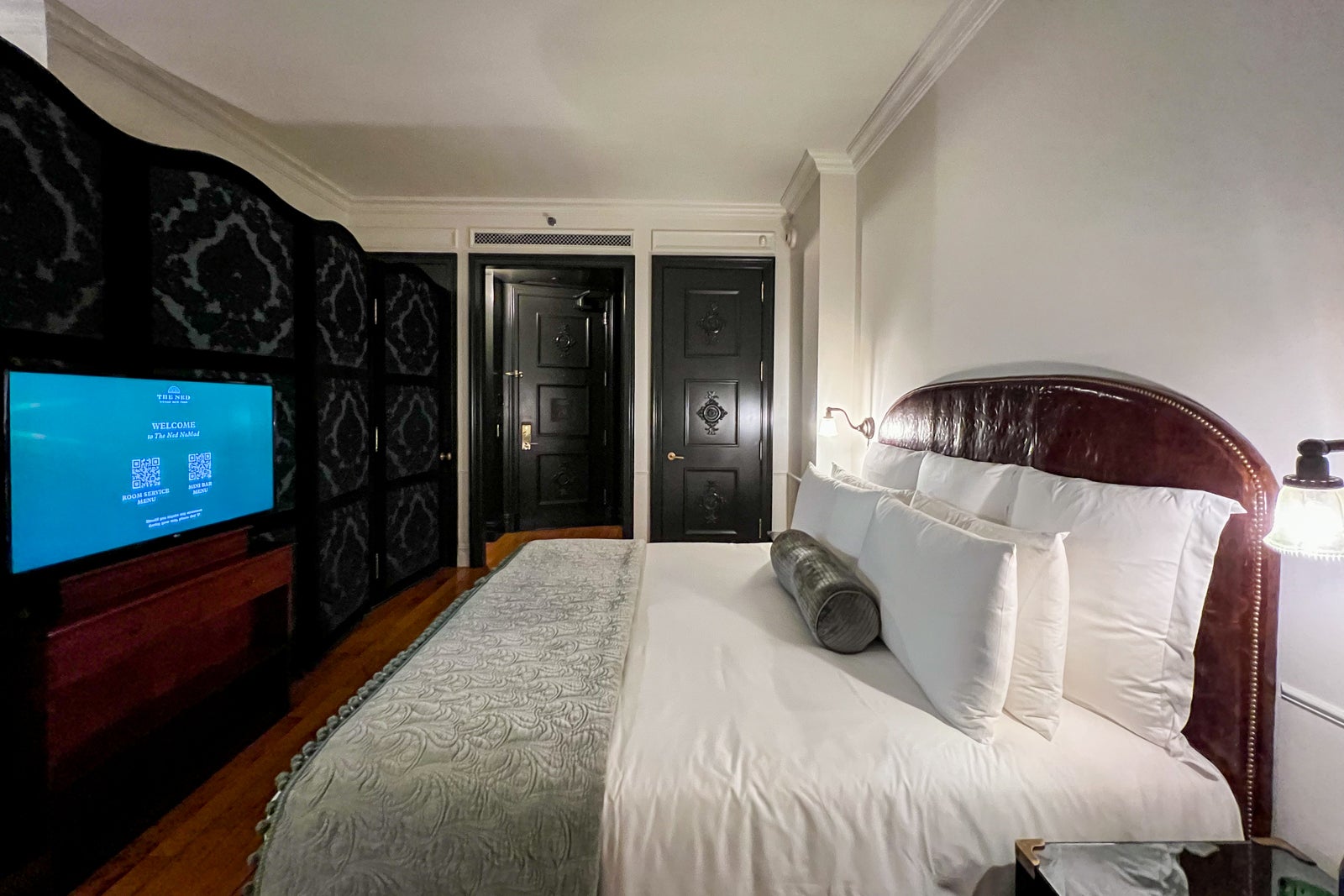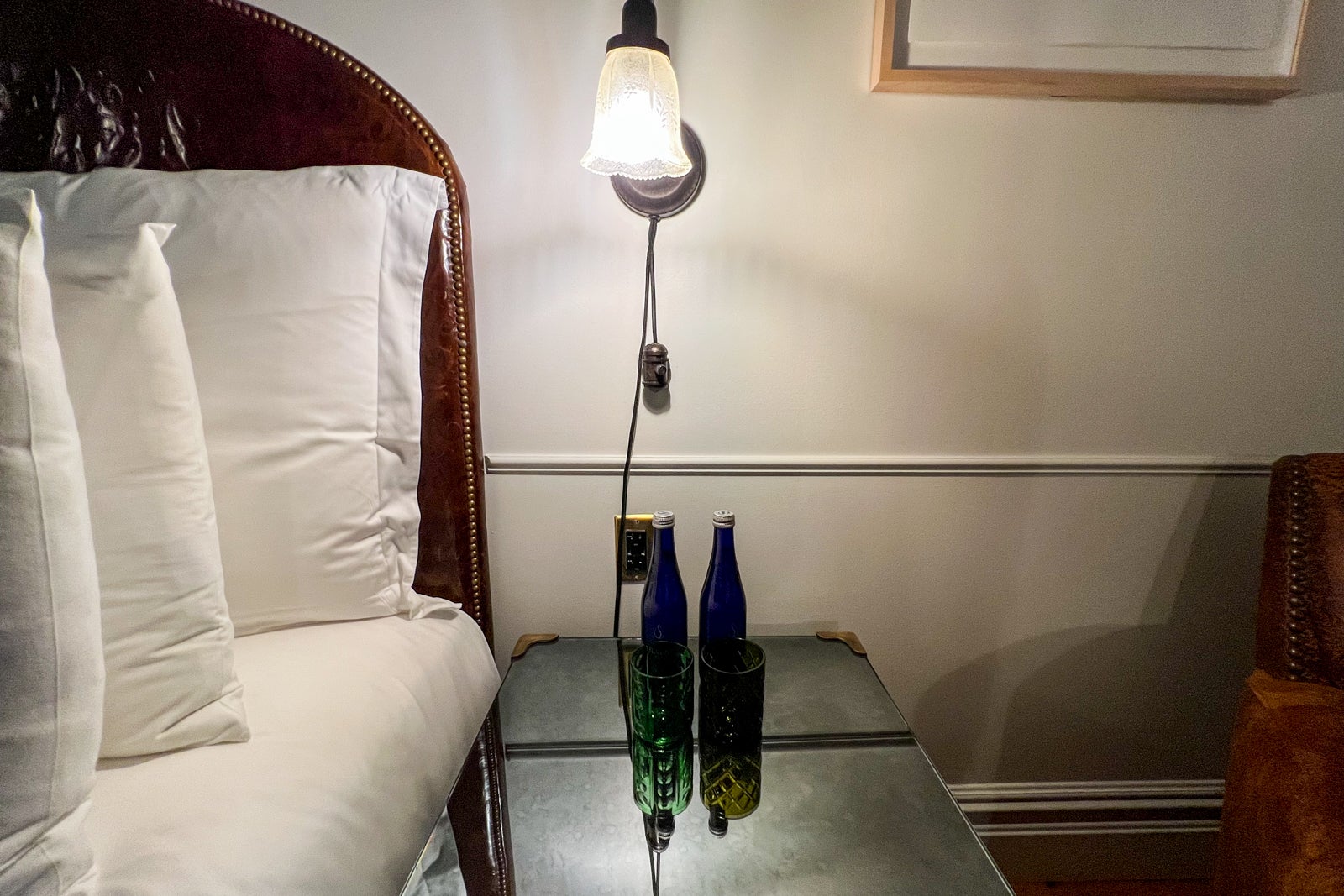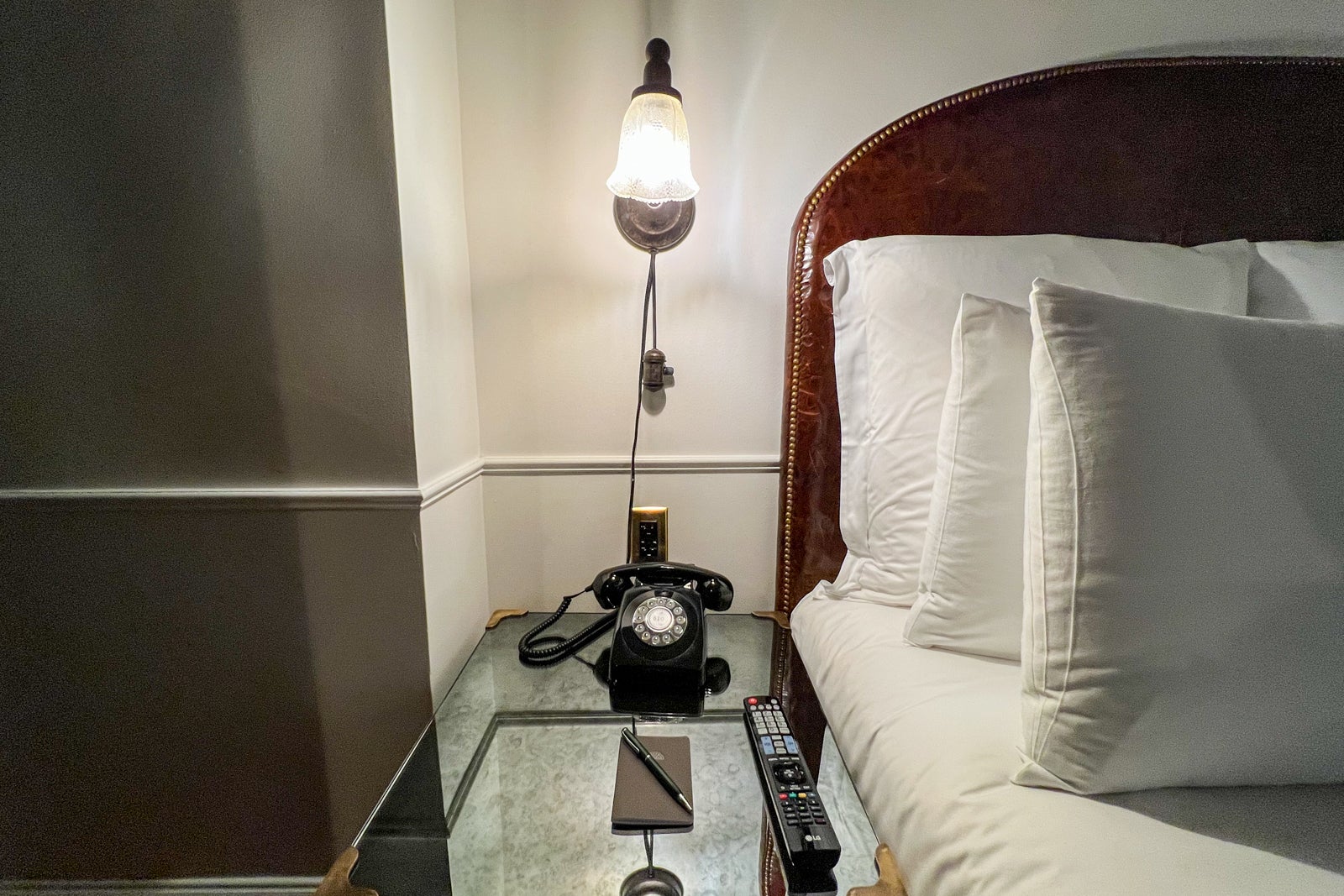 Depending on the category you secure, though, you might also find a small, clerk-style work desk, or even a clawfoot tub occupying pride of place by the windows for maximum natural light.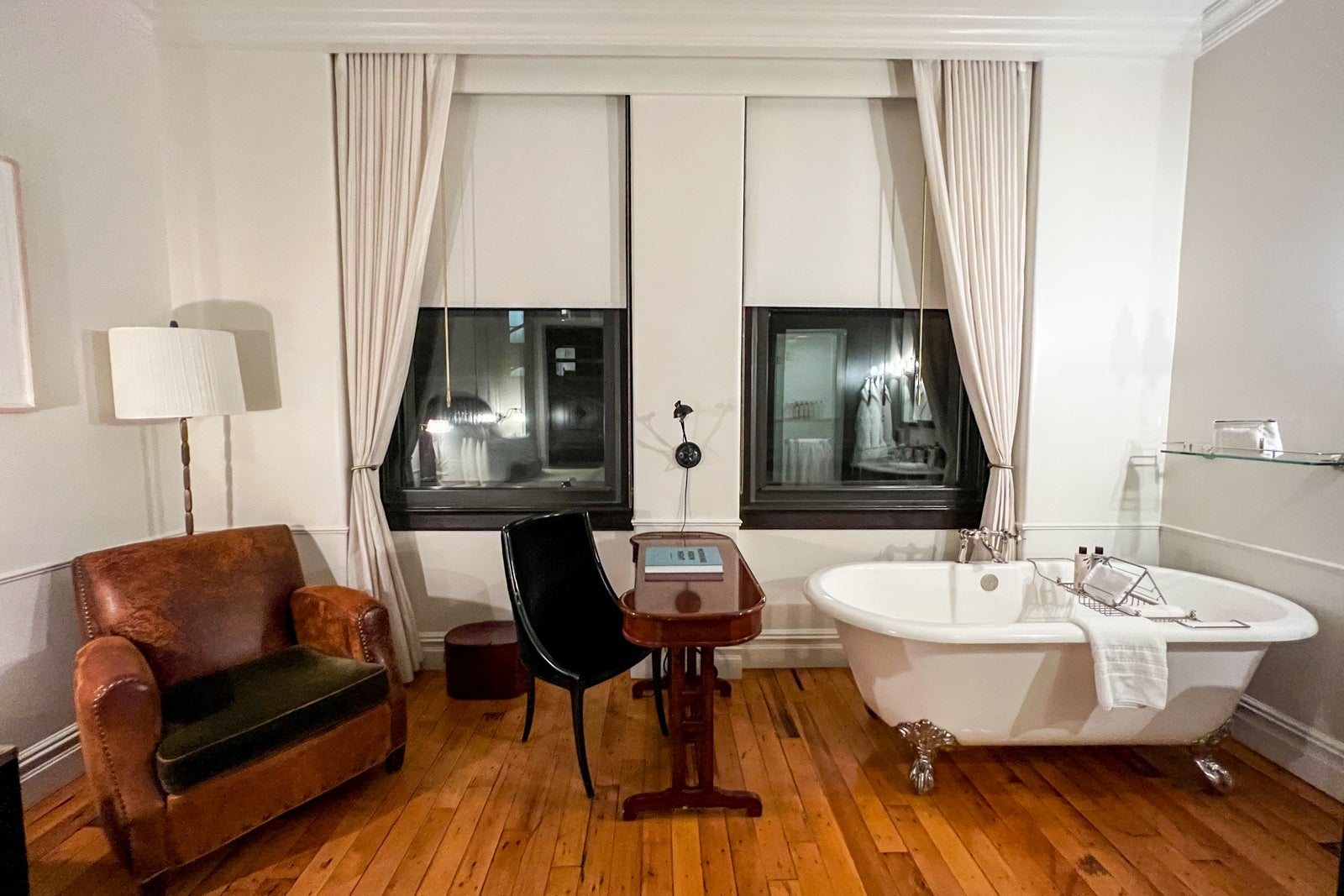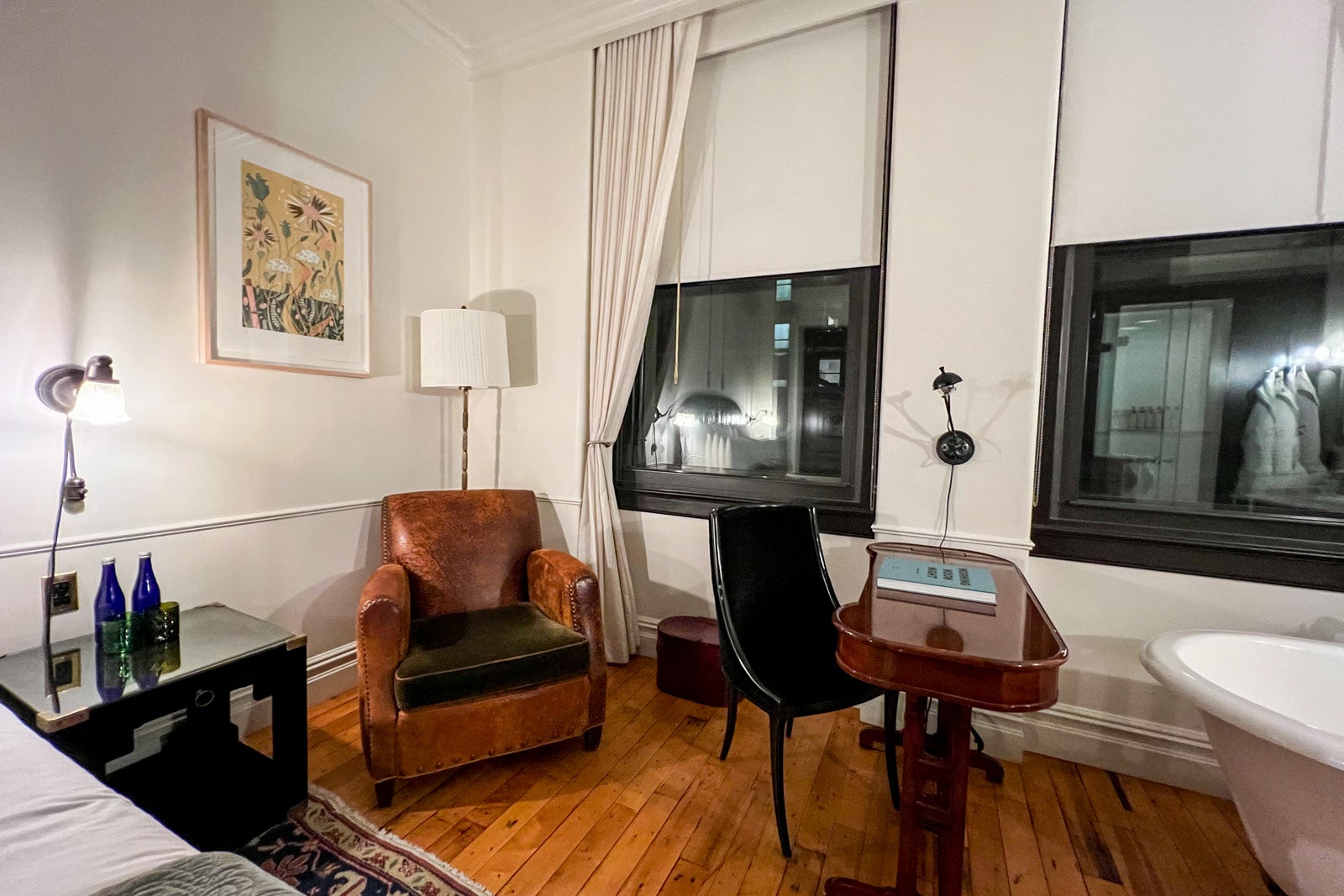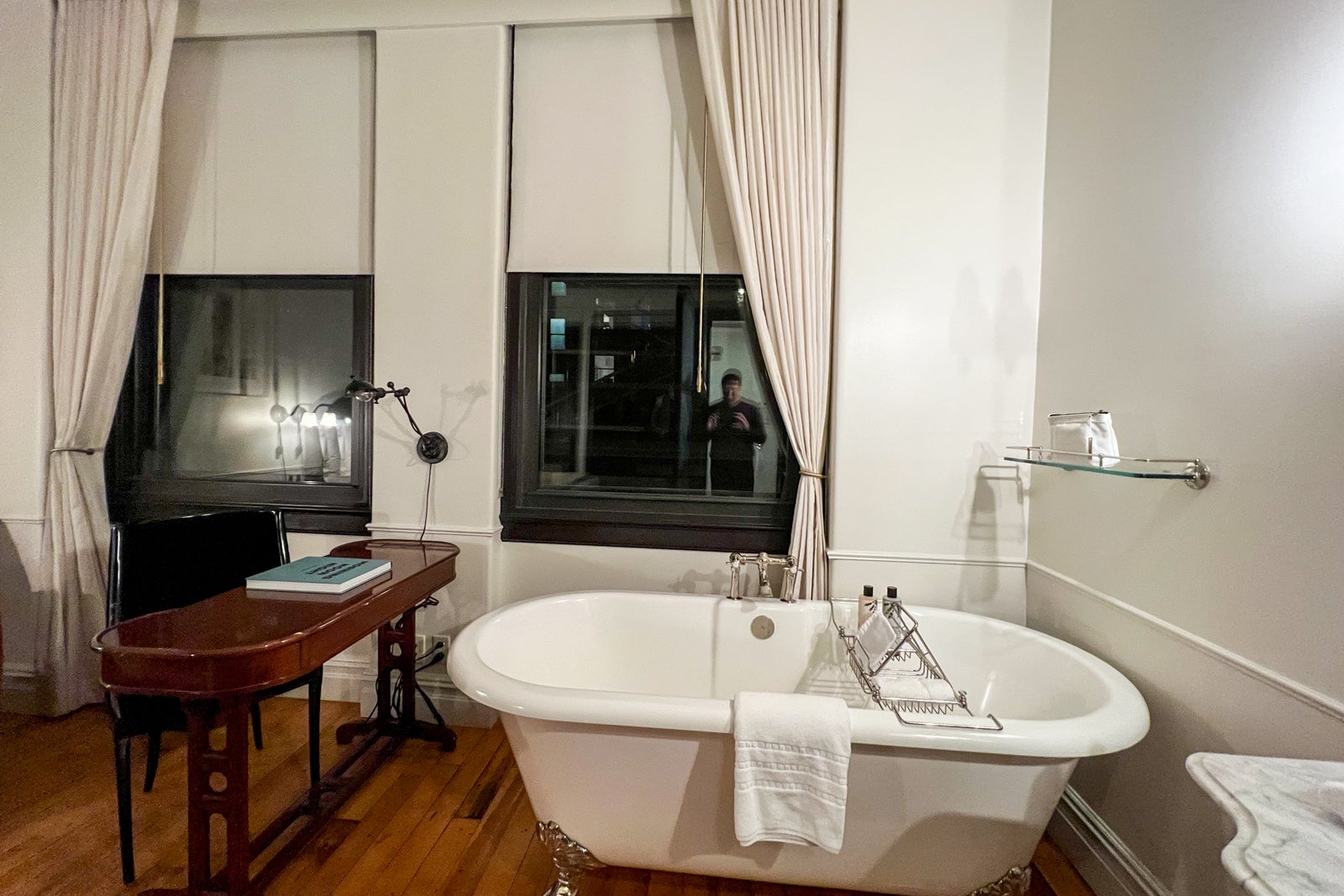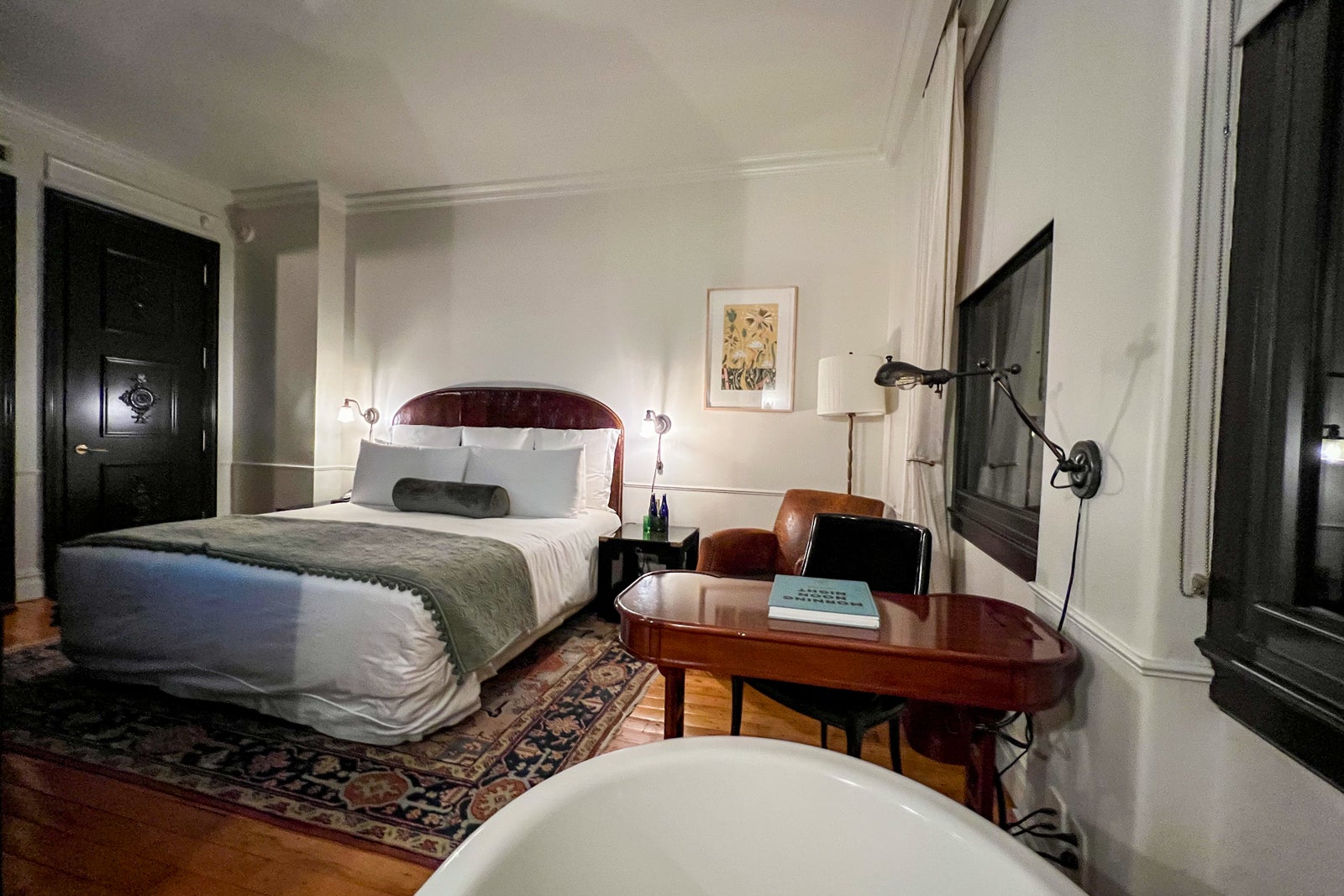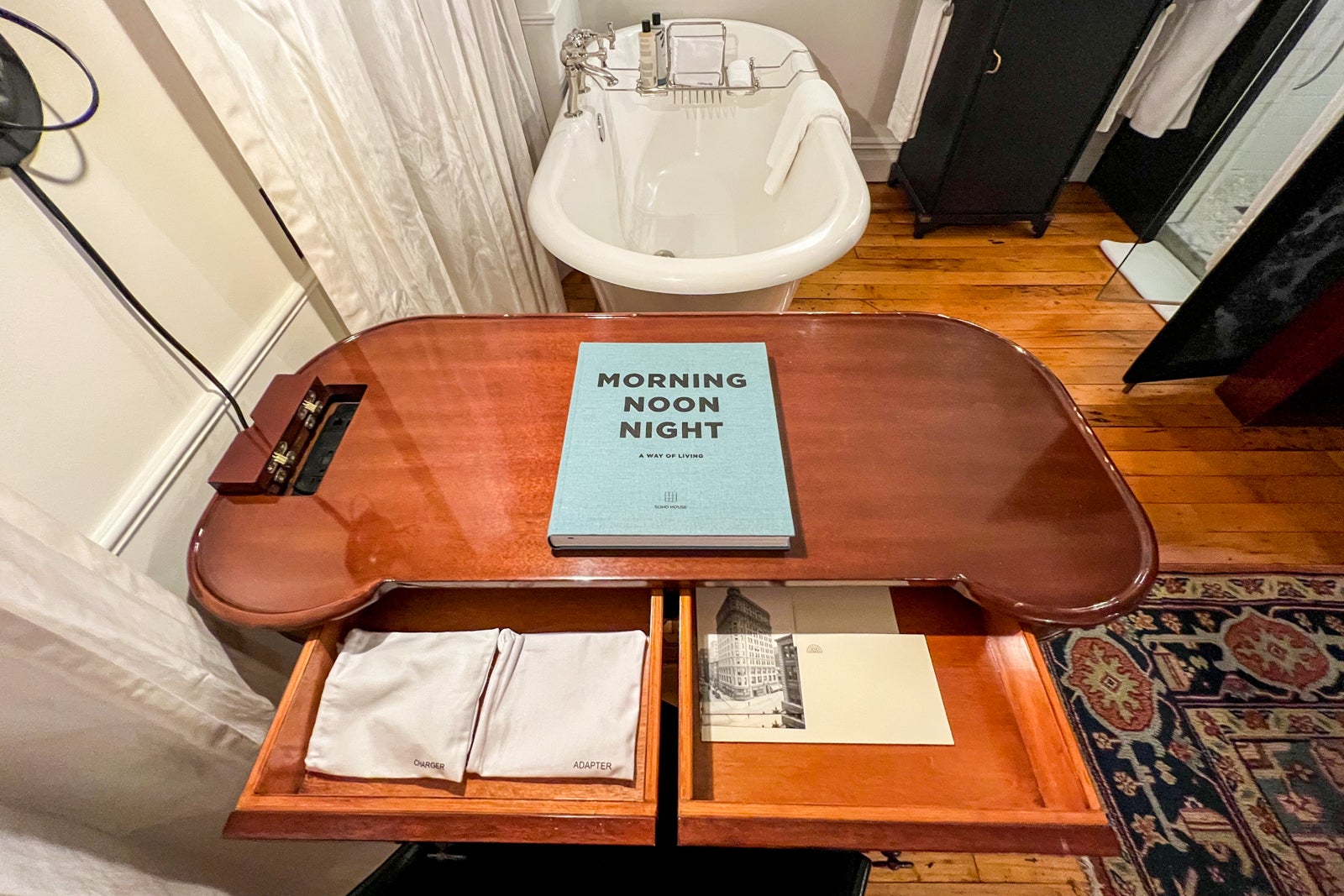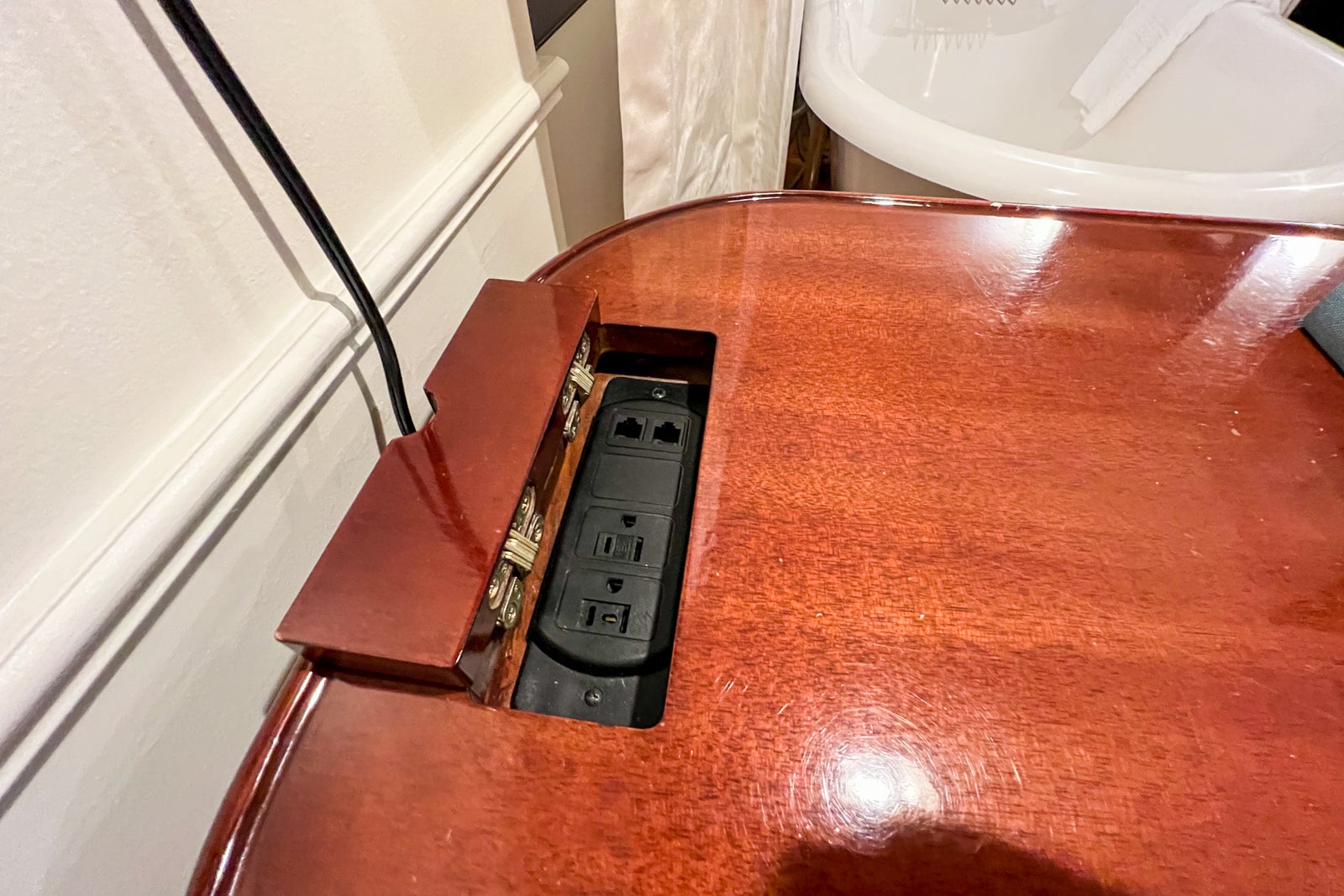 Some also feature separate water closets enclosed in antique-style damask dressing screens and separate walk-in showers with what seems like nearly every Cowshed body product represented in large-format bottles for you to try (we counted 11).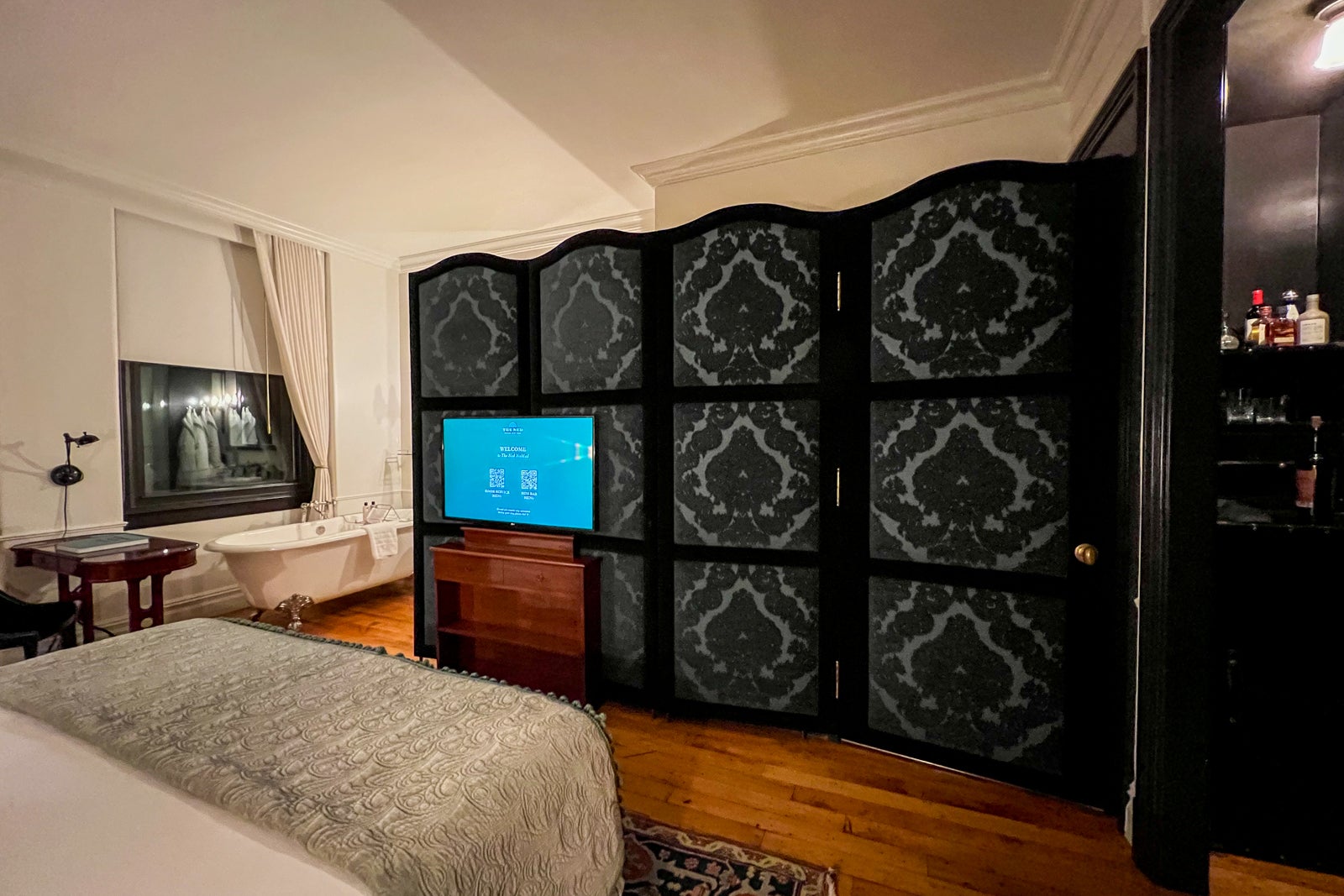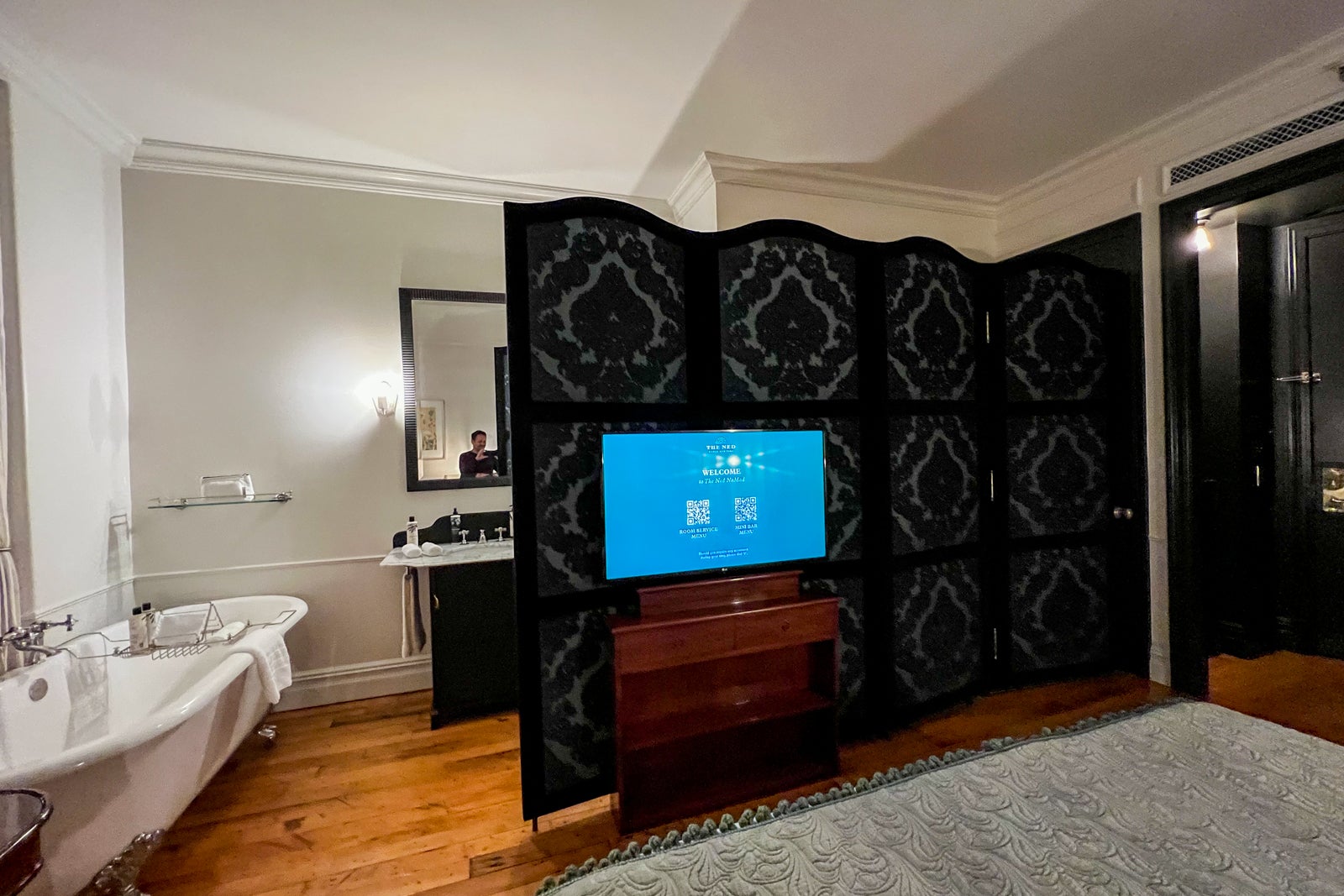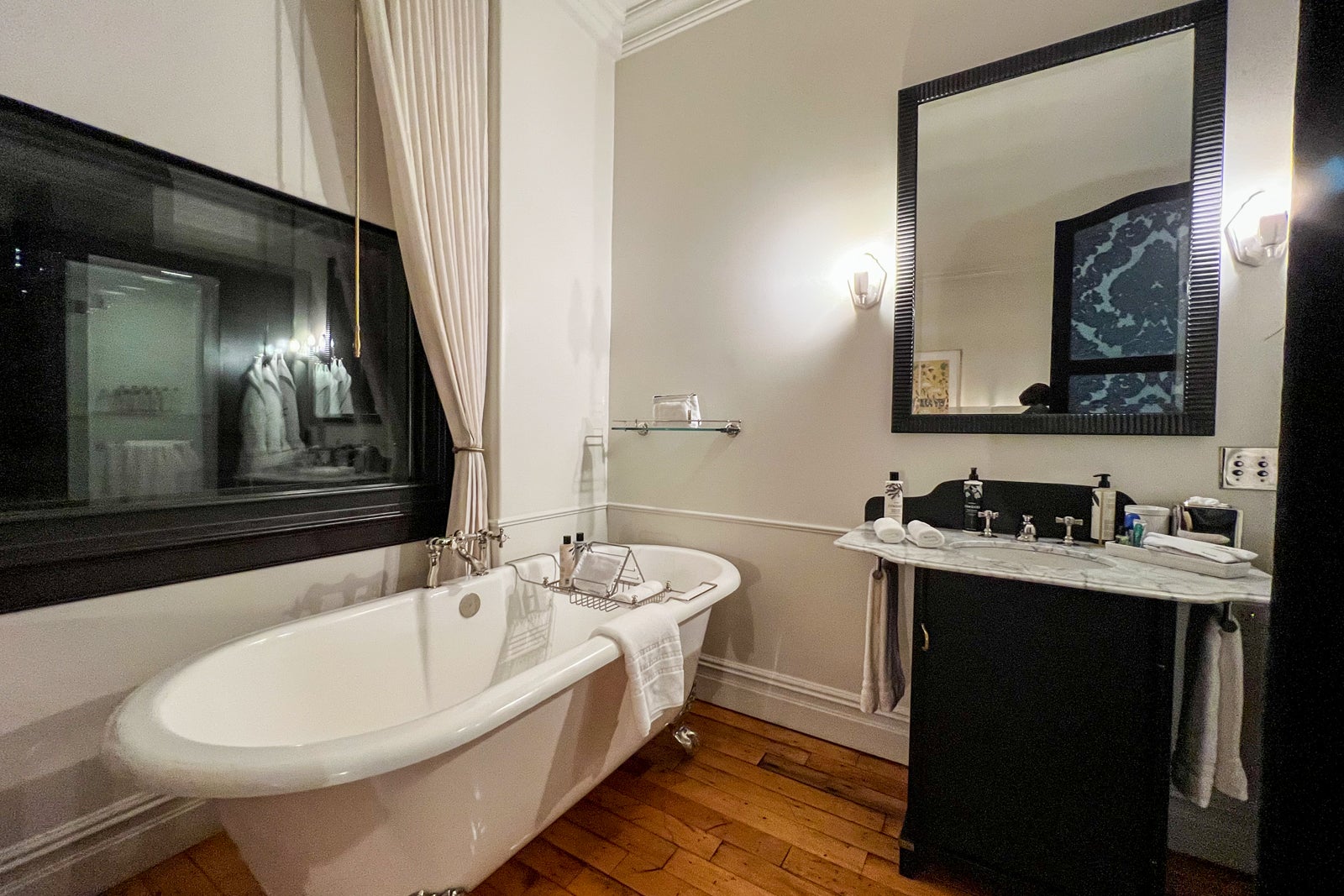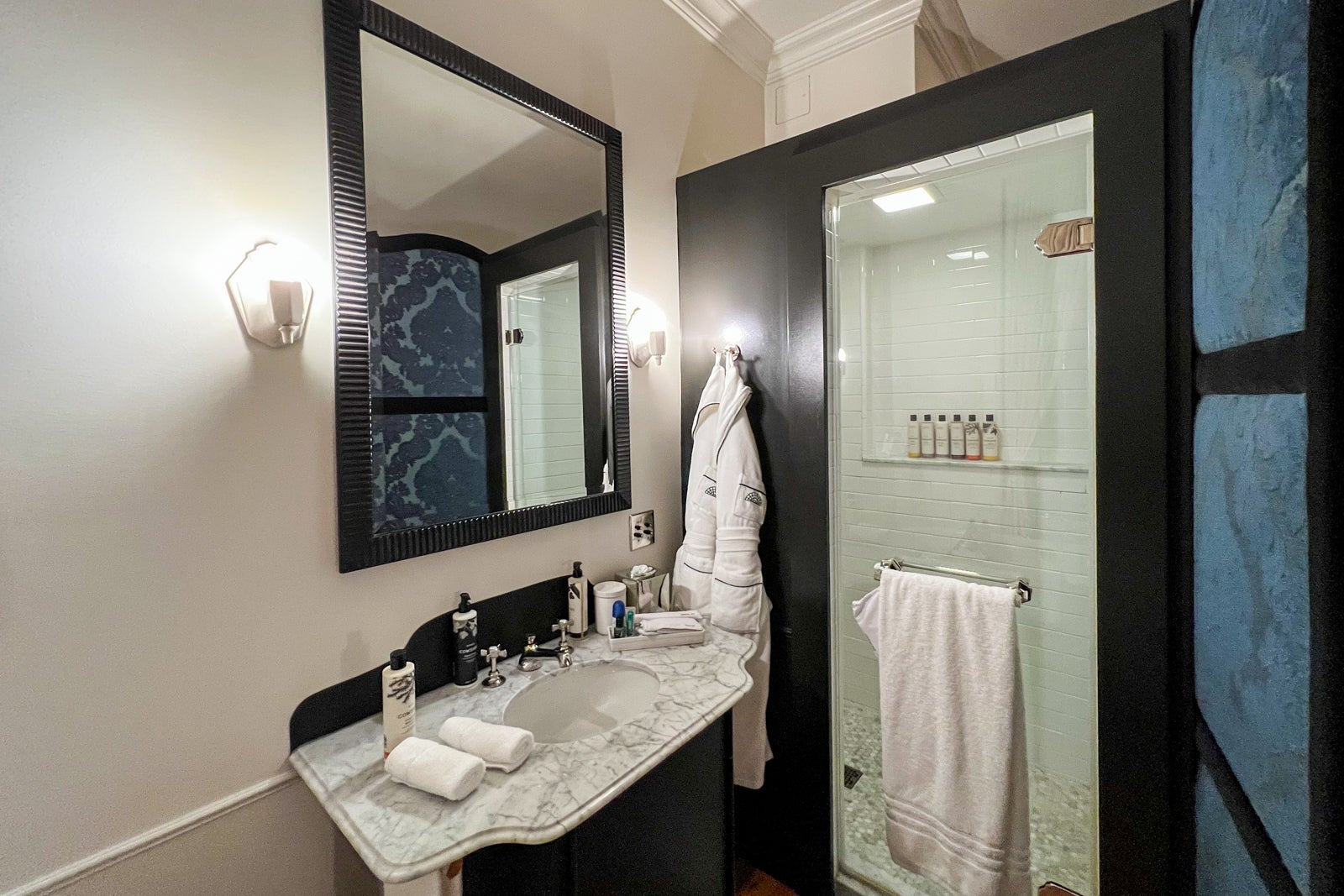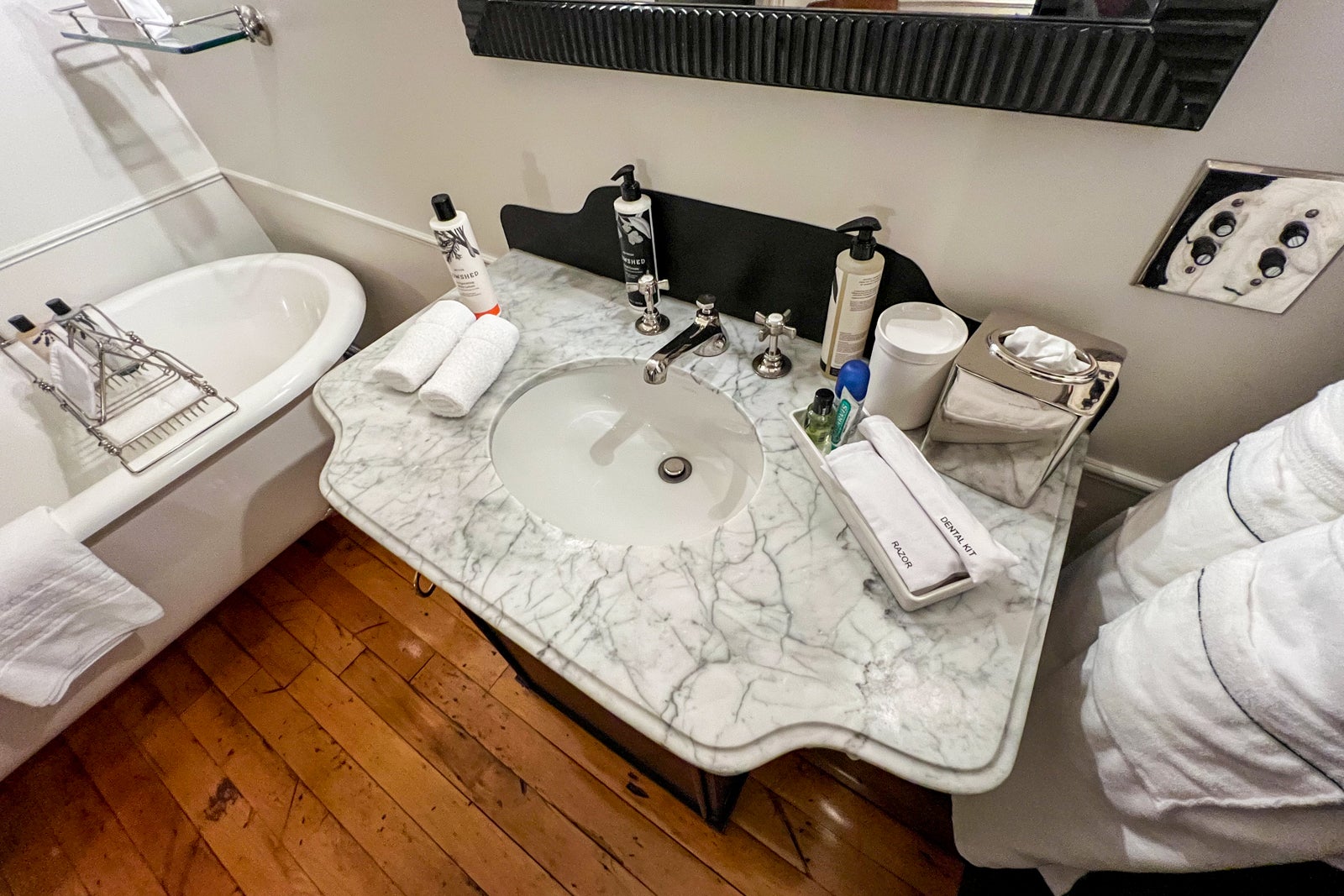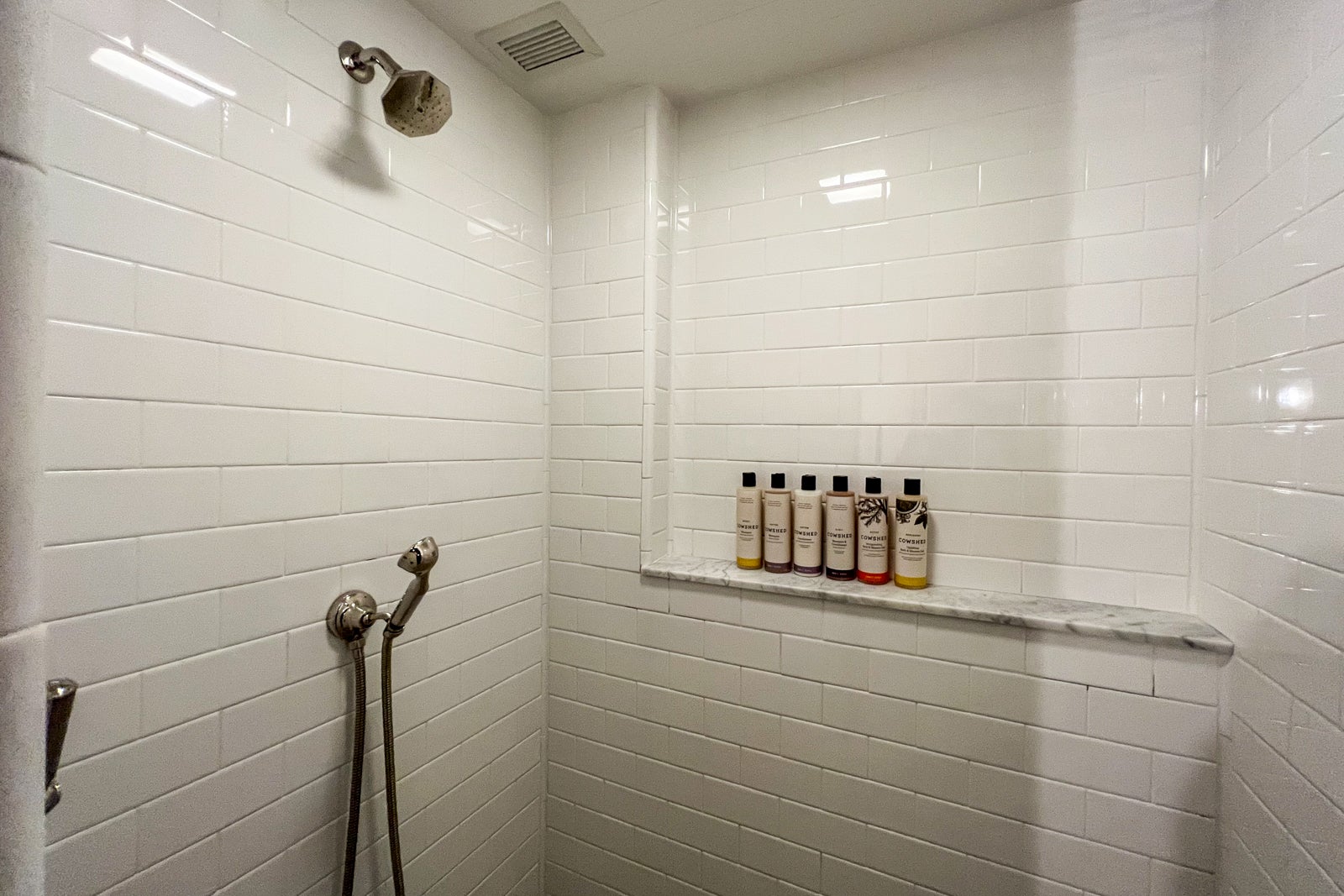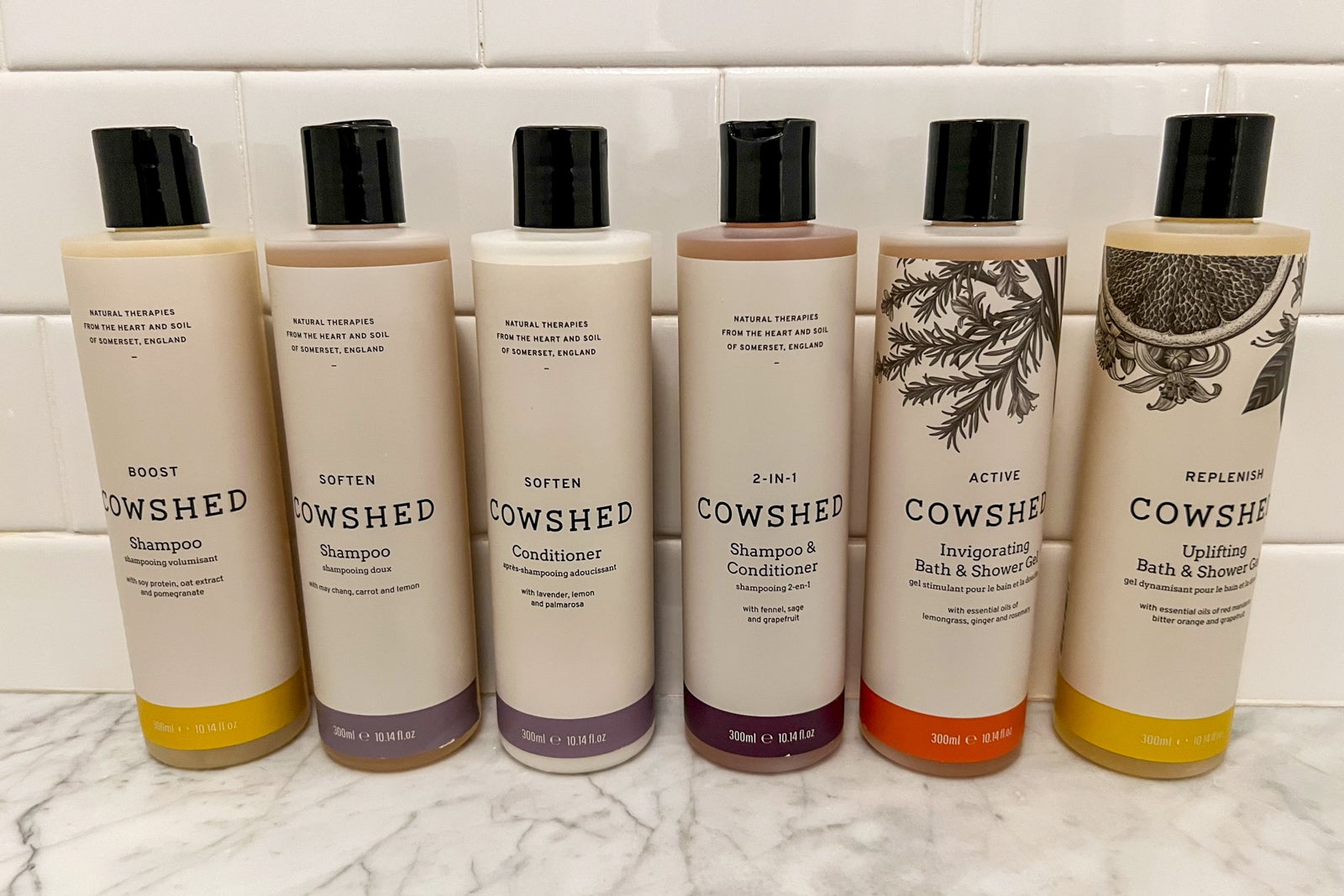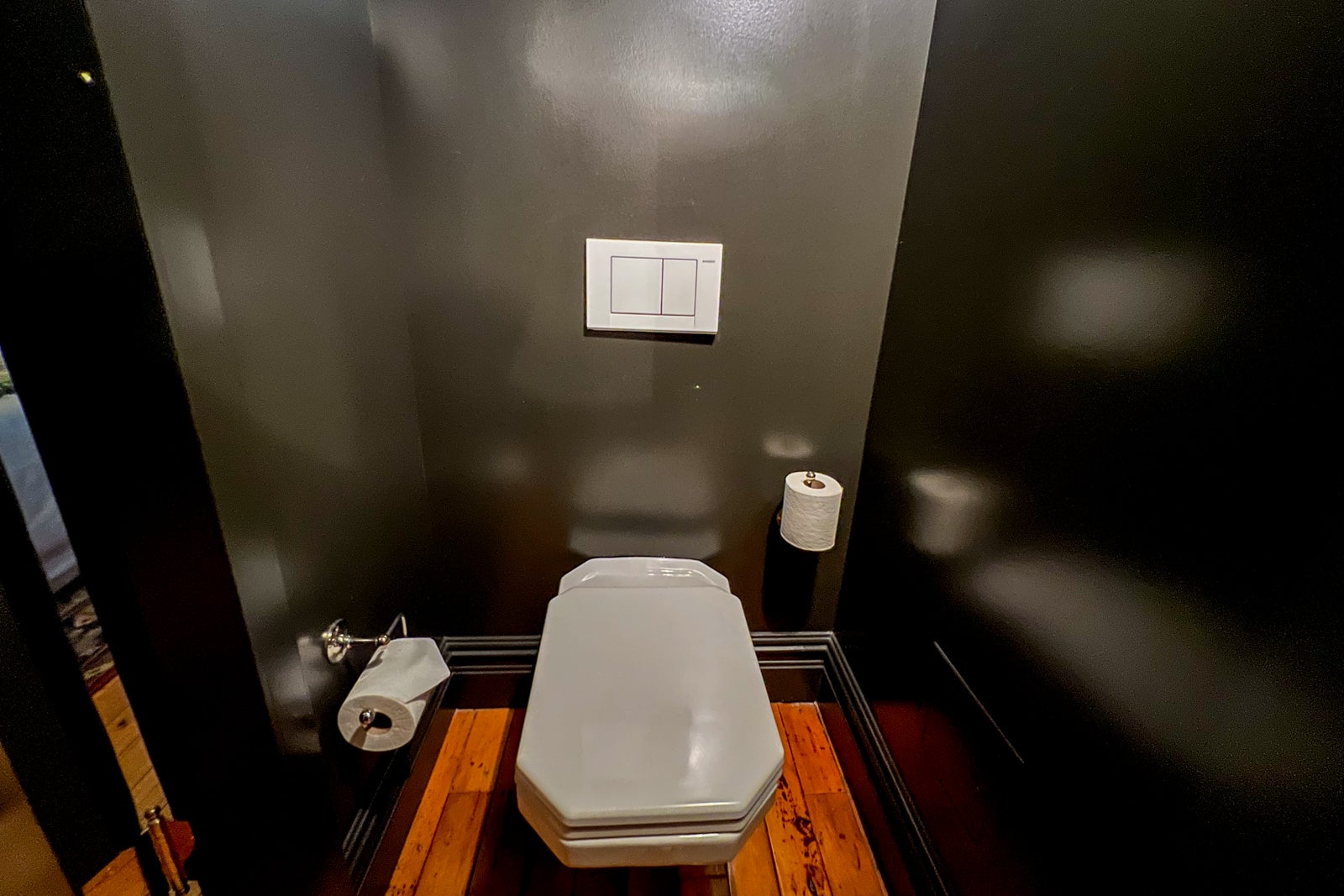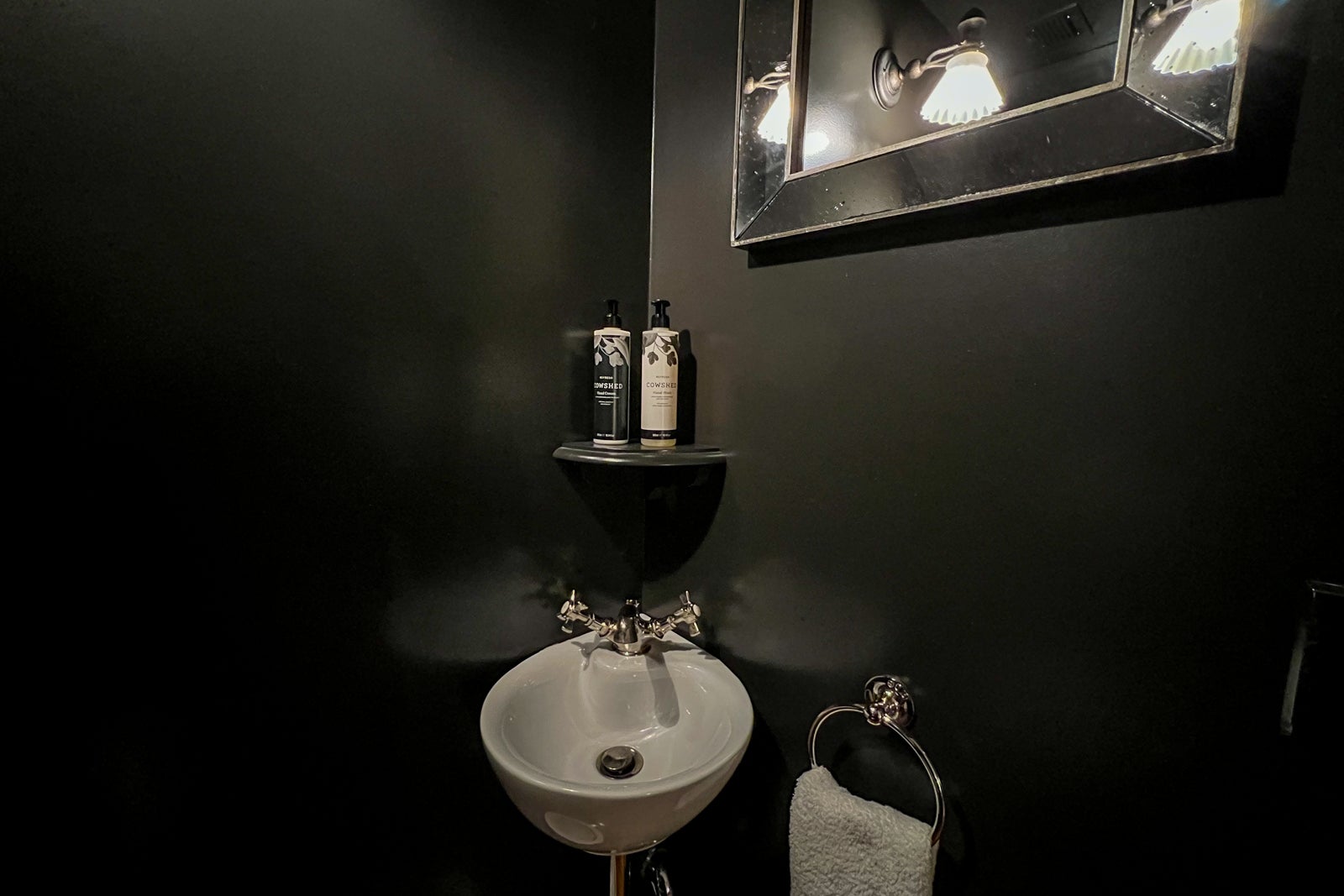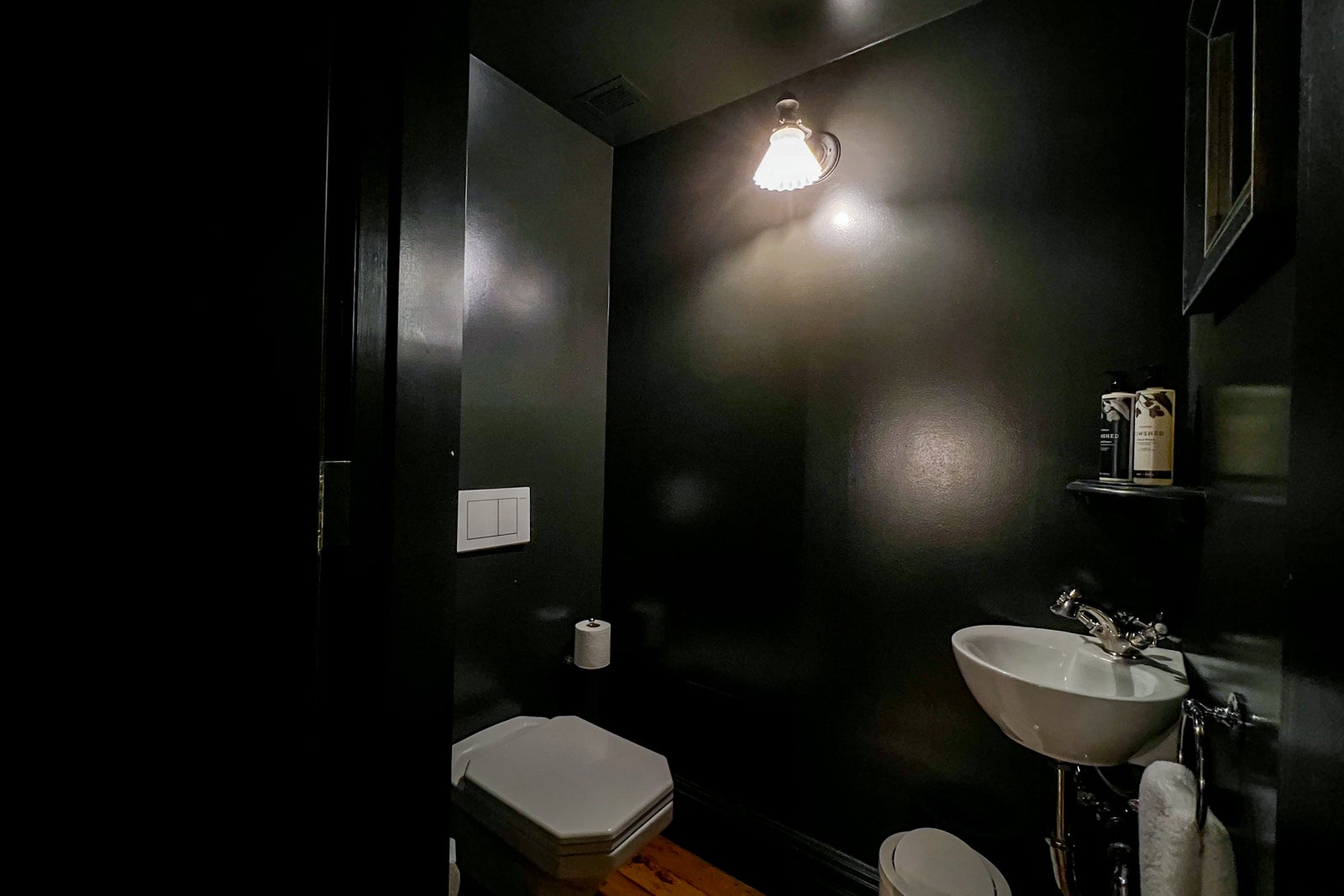 High-end minibars tucked into fixtures resembling vintage steamer trunks complete the vibe, making you feel like Countess Olenska returning from Paris and settling into her bohemian Greenwich Village apartment after a transatlantic crossing.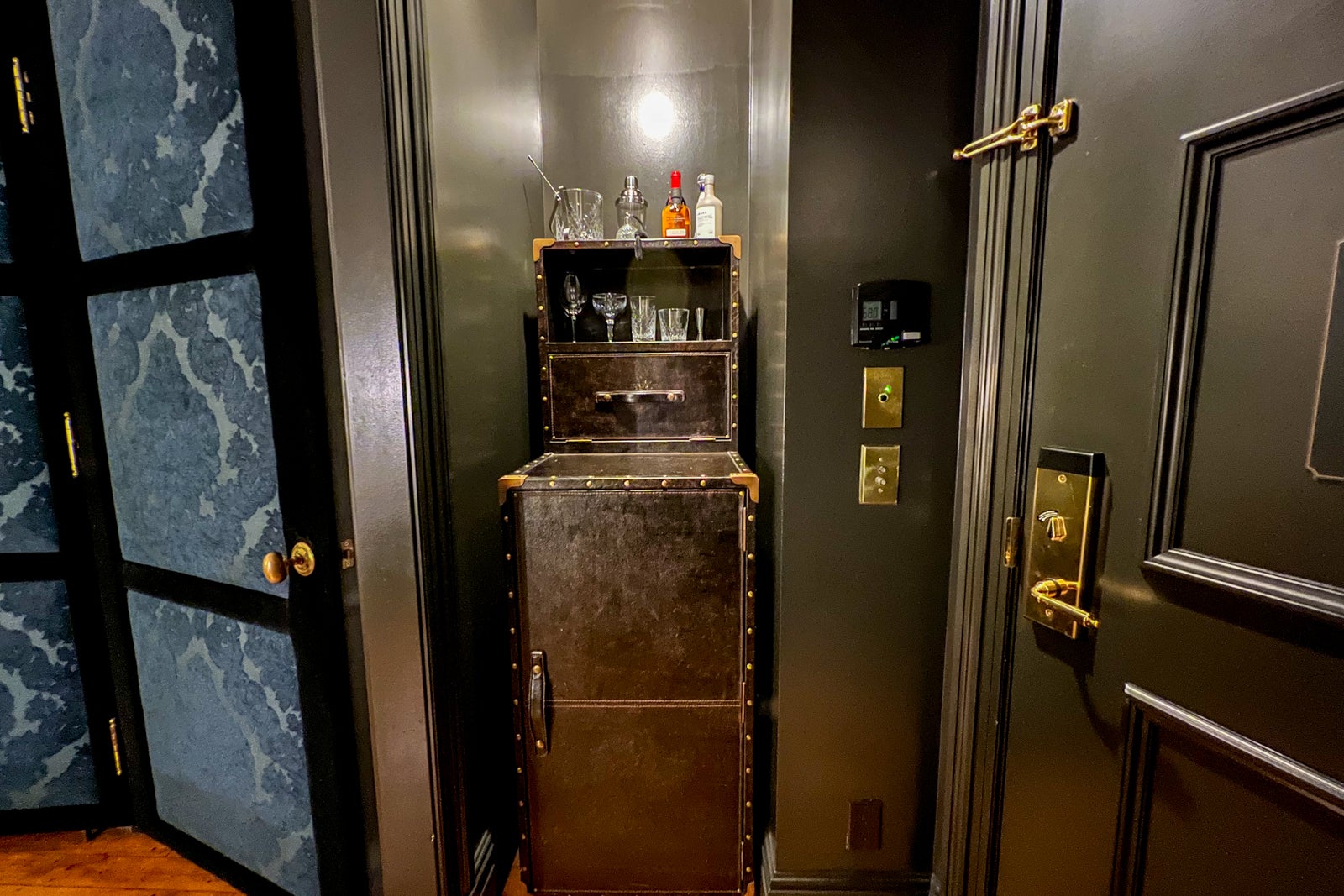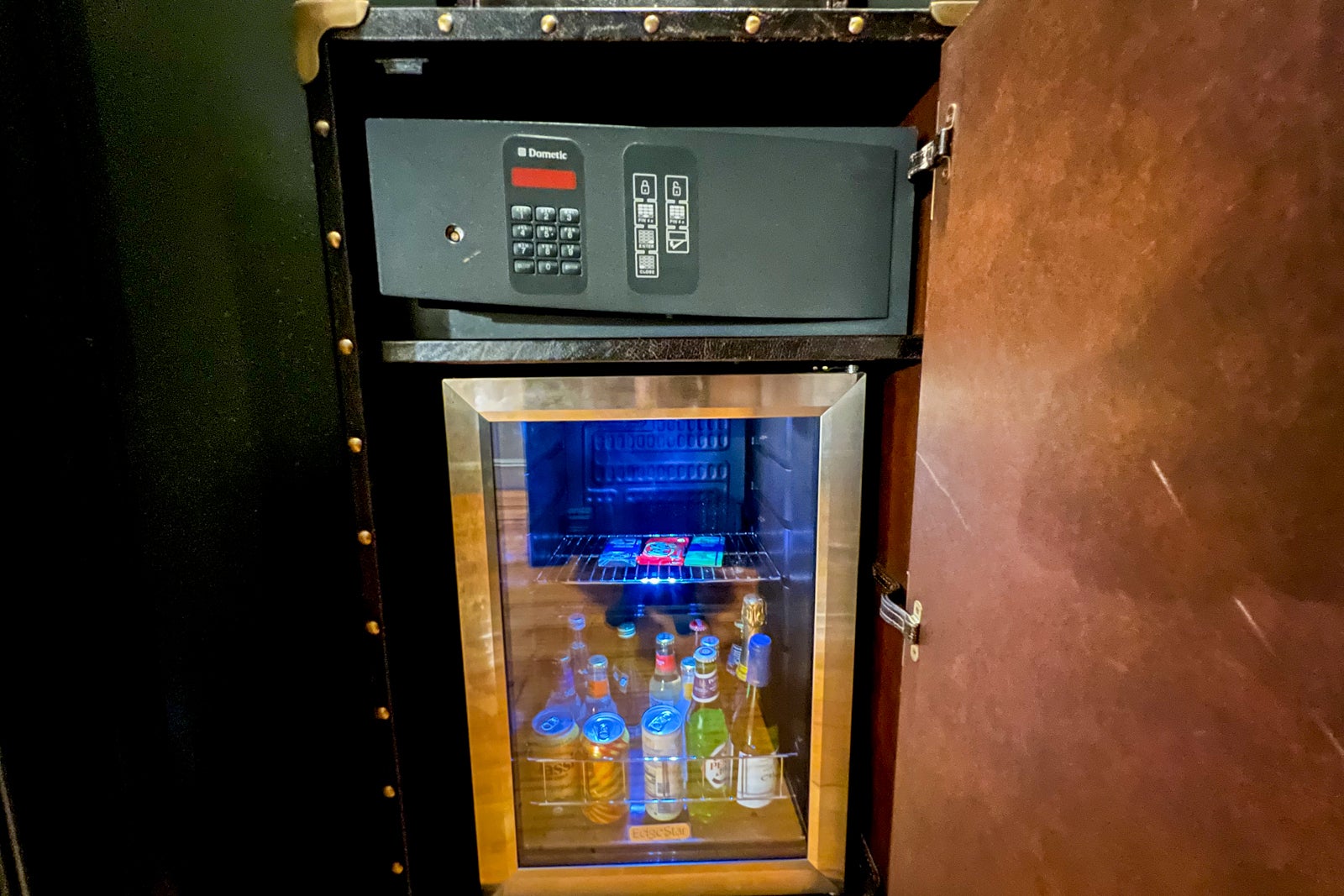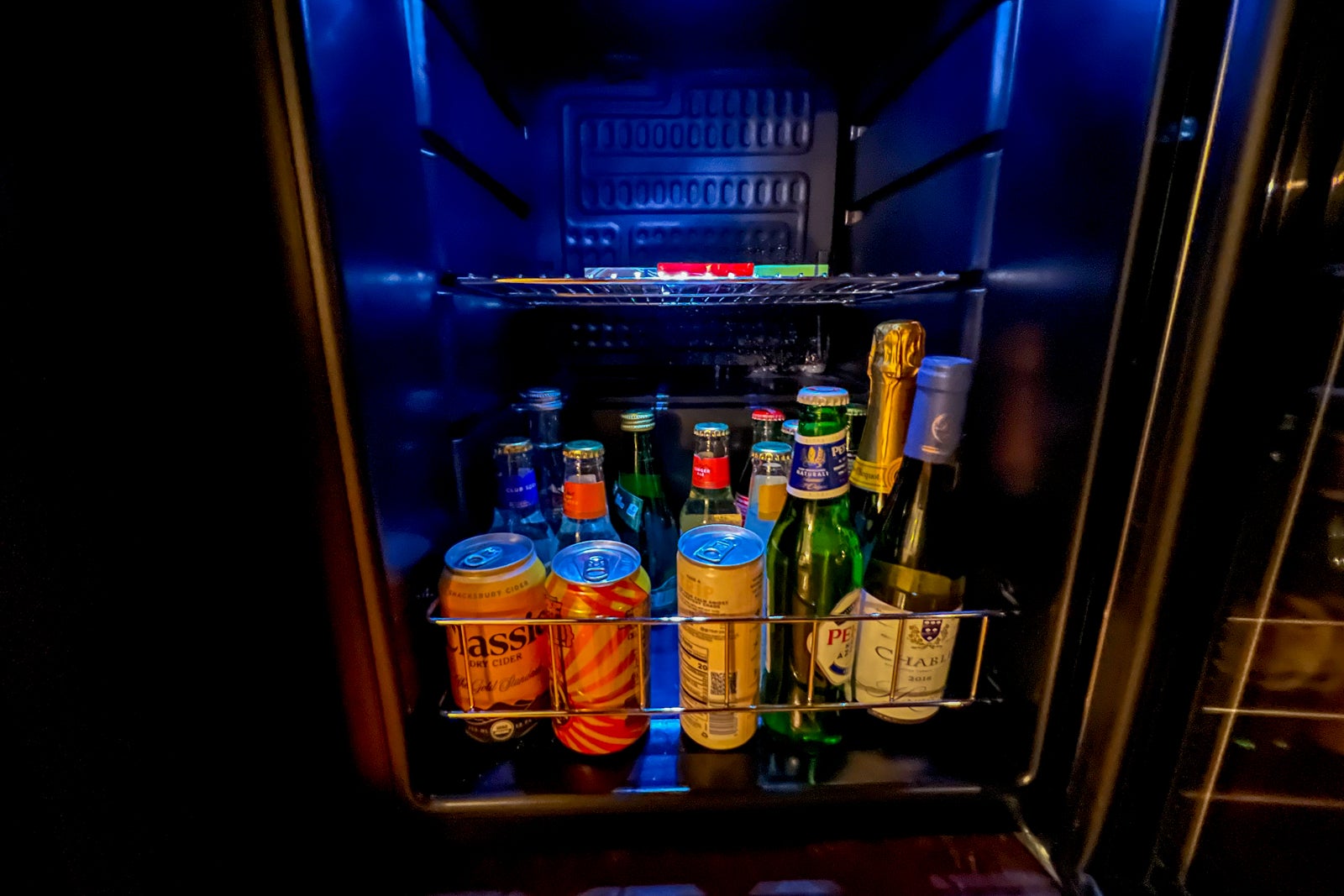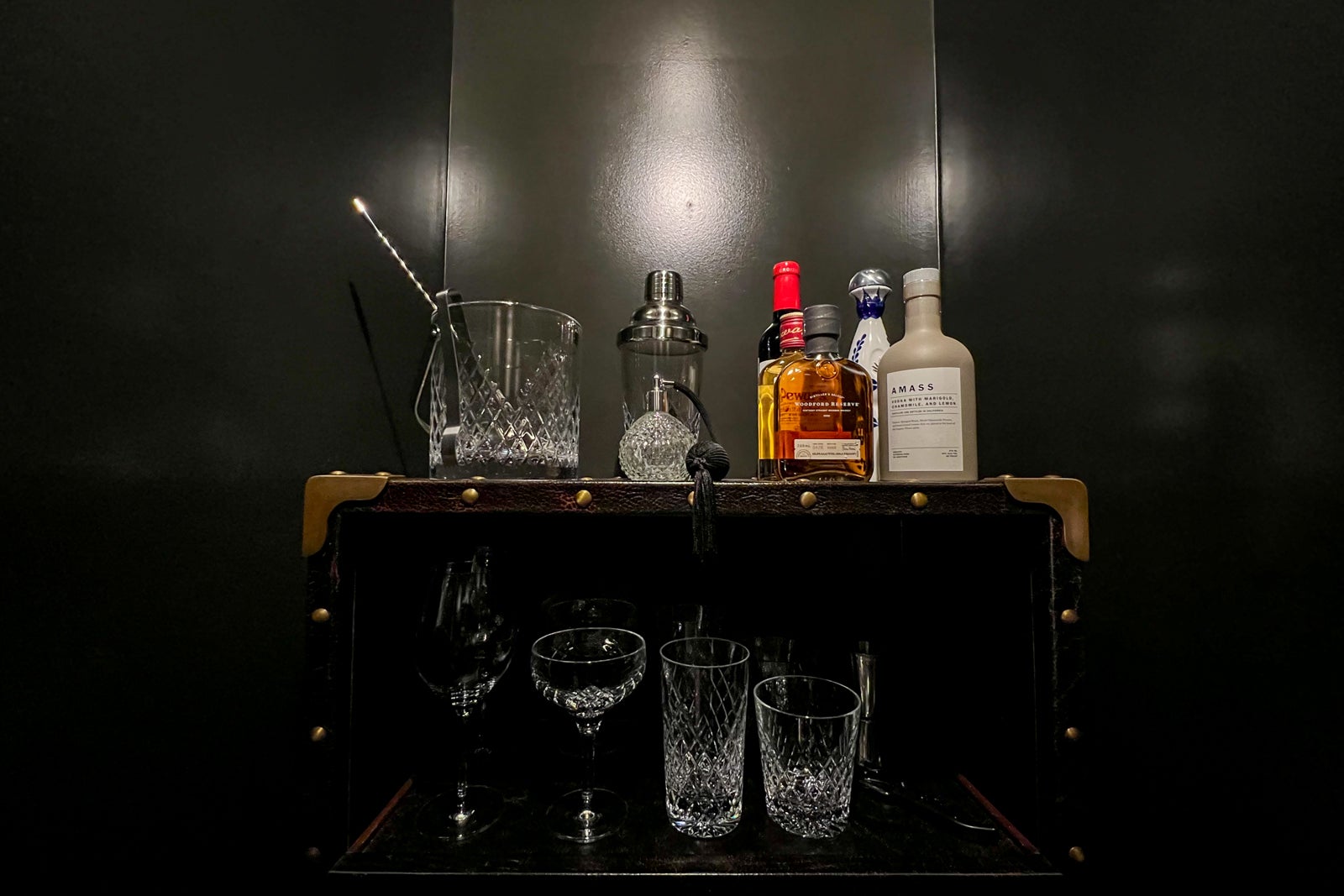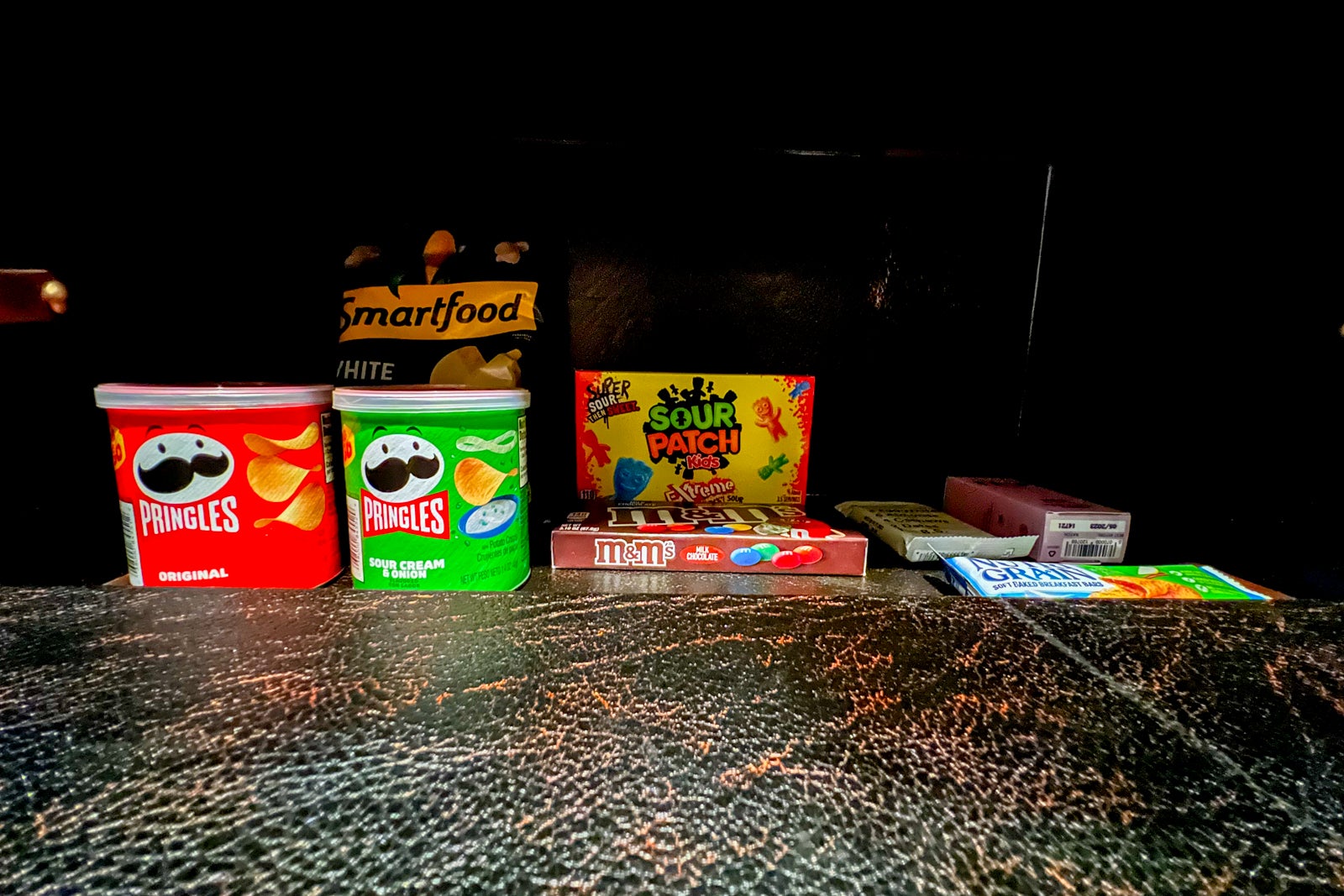 Titillating Italian fare
Part of Soho House since 2004, the upscale, Venetian-style eatery Cecconi's is now a global presence, with both stand-alone locations and those nestled inside MCG's other properties, including its newest iteration at The Ned NoMad.
Located just across the ground floor from reception, this one feels as elegant and bustling as any of its siblings, with the same classic, fine dining feel thanks to a long marble bar and two- and four-tops dressed in white tablecloths. They are arranged along deep banquettes or surrounded by curved yellow-leather armchairs, while sheer half-height curtains shield diners from the gaze of passersby.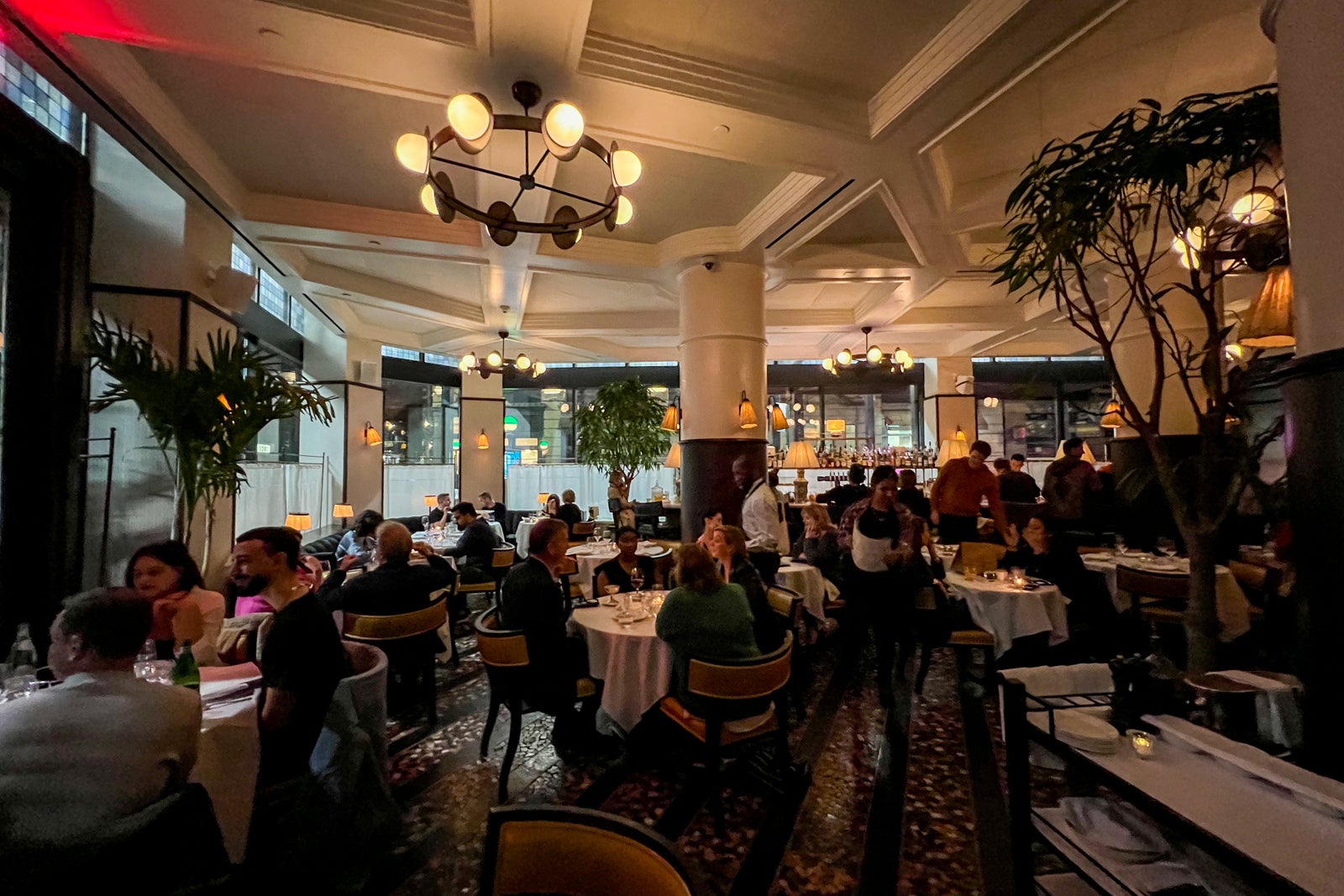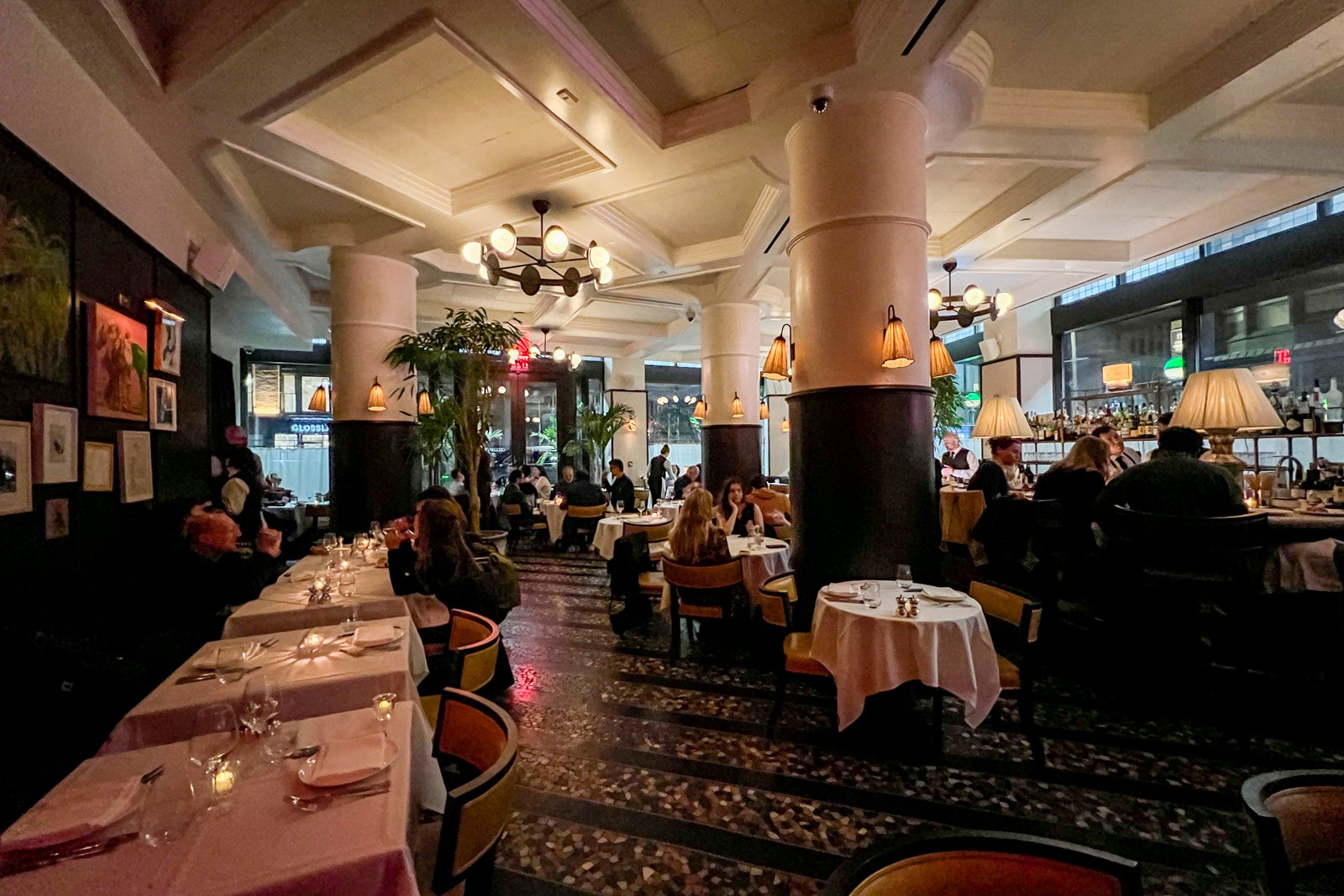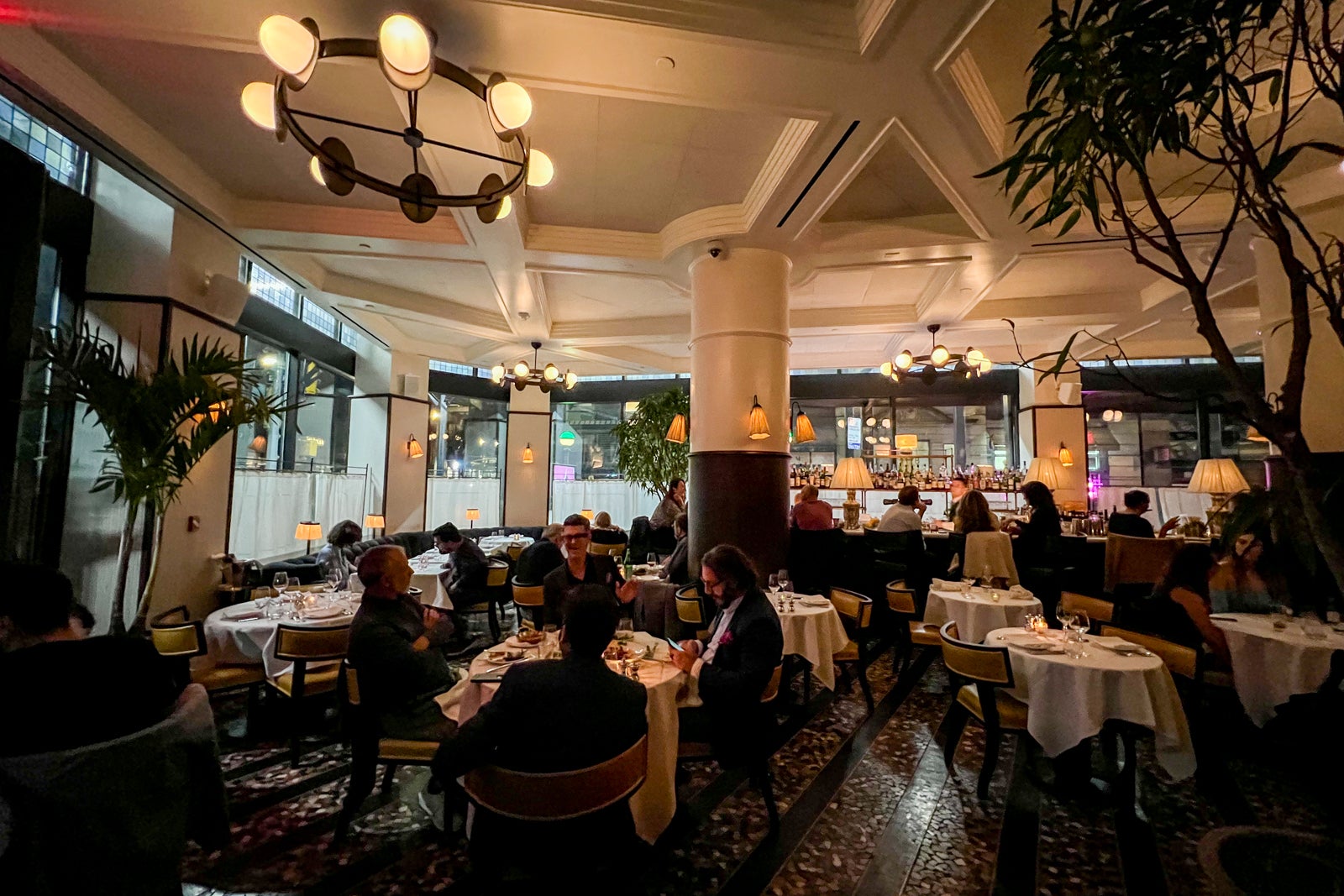 Guests will find familiar fare, including the famous spaghetti with Maine lobster and chili flakes ($58), zucchini fritti ($18), luscious meatballs with tomato sauce and basil ($19) and pizza topped with prosciutto, arugula and burrata ($42). The Italian-skewing wine list is a big draw, too, though skipping out on one of the specialty Negronis ($20) would be a mistake.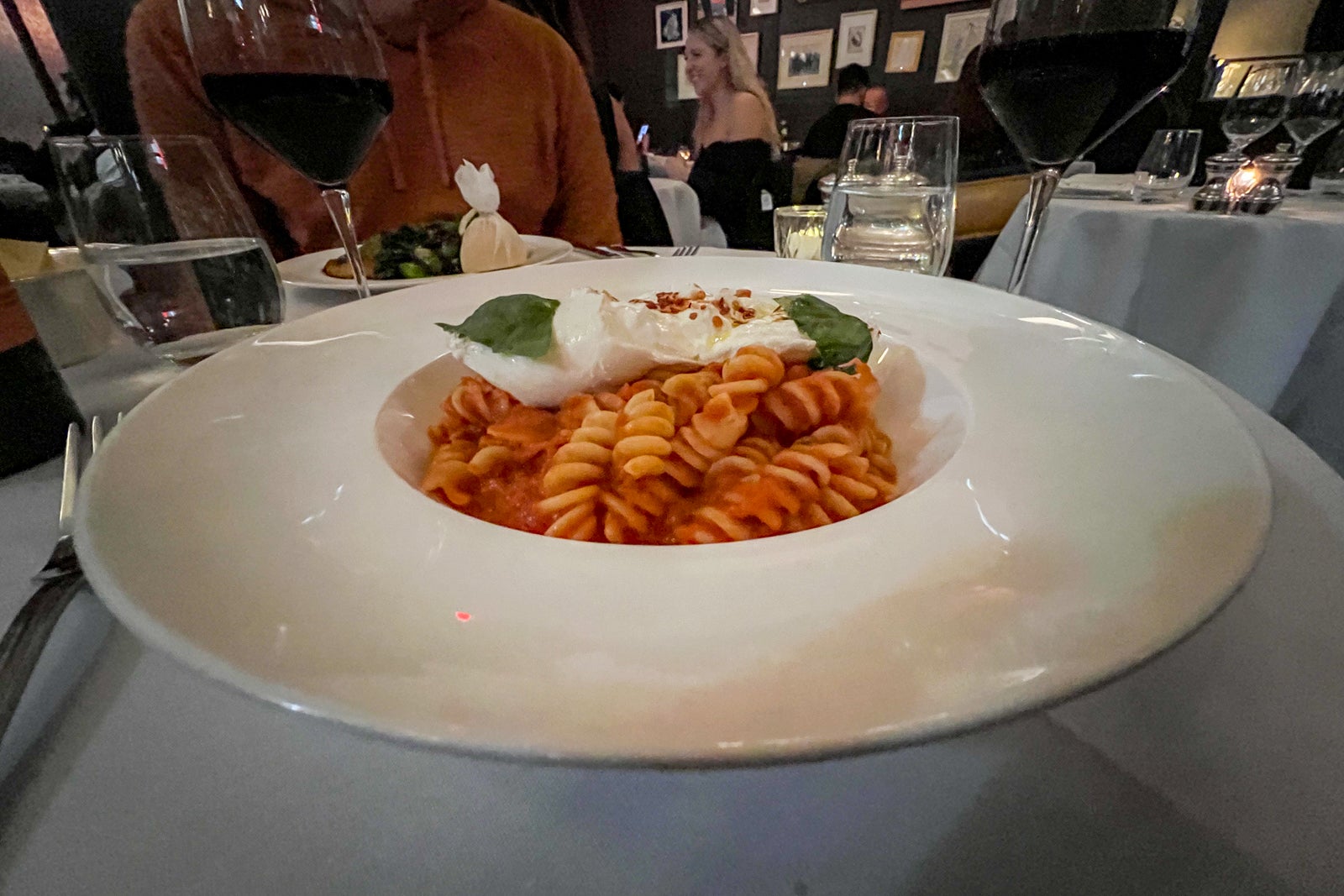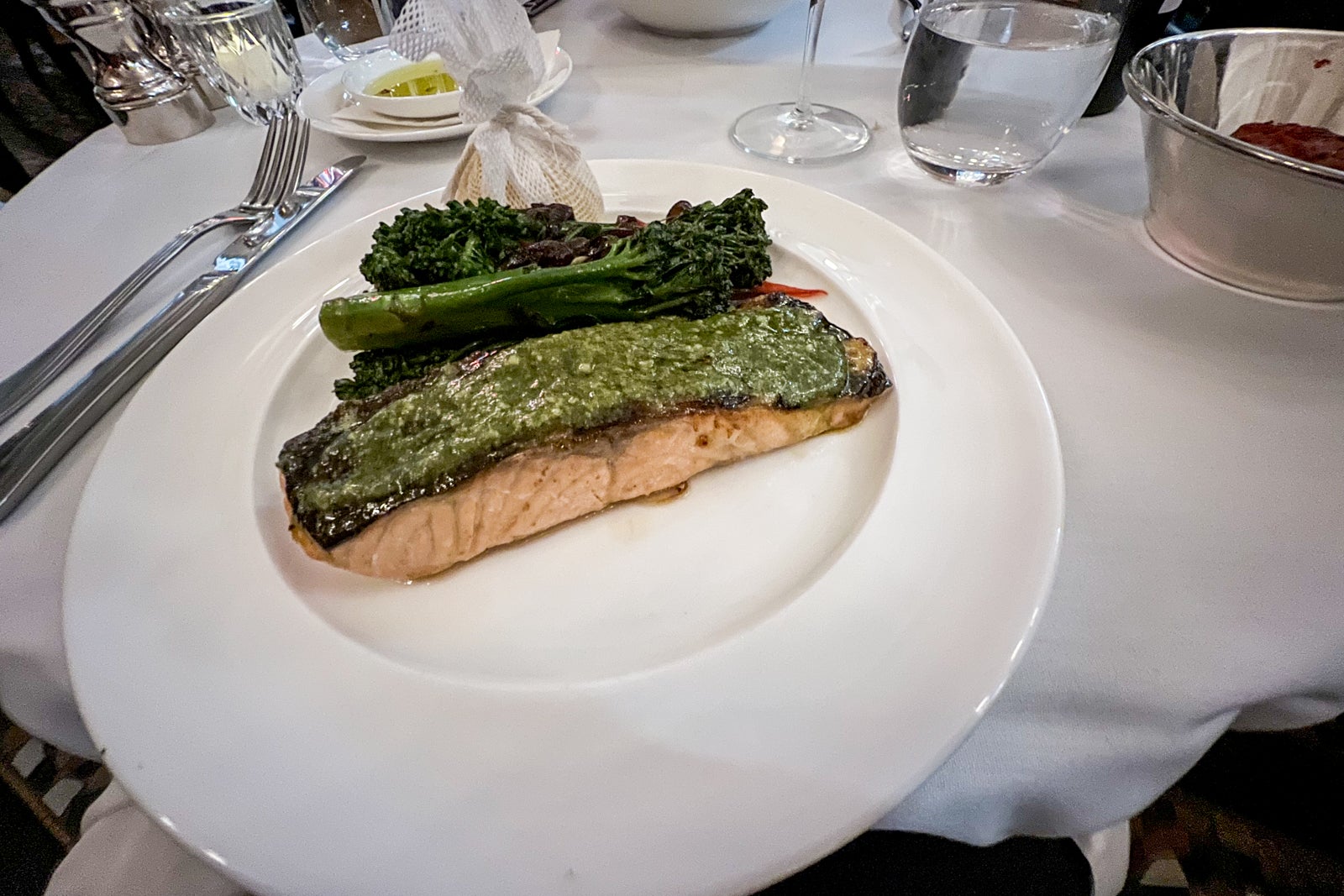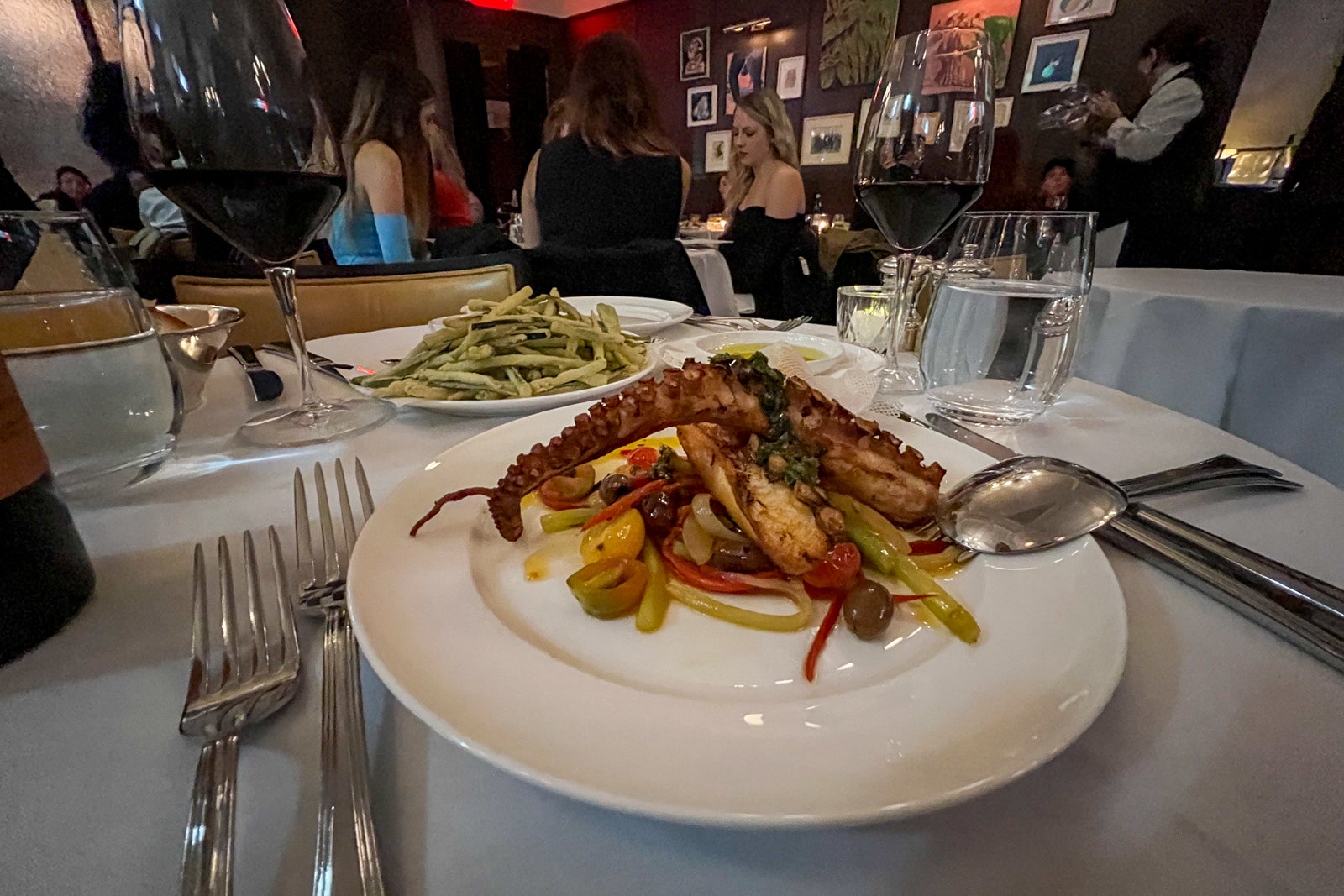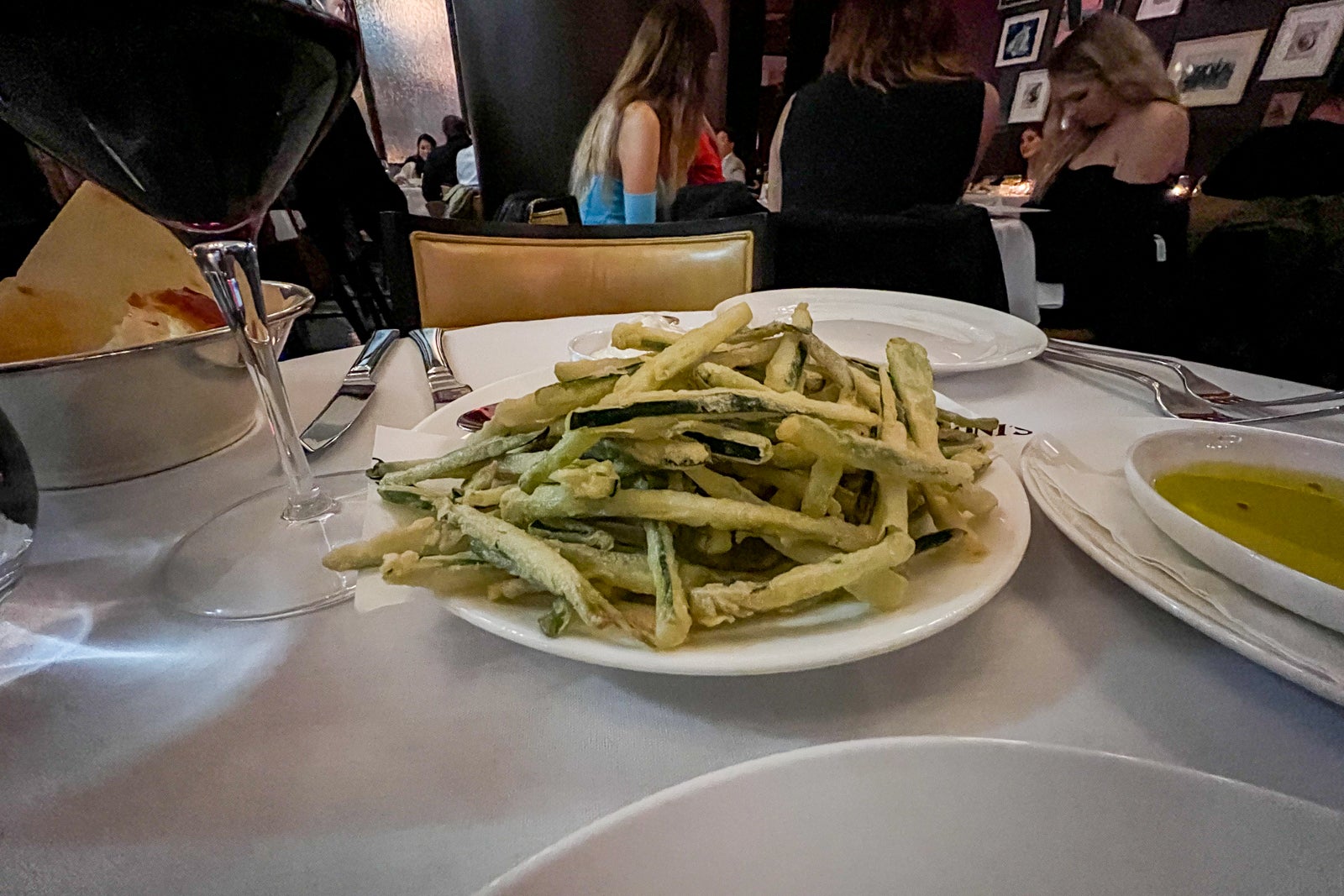 Breakfast is an equally sumptuous affair, and the bountiful fresh fruit bowl ($18) and crusty sourdough toast topped with a luscious layer of crushed avocado with chili flakes and two poached eggs ($22) make for a hearty, healthy start to the day.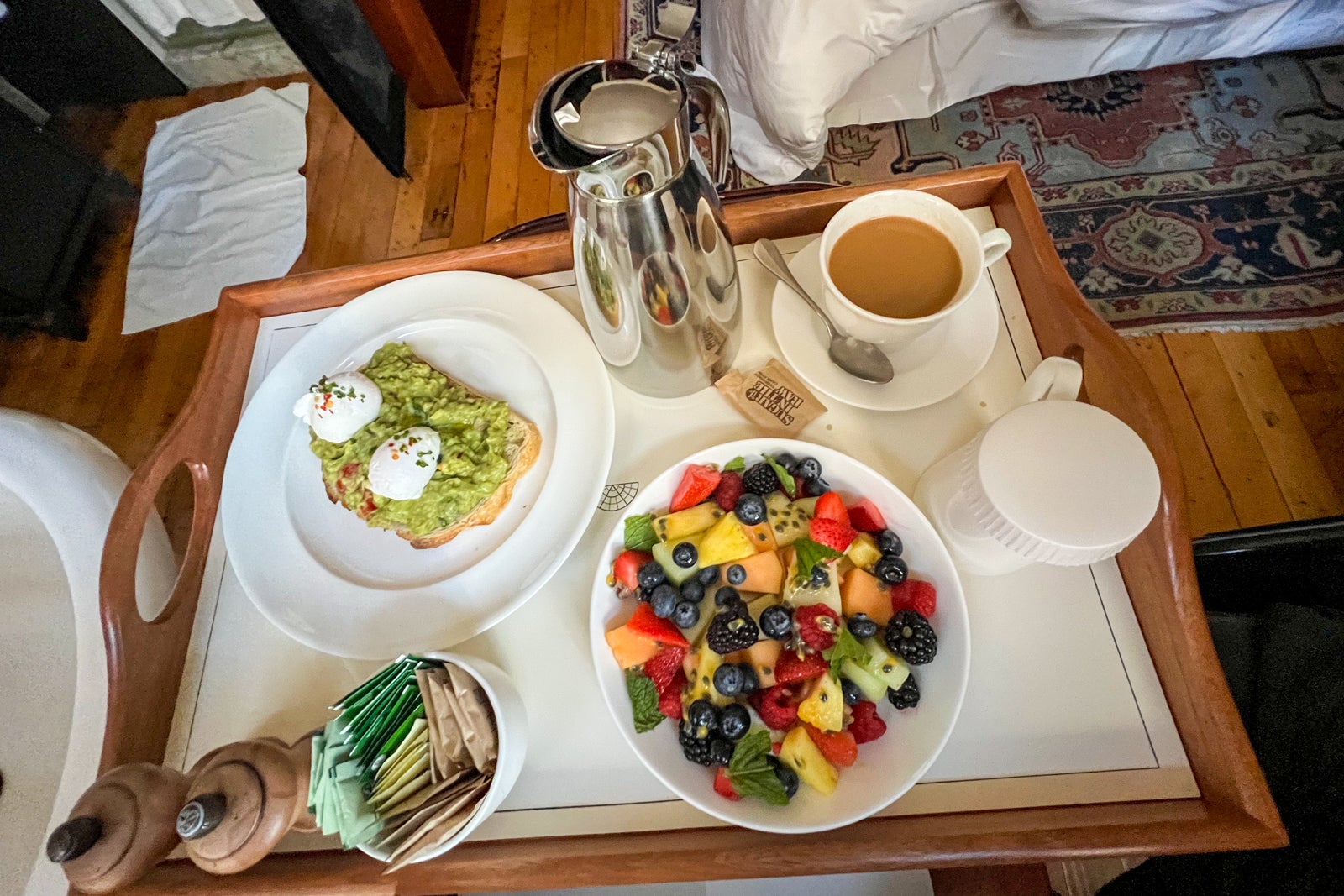 A welcoming watering hole
One of the other spaces to which the public and members alike are invited is Little Ned, a snug saloon slinging creative takes on classic cocktails that cost a pretty penny.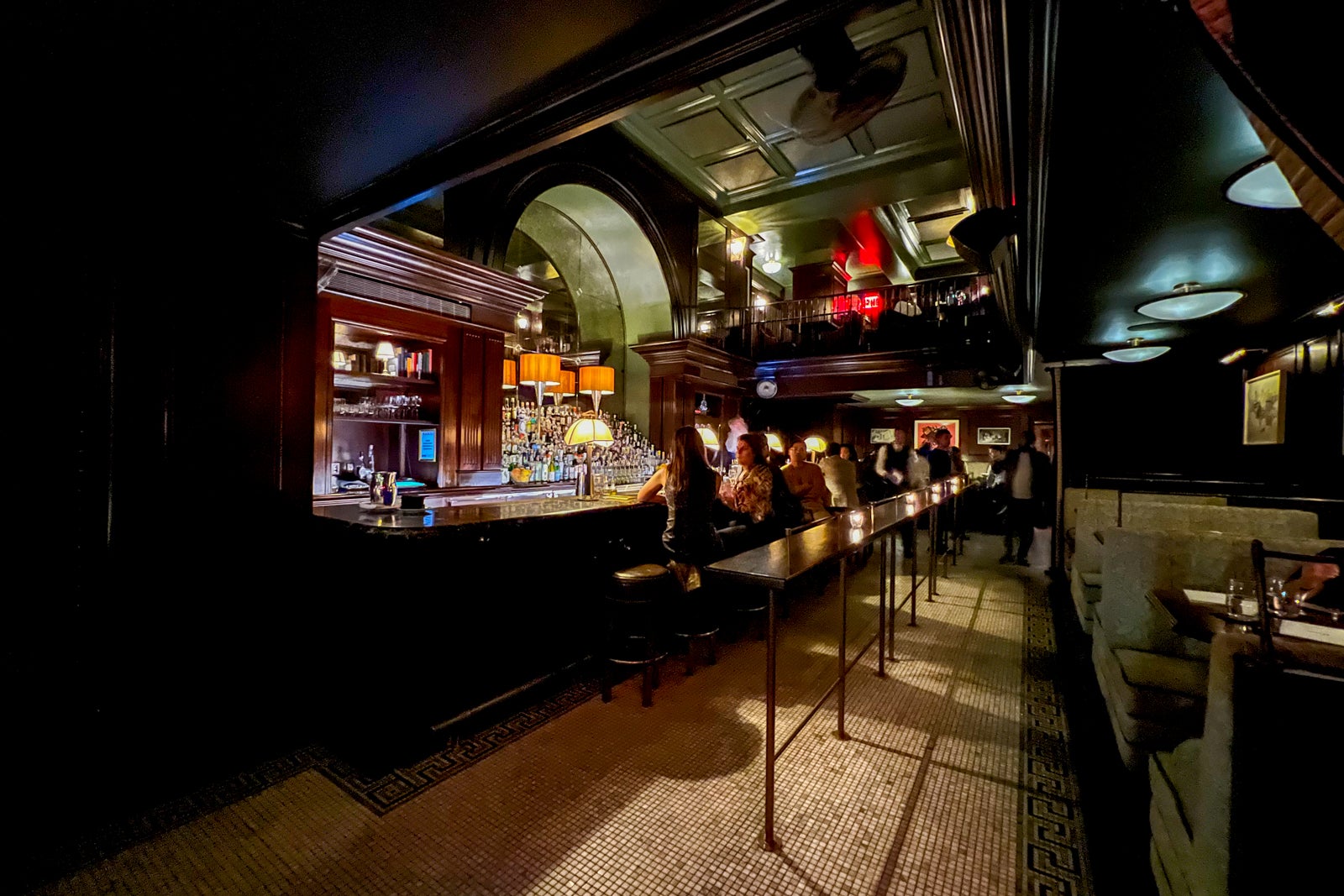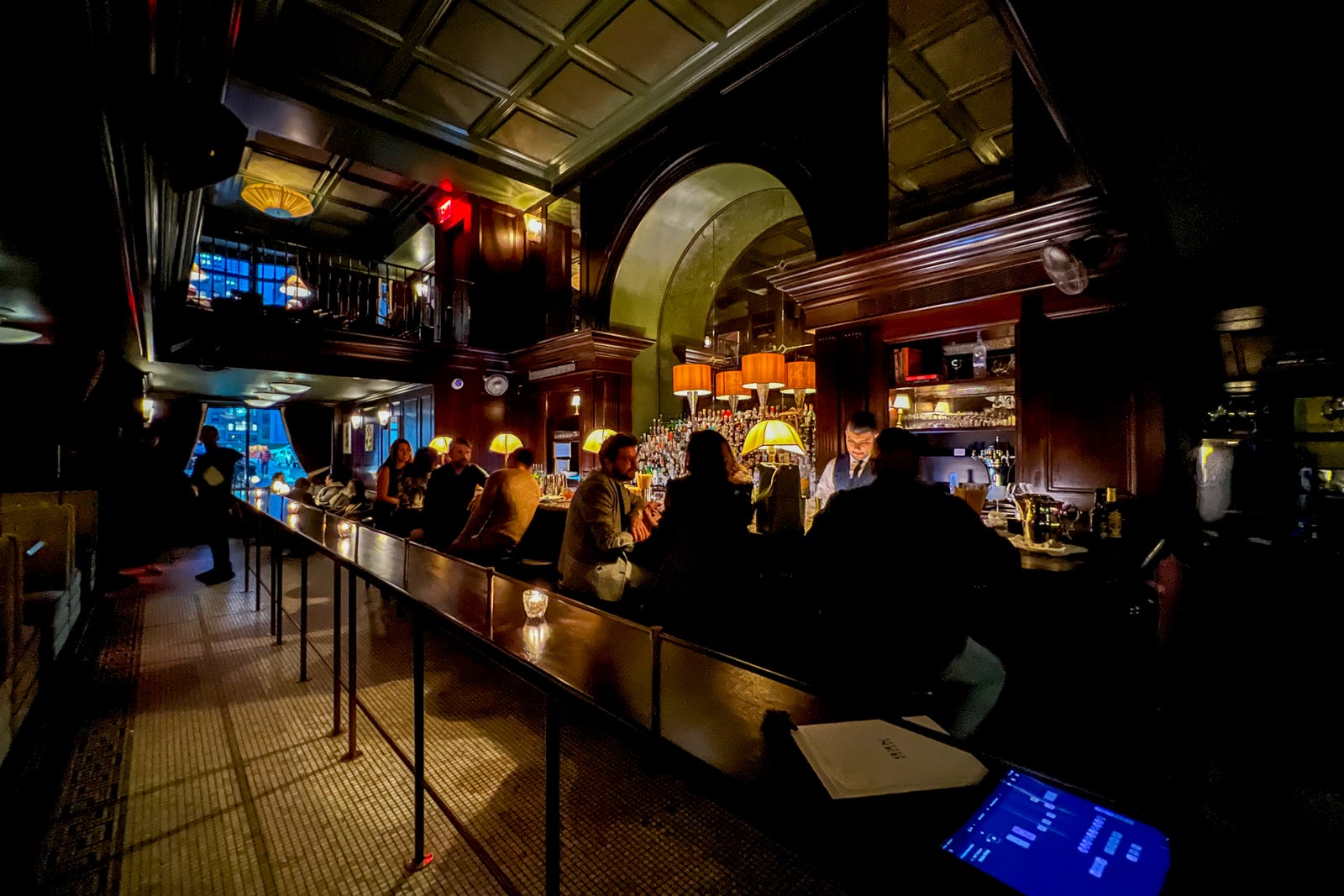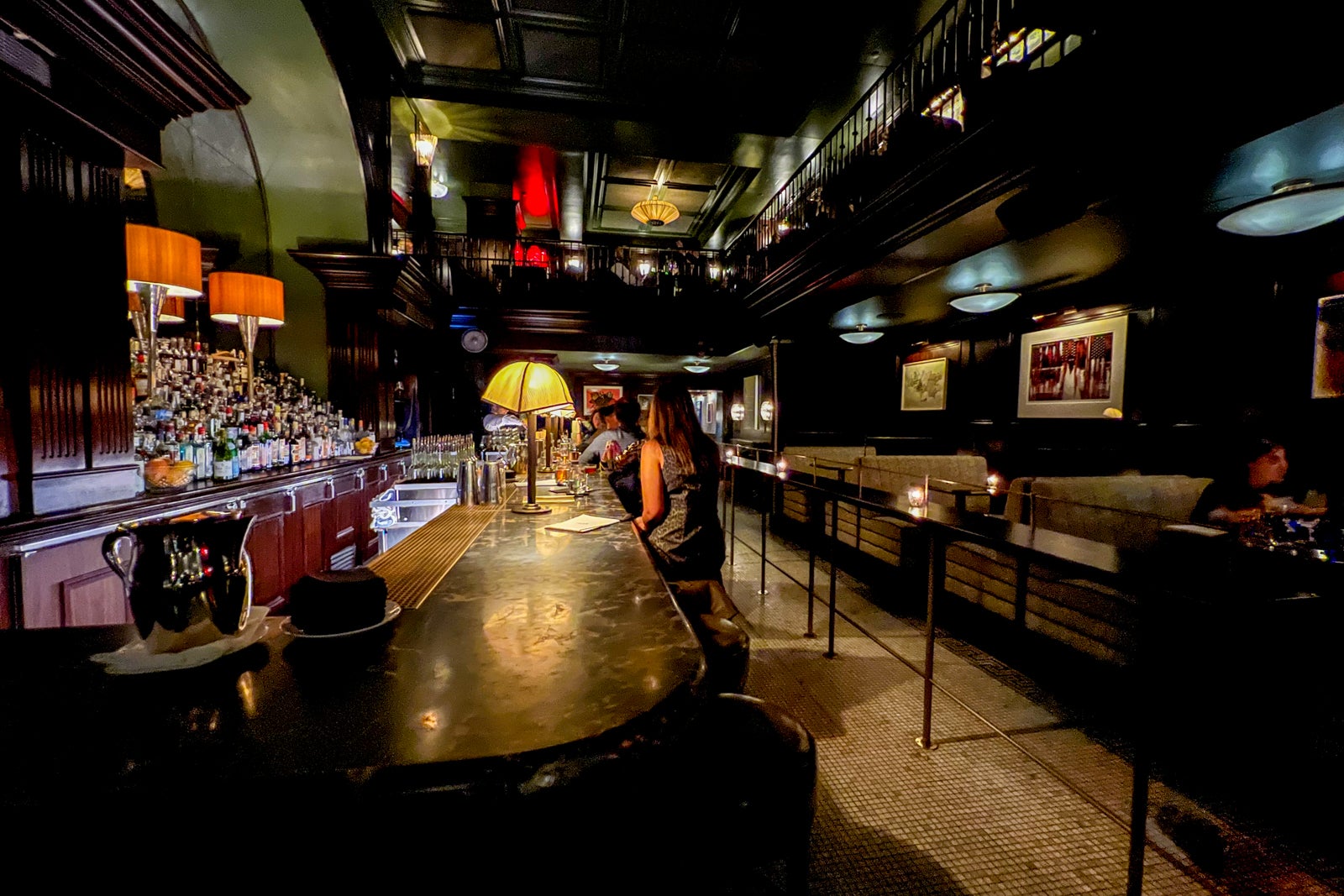 With a separate entrance from the hotel, around the corner on West 28th Street, Little Ned feels like a speak-easy that's not trying so hard to be hip. Instead, the ambiance is more cozy than aloof, with velvet curtains, wood-paneled walls, a long, inviting bar with intimate lighting and convivial banquettes with upholstery whose patterning was inspired by the former banking hall at The Ned London.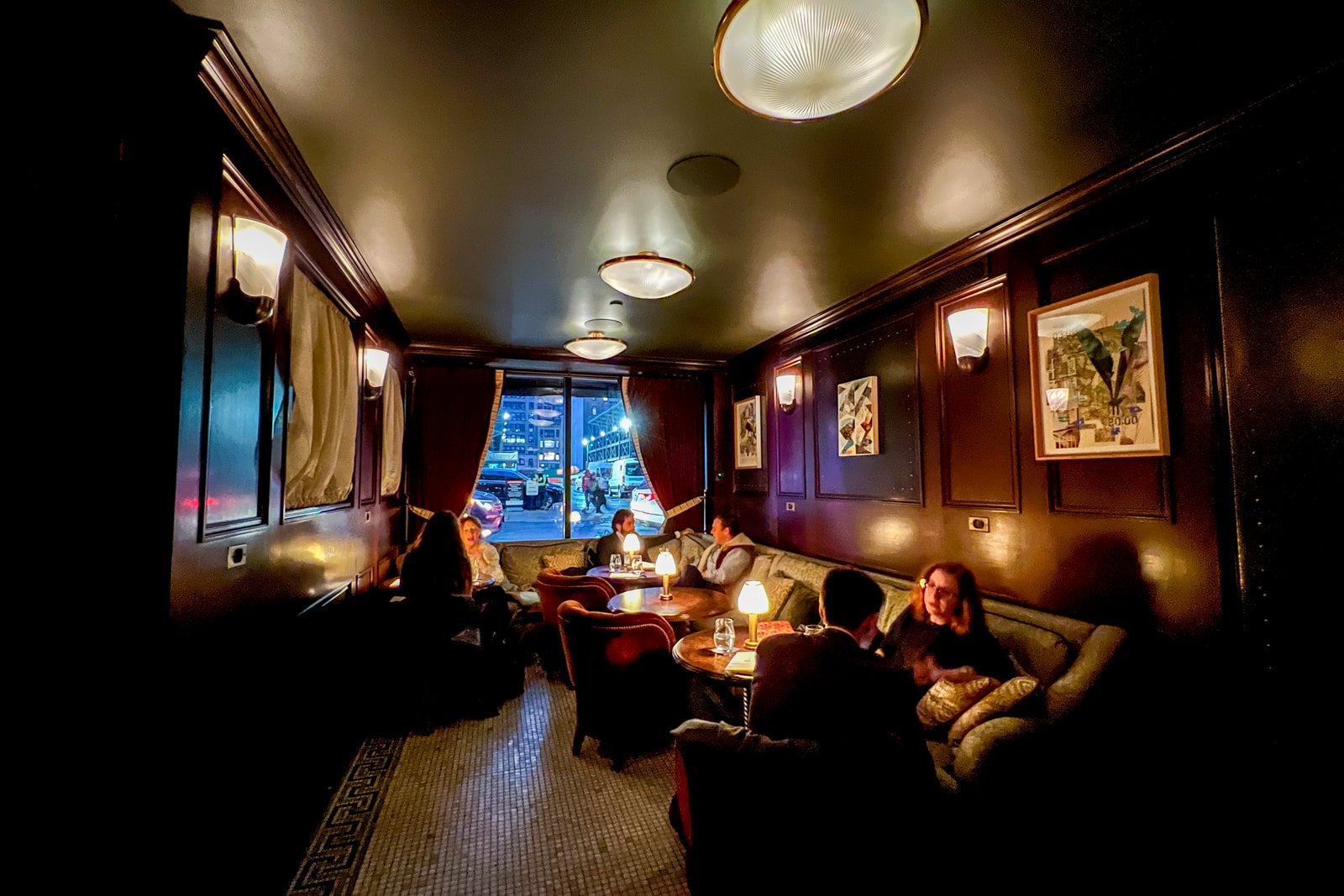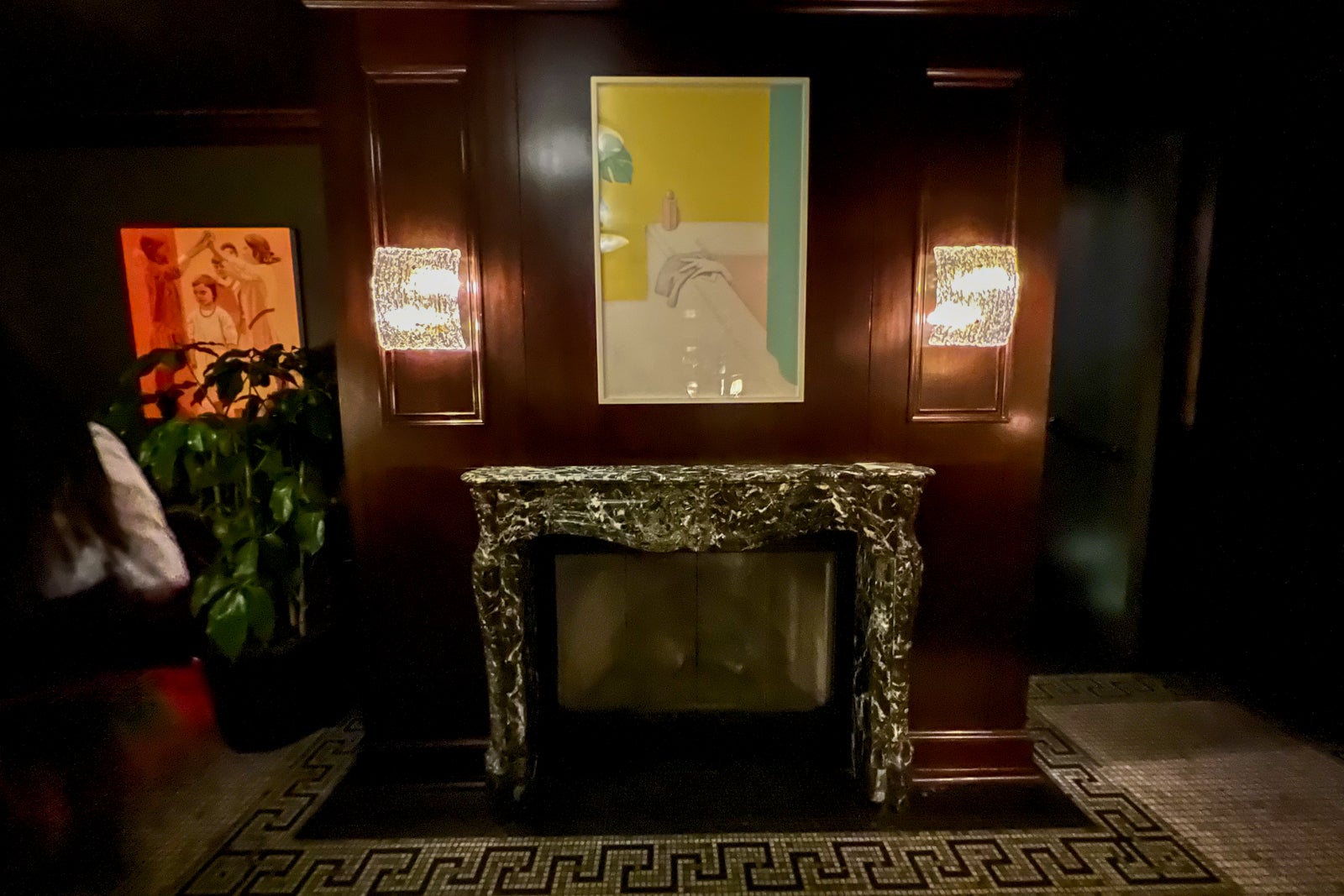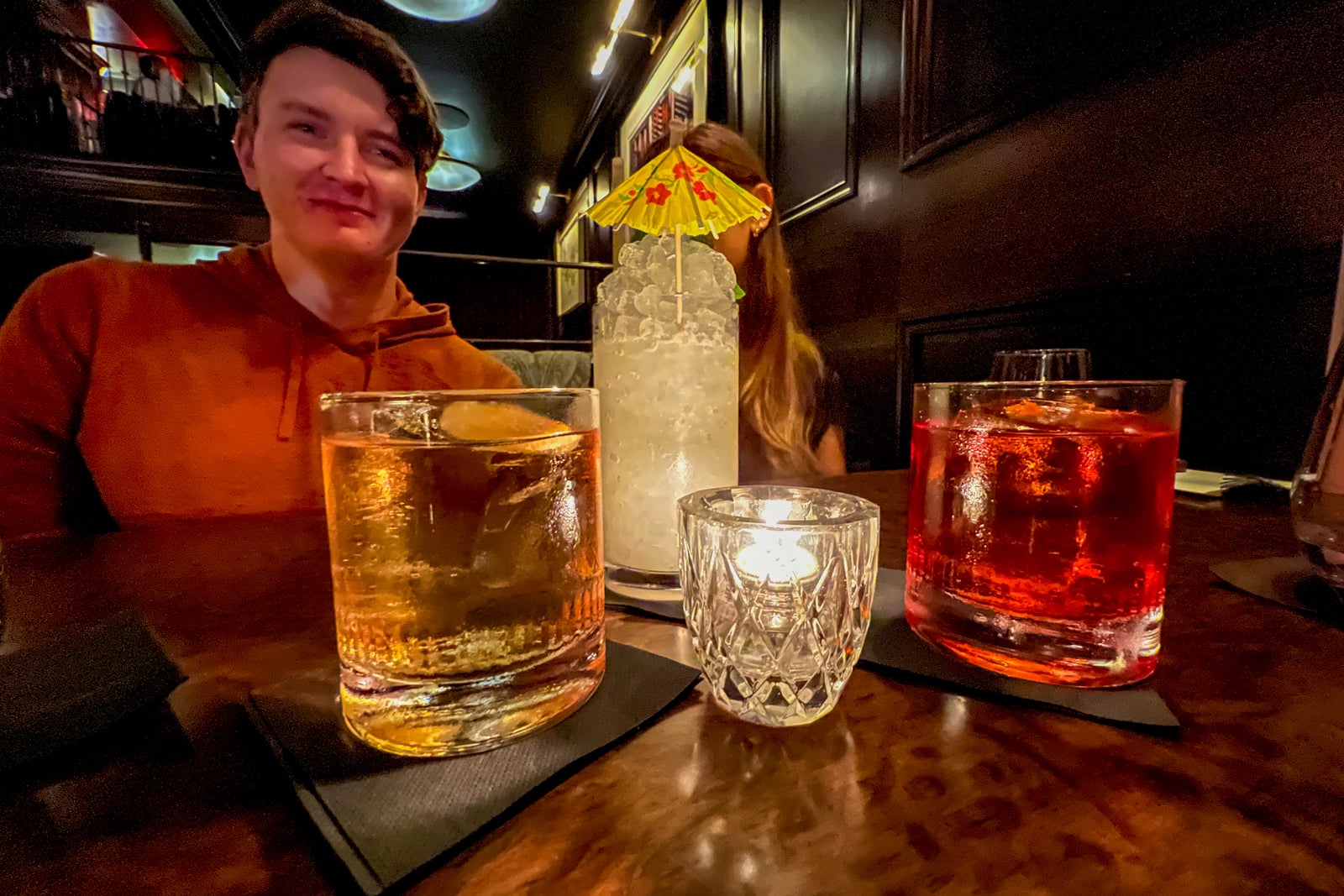 Cocktails like the Miracle Manhattan ($24), with olive oil-washed Michter's rye and bourbon, Cocchi Torino and Cocchi Barolo Chinato vermouth, mole bitters and cacao nibs, start at $21, while the equally pricey food menu proffers bar bites like chicken parmigiana sticks with marinara sauce ($18) and The Ned burger with white cheddar, tomato, lettuce and pickles ($30).
Capitalize on Capital One's Premier Collection
Earlier this year, Capital One launched the Capital One Premier Collection, a curated selection of boutique and luxury hotels that Capital One Venture X Rewards Credit Card holders and those with the Capital One Venture X Business Card (formerly known as the Spark Travel Elite card) can book via the Capital One travel portal and enjoy value-added benefits like on-property credits and space-available upgrades. The Ned NoMad is a member property.
The information for the Capital One Venture X Business card has been collected independently by The Points Guy. The card details on this page have not been reviewed or provided by the card issuer.
The Premier Collection is kind of like American Express Fine Hotels + Resorts, which The Platinum Card® from American Express and The Business Platinum Card® from American Express cardmembers (among others) can book; however, The Ned NoMad doesn't participate in FHR.
If you have the Venture X or Venture X Business card and book through the Premier Collection, you'll earn 10 miles per dollar on Premier Collection hotel bookings and will be entitled to:
An on-property "experience credit" of up to $100.

Daily breakfast for two people.

Complimentary Wi-Fi.

Room upgrade at check-in based on availability.

Early check-in based on availability.

Late checkout based on availability.
Since The Ned NoMad doesn't participate in any of the major hotel chains, you won't be missing out on earning points or nights toward elite status, but you'll enjoy plenty of elitelike perks during your stay. And while $100 won't get you very far at Cecconi's or Little Ned, at least it will help shave some of the cost off your trip. 
Just be sure to price out booking directly versus through Capital One since the hotel sometimes posts lower rates that amount to more savings than the experience credit gets you … just minus the other perks like breakfast and a shot at an upgrade.
Why you might not love The Ned Nomad
Although The Ned NoMad is certainly a comfortable and stylish place to stay in Manhattan, there are several notable drawbacks that might have you considering other options — especially if you're not a Soho House member.
High prices, even for Manhattan
New York City is notorious for its high hotel rates, but The Ned NoMad ranks among the upper echelons of the price spectrum.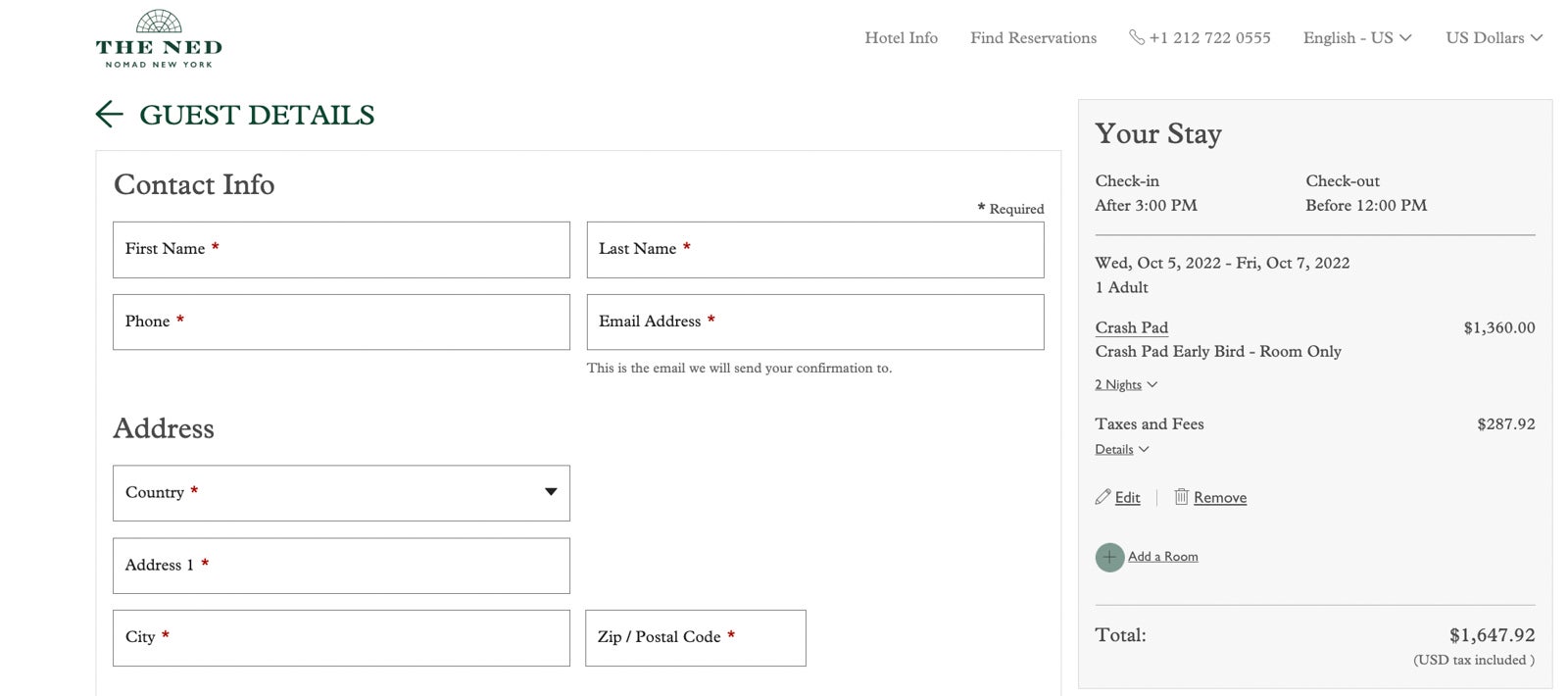 Rates start at around $500 per night, but with taxes and fees, that clocks in at over $600, even for the smallest rooms. During a two-night October stay, "Cosy" rooms (one category above entry-level) were going for well over $700 a night, and "Medium" rooms were around $825 per night.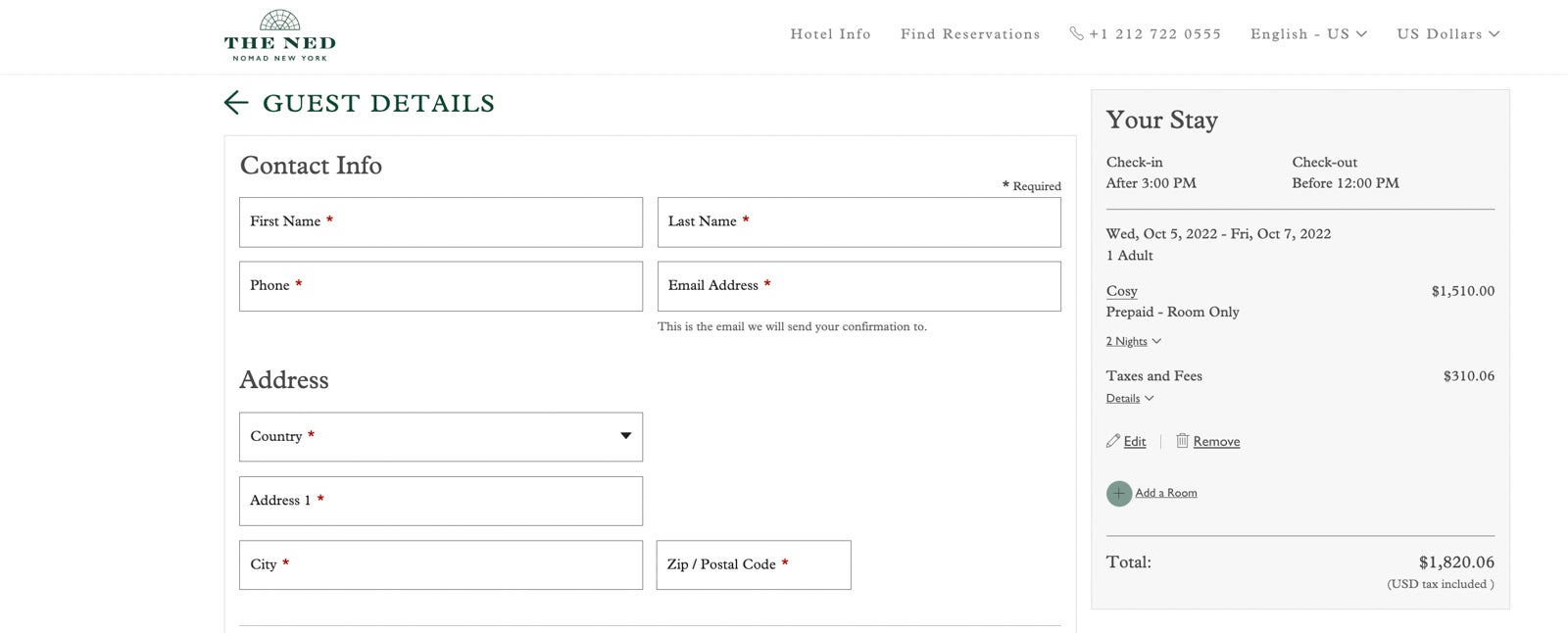 To be clear, overnight rates are the same whether you're a Soho House member or not, so you won't be saving money by being part of the club.
Room sizes and layouts vary dramatically
Part of the charm (and the challenge) of The Ned NoMad is the fact that it fields 16 different room and suite types. However, that can make it difficult to parse which ones will have the space and amenities you need. 
The starting-level Crash Pads are a mere 300 square feet, but a significant portion of that is taken up by an entry hall with the toilet off of that, while the main room feels a bit cramped. You'll have to spend around $50 more per night to book a slightly larger Cosy room and a whopping $150 more per night to get to a Medium room … with a bathtub next to the bed and both a sink and a shower that are open to the rest of the room. So travel with someone you know well.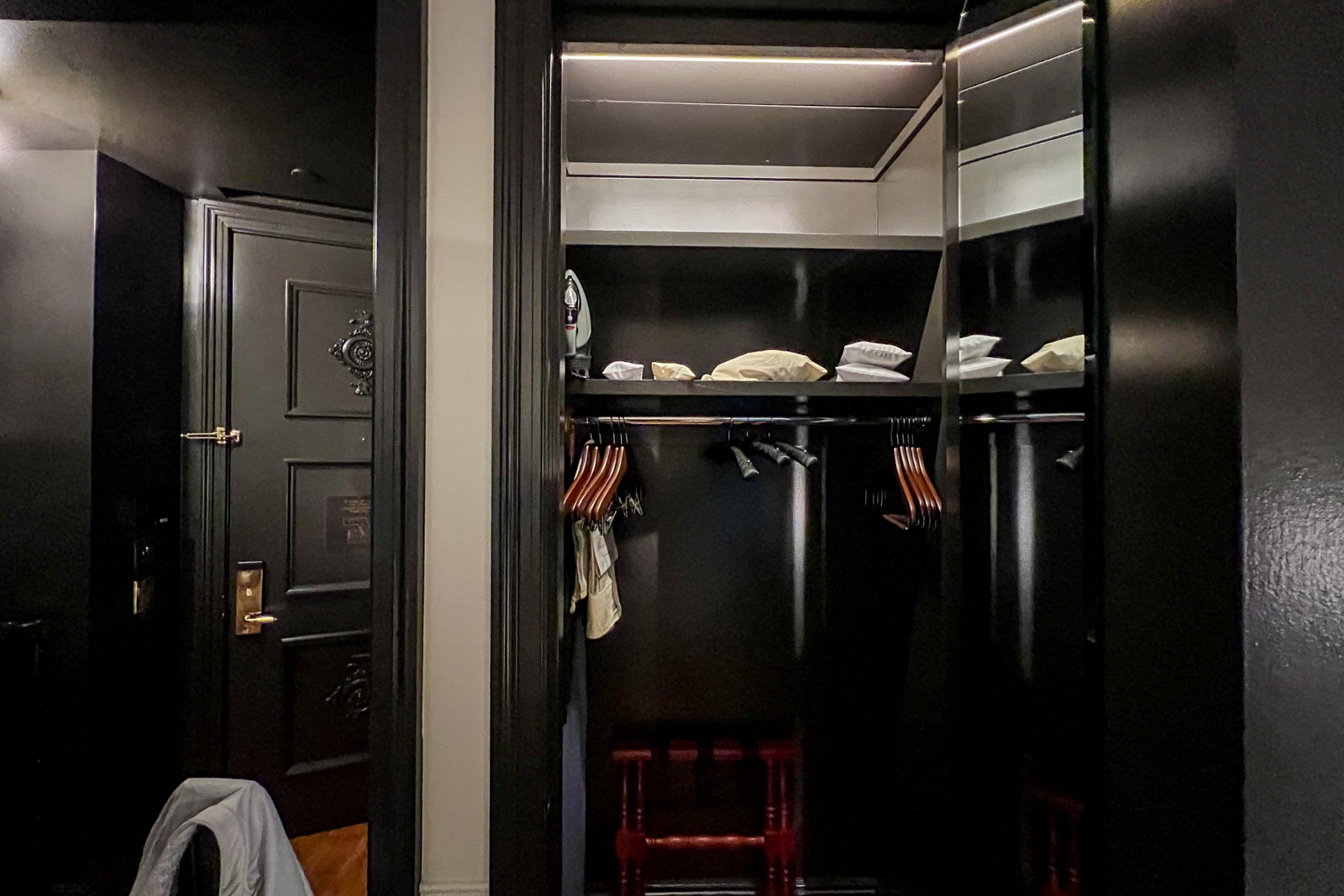 That said, some of the suites feature fabulous living rooms and dining areas. If you book a Rotunda or Broadway suite, part of the space will be in the building's dramatic rounded corner tower with panoramic views.
Limited guest amenities 
Aside from Cecconi's and Little Ned, the only other hotel facility to speak of is the small but well-equipped gym. There are several cardio machines, a few weight machines, some free weights and a little alcove with a single Peloton bike in it.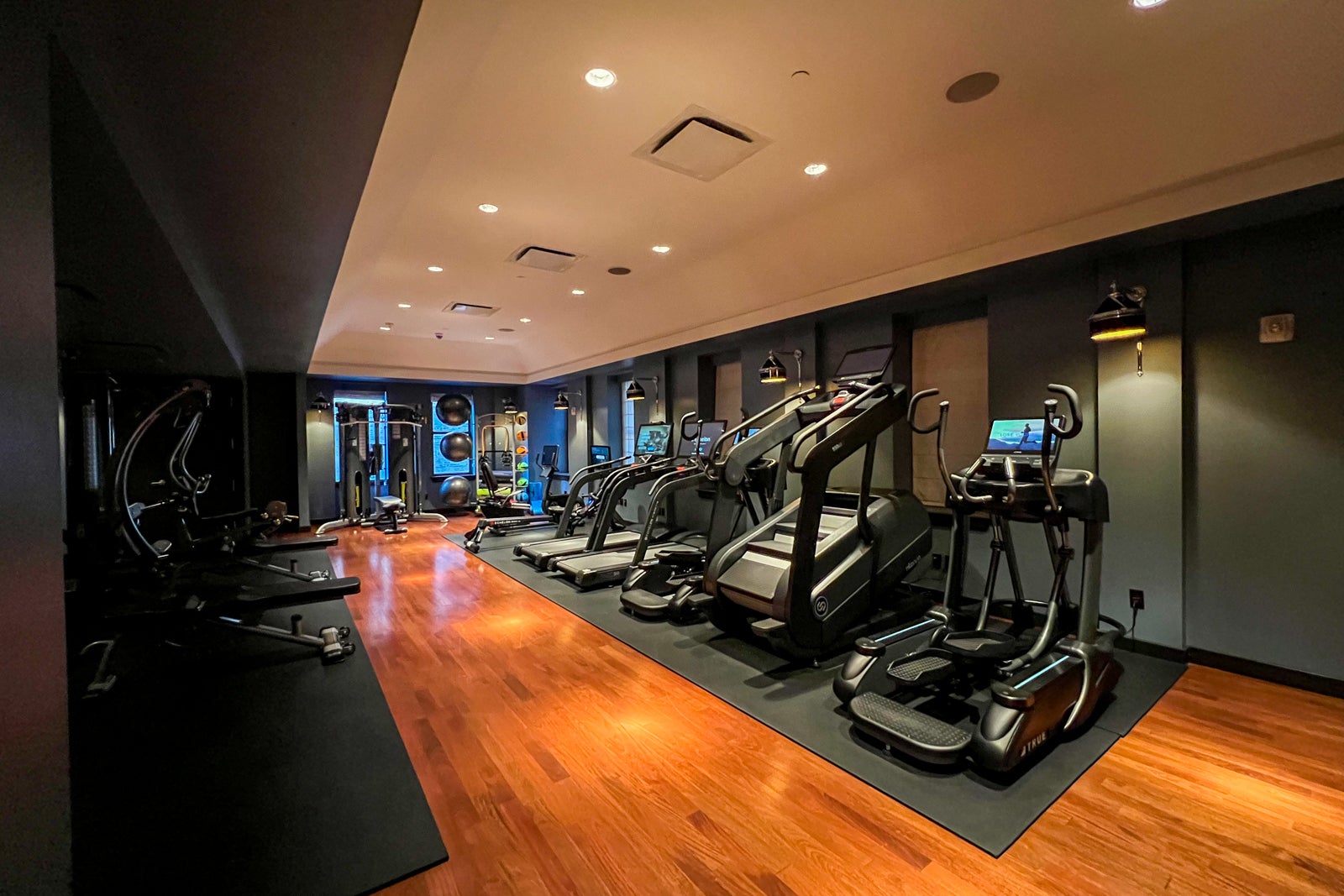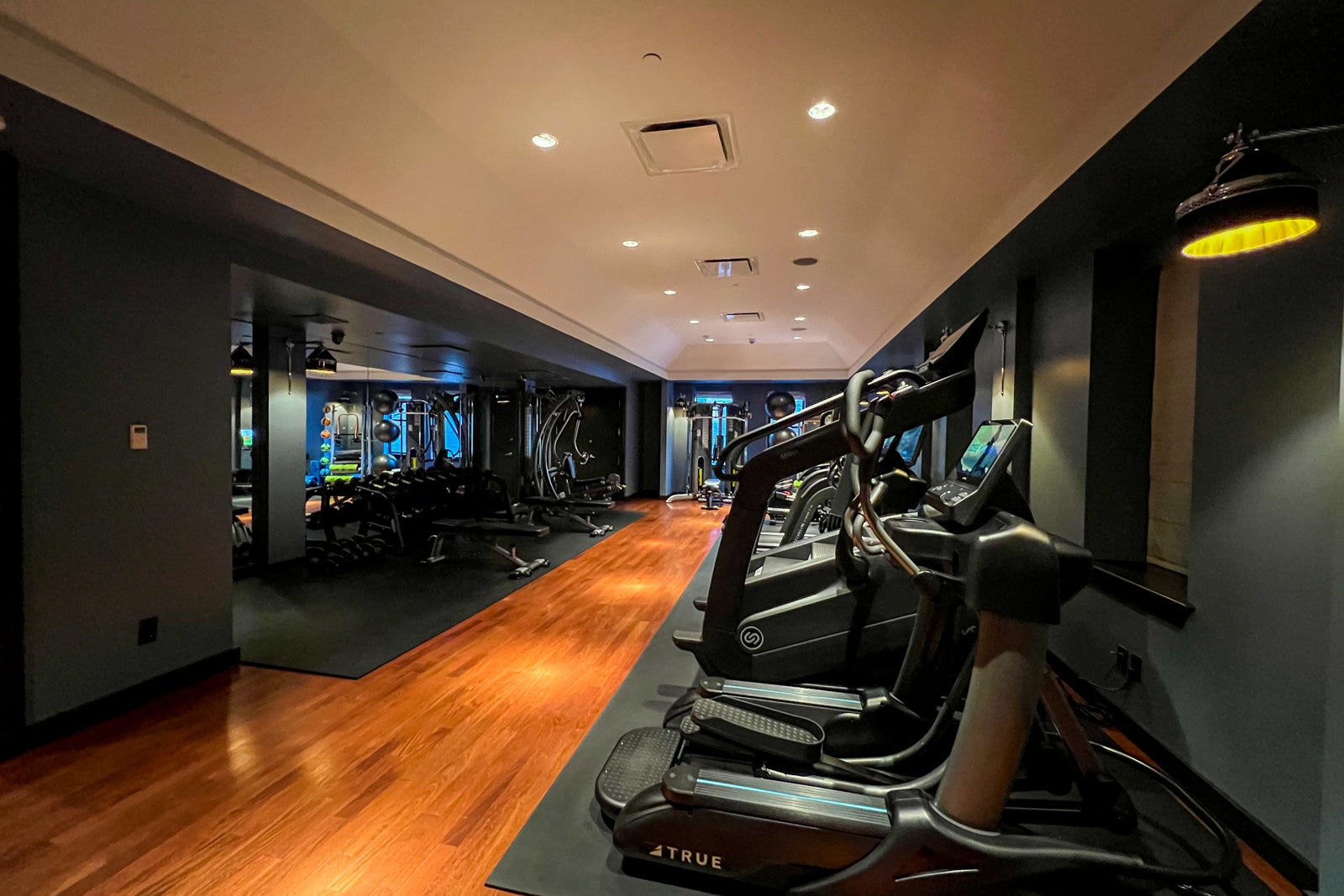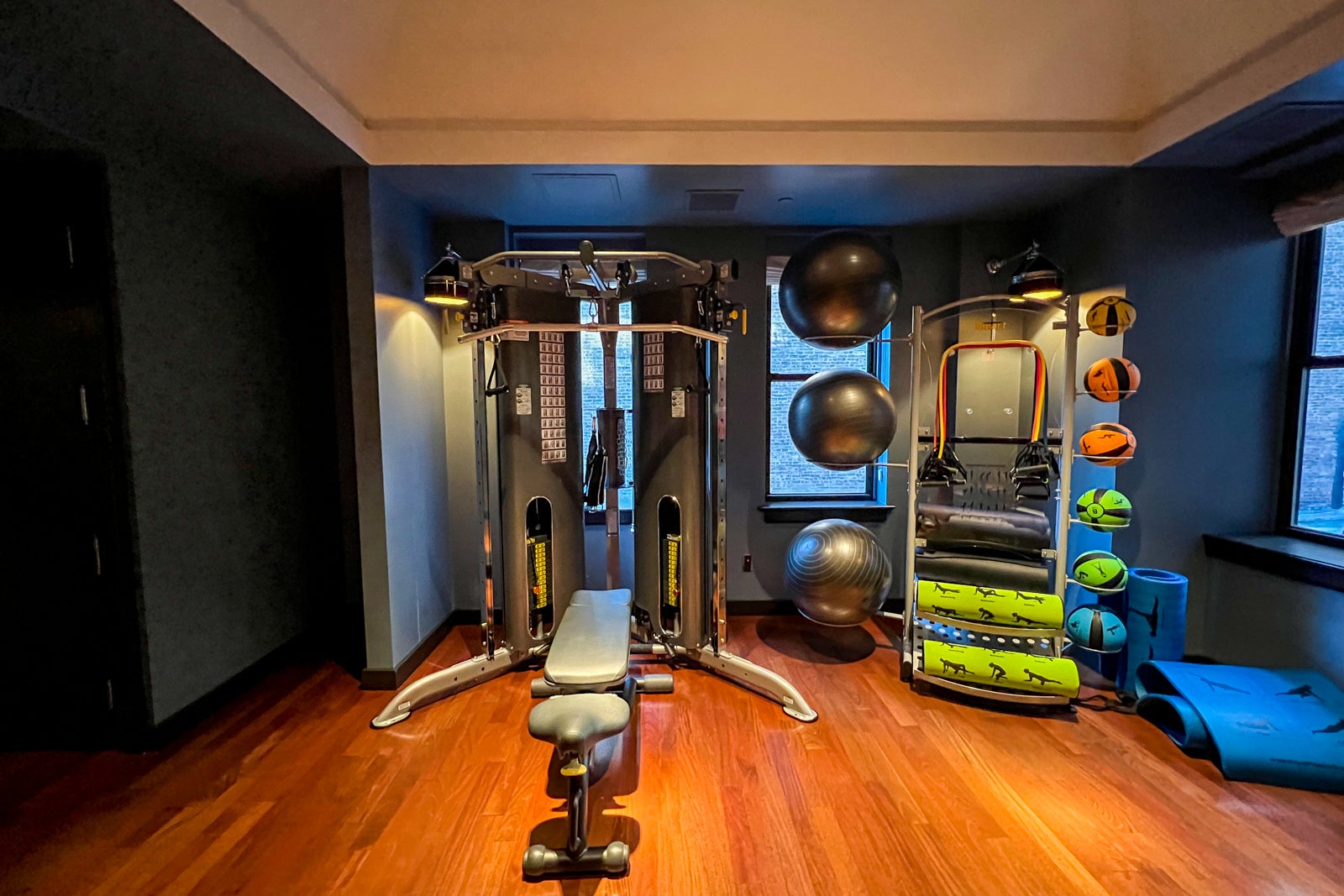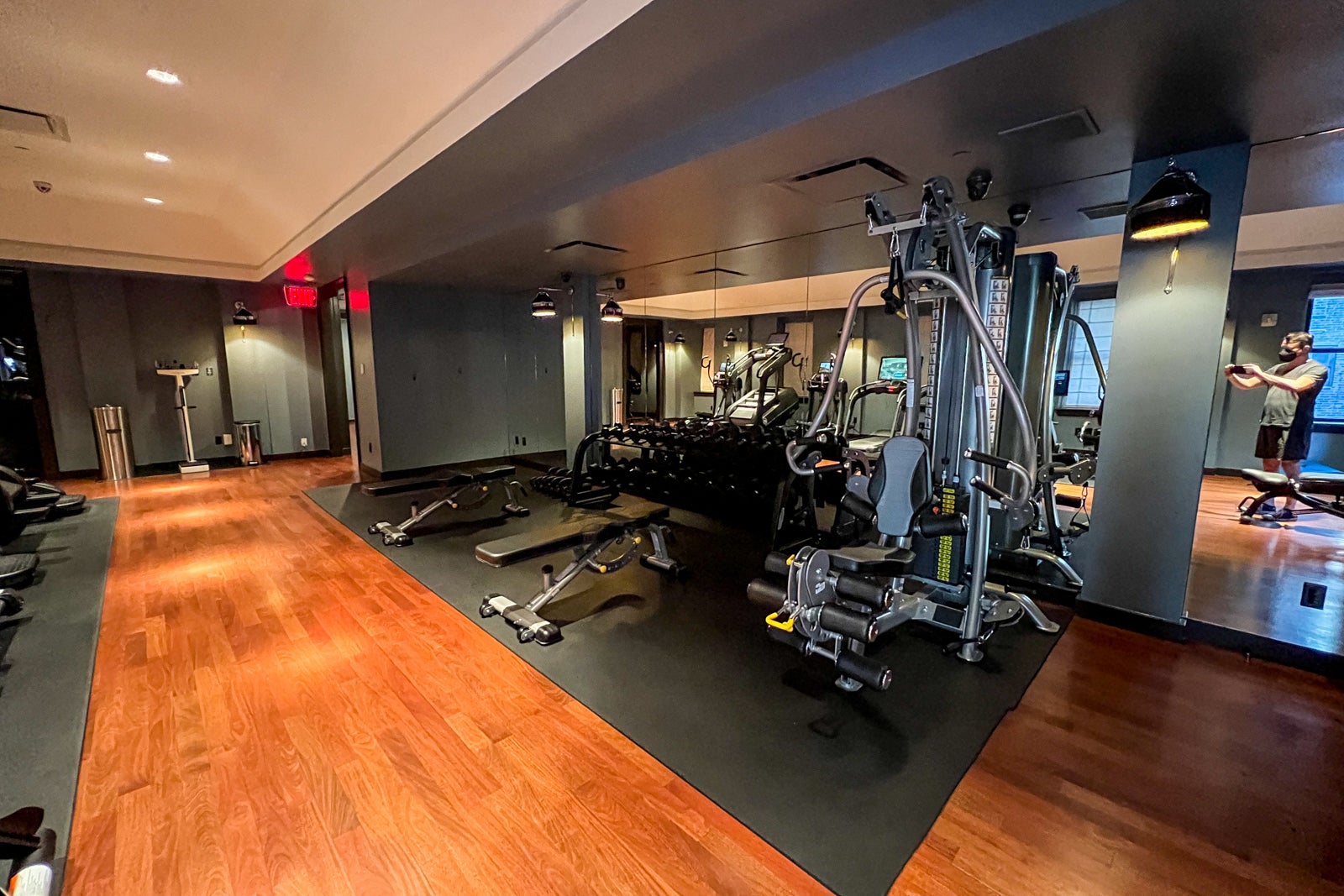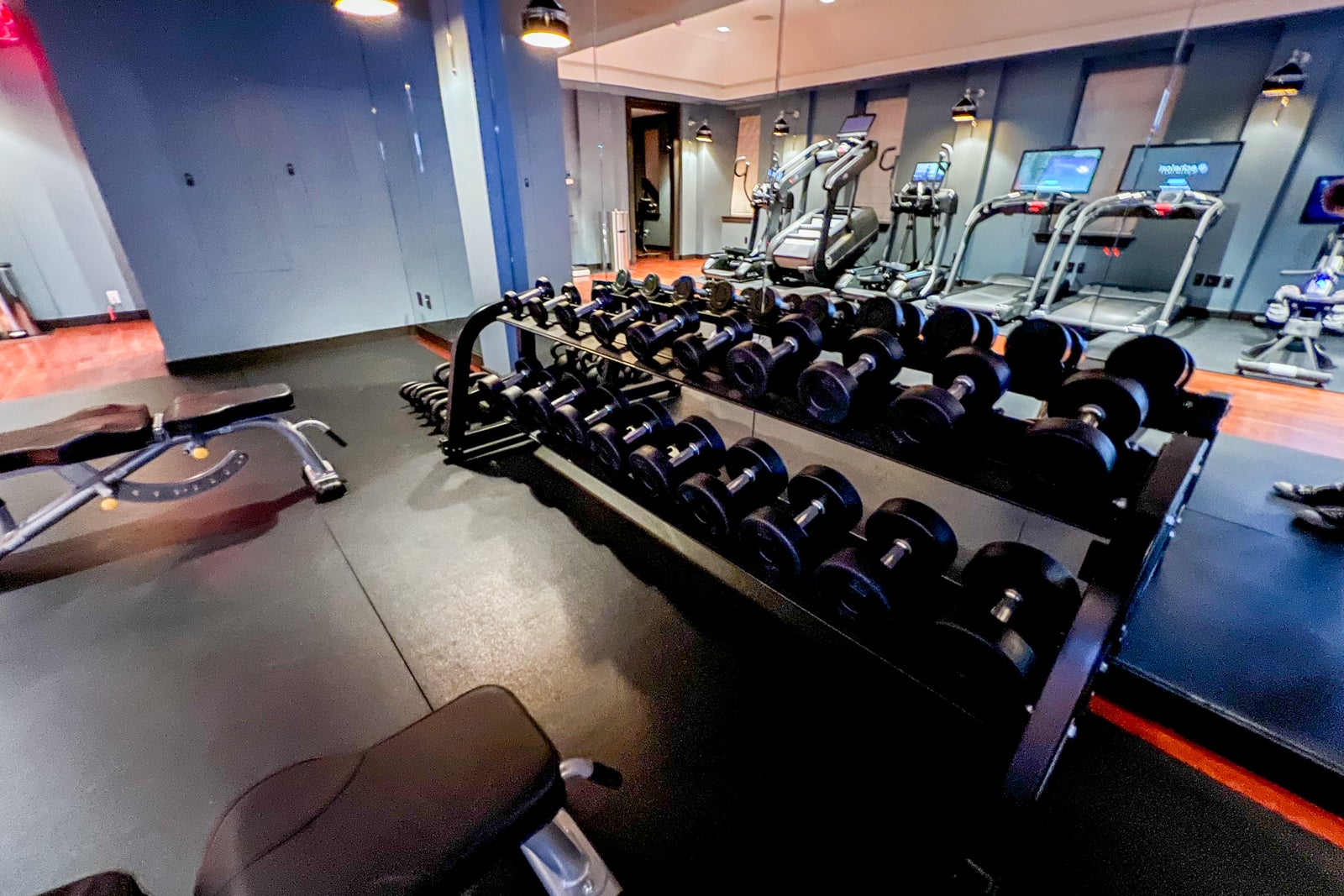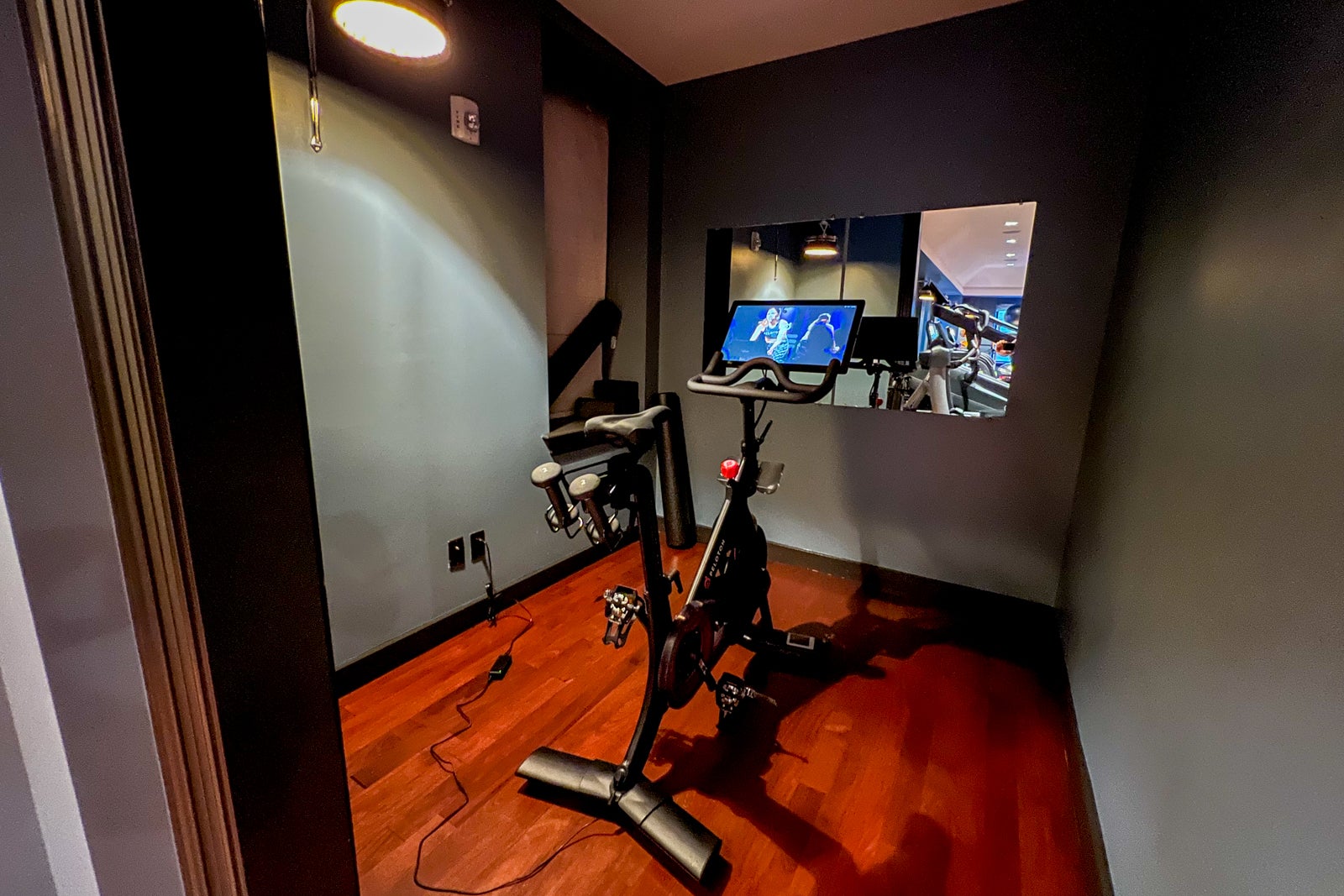 Other than that, guests are left to their own devices, so if you're hoping for a spa or a variety of dining and drinking options, this is not your hotel.
Members-only spaces 
If you are a Soho House member, your options expand dramatically. Down on the ground floor, adjacent to Cecconi's, there's a separate dining room with more of a chophouse menu (along with a plant-based section, of course), lit by dramatic Murano glass chandeliers.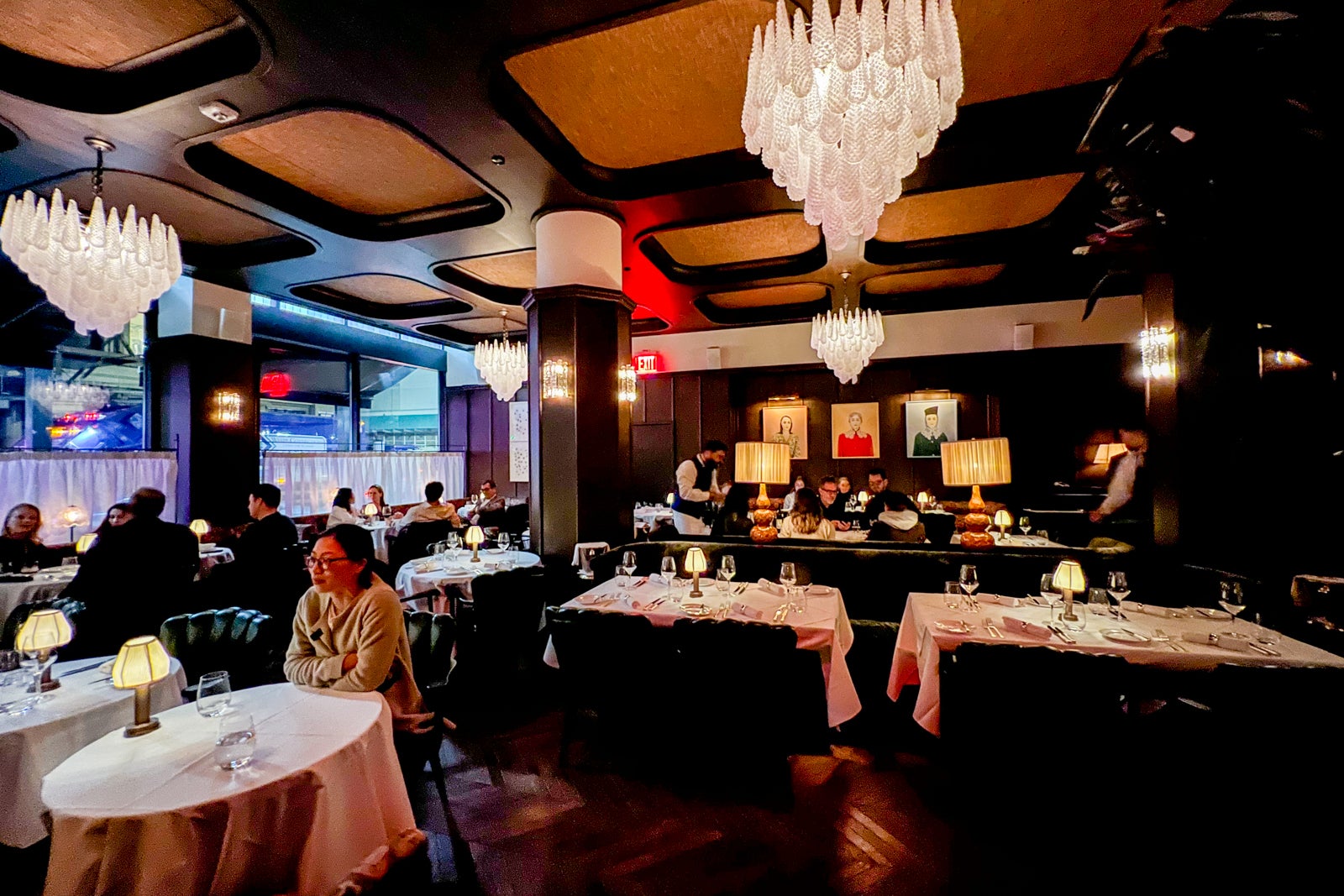 Adjoining that is Ned's Club, which is housed in a solarium-style atrium with a bar and a small stage for live musical performances. Up one level from reception, the Magic Room is an event space that takes its inspiration from Weimar-era cabarets and features an outdoor terrace.
Finally, Ned's Club Upstairs is a top-floor bar and lounge that serves a mix of drinks and bites both in a small indoor space and on its terrace, which sits astride the edifice's round tower cupola and has unparalleled Empire State Building views.
Is the members-only policy of these venues a deal breaker? Not necessarily, given how much else there is to do, see, eat and drink not just in the surrounding neighborhood but in Manhattan in general. Still, there's something vaguely off-putting about paying guests not being able to enjoy all the facilities a hotel has to offer. Maybe the experience will get a few of them to sign up for Soho House, though.
Alternatives
While The Ned NoMad has a certain cachet, its members-only ethos might take it out of the running for some New York City visitors. Not to worry; there are plenty of other great options nearby.
Perhaps the most exciting (and priciest) is the Ritz-Carlton New York, NoMad, with several dining outlets overseen by celebrity chef and philanthropist José Andrés. That said, with room rates that start at nearly $800 per night, it might be too much of a splurge for some travelers. 
The New York Edition is another great choice for Marriott loyalists who want somewhere upscale and chic to stay while also earning points and elite status. The Renaissance New York Chelsea Hotel's lower price bracket could let you save some cash to put toward other experiences in the Big Apple.
Although there aren't too many Hilton-affiliated properties very nearby (you'll have to venture uptown or downtown for those), Hyatt loyalists should find the Hyatt Union Square New York inviting — and affordable, at about half the price of The Ned NoMad.
Accessibility
The Ned NoMad offers several mobility- and hearing-accessible room types, though they start in the "Large" category, which costs around $175 more per night than a starter Crash Pad room. Among the special amenities available are low-level beds, audible emergency alarms for sight-impaired guests and adjustable-height handheld shower wands.
The hotel entrance does not include any steps, and public and guest-floor hallways are wide enough to accommodate wheelchairs — though some of the elevators might be a tight fit, so be sure to call ahead and ensure that the dimensions meet your needs.
Related reading: