2023 marks the 50th anniversary of the quintessential race that takes relay teams from Mt. Baker to Bellingham Bay over seven legs—cross-country ski, downhill ski/snowboard, run, road bike, canoe, cyclocross bike, and sea kayak.
Though the relay has been a Northwest mainstay for half a century, it has grown and expanded considerably since 1973, when 177 people attended and the race covered 35 miles over three legs (downhill skiing, biking, and canoeing/kayaking on the Nooksak).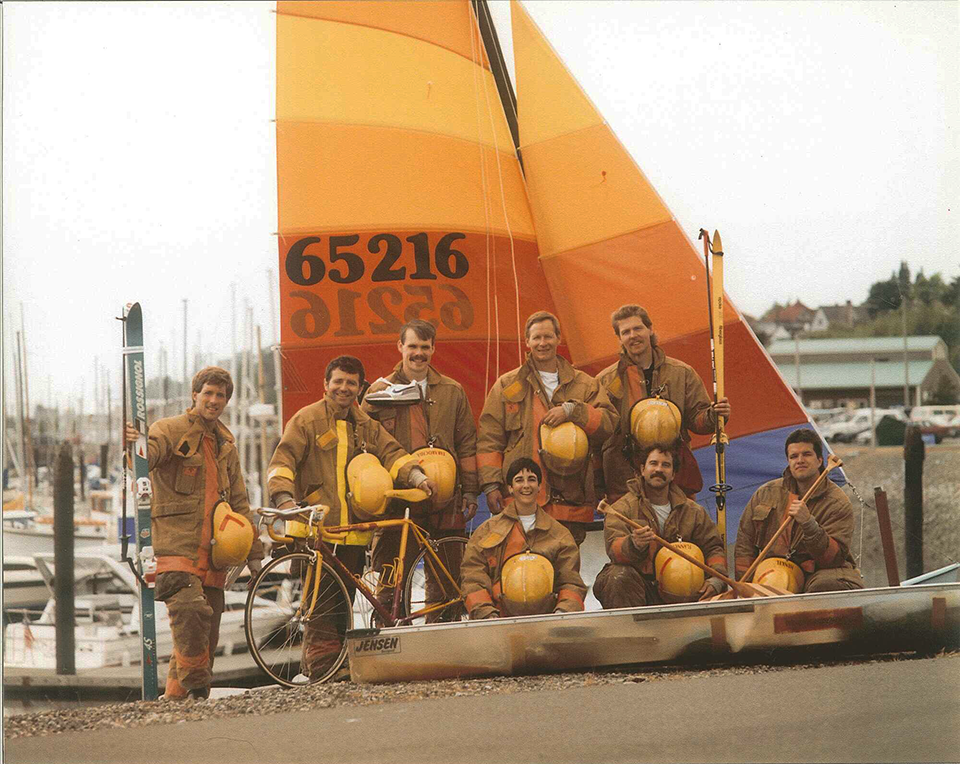 "There are a lot of people who participate every year," says race director Anna Rankin. "We have a lot of racers who've done it over 40 times, starting in the '70s." Whatcom Events, a volunteer-led nonprofit that took over running the race from the Bellingham Chamber of Commerce in 2010, is working on putting together a list of those who've participated 20+ times.
Passing through a number of towns and covering such a variety of sports, there's room for athletes and outdoor enthusiasts of all stripes to participate in the multi-sport event, which will take place over Memorial Day weekend on May 28.
For the big anniversary, race organizers are enlisting outdoors-lovers everywhere to help them meet a special goal: "50 racers from 50 states for 50 years." The hope is to have someone from each of the 50 states represented in at least one leg of the 2023 race.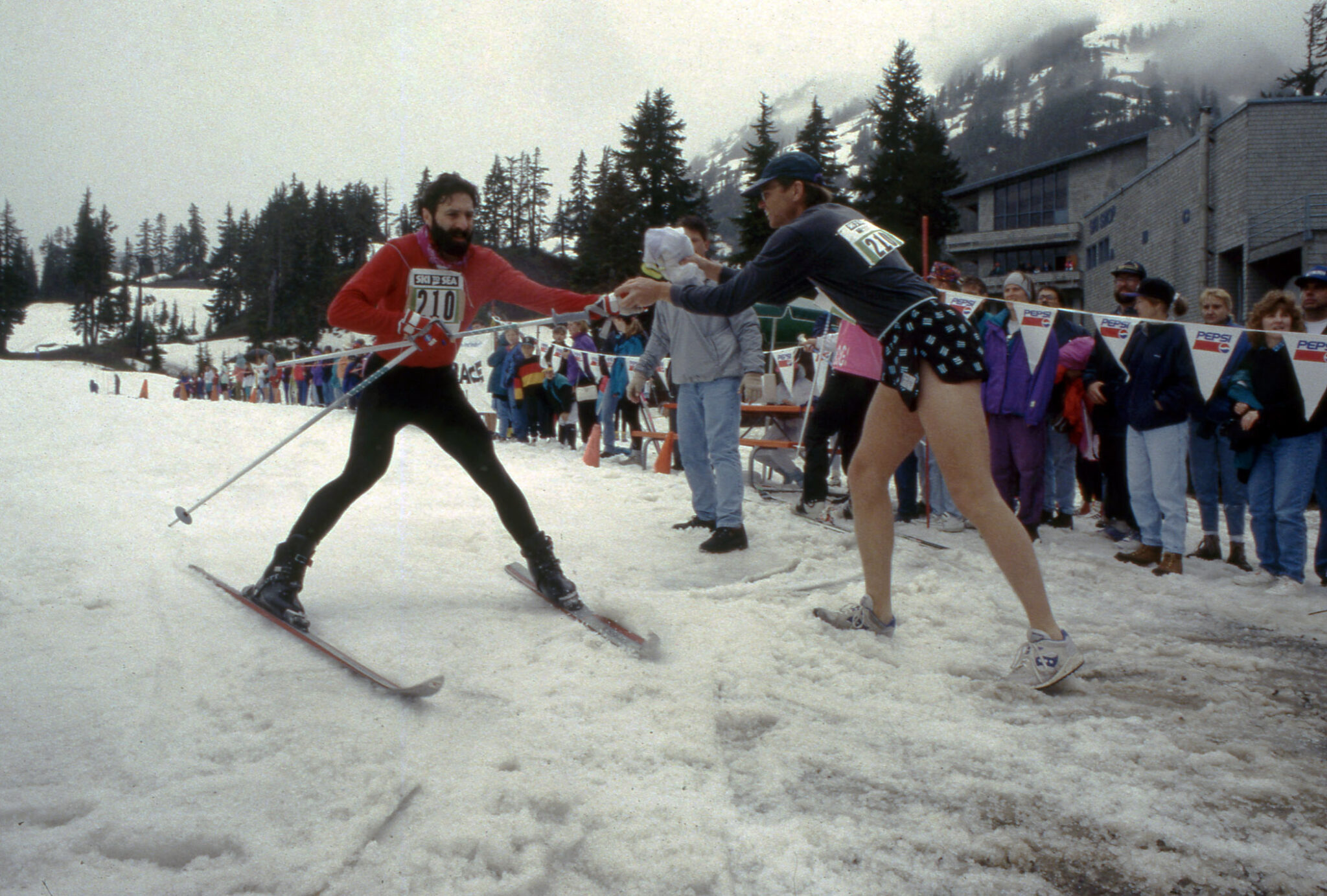 Since COVID, the number of out-of-state participants in the race has dropped, and the anniversary presents a great opportunity to draw attention to this fun event. Rankin says about 30 states are currently represented in registrations, but there are several states from which they've never drawn a participant (Arkansas, Delaware, Kentucky, Mississippi, North Dakota, South Dakota, West Virginia). Whatcom Events has worked on a campaign through Outside magazine to reach out to those in other states, and are counting on grassroots efforts and word of mouth to reach out even further. Registration fees are reduced for teams with out-of-state members: if you have 1 to 4 racers from out of state you get half off the entry fee; if you have 5 or more from out of state you get a free entry.
Though athletes in some states don't necessarily have access to prepare for the snow sports or water sports legs of Ski to Sea, "they run and they road bike in every state," Rankin says. "Biking and running happen everywhere."
In addition to those stalwarts who've participated 20+ times, Rankin and the rest of the team love that the race continues to draw new entrants. "I think the last time we did the math was in 2019, when 40 percent were returners and 60 percent were new," she says. Registrations hit 419 teams that year.
If they do get a participant from every state, Rankin plans to host "a little parade" on Saturday, an opening ceremonies of sorts. "We're super excited to be celebrating 50 years, and I'd love it if our challenge came through." (Sarah Hauge)
The post Ski to Sea Celebrates 50 Years appeared first on Out There Outdoors.