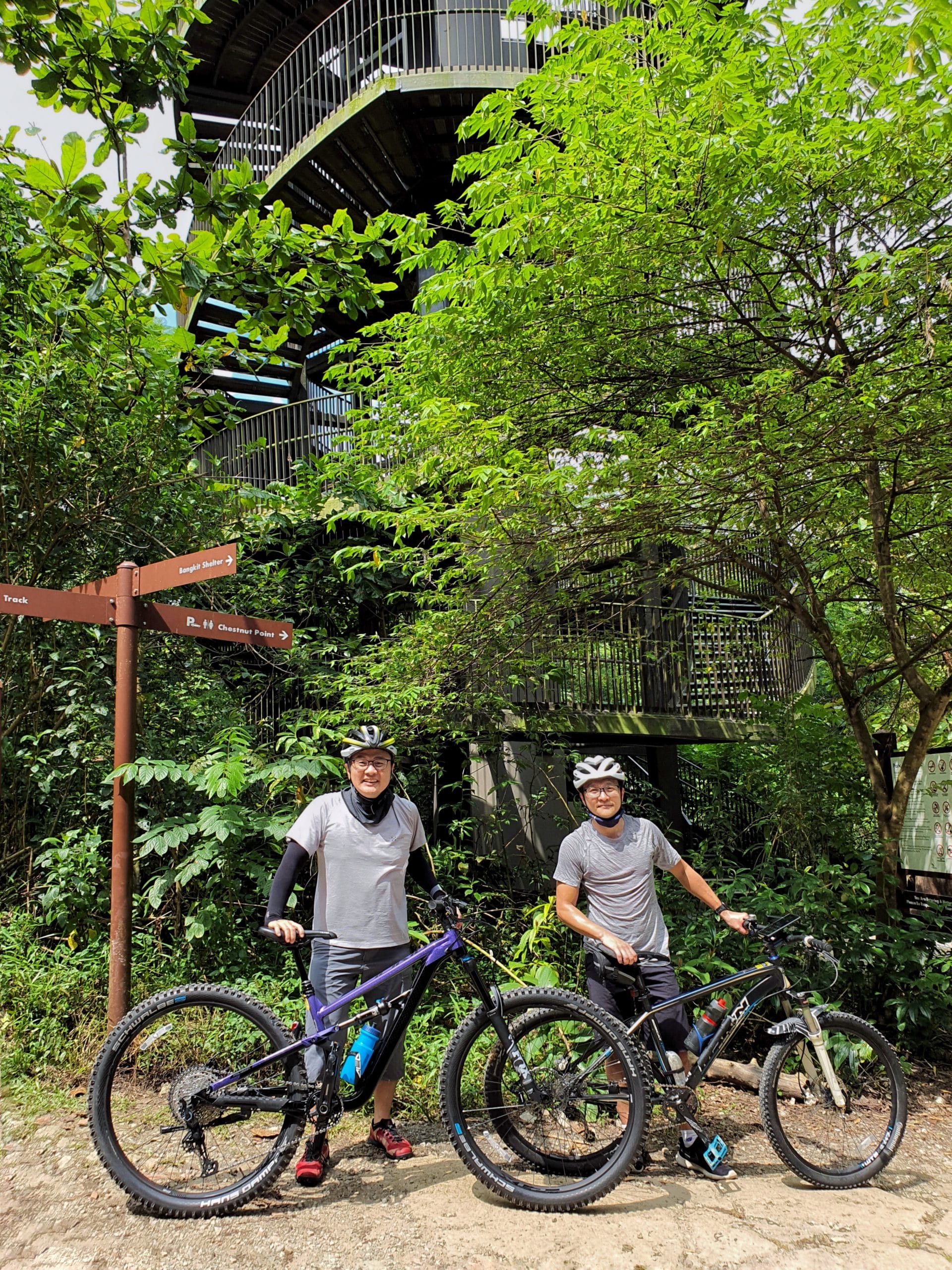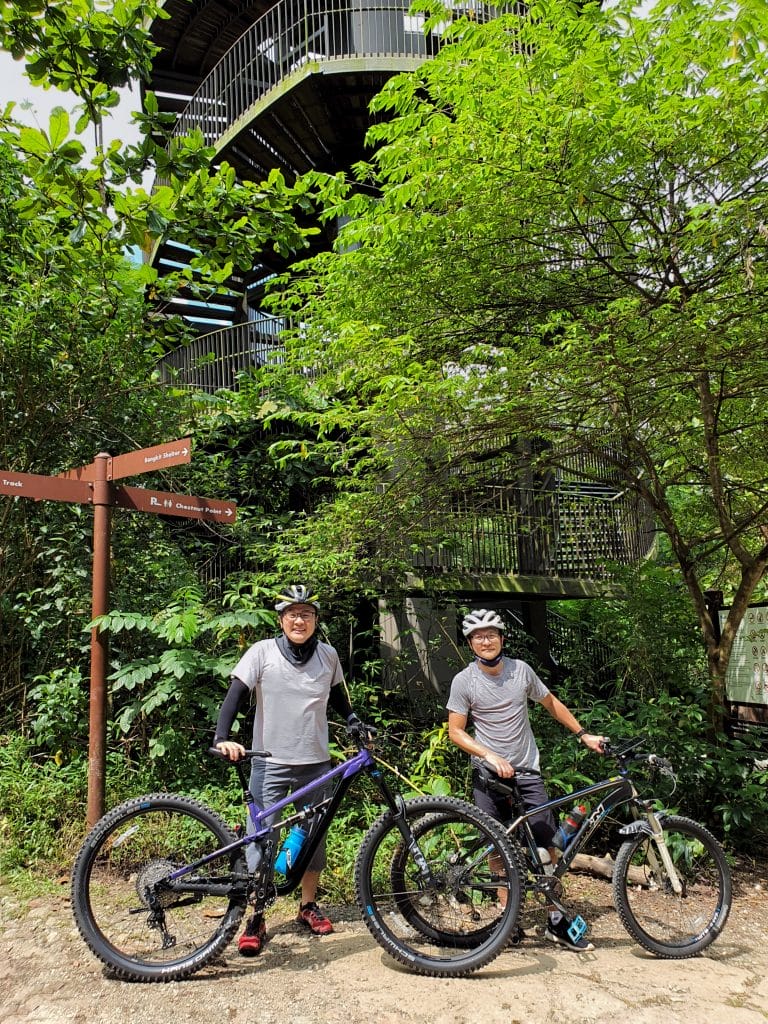 The thing about the joy of cycling (Editor's note: this story is very informed by casually observing people around me) is that it can happen quite suddenly to somebody. One day, you're an average joe and the next, you're now a bonafide cyclist who googles "Singapore's scenic cycling routes" (hey, thanks for the page view). You could even be the dude who goes "[Laughs] It's just for fun bro" but the next thing you know, you've commuted through your first downpour. Whatever it is, Takwai — the man on the left in the above picture and the co-founder of PCN Cyclist — knows the most scennic cycling routes in Singapore.
After all, he is the man who created SG PCN Cyclists as a way to document Singapore's Park Connection Network with his friends and the 'gram friendly sceneries he has come across. Today, it's not just a post-and-go community. It is one that is a feel-good community of people who share their favourite routes and directions, milestones they have reached (think the term is… performance trails?) or even creative routes to form pictures on Singapore's map.
Here, Takwai takes us through his favourite scenic cycling routes in Singapore. And yes, the pictures are taken by him.
—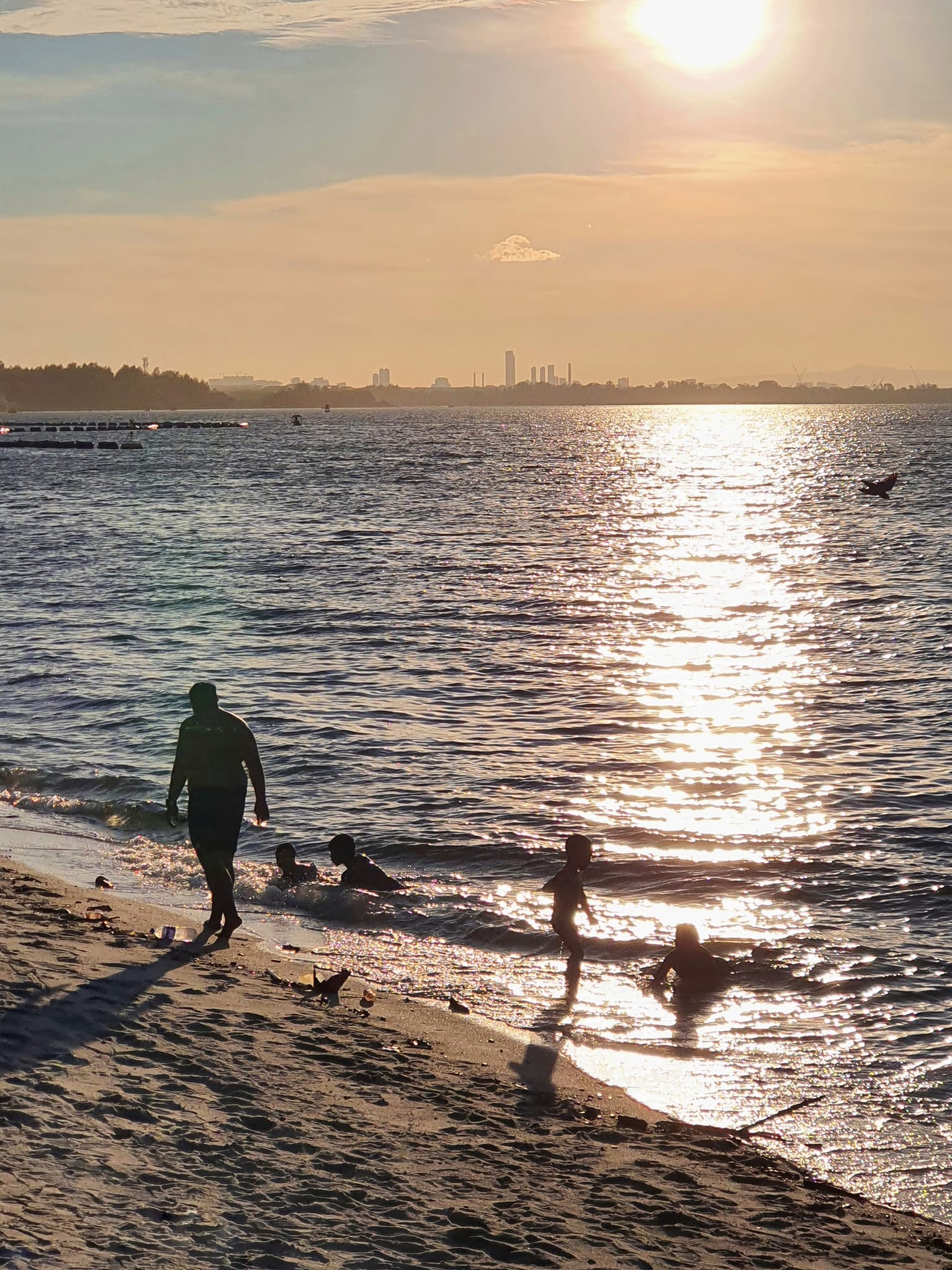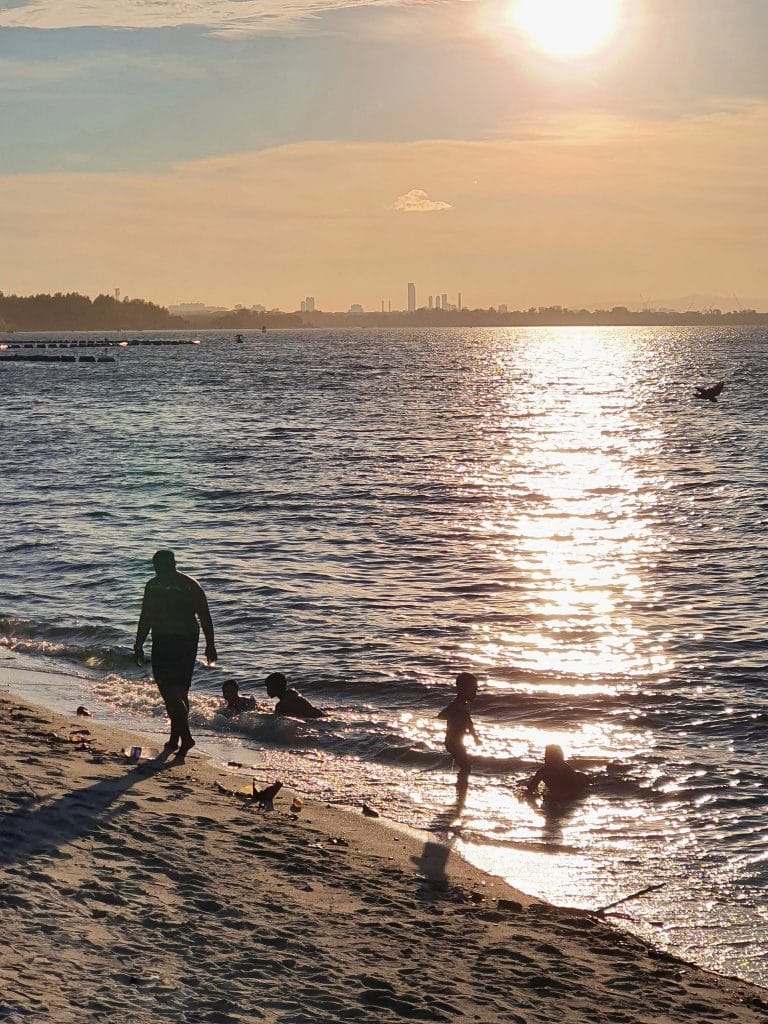 Serangoon – Sengkang – Punggol PCN Loop.
This is one of the most scenic PCN loops in Singapore as 80% of the PCN is along the Serangoon & Punggol river. Linking both rivers is the Punggol Waterway. Cyclists are able to view beautiful sunrises or sunsets at Punggol Point Jetty. At the end of Punggol, cyclists can also head to Coney Island and try out off-road trail rides as well.
—


Reservoir Explorer PCN.
Cycling starts from Lower Seletar Reservoir, following the beautiful Mandai PCN to Upper Seletar Reservoir. Follow Thompson Road to Lower and Upper Pierce Reservoir. Highly recommended to stay for the sunset as it will be spectacular.
—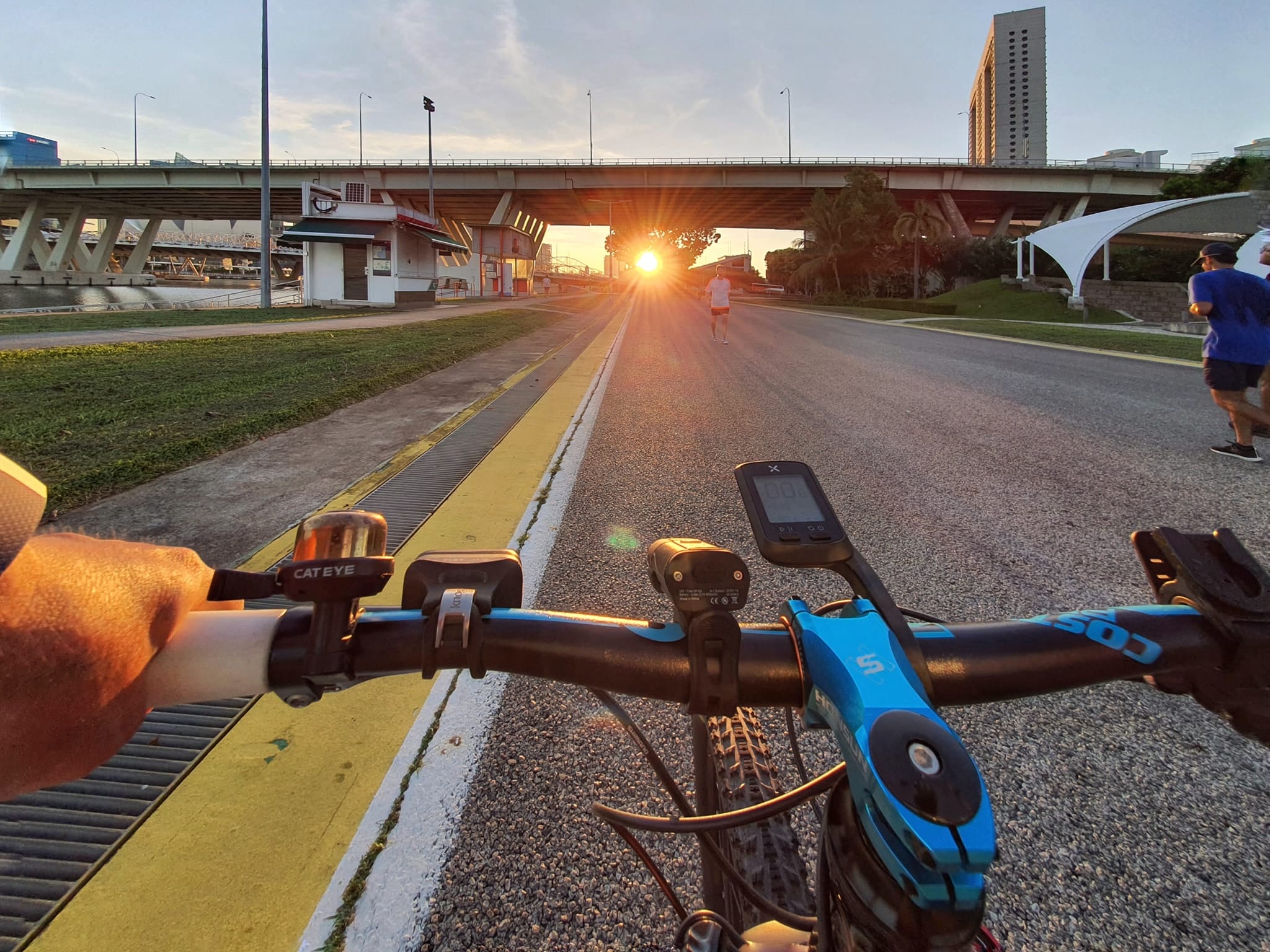 City from GBTB to East Coast Park
Head to the MBS floating platform from Gardens By The Bay during sunrise or sunset – it is one of the best places for stunning views of the city. The route also takes you to Changi Jurassic Mile, where you can pause for a break and take photos with life-sized dinosaurs. Great for families with kids!
–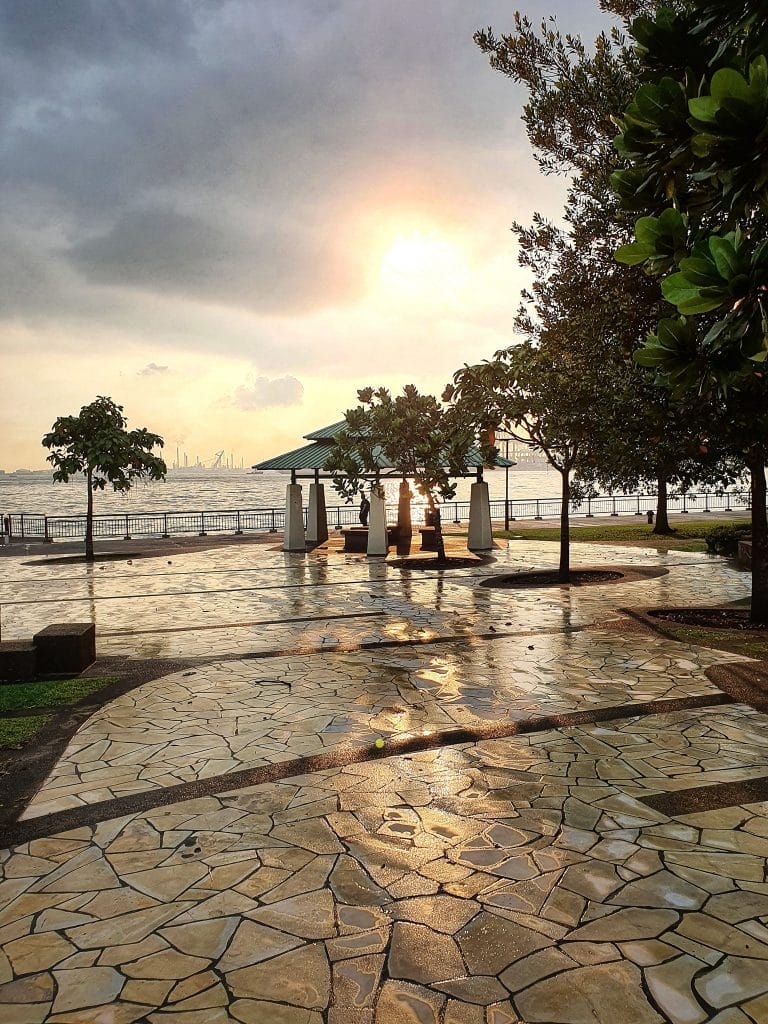 Cycling loop from Labrador Park to Sentosa and Fraser Hill.
A very nice cycling loop if you do it in the morning as you can view the beautiful sunrise in Singapore. Cyclists can start from Labrador Park and head all the way to Sentosa.
—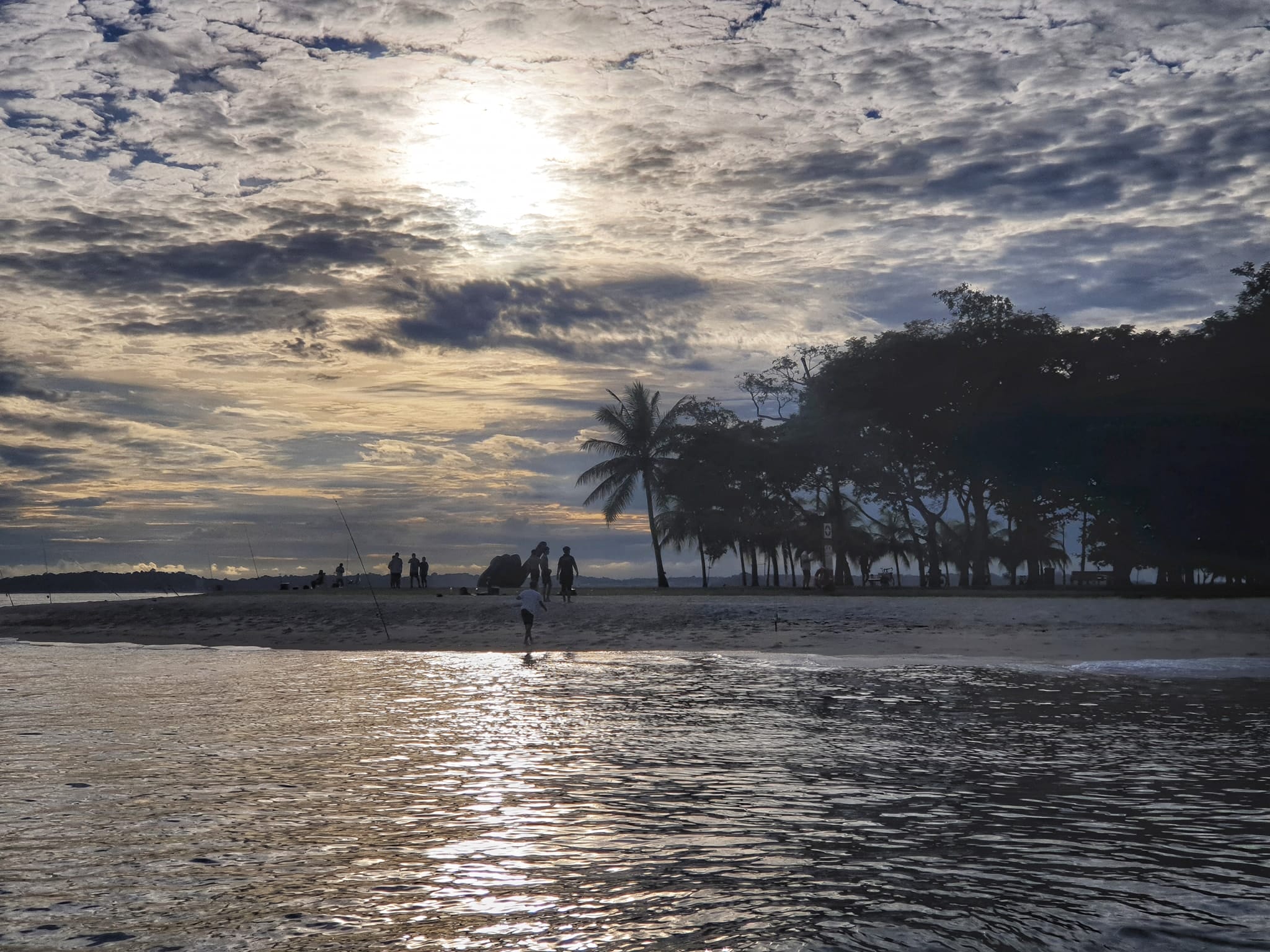 Pasir Ris – Changi – Pulau Ubin Loop.
A great route for those who are looking for an adventure in nature. At Pasir Ris Park, cyclists can enjoy beautiful sunrise or sunset along the Pasir Ris beach and there is a stretch that passes through a mangrove forest (have to push your bike if you are exploring the mangrove forest). Cyclists can continue cycling to Changi Village and take the ferry to Pulau Ubin. It is a favorite for more MTB cyclists as it has challenging off-road routes. The Chek Jawa and Mamam Campsite at Pulau Ubin is an especially great place to chill and do some self-reflection with its serene surroundings.
Once you're done with this story about Singapore's scenic cycling routes according to Takwai of SG PCN Cyclists, click here to catch up with our June/July 2021 issue. 
The post Singapore's Scenic Cycling Routes According to Takwai of SG PCN Cyclists appeared first on Men's Folio.