June is right around the corner (if you can believe it!) There are many upcoming FUN activities for the whole family. Have an event to add? Just email us at kidsinthecapital@gmail.com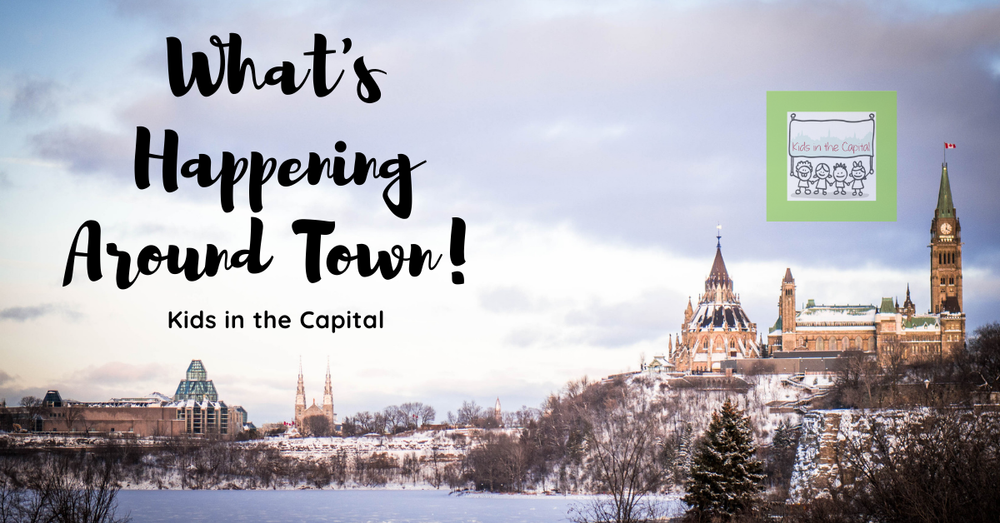 Italian Week
Italian Week Ottawa is taking place June 9th to 19th. There are a lot of fantastic activities taking place, including:
Italian Puzzle Quiz (scavenger hunt through Little Italy)
Outdoor screening of the 2019 film Pinocchio

Online bedtime story readings of "Strega Nona Takes a Vacation" and "Strega Nona's Harvest"

Amusement rides

Soccer tournament

Ferrari and Italian car show

And so much more!
The Buzzing Carnival
On June 4-5th, 2022, KingDom Theatre is hosting a huge event that will showcase the immense talent of Ottawa children!
https://www.kingdomtheatre.ca/buzzingcarnival
Children's creative groups from Ottawa, Toronto, and Montreal will participate in the Buzzing Parade that will walk through the scenic Andrew Haydon Park, 200+ young artists will present in the Buzzing Concert on the welcoming outdoor stage, perform shows on the theatre stage at Nepean Creative Arts Centre, exhibit works of visual art, run arts workshops and make arts installation, and celebrate together at a breathtaking outdoor dance party!
Most of the activities at the carnival will be free. Buzzing Carnival is supported by the City of Ottawa Equity and Inclusion in the Arts Fund 2020 and many dedicated volunteers of KingDom Theatre who believe that children deserve a beautiful celebration and a place to share their art after two tough years of the pandemic.
Bike Days
Weekend Bikedays are back! Enjoy cycling on our parkways without any car traffic.
Saturdays and Sundays, from 8am to 4pm
Bank of Canada
After a long closure due to the pandemic, the Bank of Canada has reopened! Located on Bank St. this Museum provides an entertaining and educational perspective on the role the Bank of Canada plays—and the important part Canadians play—in keeping our economy healthy.
Open Thursday through Friday, and it's FREE!
https://www.bankofcanadamuseum.ca/
Freedom of the City Parade
Not to be confused with the Freedom Convoy, this 150th anniversary event for the Governor General's Foot Guards regiment marches from Cartier Square Drill Hall to Ottawa City Hall's Heritage Building on Elgin Street to conduct the Freedom of the City ceremony with the Mayor of Ottawa. The Foot Guards will be in full ceremonial dress including scarlet jackets and bear-skin hats. The parade will include two guard contingents, a colour party, and the regimental band.
June 4th, 2022: https://ottawatourism.ca/en/see-and-do/freedom-city-parade-governor-general-s-foot-guards
The Ottawa Fringe Festival
June 16th - 26th, and always a favourite for adults and children alike.