This year marks the 90th anniversary of Gyllene Uttern. Strategically located on the hills south of Gränna, the historic hotel and its renowned restaurant offer stunning views over Lake Vättern and the island Visingsö.
In the 1930s, the road between Stockholm and Helsingborg was getting busy and many travellers took the opportunity to take a break nearby on the family Gyllensvaan's properties, which happened to have breath-taking views of Lake Vättern. Cavalry captain Rolf Gyllensvaan saw the potential and made plans for a gas station and a kiosk, but soon realised that travellers also needed a restaurant, café and accommodation. Sweden's first motel Gyllene Uttern was inaugurated on Midsummer's Eve in 1933.
Soon after, Gyllene Uttern expanded and the main building took inspiration from the castle ruins on Visingsö, Bahehus on Grännaberget and the family's own castle Västanå a few kilometres away. A lot of effort was put into the interior, which took on the character of a baroque castle. Whilst the ceilings were covered with paintings by Johan Wiberg, the walls featured hand-painted copies of works by baroque masters and the rooms were equipped with stylish furniture.
Over the years, new owners continued to build on the long-standing heritage, and the castle is still magnificent and the views just as breath-taking. Gyllene Uttern has even been nominated as Castle Hotel of the Year 2023. "This is a historic hotel with great food and fabulous views," says Caroline Ekberg, hotel manager. "It's the optimal destination for recovery and harmony, with the shining, glimmering lake in the distance, and singing birds all around."
Nowadays, Gyllene Uttern is a part of the Jula Hotell, established in 2019 with four prominent hotels under its umbrella, all with heaps of character and interesting heritage. Apart from Gyllene Uttern, Jula Hotell also owns Gysinge Herrgård, a historic mansion dating back to the 17th century outside Sandviken, the elegant Skara Stadshotell from the 19th century, and Skara Konsthotell, a unique art hotel with works from some of Sweden's most famous artists.
Much more than just a hotel
Gyllene Uttern has 51 beautiful rooms, in the main building and its two wings, and five newly renovated cottages for up to four guests in each. "The goal is for our guests to relax and be in the present, spend time together and play games, or just enjoy the peace and quiet," says Ekberg. "To encourage relaxation, instead of Wi-Fi in the cottages, we have binoculars and boardgames." Dogs are welcome too, in several hotel rooms as well as on the terrace, in the lobby and in the café, and there is even a separate dining room where they can join for meals. And unsurprisingly, four-legged friends love the lush surroundings.
The peaceful and inspiring setting is great for creativity and thinking outside the box, making Gyllene Uttern ideal for conferences and corporate events. The intimate atmosphere and personal experience make this a popular venue for wedding parties as well, and couples book years in advance. The wedding service usually takes place in the nearby church, with drinks and mingling, dinner and the overnight stay at Gyllene Uttern.
The restaurant serves a classic Swedish menu, with high-quality local and seasonal ingredients and everything is lactose free. Meanwhile, the café specialises in irresistible home-baked treats. "Our philosophy is that the food we serve should match the surroundings and the amazing views over Lake Vättern," says Ekberg. "A favourite amongst guests is 'isterband', a coarsely ground, lightly smoked sausage, served with stewed potatoes and beetroot. It's a Swedish classic, so tasty!"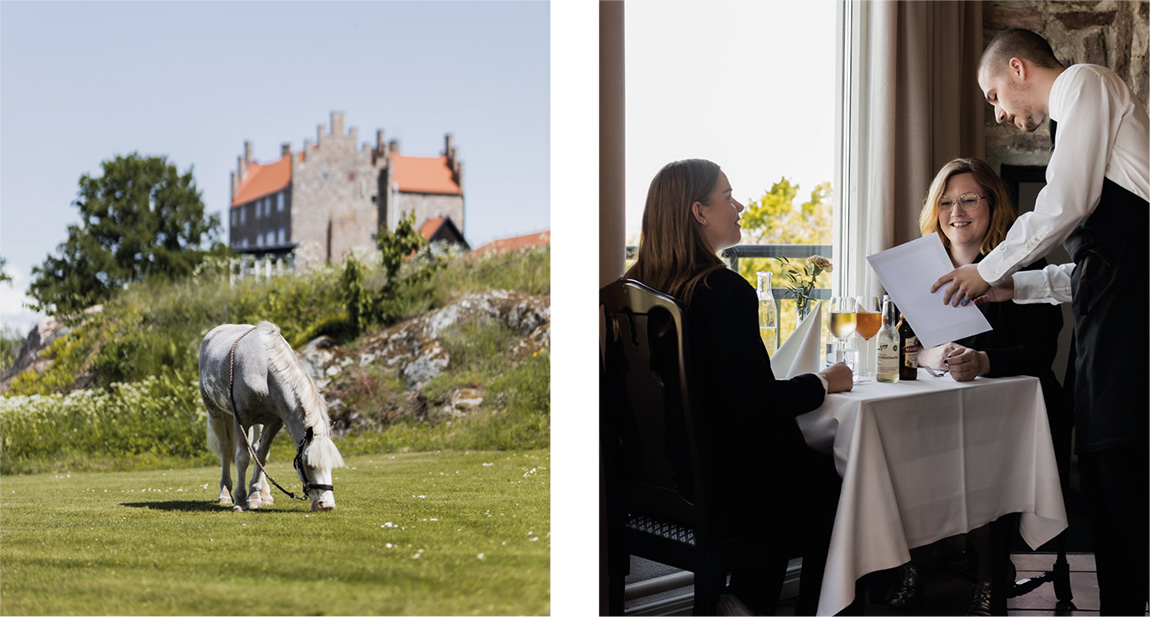 Gränna, the capitol of rock candy
The area is beautiful all year round, with plenty to see and do including Gränna with its cobbled streets and charming houses. Anyone with a sweet tooth is in luck as this is also the capital of rock candy. It all started when Amalia Eriksson was given permission by the town to make rock candy in 1859. The original version was red and white with peppermint flavour, but nowadays it comes in many sizes, flavours and colours. There are several makers in Gränna, who also offer demonstrations of the craft and allow visitors to make their own rock candy too.
The world's largest recreational bike ride, Vätternrundan, takes place around Lake Vättern and passes right outside the hotel, so there are great cycling and mountain biking opportunities around, and the island Visingsö is a short ferry ride away. According to legend, the giant Vist threw a tuft of grass into Lake Vättern so that his wife would have something to step onto, and thereby created the island. On Visingsö, visitors can explore by foot, horse and carriage, or bike, and discover the castle ruin and historical remains, art and beautiful nature.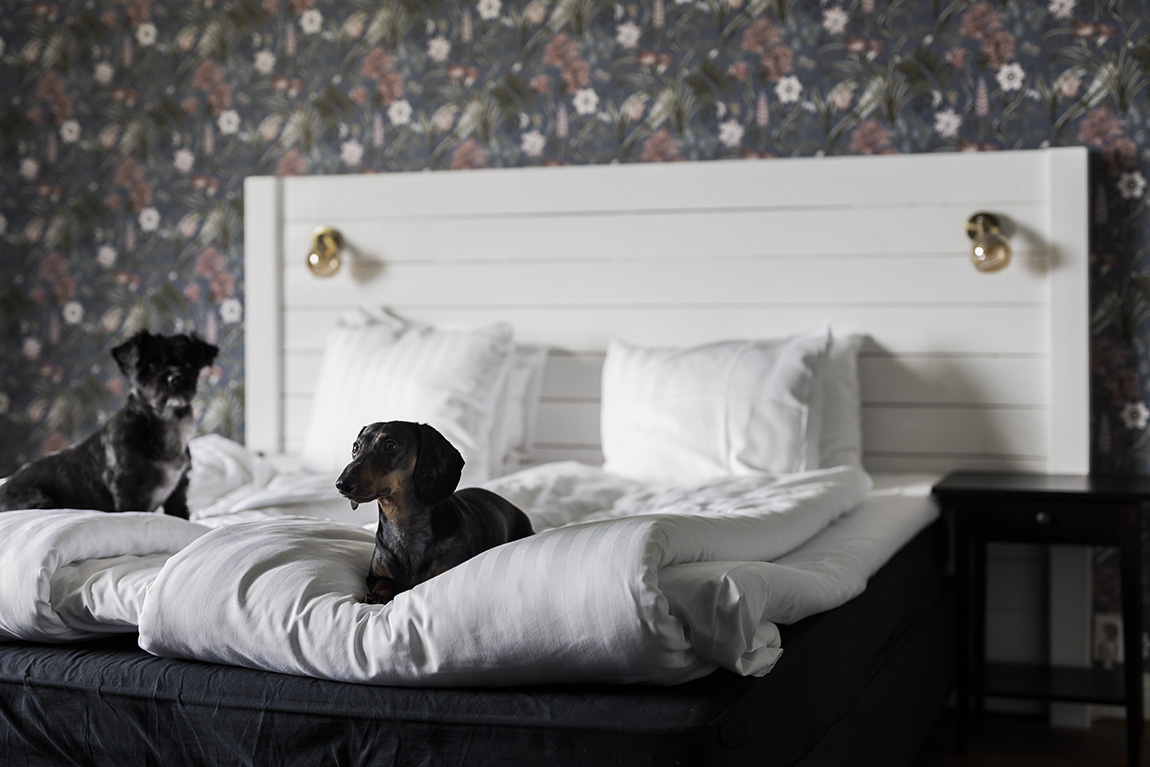 The post Gyllene Uttern: Magnificent views at Sweden's oldest motel appeared first on Scan Magazine.