Looking for some perfect Mother's Day gifts for the outdoorsy mom in your life? Whether she loves to hike, camp, or just spend time outside enjoying nature, we've rounded up some amazing gifts to help make her outdoor pursuits even more enjoyable and comfortable. From must-have gear to indulgent accessories, you'll find something in here to spark joy in any natural-born explorer. Give the gift of inspiring the mom's on your list to get out into the great outdoors this Mother's Day.
This post contains affiliate links. Outdoors.com may earn a commission when you make a purchase through these links. Thank you for your support.
---

For Moms Who Run

A comfortable, lightweight pair of running shoes are hard to come by. Adidas Ultraboosts are "a constant re-buy" as reviewers say. And, they're machine washable.
Made from a combination of merino wool and nylon, these moisture-wicking socks will protect mom's feet on even her toughest runs. These socks may be for running but they're also great for climbing.
Providing comfort and coverage, this hat will make an excellent gift to keep mom protected from the hot sun in the warmer months. With UPF 40 protection and COOLmatic technology to keep her cool during her runs.
A good smartwatch that does more than track pace and heart rate and the Garmin Forerunner is a great option. This GPS Running watch will make an amazing addition to your running gear.
Whether you're going far on the trail or getting in a morning jog near home, the New Balance Fresh Foam X More Trail v3 is more than capable of performing on multiple surfaces. Grab a pair, and let them help the moms in your life push a little farther, move a little bit faster, or take those hills that are a little bit steeper.
Read our review here.
---

For Outdoorsy Moms Who Appreciate Luxury
If mom likes to camp, but is looking for an upgrade, this bell tent offers design, durability, practicality – and a bit of outdoor luxury. The tent's upper cover protects from the elements and regulates temperature inside the tent, provides breathability and keeps the tent dry during wet conditions. Roll in a queen size bed and a luxe duvet, and make sure you bring breakfast in bed.
This durable steel frame and a recliner-style seat will make your favorite mom comfortable around the fire with her camping partner of choice.
A lightweight carbon fiber electric bike with an integrated lighting system and more will have Mom rolling for miles, with smiles. 
An amazing cooler, whether you're hiking or heading out to the dock.  The Roadie can hold up to 54 pounds of ice or 76 cans, and it's wine bottle friendly.
If ever there was a life-changing backyard luxury that also happens to be portable, it is, without a doubt, the SweatTent. This brand-new collapsible sauna is exactly what it sounds like: a tent that is also a sauna, which you can put in your backyard or set up at your campsite and make all of your friends very, very jealous, and very, very interested in hanging out with you all the time.
Read our review here.
Save $100 with code "outdoorsdotcom"
With high quality, 100% virgin wool sourced from the USA, this blanket isn't cheap but will keep Mom warm even when its damp and wet. And a comfortable Mom? Priceless.
Here's a lightweight and compact camping cot that offers maximum surface tension for a restful slumber. Constructed with proprietary aluminum alloy legs and frame, the cot is capable of holding up to 320 pounds. The cot cover and zippered carrying case are made from 600-weave rip-stop polyester, making it both durable and portable. Setup is quick and easy with a single internal bungee cord that self-assembles the poles. The cot has a height of 6.5 inches, or 15 inches with leg extenders (sold separately). It suspends sleepers 6.5 inches from the ground.
for Moms Who Get Off-Grid or Off-Road 
Whether mom lives that vanlife or runs an off-grid home, the Jackery SolarSaga 100W Solar Panels can keep her powered up with 100% green energy.The power station can be fully charged within 6 hours with the solar panels (sold separately) or 5.5 hours via an AC wall outlet. It is ideal for camping and family emergency storage, and features an ergonomic handle for easy grip and setup in just 60 seconds.
If your Mom loves getting her truck muddy then she may enjoy something from RealTruck's recently dropped line of hats, hoodies and shirts. 
This stove is the perfect addition for a mom who loves to cook outdoors. Add it as a cooking solution for your RV or off-grid cabin. Its efficient design means that all you need to cook a full meal is just a handful of sticks or pinecones. It boasts a fully insulated vertical combustion chamber that forces gasses to mix with flames, leading to decreased smoke and increased fuel efficiency. The well-reviewed stove is built from the strongest materials, with a large six-pronged cast iron stove top and heat resistant handles, and includes a weather resistant canvas storage bag.
---

For Moms Who Cycle
This one is for the mom on the go who prefers to sit in an upright position as they ride. At stops, riders can place both feet on the ground due to the aft positioning, creating a low center of gravity and full leg extension for increased comfort. An ergonomic saddle with elastomer bumpers also helps to provide a comfortable, shock-absorbent ride.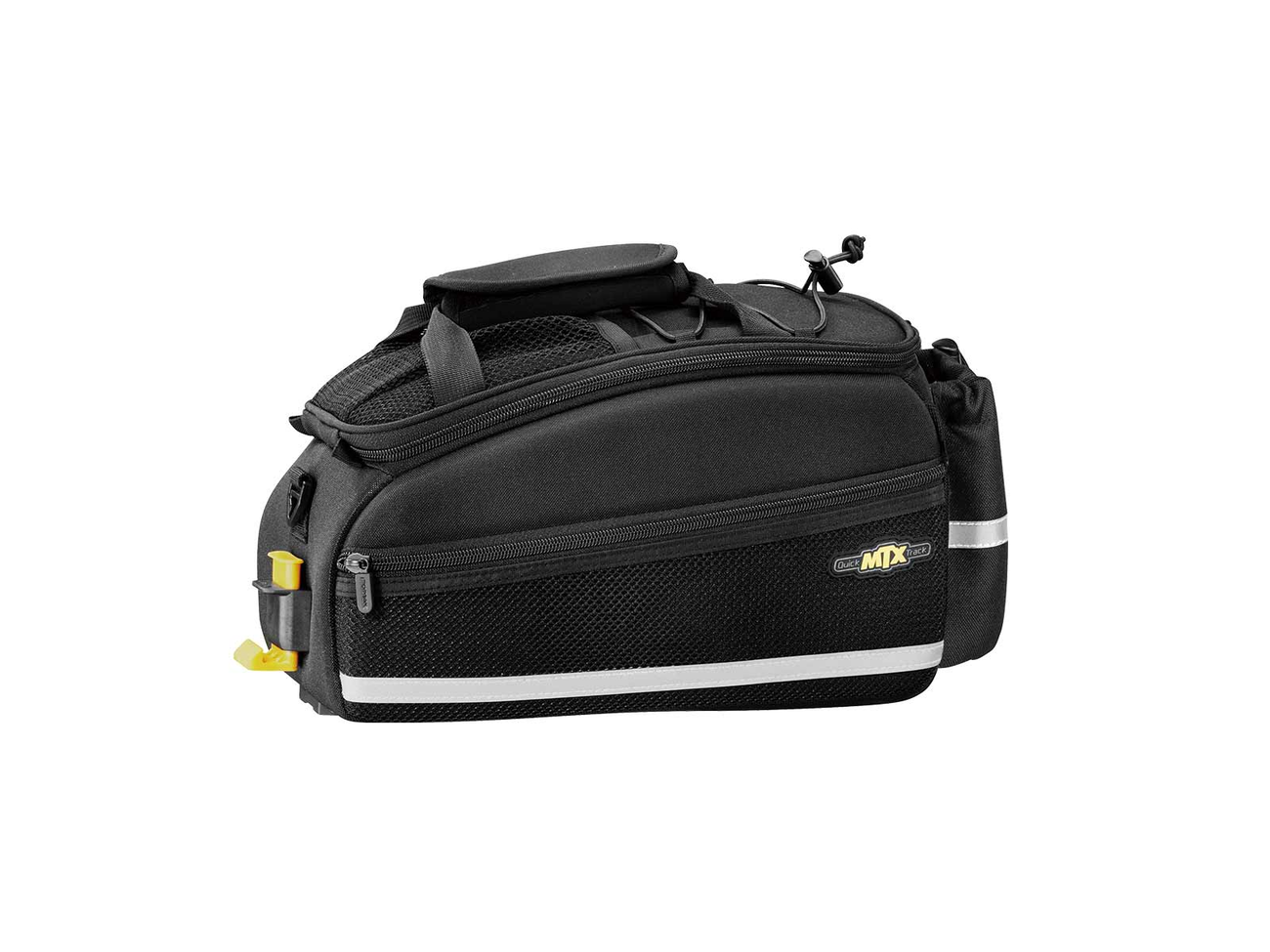 If mom loves to bike but doesn't want to carry gear on her back, get her a trunk bag. With three compartments with multiple panels to separate your gear and a space to hold your water bottle to stay hydrated. Water repellant so mom can ride in the rain, if she wants.
If mom loves her bike, but ends her day with hand or wrist pain, ease her discomfort with new handle grips. Made by German designers with ergonomic scientists, these handle grips will allow mom to keep her hands and wrists in the most "ergonomically ideal" position. 
After years of ware and tear, mom's bike tires probably need a refresh. Get her a new set of tires from the Pro's Closet. The Specialized Slaughter Grid Trail tires are designed for heavy pedaling on hard trails. When you're on hard packed trails, you need a lightweight tire for the best results. 
---

For New Moms Who Hike
Take on any terrain with these Editor's Choice award winning trekking poles. If mom is getting back into the hiking game, give her a little extra support. Easily adjustable to fit mom and keep her on track all day. With padded wrist straps to ensure comfort these trekking poles will enhance the hiking experience.
Keep mom hydrated with a hydration pack big enough to hold gear for an individual hike, or be put into a bigger backpack for longer hikes. Made from a breathable mesh, you'll stay cool and comfortable with this on your back.
The Pendleton Knit Baby Blanket is the perfect accessory to keep your favorite mom's new little one cozy during cooler spring and early summer day hikes. Crafted from soft and comfortable cotton fabric, this blanket is sourced from materials in the USA.
A pair of binoculars will help mom be able to see everything up close. Whether she's out on the water whale watching, or in the woods looking for the birds, she'll be able to get a close look, no matter what she's looking for.
---

For MomS Who Loves To Travel
Give mom a gift that keeps on giving by getting her a sturdy backpack that can be used for all her traveling needs.  Pack for your needs and even have space for your camera gear to take photos of all of your stunning adventures.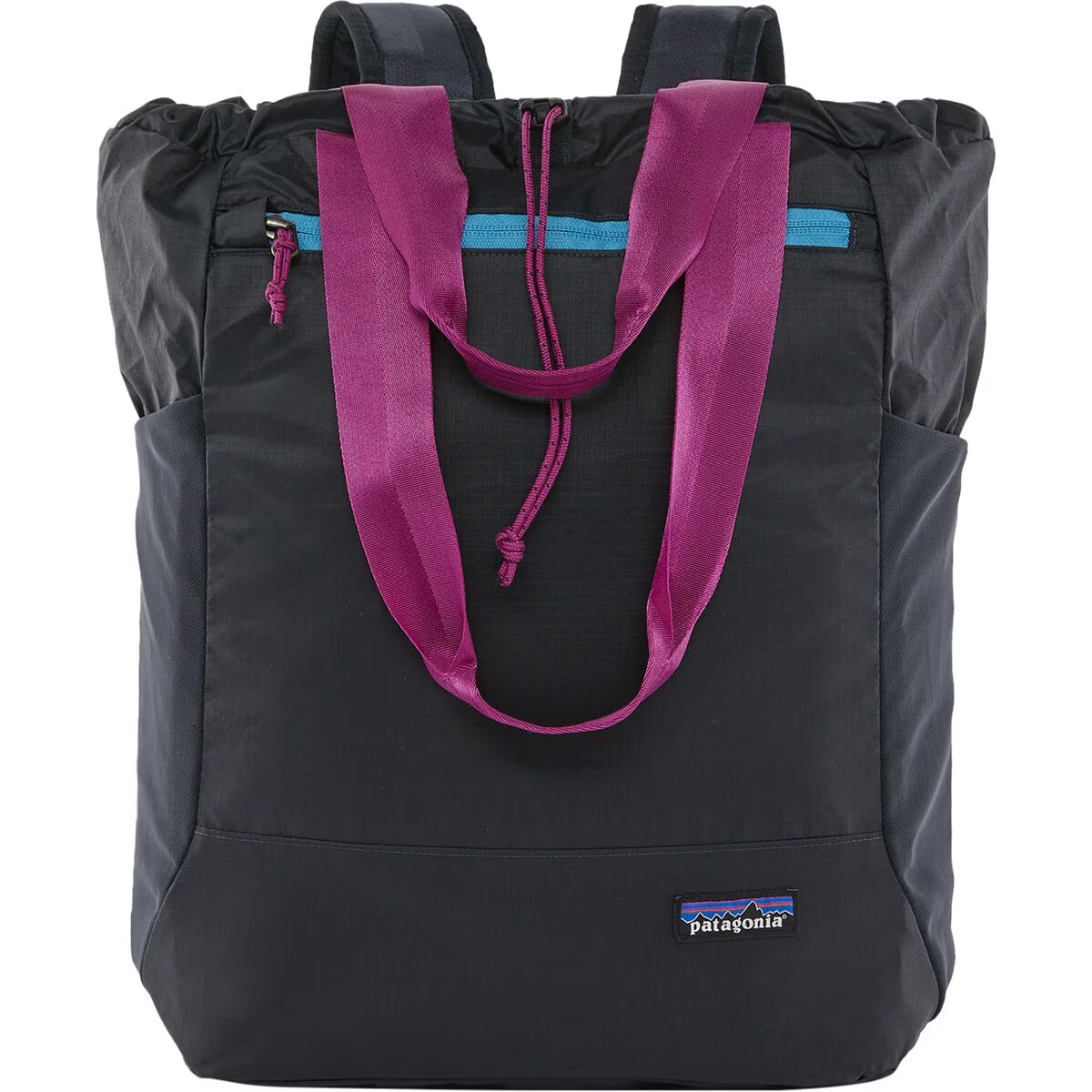 Give Mom some peace of mind knowing that her items will be protected from water damage with the durable and water-repellent ripstop fabric on this tote. When embarking on longer trips, she can easily pack this tote into its own pocket and store it in her luggage to ensure that this go-to bag is always within reach.
Moms always seem to have everything they- and you- need. Get her a compact but spacious wallet that was made with travelers in mind. Made to fit into small pockets and from ripstop nylon and an ID window, you'll be set for the airport and anywhere else you may be going.
Get mom a 100% cotton canvas bag that will make an excellent personal item for her to take on vacation with her. With leather handles and a laptop pocket, this bag can be taken to the grocery store, to work, or on her next big getaway. 
---

For Moms Who Do It All
This monthly subscription box is great for the outdoor generalist. Each month, your favorite Mom will receive a box of outdoor goodies that vary from things you might never think to buy, to things you can't get enough of.  
With 19 useful tools for the trails and the campsite, this is an excellent addition to your gear. And taking up a mere 4.5 inches, it will easily fit into your bag wherever you may be going. With a ferro-rod, serrated blade, pliers, an emergency whistle, and so many more tools, you'll be ready for anything on your next adventure. 
Waterproof and breathable, this versatile jacket has detachable inner layer for optional insulation on the trail, commuting to the office or running errands in all kinds of weather.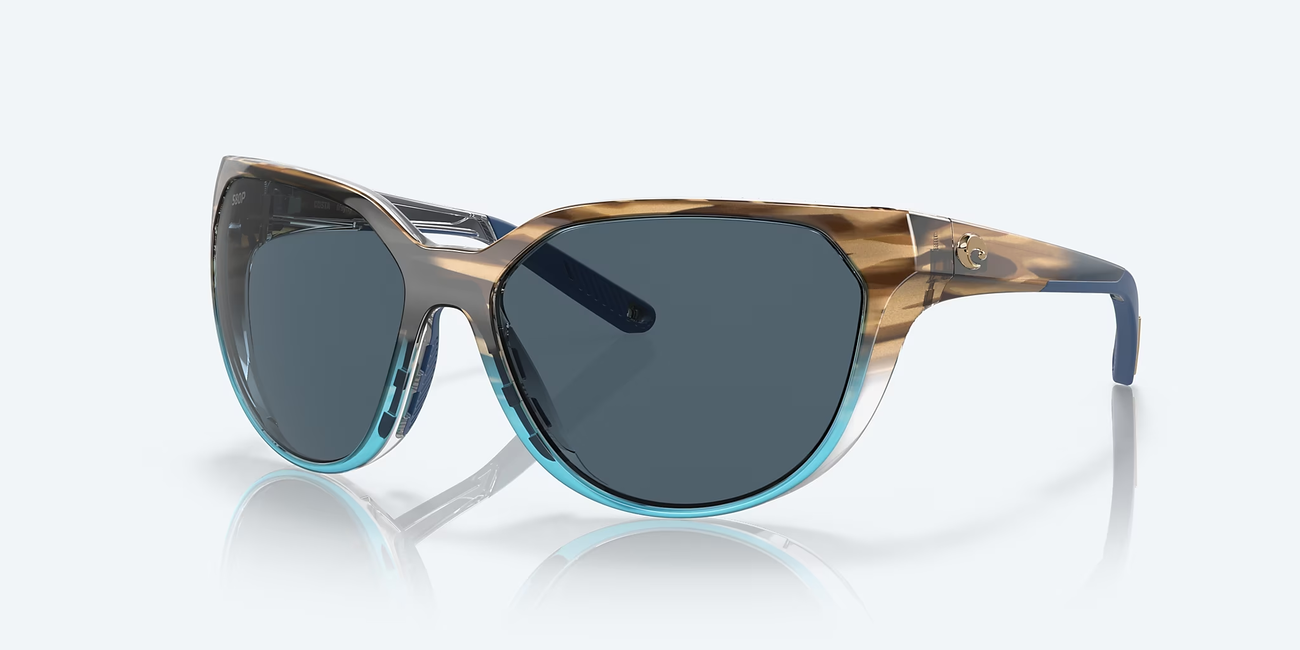 Keep Mom looking fly, and her eyes protected from the sun's UV rays with these scratch-resistant, medium lens front, polarized sunnies. Also, Costa ships green on orders over $50, so you can feel good about the carbon footprint on your purchase. 
---

General Gifts Under $100
If mom is in need of a new tumbler for her coffee or tea, make sure to check out YETI's amazing line of products. Get high quality insulation and stainless steel to ensure there's no rust and it's dishwasher safe so no one has to do anymore work.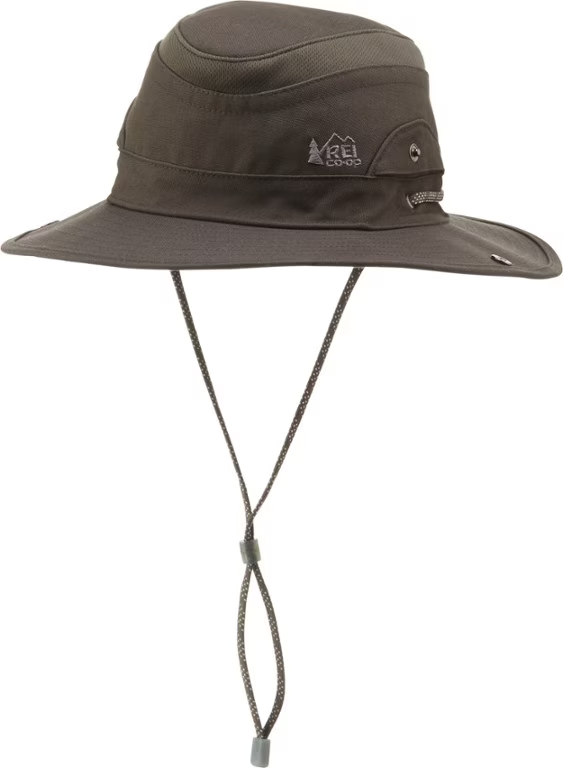 If mom is a warm-weather adventurer, you'll want to keep her protected this summer with a hat that will shield her face and neck from the harsh sun. With UPF 50+ protection and mesh to keep her head cool, this will make an excellent gift for mom.
Though moms are usually incredibly prepared for any situation, the last thing we want is for her to run out of water. Keep her prepared and protected by adding a LifeStraw to her gear. The LifeStraw will protect mom from 99.9999% of waterborne bacteria when she's out on the trails.
As the weather warms up, mom will definitely want to take a relaxing float in the pool or on the lake. With a built in backrest and two cup holders, comfort and relaxation await throughout the summer.
If the power goes out or in an emergency weather situation, it's good to keep mom connected. This $20 hand cranked radio isn't a flashy gift, but it delivers high on the price-to-peace-of-mind ratio. 
With scents such as Night in the Woods, Pacific Northwest and Open Trail, these are candles for folks who love the outdoors. If that's the mom on your list, treat her to a scent to evoke her favorite outdoor places. 
Topo's Mini Shoulder Bag is a fun, useful side bag that is built from 100% recycled materials and ships in several fun color combos. The has a removable shoulder strap lets mom wear this handy bag as a crossover, hip pack or over the shoulder. 
Your favorite mom deserves more than a gnarled tree stump to sit on. This one is lightweight and compact and available in floral, plaid, mountain pattern and a few solid colors.
An insulated mug is always an excellent choice for anyone who may be in need of a new travel cup. The lid is spill proof making it great for the campsite, or the car! Keep your drinks at the temperature of your choosing with a new mug. Handwash only.
How about giving your favorite mom her new favorite water bottle, tee or hoodie from your favorite outdoor site? Feel extra good knowing that a portion of all sales goes towards The World Land Trust which has funded the planting of 1,631,233 trees and the protection of over 11,617 species around the world. 
Of course, the best gift you can give that special mom in your life is the gift of being present. If you're also looking for a gift, we hope there was something on this list that can help you show your appreciation for an outdoors-loving mom, and inspire her to enjoy the great outdoors any time of the year.  
---
The post Gift Guide: The Best Mother's Day Gifts For Moms Who Love The Outdoors appeared first on Outdoors with Bear Grylls.