I am a brand ambassador with The Container Store and this blog was written in partnership with them.
As many of you may remember from sneak peeks of my garage over the years, Jon and I had Elfa installed in our garage when we first moved in. The set up worked great for us for a number of years but life happened, things changed in our daily lives, our storage needs evolved and we needed a tweak to the organizational system in the garage. This month I partnered with The Container Store to use their new Virtual In-Home Design service to give our garage a little makeover (or glow up if you will).
I worked with a designer from the Virtual In-Home Design service team and the whole process was so easy! I loved that I was able to work the designer on the space from the comfort of my home - a true plus the days of COVID. The first step in the Virtual In-Home Design process was measuring the space. The Container Store provides a helpful PDF of how to measure your space here. From there I set up a video call with my designer to talk through our setup. The designer worked up our new garage layout in real time so I was able to give feedback and notes live just as if we were meeting in person. See more about the complete Virtual In-Home Design service process here.
One of the most amazing features of the Elfa systems is that unlike other built in solutions, you can easily add, remove and adjust drawers, shelves and other features as your needs change. This meant that my designer and I didn't have to start from scratch in our garage but could tweak and build on what we already had in place. These are the changes we made to our space to increase functionality and allow our garage to work for our family right now:
I linked up EVERYTHING that we used in our garage both the makeover and the original space below. The Container Store has a great selection of products to complete your Elfa space that the bins are just as important to finessing the organization as the built in themselves. It feels so good to have the garage all organized and I could not have done it so easily without The Container Store's new Virtual In-Home Design service. Schedule an appointment to start working on your garage, closet, pantry, you name it here.
Garage Makeover Products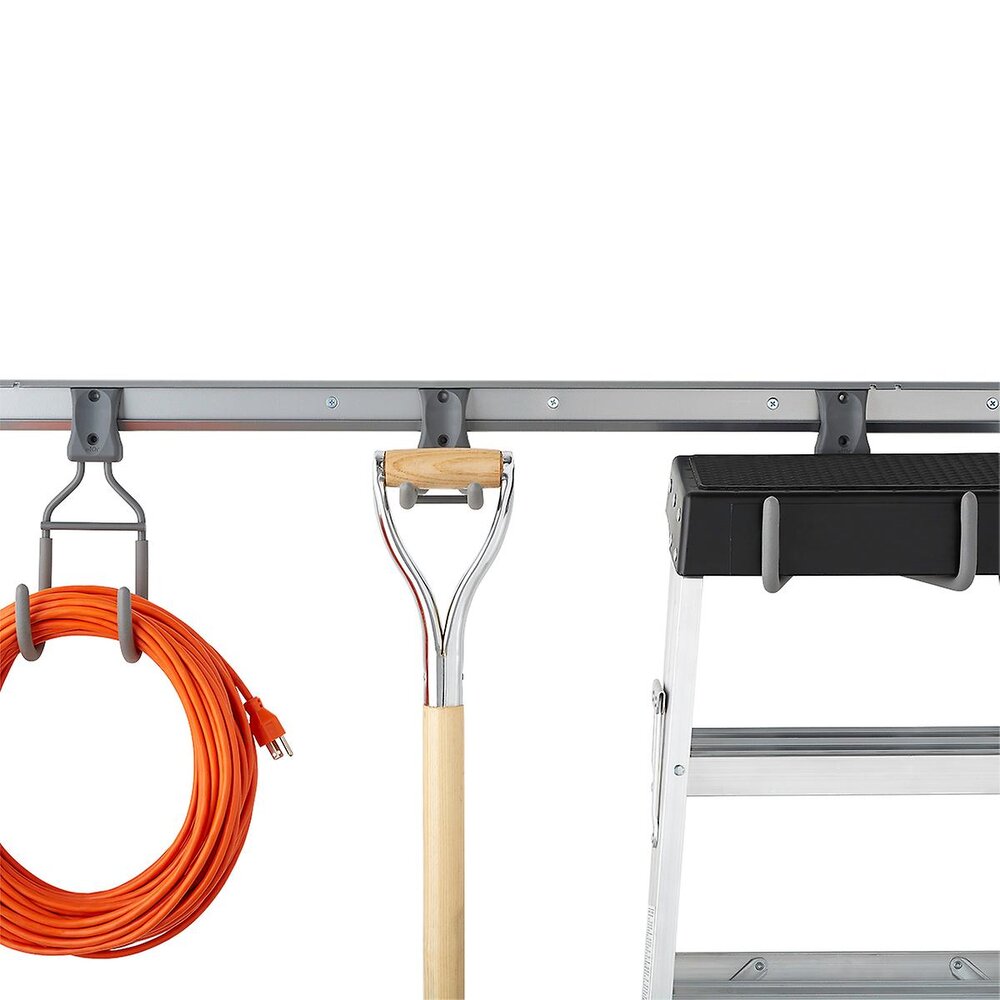 DISCLOSURE: This post may contain affiliate links, meaning when you click the links and make a purchase, we receive a commission.