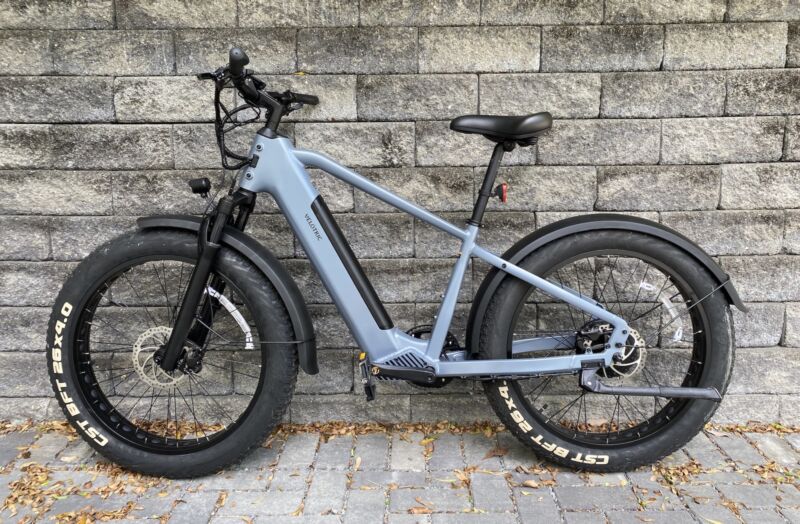 For many years, talking about fat-tire bikes meant you were referring to mountain bikes. But a more recent generation of bikes has dared to ask, "You call that fat?" These bikes, equipped with comically wide tires, promised to retain traction on just about any surface imaginable and to soften bumps without requiring a suspension.
Earlier this year, I had the chance to try out my first ultra-fat tire electric bike. Unfortunately, it was also my first mountain bike frame and the first folding frame I had tested. There were so many new things about the experience that it was tough to evaluate which aspects of the ride (good and bad) were due to the product and which were due to my unfamiliarity with the bike's features.
In an attempt to get a better perspective on things, I will be spending this spring riding a dedicated ultra-fat-tire e-bike, a dedicated folding e-bike, and a dedicated mountain e-bike. First up: the $1,500 Velotric Nomad 1, which falls in the ultra-fat tire category.