5
min read
Tina Singh, formerly known as Mombossof3 online, understands how to make her presence known in the parenting space. Seven years ago, she set out to create and share content related to motherhood, and there's been no looking back since. Singh has mastered the idea of evolving with the times and the needs of her audience while staying true to her number one role in life — mom!
As she navigated her personal and professional life through the lens of a parent, she came across a void that just wasn't being filled. So, in typical Singh style, this mom of three put her entrepreneurial hat on and got down to creating a solution for Sikh kids who struggled to find a helmet that fits over their turbans.
The problem was personal — all three of Singh's sons wear turbans and just couldn't find the right helmet for their safety — and so the solution had to be homegrown. Enter, the Bold Helmets.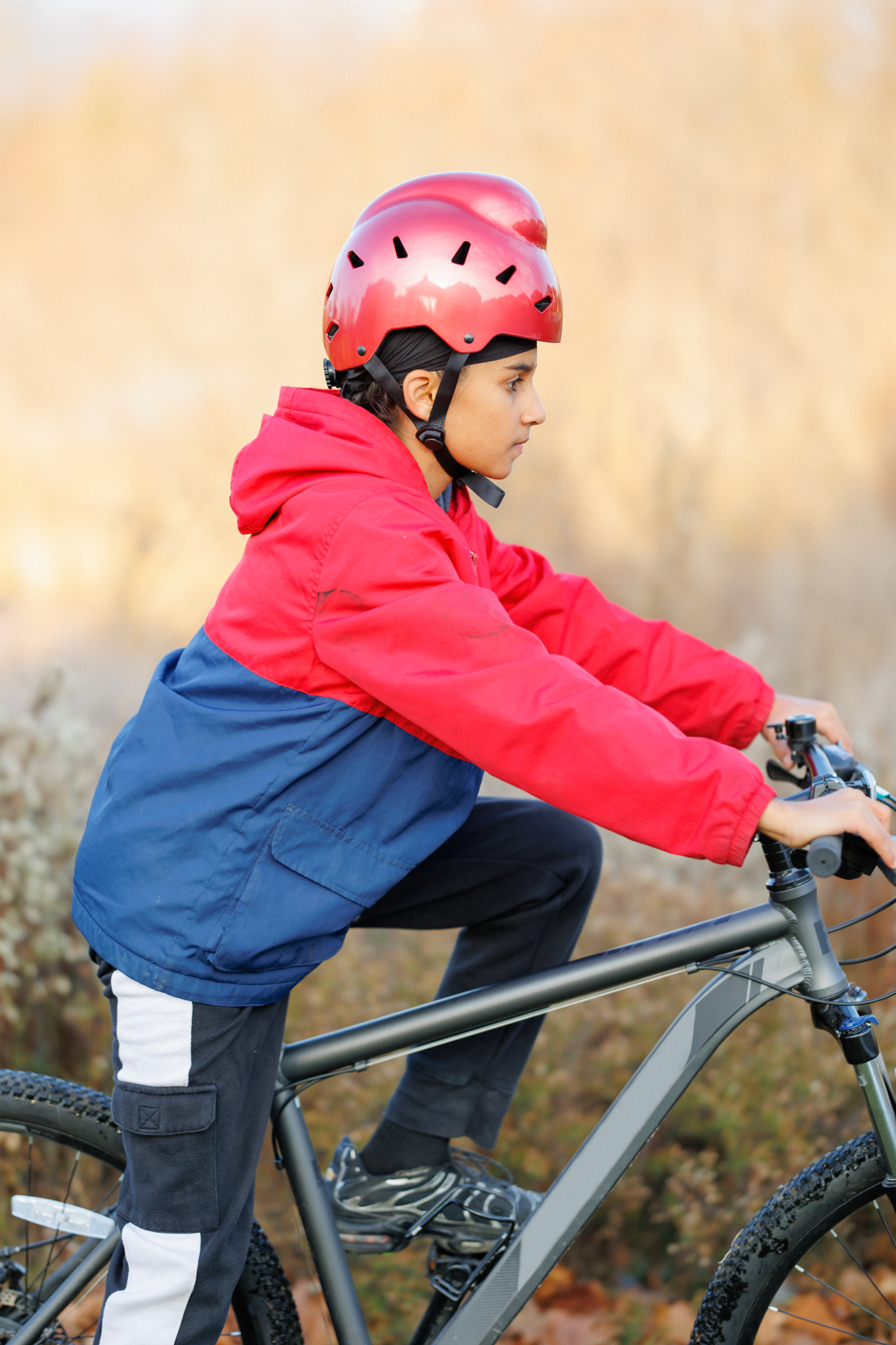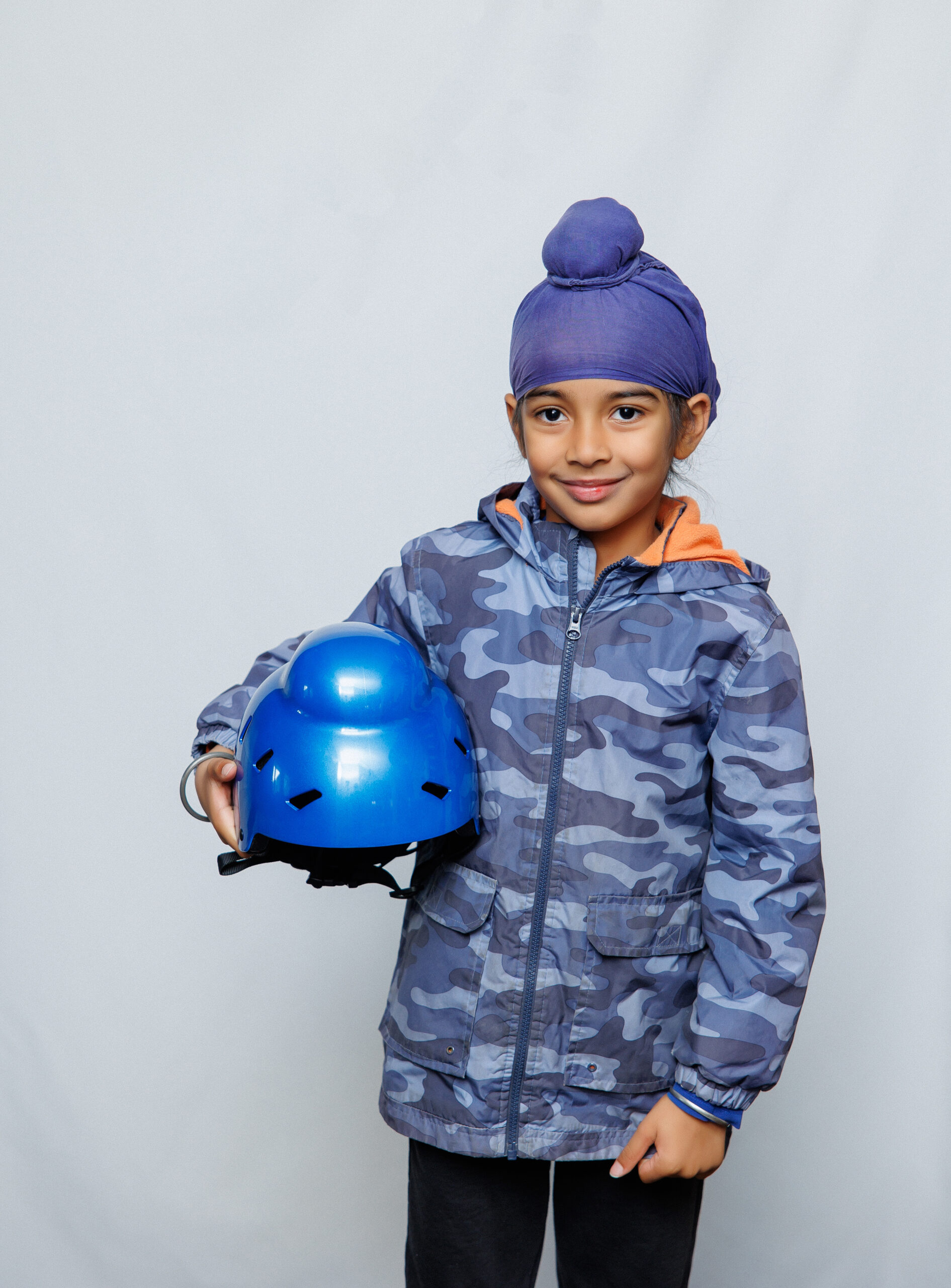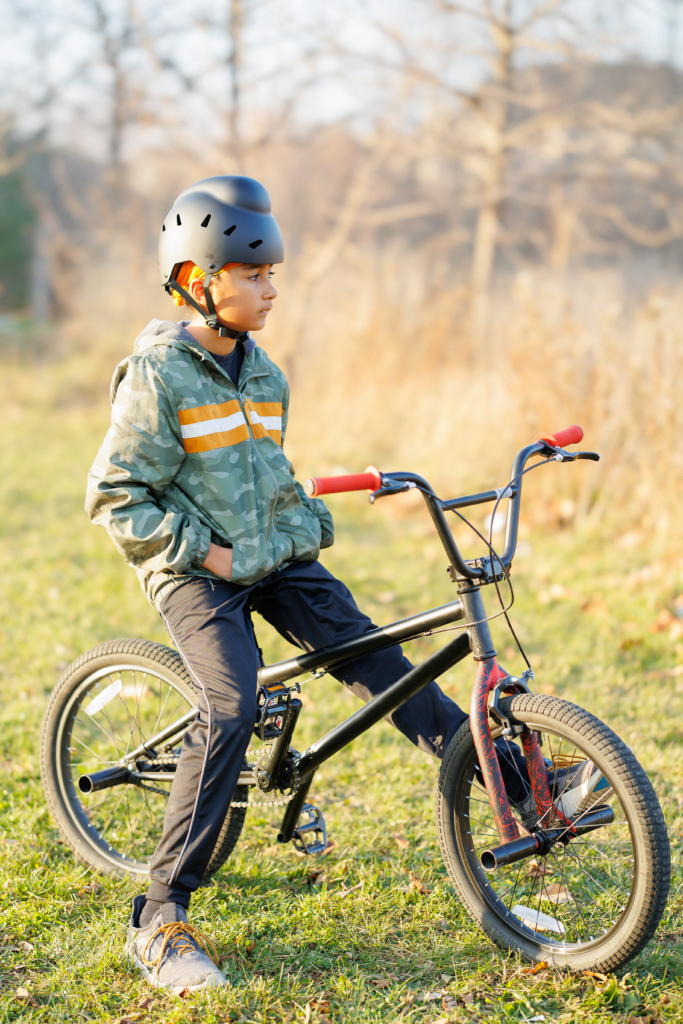 Singh gave Brown Girl Magazine an exclusive interview in which she talked about the Bold Helmets, the change in her journey since she's become a public figure, and what it was like to innovate her very first product!
Here's how it went:
Let's start from the beginning. How did this idea come to mind?
This idea has been in my head for many many years — over five years. I had issues with my kids and having helmets fit them after they turned age four or five.

I worked as an Occupational Therapist, in the head injury space, so I was always the one saying, 'Okay kids, you're gonna have to tie your hair in the back, do braids, or something in order to put on a helmet properly because I'm not gonna let you go down these bike ramps without a helmet!' That's just not okay for me.

So I talked to my husband and said, 'there's gotta be another way this works.' So we did all the things that parents in situations like these do — they hollow out the helmets, some people go as far as cutting holes at the top of the helmet — you do what works. But I had in my mind an idea of what I think the helmet should look like based on what a patka looks like, and what my kids look like. I then found an engineer to draw it out for me to bring [my idea] to a place where I can actually take it somewhere and say, 'Okay, how do I make this?'

But, yes, it started mainly with my kids and facing that struggle myself.
You mention that this idea had been brewing in your mind for over five years. How long did it take you to actually bring it to life?
To this point, it's been about two and a half to three years. I let it sit in my mind for a while. Winters come here in Canada and then we forget about it again until we have to go skiing, and then there's another problem, right?! I did let it lay dormant for a bit for sure, but once I made the commitment to do it, I made up my mind to see it all the way through.
You recently pivoted and changed the name of the product to the Bold Helmets. Can you talk me through how you came up with the new name?
Bold Helmets became the name because they're designed to be bold, to be different and who you are. I also think that the way the helmet is made, even though it's made with Sikh kids in mind, there are other applications to it. I do think that taking the Bold Helmets approach embodies its [the product's] uniqueness and really focuses on being bold and who you are.
And the Bold Helmet is multi-sport, correct?
This helmet is certified for bicycles, kick scooters, skateboards, and inline skating. It is not a ski helmet. So every helmet you use for a different sport has a different safety certification or testing that it has to go through. So, this helmet is called 'multi-sport' because it covers those four sports but I wouldn't take this helmet and use it for skiing. I'd have to make sure that this helmet, or a helmet like this, gets certified for various other standards for other sports.
Makes sense! I want to change the course of the conversation here a bit and talk more about how you pivoted from Mombossof3 to innovating your very first product. How was that experience?
So what I did throughout this journey was that I went from marketing myself as 'mombossof3' to 'Tina Singh' because I was sharing more of my life's journey as my kids were getting older and in an effort to respect my children's space as well, and letting them decide how much — or how little — they want to be involved with what I was doing online. And part of that was about the journey of what I was doing next, and the transition came naturally to me.

I think right now, truthfully, I'm struggling in the space where I kind of have a shift in audience and so my usual, everyday self that I share on social seems like it doesn't work. I feel like I need to find a new balance; I will always be true to who I am, and I will never present myself as something that I'm not. But, just finding a space for me to continue creating content while also taking on this new endeavor with Bold Helmets, is important right now.
Aside from this struggle of finding that new balance, what is that one challenge that really sticks out to you from this journey?
I think my biggest challenge being an entrepreneur is finding that balance between my responsibilities as a parent, which is my number one role in my life and there's no one that can take that role for me — my husband and I are the only parents — and passions outside of that.
Do you think it helped that you were creating a helmet for Sikh children so it allowed you to pursue your passion but also work with your kids in some capacity since they inspired the whole idea?
I never thought of it that way, but yes actually, it did! So all my entrepreneurial projects have involved my kids. Even now they were involved in picking the colors, all the sample tests we did they tried the helmets on! They're probably sick of it since they're constantly trying on helmets, but I get their opinion on them. Even as we pivoted with the name, we involved them and got their feedback on it also. So, they were involved in very large parts of this project.

And my husband is also a huge part of this project. He's been heavily involved in this process, too!
You have a huge online presence, and I know that you're probably not new to trolling and bullying that comes with being on social media. More recently, Bold Helmets was subject to a lot of backlashes. Is there something that you took away from this recent experience? Was it different this time around?
The extent to which things got was different this time around and that's not something I have faced in the past. But I have been in the online space for about seven years now, and I'm accustomed to it. I think what I learned this time around is that sometimes silence and reflection is the best thing you can do. Sometimes reflecting and not being defensive on feedback that you get — and this may be something that comes with age as well as experience — is best.

But, I'm happy with the pivots we made, the feedback we've gotten, and the way we're moving forward.
You mentioned that this isn't your first entrepreneurial venture. But each experience teaches you something different. What did you learn while working on Bold Helmets?
I learned to be okay with taking things slow. I've never been that person; I've always jumped the gun on lots of things. It's understanding that it's ok to slow down and recognize that things have to just run their course.
And while the interview wraps up there, there is more to come with Singh on her journey! Catch Lifestyle Editor Sandeep on Instagram LIVE this Saturday, January 28, at 10 AM ET, as she has a more in-depth conversation with Singh on Bold Helmets and more!
In the meantime, Bold Helmets are available for pre-order now, and as a small token of appreciation, Canadian pre-orders will get $10 off their purchase until the end of January 2023!
The post Bold Helmets: Tina Singh's Innovation is a Multi-Sport Solution appeared first on Brown Girl Magazine.