Last year, it became clear to me that I needed help! I love my job, but my office never closes (thanks, social media

!), and it takes a lot of time and energy to research, shoot

, produce content

, prepare for speaking engagements, communicate with brands, and engage with followers! It became clear that if I didnt get help, I would run out of things to write about because I wasnt actually living my life very well! So I prayed, talked things through with my accountant (Bob!

), and put together a job description. I trusted the Lord to provide the right person, but I had no idea who that person would be in terms of age or experience!
Im here to tell you that the Lord hit a home run! (But, of course! Why did I ever doubt?) One of my Instagram followers saw the Instastory, where I talked about what I was looking for and where I posted a link to the job description. She knew her daughter would be ideal. And she was right! Natalie is poised, gifted, and smart, and shes a can-do person! I am beyond grateful for the way shes come alongside me and jumped in with both feet. She is a constant source of blessing and encouragement for me, and I decided it was high time that you meet her!
Meet My Assistant, Natalie!
Hello everyone! Im Natalie Pyle, an eclectic and ever-changing 23-year-old. I grew up alongside two brothers and a farm full of animals in the small town of Blue Ridge, Texas. My favorite things include nature, traveling, classic-rock, physical fitness challenges, laughing and connecting with interesting people.

Im a proud graduate of The McCombs School of Business at The University of Texas at Austin. I am currently studying full-time for my second bachelors degree (this time in nursing) while working part-time as an assistant to the creative force behind everything that is Empty Nest Blessed! Outside of work and school, you might find me playing the piano, walking, reading, riding a horse or dirt-bike, shooting, or swimming. I spend my weekends traveling, relaxing on our family ranch, or making memories with some of the best friends a girl could ask for.
I also love baking and photography. What started as a casual hobby for weekends while I was a student in high school, continued through college, and has now grown into the most fun little side business. Being in the kitchen and expressing creativity through the art of baking is one of my favorite pastimes. I love creating artistic desserts and having the opportunity to design and display my work through party and event catering. My favorite things to bake are Pumpkin Pie, New Orleans Chocolate Bourbon Pecan Pie, and Cake Balls.
Throughout the last decade, my passion for photography has also grown as Ive become more experienced behind the lens. I am continually trying to improve my ability to tell stories and bring an audience as close as possible to being present at the moment a photo or video is captured.
I am so grateful for my life, everyone who has come into it, and all the things that have shaped me as a person. Life is so shorttoo short to be anything but happy, helpful, and dedicated to pursuing the life you want to live. Im still young but my life has already proved to be a learning experience, for which I am super grateful. God has blessed me with the most caring friends and family, the best health, a life full of excitement and opportunities, laughter, and amazing memories and now an amazing job assisting Suzy! I am so excited to practice my writing and creative expression through the occasional post on Empty Nest Blessed.
Isnt she precious? The fact that shes 23 means that she has great insight to her generation, which you already benefitted from if youve shopped my Holiday Gift Guide or my Valentines Gift Guide! (Her picks were things I never would have thought to add!

) She was also a huge help putting together the Empty Nest Blessed storefront on Amazon! Look for more collaborations from the two of us coming up! (Every time I mention Amazon, Im required to state that as an Amazon Associate, I earn a small commission from any qualifying purchases you might make as a result of this post.

)
Right now, Im spending significant time preparing for my upcoming Spring/Summer Style Trends posts on Empty Nest Blessed, so look for a post from Natalie later this week! Shell be sharing her favorite gamesall the ones she loves to play with her family and friends.

Blessings,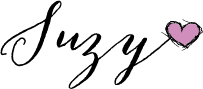 P.S. The truth is, I have another part-time assistant! Her name is Betsy, and shes 18-years-old. She helps me with all things Instagram, like hashtag research (Its a thing!), reporting spammy accounts that try to follow me (Also a thing!), and sometimes responding to comments if Im not available. She has been such a help to me!
The post Blogging Behind the Scenes | Meet My Assistant, Natalie! appeared first on Empty Nest Blessed.