Building a name for themselves by pioneering portable biomass camp stoves that charge USB devices, solar rechargeable lights, and headlamps that "run forever," to battery packs of all sizes, Biolite has been living up to its mission of bringing energy everywhere since 2008.
This past winter, I had the opportunity to bring a bit of Biolite's energy on a fishing and camping trip to Baja California, Mexico. The sleek and high-functioning BaseCharge 1500 became my daily companion in the customized canopy living space on the back of my 2004 Toyota Tacoma as it charged my fridge and other electronic devices. Weighing less than several competing charging stations, it also packs more outputs than most into a compact and manageable container, with grippy inset handles covering whisper-quiet cooling fans. This configuration reduces dust intake compared to horizontally-mounted fans, a crucial feature on the dusty backroads of Baja.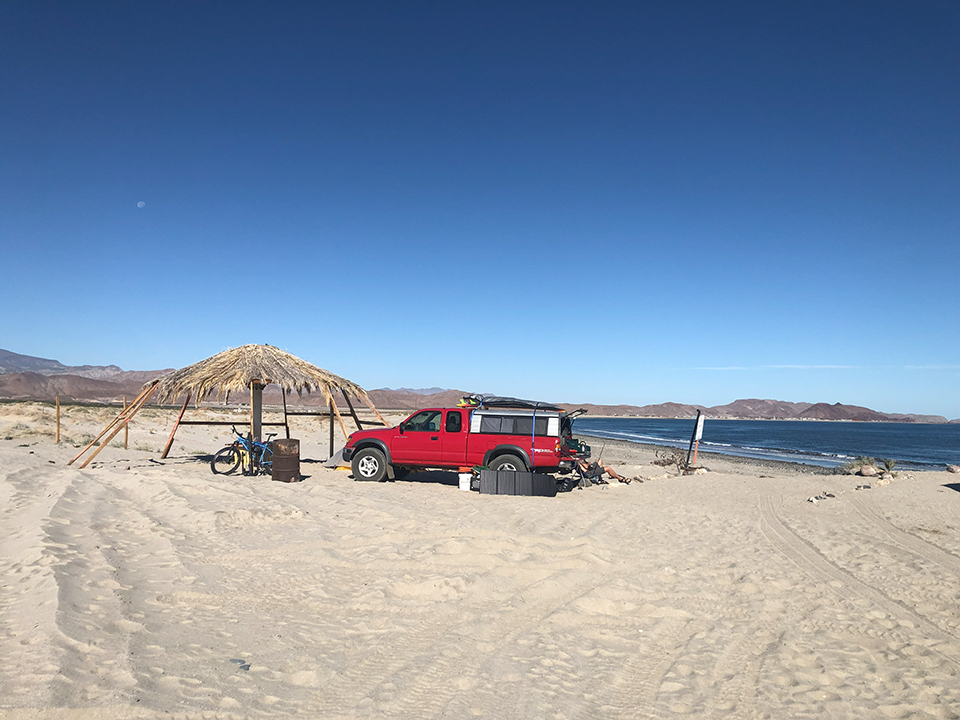 The BaseCharge's light weight belies a tough exterior, though I opted to mount mine to a wooden frame with rubber feet and then strap it down to limit bouncing on the rutted and rocky roads I would encounter while looking for fish and remote free camping in the less-visited reaches of Baja. Even in the far corner of the truck bed, the display was clear and easy to read, providing watts in and out, charge percentage, hours to empty, and other vital information.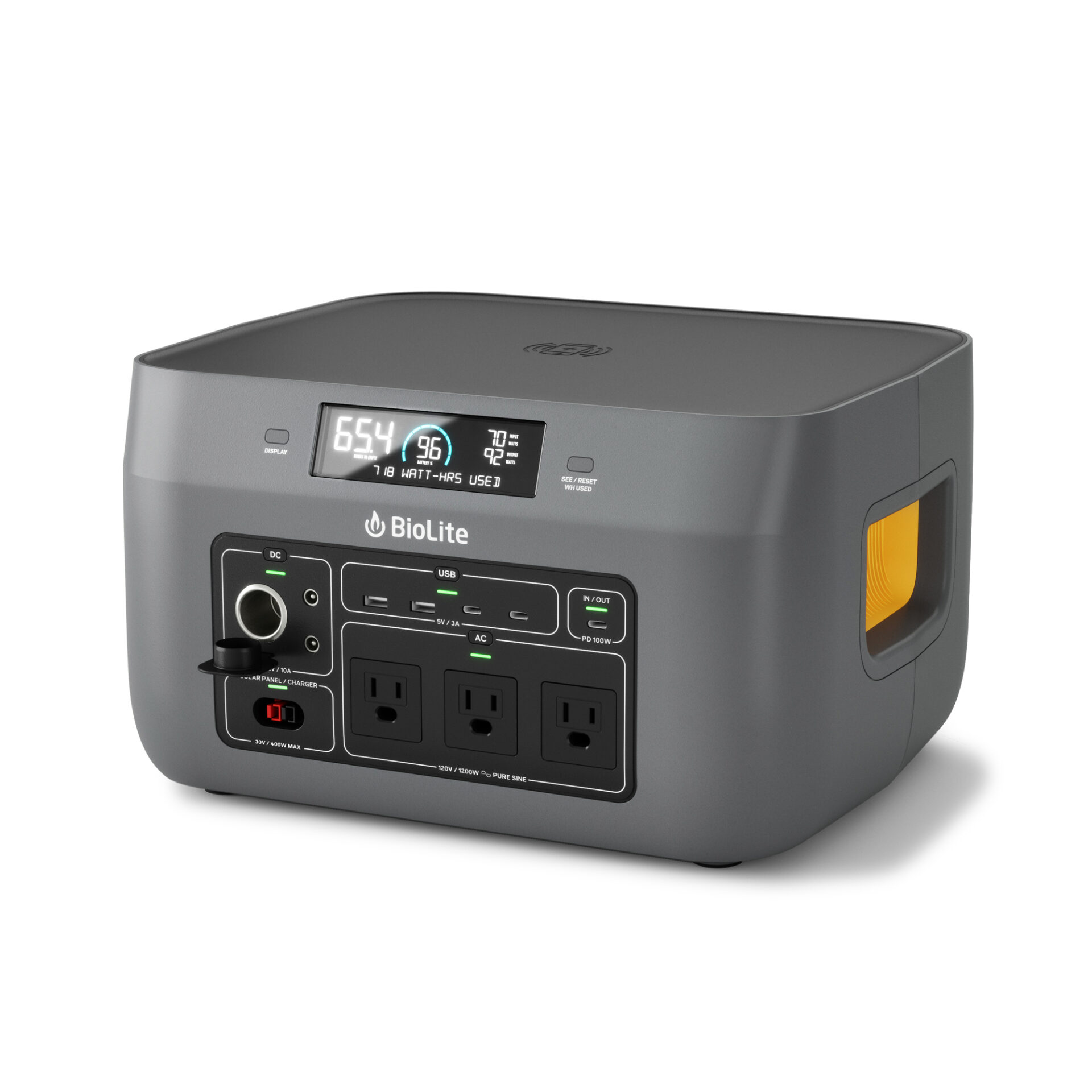 Drawing from the 120-watt folding solar panel I brought along, I primarily used it to power a 12V DC refrigerator that used about 45 watts on startup and 35 or fewer while running. The BaseCharge 1500 (with a 1521 watt-hour, lithium-ion battery) can accommodate up to 400 watts of solar input and 1,200 watts of continuous output, so it had no problem keeping up with my daily power needs. Even through the occasional cloudy day or two, I was able to simultaneously charge headlamps, other battery packs, portable lights, a laptop, GPS units, and my phone wirelessly on the top surface as well.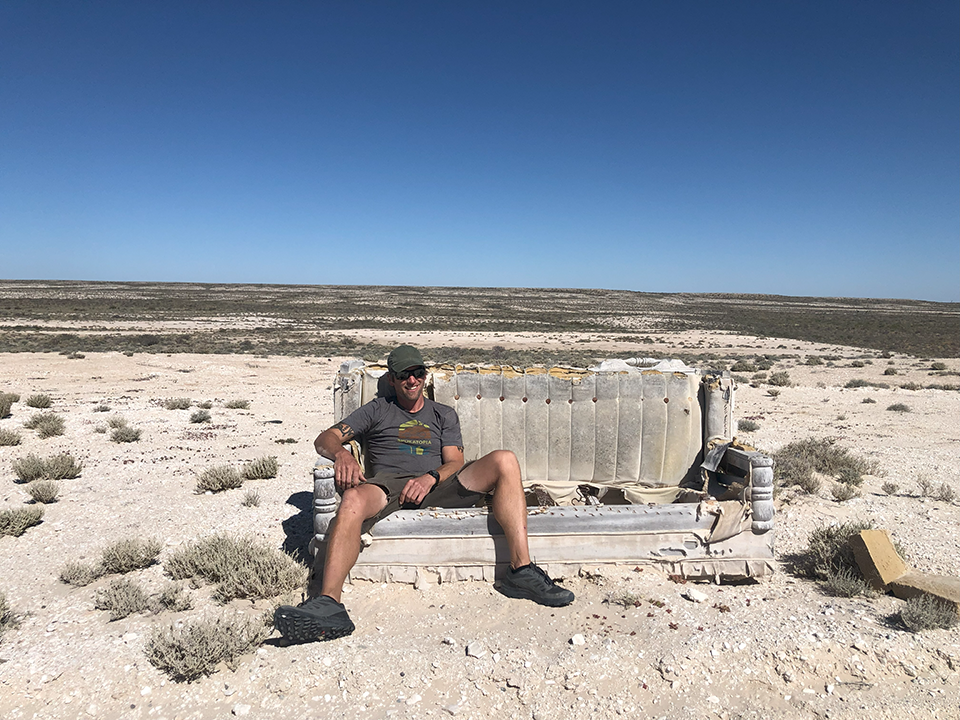 After a fruitful day on the water, we needed libations to wash down our nightly intake of fresh fish tacos. One of our thirsty crew wanted to make an e-bike beer run but was out of juice. He only had an AC adaptor, and I had the solution. In under an hour, the BaseCharge 1500 brought his bike back to life, and we toasted another self-sufficient night under the bright stars of Baja. MSRP: $1,699. Bioliteenergy.com
Justin Skay
The post Biolite Basecharge 1500 appeared first on Out There Outdoors.