River cruising in Europe is one of those delightfully slow and easy modes of travel. You are on a small floating hotel, exploring calm inland waters, gliding past castles and vineyards and scenery that changes by the hour. Daily escorted walking tours and other excursions, provided by the river line, get you to key UNESCO World Heritage Sites and other city and village attractions you've come to see. Or you can choose to explore on your own, which is easy since your ship often will dock right in town.
Lazy afternoons on the ship afford time to sit in a lounge chair and watch the world go by — kids swimming from the riverbanks, farmers tending their crops, river birds flapping their wings — as you glide to your next destination.
But which European river should you explore? The choices are broader than you may expect.
For more cruise news, reviews and tips, sign up for TPG's cruise newsletter.
The main rivers in Europe are the Danube and the Rhine and their tributaries. These are by far the most popular, doable either on one-week segments or longer itineraries that combine areas and sometimes combine rivers. Even if your cruise is only a week, don't underestimate the allure of relaxing for seven days on a river in France or on the dreamy Douro in Portugal.
Here are some of our favorite places to river cruise:
Upper Danube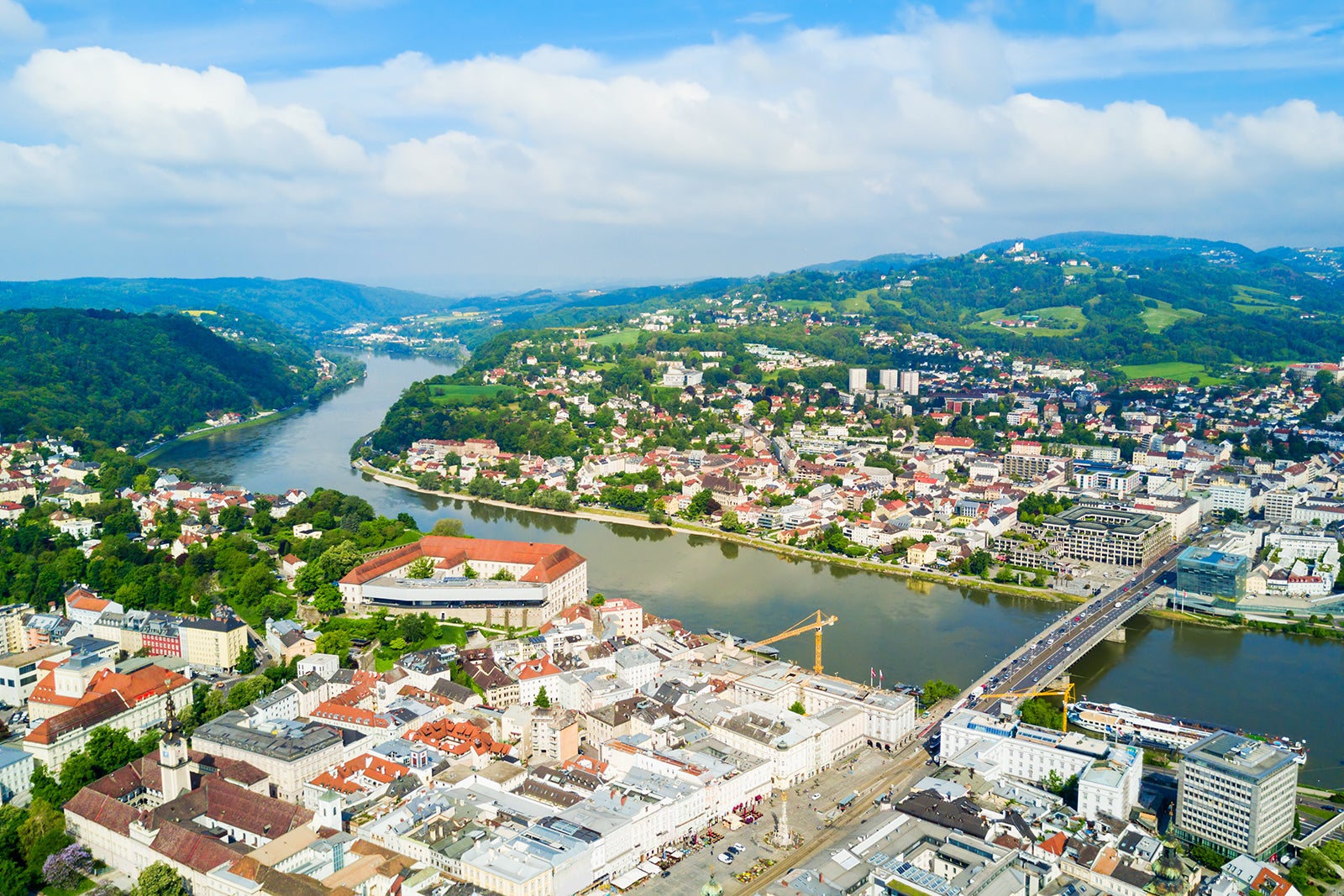 A perfect seven-night starter cruise in Europe is the Upper Danube, which takes you through centuries of history as you explore Germany, Austria, Slovakia, and Hungary.
Ships visit such cultural hubs as Vienna, with its opera and art museums and elaborate royal palaces, and Budapest, Hungary, with its magnificent architecture and new modern vibe. If your ship passes the Hungarian Parliament building at night you are in for a treat; magnificently lit, it's one of the most photographed sights on the river.
Along the route, between Melk and Krems in Austria, you cruise through the Wachau Valley, a key wine-growing region producing rieslings and gruner veltliners, with sipping opportunities available. It's also a great place to bike, which is why I prefer to be on ships with bikes such as those of AmaWaterways.
You may also have the option of a side trip to Salzburg, Austria, the birthplace of Mozart — and also where several scenes for the movie "Sound of Music" were filmed. A surprise for many is Old Town Bratislava, Slovakia, which may not have been on your must-do list, but charms with its beer culture and castles.
Related: Booking your first river cruise? Here's what you need to know.
Lower Danube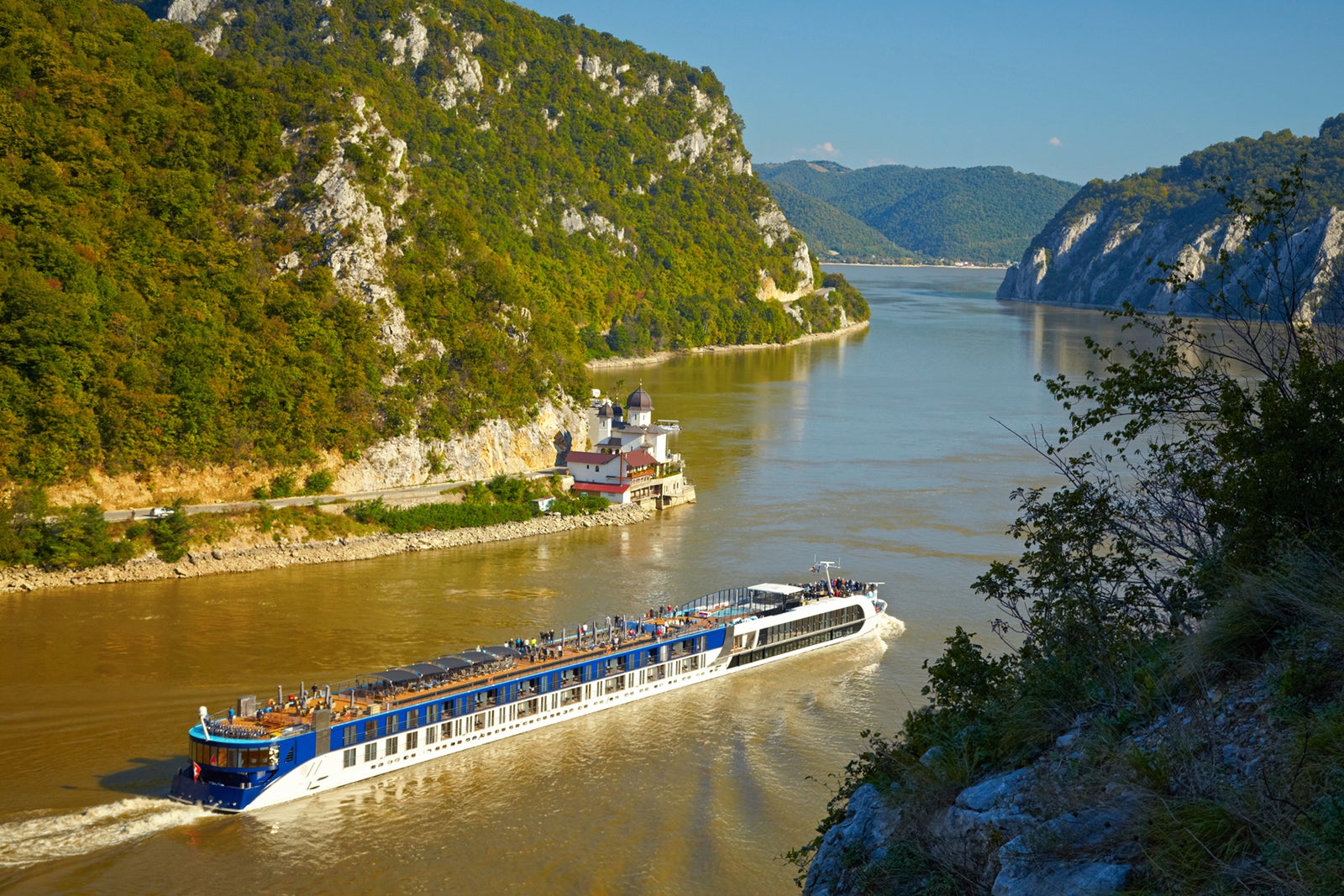 For a deep dive into Eastern Europe's past and present, the fascinating Lower Danube route between Budapest and Bucharest, Romania, explores history from the medieval times of Dracula to the rise of communism and the Bosnian War. The seven-night route takes you through Hungary, Croatia, Serbia, Bulgaria and Romania. The most beautiful stretch of the river is a 62-mile passage through a gorge between the Balkan and Carpathian Mountains. It's also one of the deepest stretches of river in the world.
Other sights accessed on shore excursions via bus include Bulgaria's Rocks of Belogradshick, which are naturally carved towering red rock pinnacles that appear to take forms such as "Madonna with child," and Veliko Taronvo, Bulgaria's stunning medieval capital.
Rhine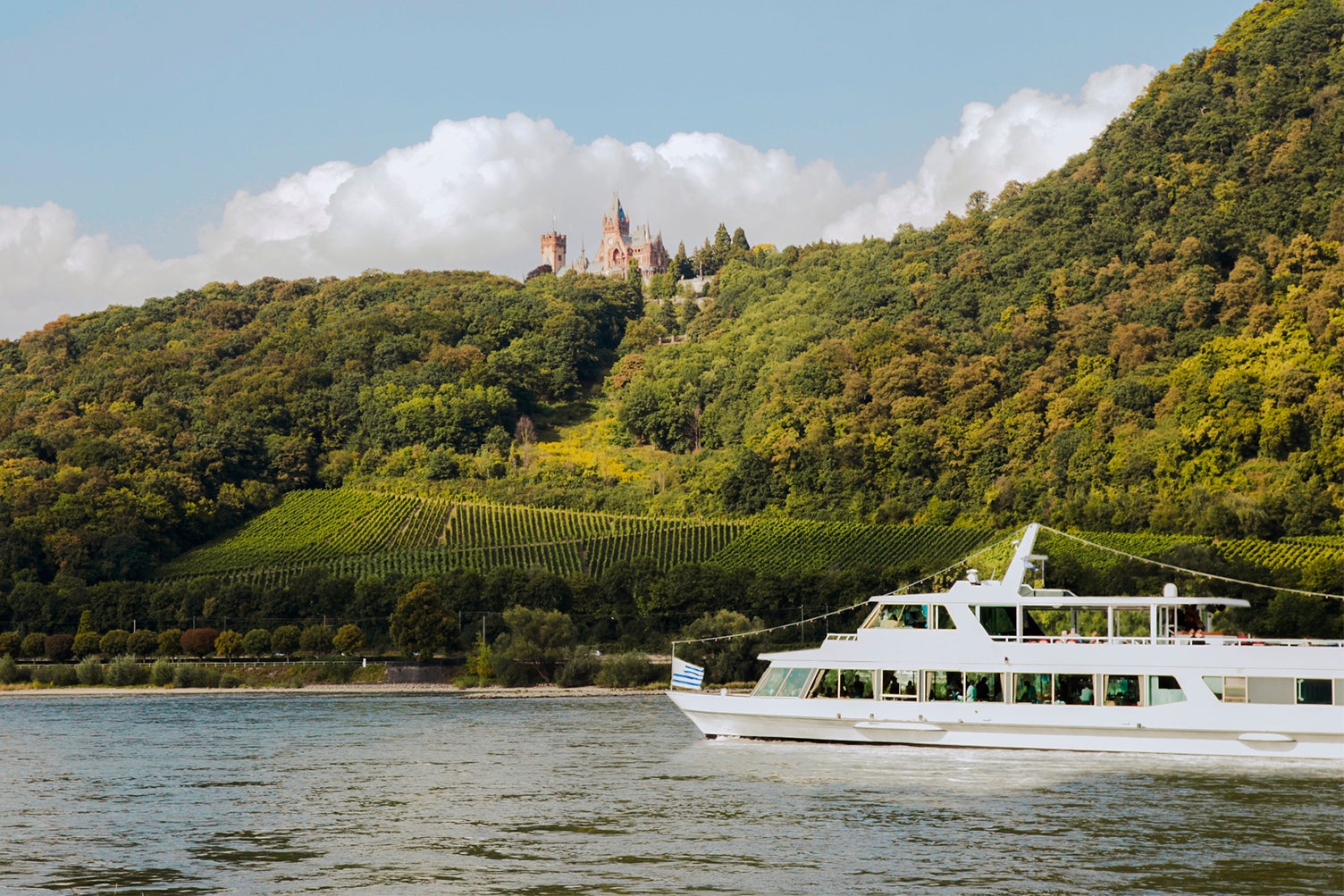 When it comes to top cruising rivers in Europe, the Rhine wins for natural beauty and fairy tale landscapes. A cruise on the river between Amsterdam and Basel, Switzerland — a typical one-week route — takes you past expanses of slope-side vineyards, forests and mountains, historic cities and medieval half-timbered villages.
And that's before you get to the Upper Middle Rhine Valley, a UNESCO World Heritage Site. This 40-mile stretch of river, between Rüdesheim and Koblenz, Germany, has castles galore (you may imagine Rapunzel letting down her hair) and Lorelei Rock, the legendary cliff said to distract sailors with the mesmerizing song of a maiden.
The French city of Strasbourg with its famous Gothic cathedral and robust Alsatian culinary scene is often a favorite stop on Rhine itineraries, with other highlights including Heidelberg, Germany, with its imposing castle.
Related: 5 cruise lines to try if you just can't stand being around kids on vacation
Seine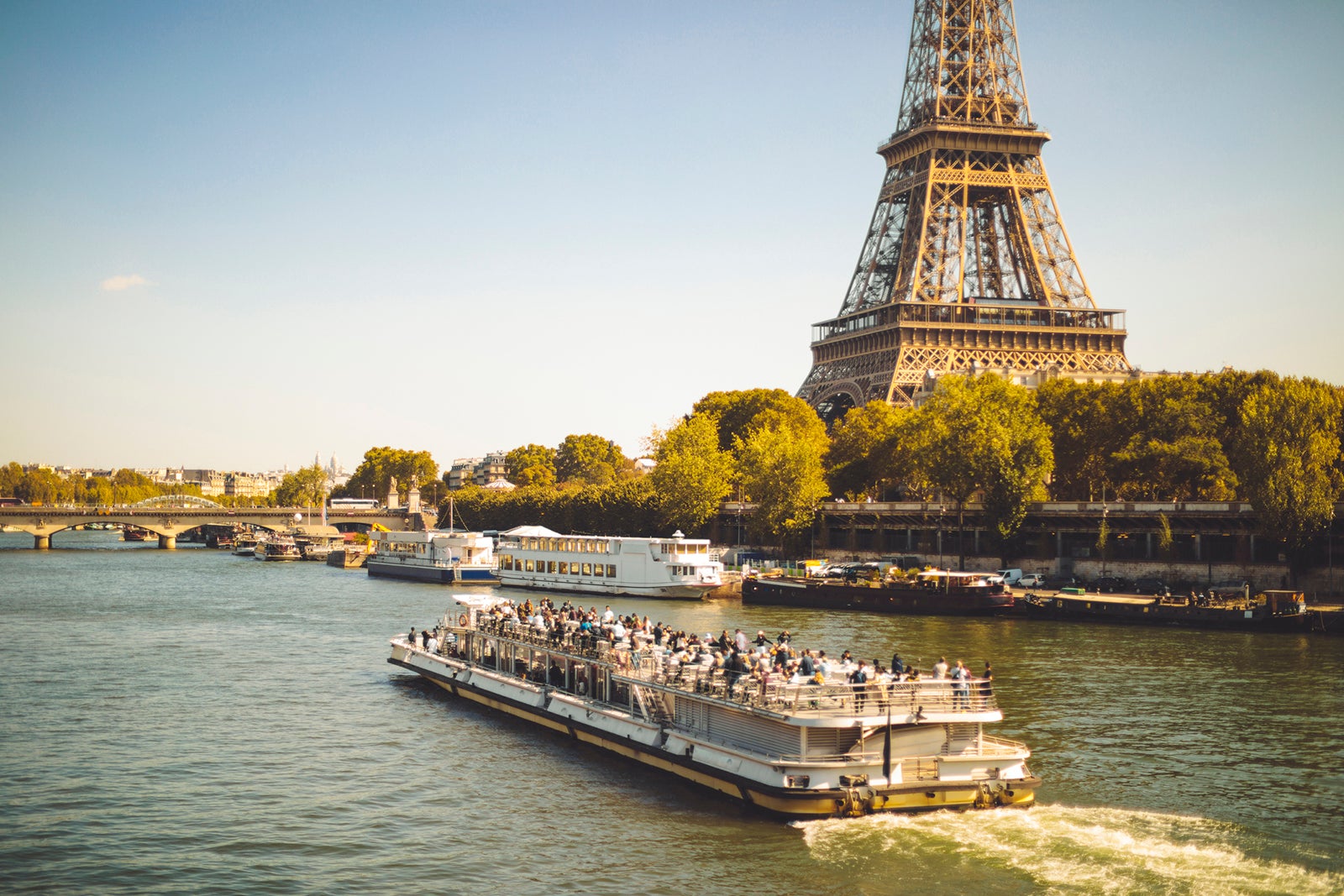 Sure, you can catch sight of the Eiffel Tower when boarding a river ship in Paris, but you can do that while staying in a hotel. The real attractions of these cruises are sailing on the river outside the city toward the English Channel and a visit to the D-Day beaches in Normandy for a perspective on World War II. Your visit to the beaches and the American Military Cemetery, as well as other memorials and monuments to the fallen, is a poignant experience (one that requires a two-hour bus ride from your ship, however). Avalon Waterways brings a World War II expert on board to add insight on select sailings.
Other treasures exist along the Seine, not the least of which is Giverny, the home and gardens of impressionist artist Claude Monet. If you are a fan of his art, much of the scene will look familiar.
In historic Rouen, where Joan of Arc was martyred in the Middle Ages, stop by the Rouen Cathedral (another subject of Monet), before getting lost on cobblestone streets with wonderful cafes.
Bordeaux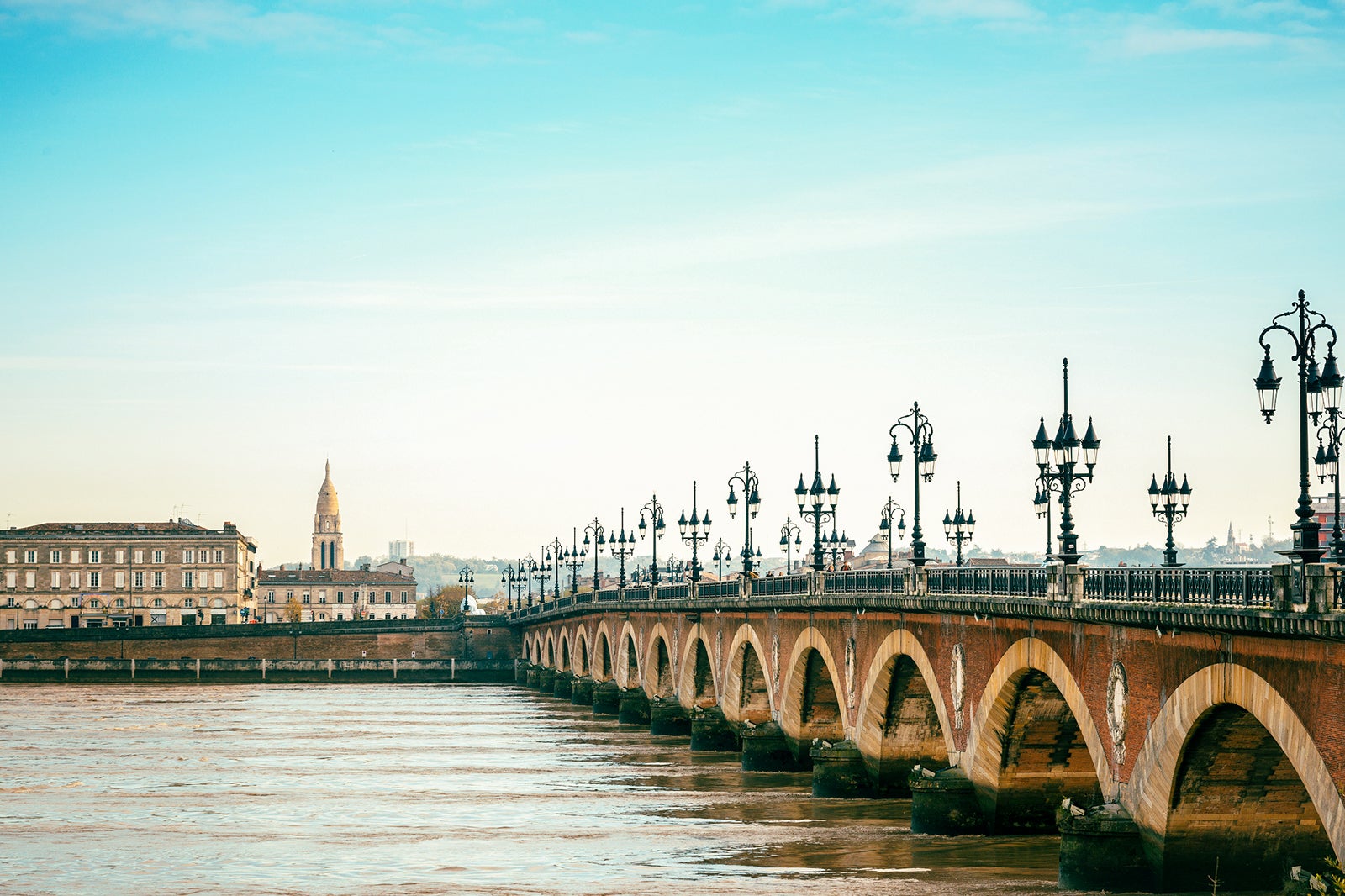 Bordeaux cruises are different from other water routes because you are exploring two short waterways — the Dordogne and Garonne rivers — and the Gironde Estuary in Southwest France. You'll spend more time ashore than floating down river on this itinerary, with your ship docked for two nights in the city of Bordeaux, a mini-Paris with grand 18th-century buildings. But who cares when you are in the epicenter of French culture, in one of the most celebrated wine regions in the world?
Bordeaux serves up the opportunity to sip Medoc, Margaux, Saint-Emilion, Pomerol and Sauternes, as you expand your wine education. You'll visit vineyards and gorgeous chateaux. Your cruise line may even host a wine dinner at a wine estate one evening. If you plan your cruise for September or October, you'll get to admire the grape harvest.
Related: The 5 best cruise lines for solo travelers
Rhone and Saone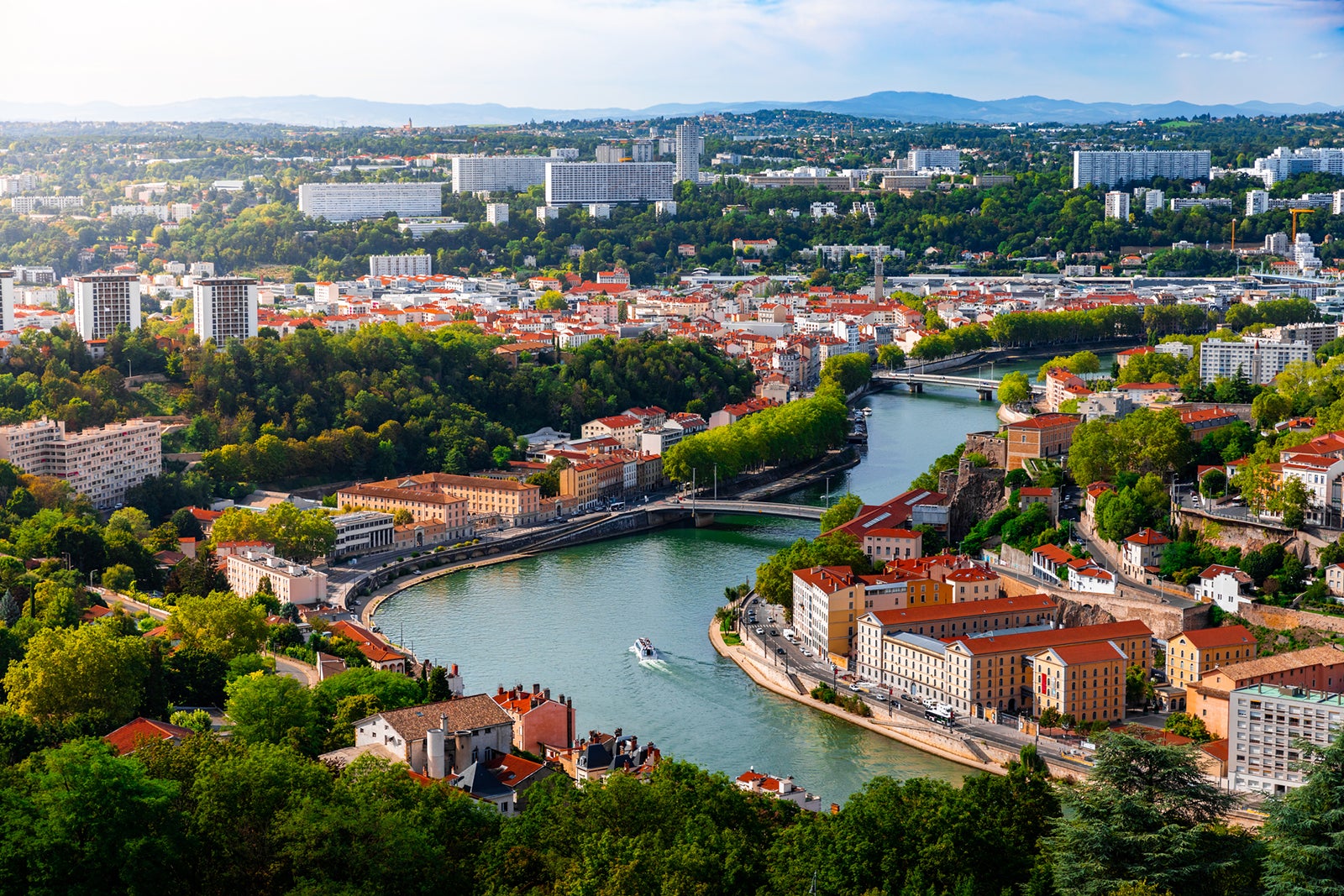 Another must for wine-lovers is exploring the interior of France, sipping Côtes du Rhône in such famous winemaking regions as Hermitage and Châteauneuf-du-Pape in Provence and Beaune in Burgundy.
These cruises typically sail between Lyon and Arles or Avignon, and are top-loaded with such non-wine attractions as the Roman aqueduct Pont du Gard and the Roman Amphitheater in Arles, the massive Palais des Papes (Papal Palace) in Avignon – plus the lavender fields, haystacks and other scenes that inspired painters such as Paul Cezanne and Vincent Van Gogh.
Douro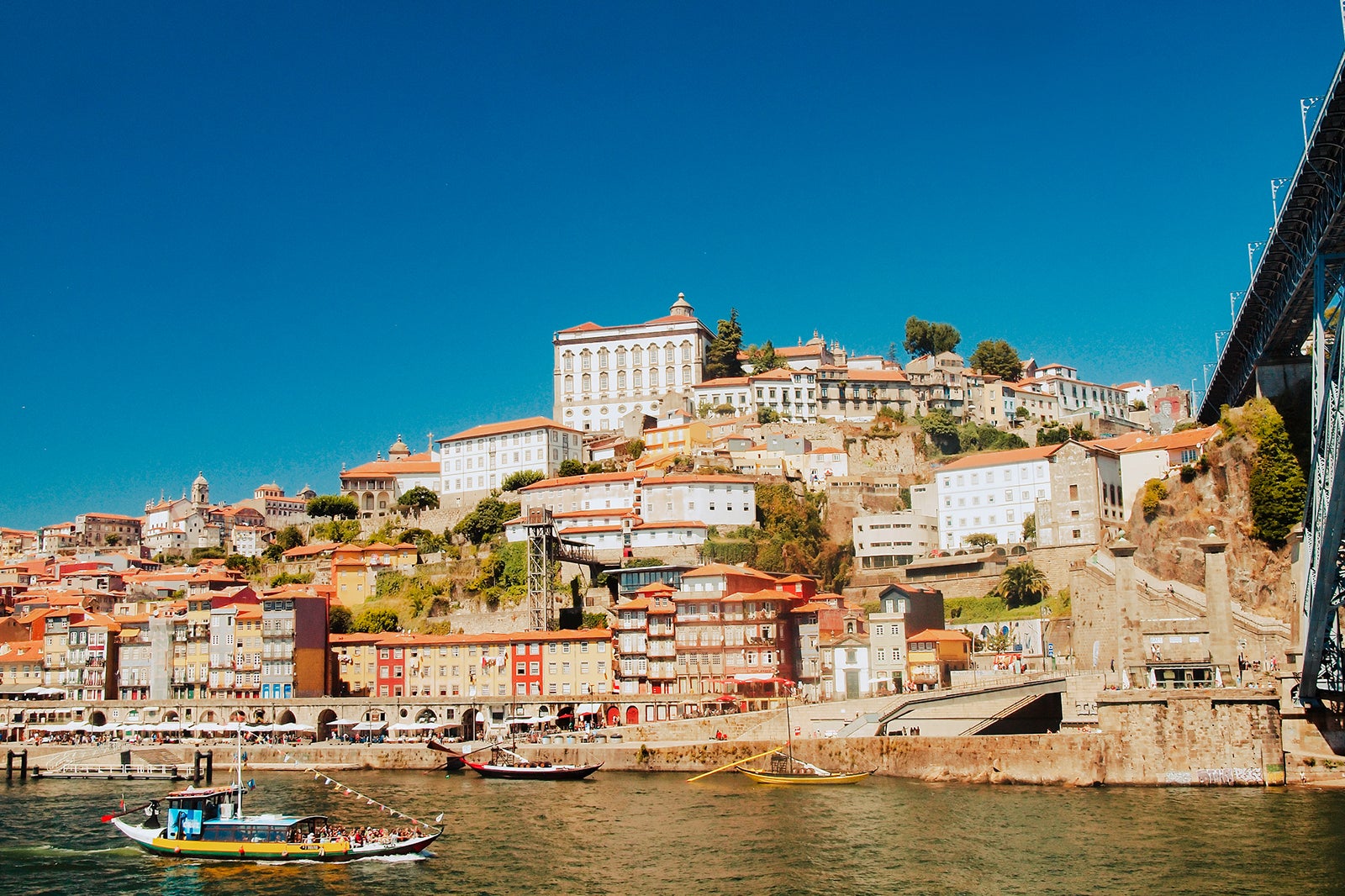 For a lazy, dreamy, wonderful river cruise experience, nothing quite beats exploring the wine regions of Portugal on the Douro, one of the major rivers through the Iberian Peninsula. The home base for these cruises is Porto, Portugal, with its historic city center, spectacular bridges and port houses.
On one-week cruises, you follow the river 130 miles past very green hillside vineyards in the Douro River Valley, a UNESCO recognized destination, before turning around at the Spanish border. The cruises typically include a visit to the university town of Salamanca in northern Spain. Viticulture is very much the lesson en route, as you learn about port production on the "River of Gold."
Elbe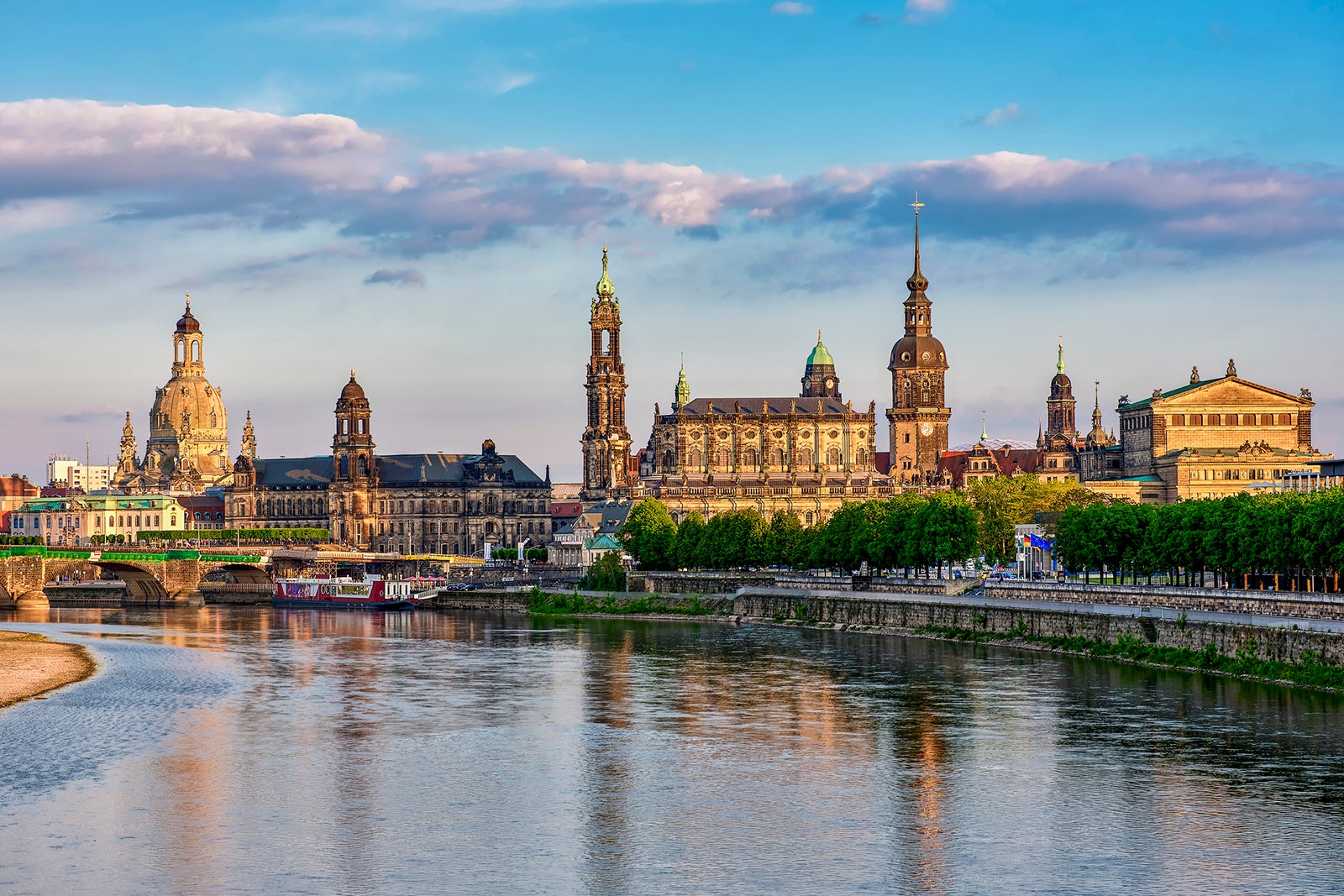 Due to fluctuating water levels and narrow passages, the Elbe is a challenging river that runs 680 miles between the Czech Republic and Germany. Historically, it formed part of the border between East and West Germany.
Cruising here is a rare experience. Viking River Cruises is one of the few lines that visits (another is French line CroisiEurope), with 10-day itineraries that combine hotel stays in the cities of Berlin and Prague with a stretch of river between Prague and Wittenburg, Germany.
The cruises are on ships built specifically for the route, and stop by places such as resurgent Dresden, heavily bombed during World War II but expertly rebuilt; the Saxon Switzerland region of Germany with its striking sandstone rock formations; and the spa town of Bad Schandau.
Po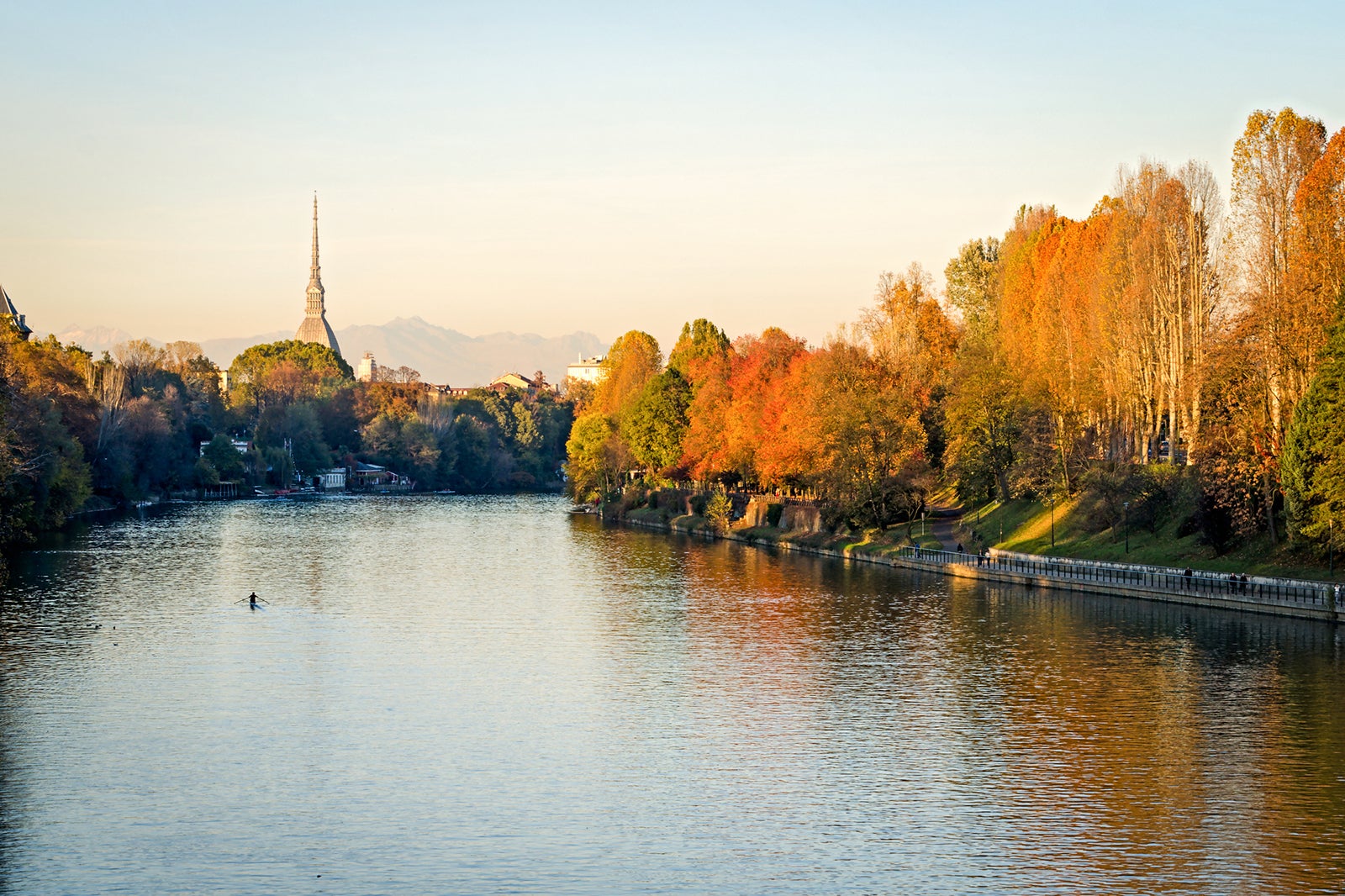 The Po River in northern Italy is tidal, making it another of those challenging waterways, but it affords the opportunity to combine a visit to Venice with a river cruise. Uniworld Boutique River Cruises does the Po in high style with its 126-passenger S.S. La Venizia, completely decked out with a sense of place, from Fortuny fabrics and Murano glass to its gilded accents. The one-week route doesn't take you far, but does include the walled city of Padua, the charming fishing village of Chioggia and the culinary mecca of Bologna.
For those looking for a longer experience, Uniworld cleverly combines a Po cruise with luxury rail journeys to places like Istanbul, Switzerland and beyond.
Planning a cruise? Start with these stories:
Feature image by Tu xa Ha Noi/Getty Images