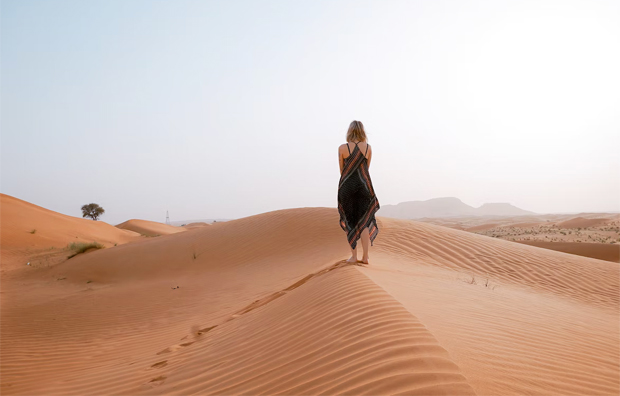 All You Need to Know about Desert Safari in Dubai
When you think of Dubai, I'm sure the first thing that pops into your head is a big city, with big ambitions and even bigger things to offer its residents and tourists. From skyscrapers to amusement parks, from Burj Khalifa to Ski Dubai, and from wild water rides to the iconic Burj Al Arab. But have you given thought to making your Dubai trip a bit more adventurous? Like, going for a trip to Desert Safari in Dubai, which makes a great deal of sense? Imagine all the Emirati charm without the sand in your shoes!
Desert safari in Dubai is a must to discover! Here are a few exciting desert safari locations in Dubai to make your adventure more exciting.
The Best Desert Experiences in Dubai
When it comes to desert experiences, there is no shortage of options in Dubai. The city has many different types of deserts, including sand dunes, salt flats, and rocky mountains. There are also several different ways to experience these deserts, including camel rides, ATVs, and even hot air balloon rides! With so many unique ways to experience the desert environment of Dubai, there is no doubt that you'll fall in love with this incredible city!
Watch the Desert Sunrise!
Watching the sunrise from the desert is one of the best desert experiences in Dubai. You can see it from many places in the city, but it's particularly dramatic when you're right in front of the sand dunes.
However, there are some things to keep in mind before taking a trip out into the desert to watch the sunrise.
Ensure you wear appropriate clothing. Long pants, shoes that cover your ankles, a hat, and sunscreen are all good ideas.
Second, bring water or other drinks with you; it can get hot out there!
Furthermore, be respectful of people who live in the surrounding communities: don't litter or disturb any animals or plants while you're there.
Lastly, relax! And enjoy yourself.
It's easy to forget how beautiful nature can be when we spend all our time in cities like Dubai, but these moments remind us why we love this place so much!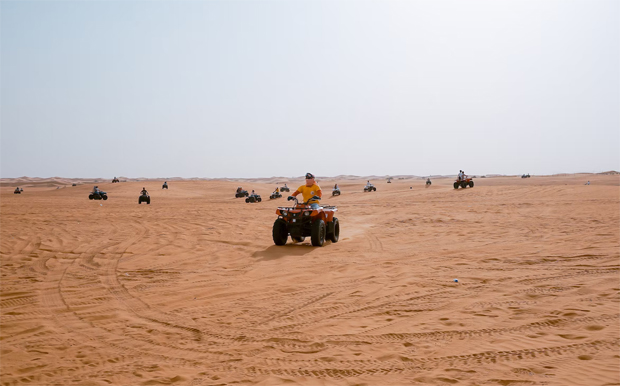 Quad biking in the desert is one of the best desert experiences in Dubai. There are lots of things to do here, but nothing beats the freedom of driving across a sand dune on a quad bike.
If you are looking for an adrenaline rush while visiting Dubai, then quad biking is just what you need. It will give you an unforgettable experience and make your trip memorable.
Quad biking allows you to explore the desert on four wheels instead of two! It's a great way to experience a different side of Dubai without having to leave town limits!
You can choose between several different types of bikes depending on how much time you have available: from short half-day trips through to week-long expeditions into deep desert areas with overnight stays at Bedouin campsites along the way!
There's nothing quite like being lifted up into the air by a giant balloon while sitting next to one of your friends or family members who are experiencing this amazing moment together! If you're looking for your next great adventure, then you should definitely try it out!
An air balloon ride is a great way to enjoy nature and wildlife. The best part of any safari is getting up close to nature and wildlife. And an air balloon ride over the desert lets you get as close as possible without having to worry about getting stuck in the mud! You can see all kinds of animals from above, including camels, snakes, foxes, lizards, and more! Plus, you'll be able to see some beautiful landscapes and get some amazing photos for Instagram!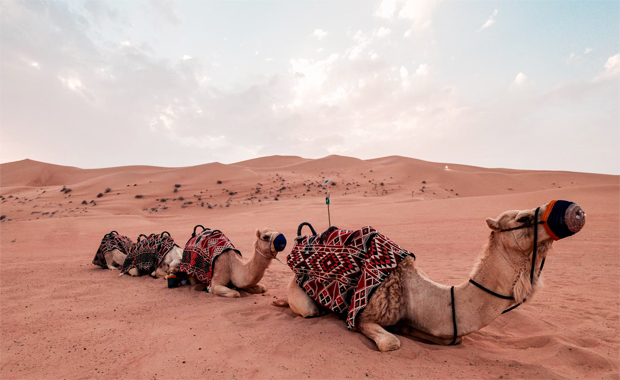 Most people go on camel rides because they want to feel like Cleopatra or Lawrence of Arabia, but it's also a great way to get out into nature and see an entirely different side of Dubai. If you're looking for something unique to do during your stay in Dubai, this is it!
Camel rides in the desert are one of the best desert experiences in Dubai. The camels are very friendly and will walk around with you at your own pace. You can stop whenever you want to take a picture or just enjoy the view. The best part is that they also provide you with water, snacks, and even a blanket if you get cold.
The safari desert is an oasis for those looking to escape the hustle and bustle of city life for a few hours or even days. The desert itself is home to some pretty incredible wildlife, and you'll get to see it all from your jeep as you drive through this vast expanse of sand and rocks.
But if you want to take things up a notch, Get out of your jeep and look up at the sky! Because there's nothing like seeing the stars twinkle against a backdrop of blackness, or feeling the wind on your skin as it blows through your hair. It's just so calming.
The Best Time of the Year to Visit the Safari Desert in Dubai
The best time for visiting the desert is from October to March. This is because there is less rainfall during this period, and you will be able to enjoy your trip without any problems. In addition, there will be fewer tourists during this period, which means that there will be less crowding at popular places such as hotels and restaurants. Before choosing a date to travel, you should also think about things like the weather, the state of the roads, and the amount of traffic.
In conclusion, a trip to Dubai is not complete without a desert safari tour. On this authentic convoy tour, one of the most exciting activities in Dubai, you will get into a real off-road buggy and enjoy the thrill of speed and sand flying everywhere. 
| Guest Article.
The post All You Need to Know about Desert Safari in Dubai appeared first on A Mum Reviews.