Editor's note: This post was written in partnership with VISIT FLORIDA and "Life's Rewards" — a new series now available for streaming through Amazon Prime Video. The content sponsor reimbursed expenses and suggested specific towns to visit, but TPG selected and booked all stays directly, and the opinions and experiences referenced below are entirely the author's own.
---
There's a ton to love about my job as a travel writer, especially when a dream trip comes around. When this particular opportunity hit my desk, I enthusiastically accepted the challenge — a week exploring the west coast of Florida! I'd be retracing many of the steps taken by Dan, the main character in the new series "Life's Rewards" (now available for streaming on Prime Video).
I'd been eyeing the St. Petersburg area for a leisure trip, so I already had an idea of where I might want to stay. However, the actual visit showed me the incredible variety of spots in which I could use hotel points in the area.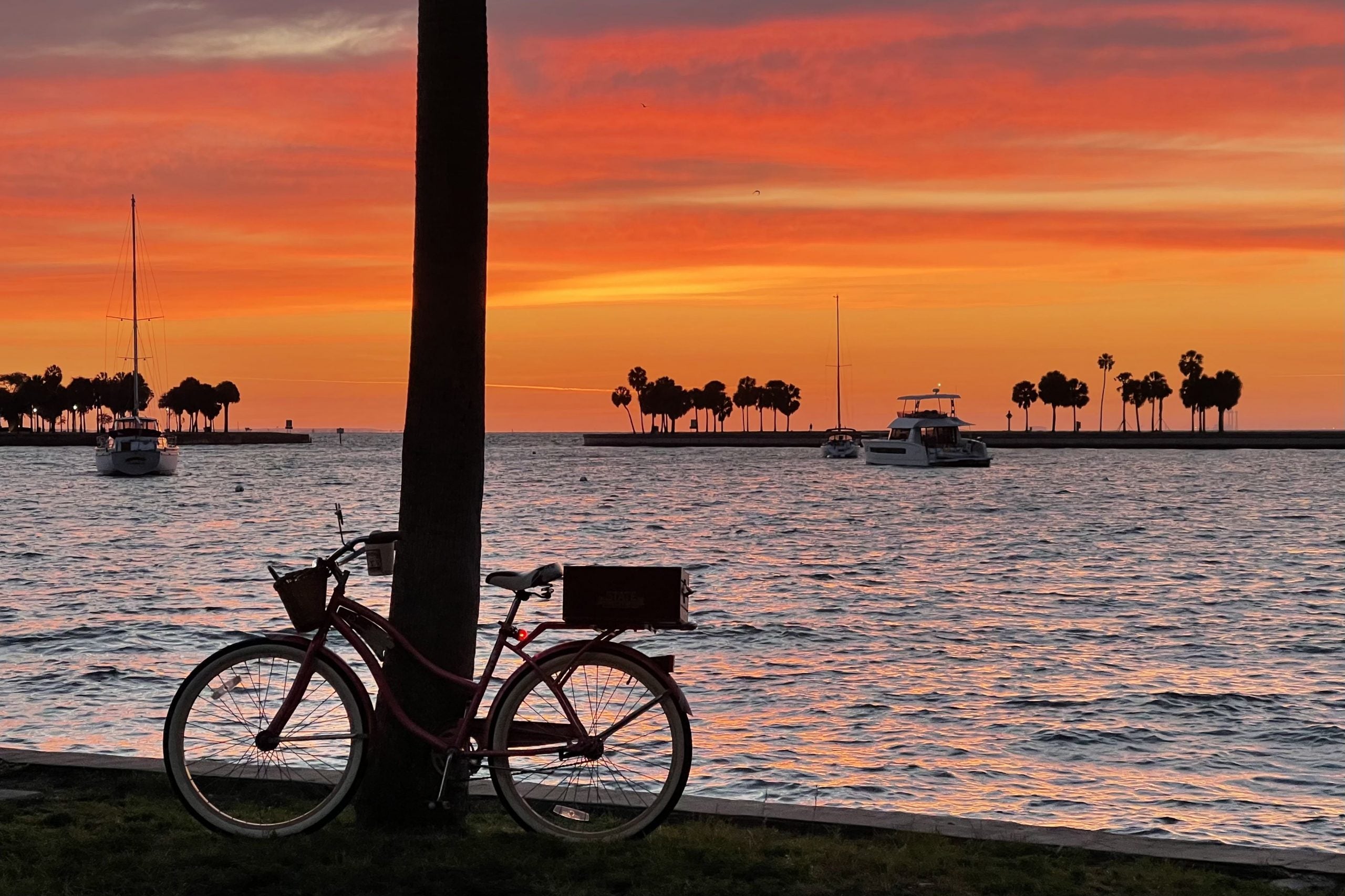 With three nights and four days to plan out, I decided to head right from Tampa International Airport (TPA) to St. Petersburg, followed by a night overlooking the white sands of Clearwater Beach, before rounding out the adventure with an Airbnb in Dunedin, a small waterfront town on the Gulf Coast.
Want to see more of what this area has to offer? Check out "Life's Rewards" — now streaming on Amazon Prime Video

Each destination offered up an entirely different experience, but they were all so close together that I didn't need to bother with a rental car, instead hopping between each spot via Uber and Lyft. I visited during the week to avoid higher hotel rates, but you could easily use my adventure to guide your own long-weekend trip, if that's what you'd prefer.
Here's a rundown of my experiences — and how you can replicate the trip using your own hotel points.
St. Petersburg
After a quick United flight from Newark (EWR), I grabbed a Lyft at TPA for the 25-minute ride to St. Pete. At just over $30, including a 15% Lyft Pink discount thanks to my Chase Sapphire Reserve credit card, that decision to skip the rental car started paying off right away.
I asked readers to submit their restaurant suggestions on Instagram, and Fresco's Waterfront Bistro was a top pick, so I made that my very first stop. The $19 grouper tacos were very fresh and light, giving me an energy boost without making me too full to take advantage of happy hour a few hours later.
From there, it was a mere five-minute walk to The Vinoy Renaissance St. Petersburg Resort & Golf Club, where I scored a very reasonable $237 last-minute rate. You can book a sub-$300 stay on many dates, including over the weekend, but on pricier dates it could make sense to redeem 60,000 Marriott Bonvoy points for a free night.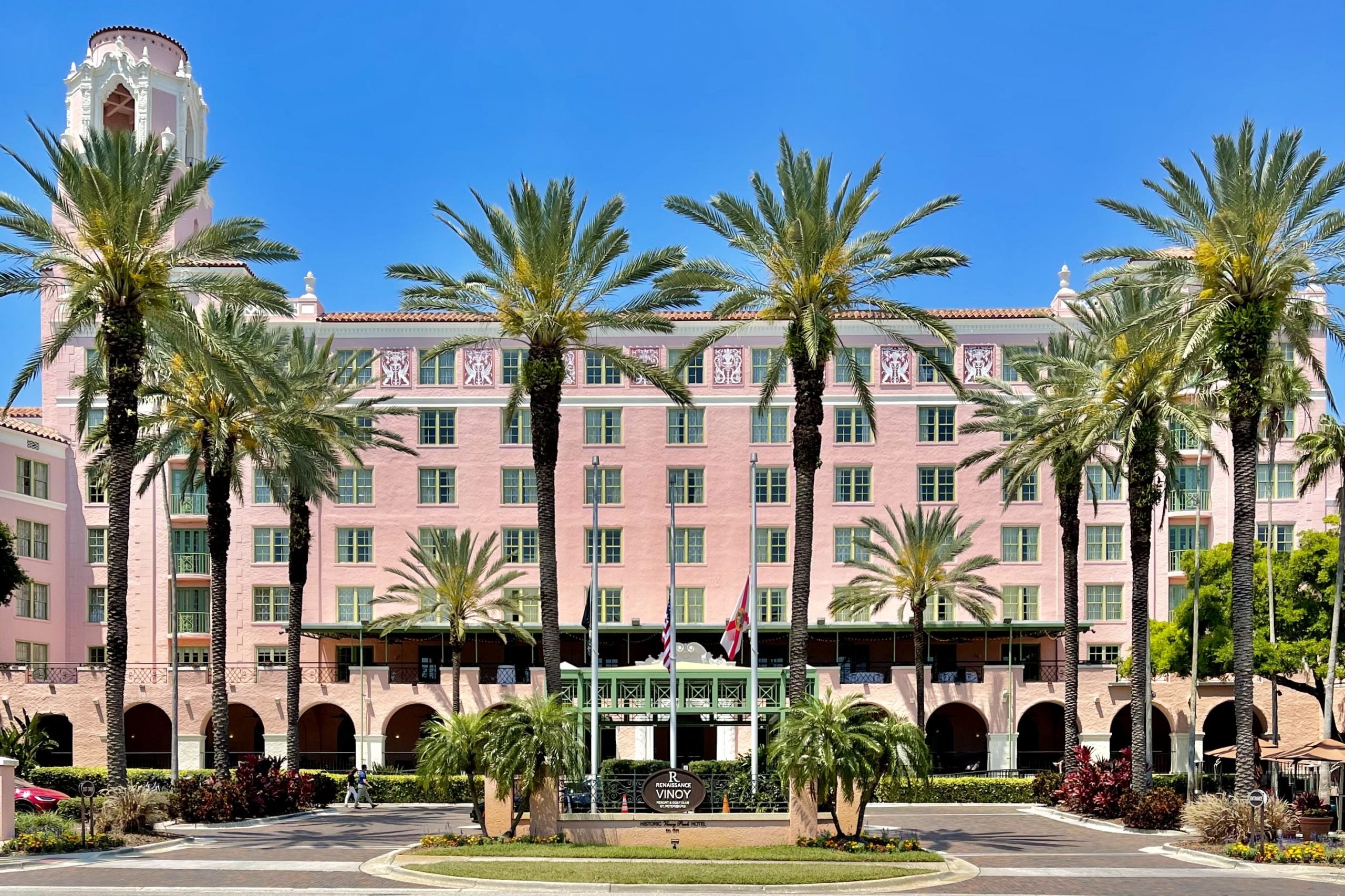 The day before check-in, I used the chat tool in the Marriott app to request a room with a Peloton. While they normally come at a premium of nearly $200 per night, I'm eligible for upgrades as a Bonvoy Titanium member, and the agent assigned me a bike-equipped room right away.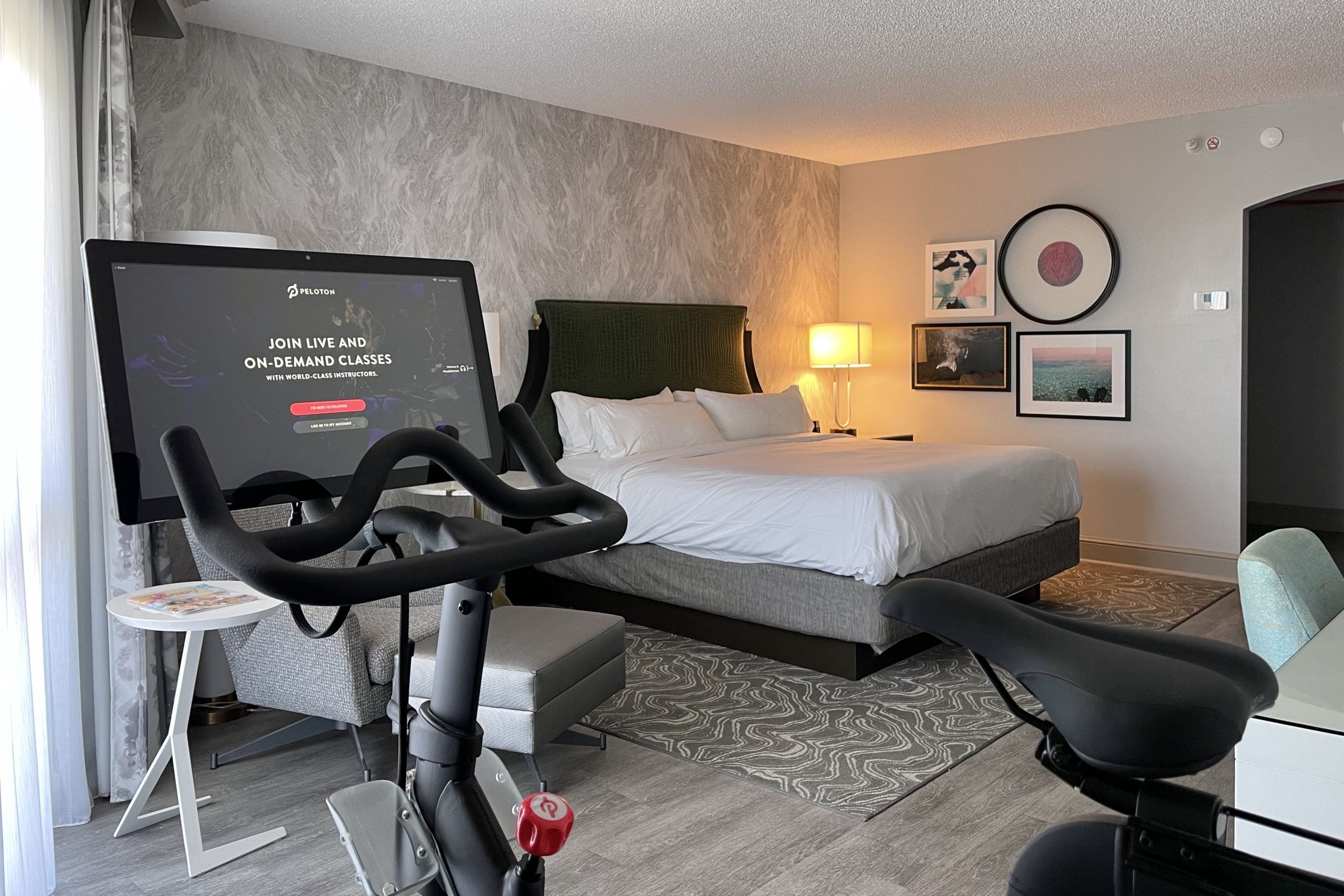 Rooms in the newer Tower Building, including the Peloton rooms, have their own private balconies, so ask to be assigned there if there's something open when you check in.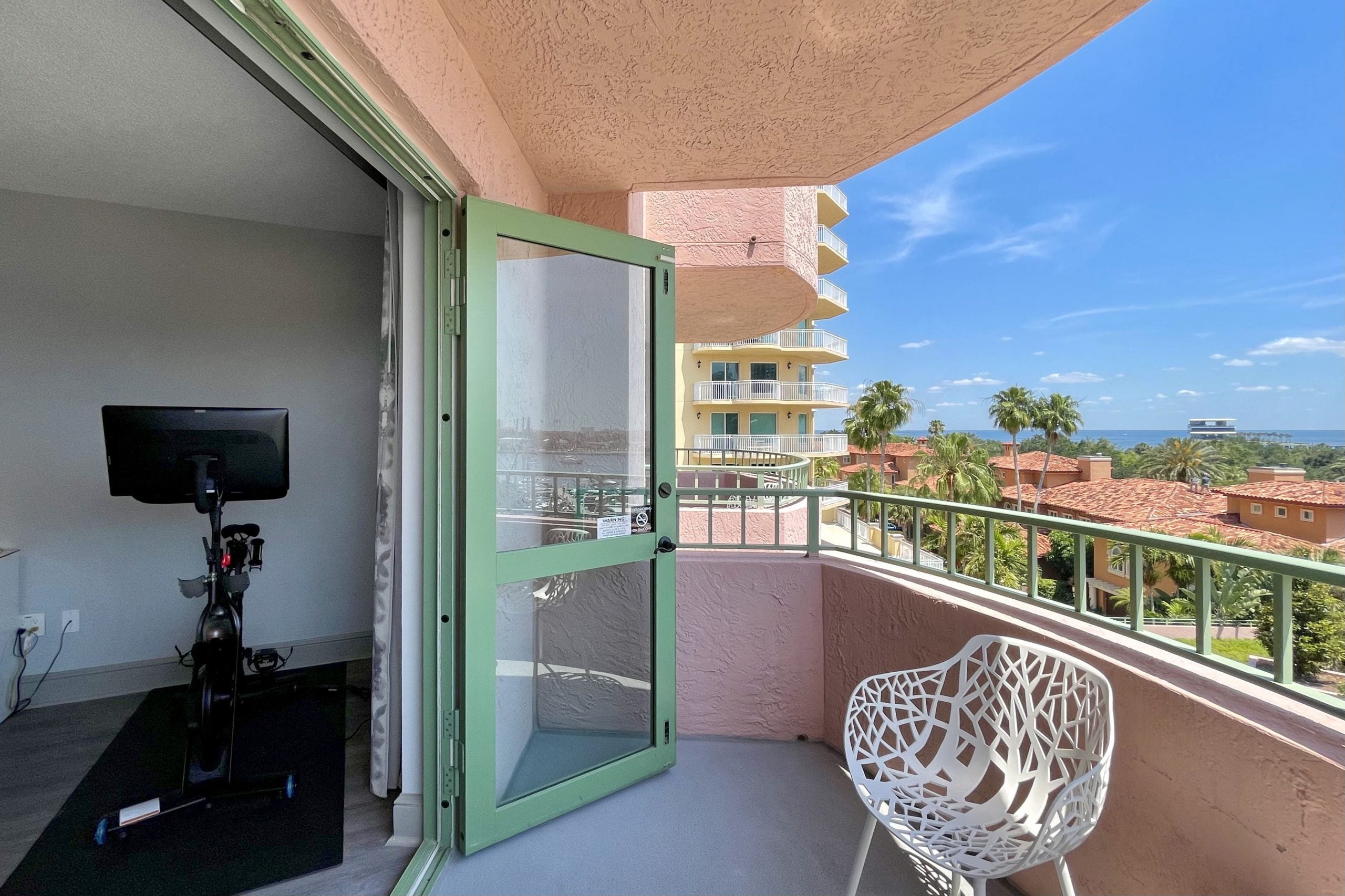 After a fun walk through downtown St. Pete, I made my way to Sea Salt, another Instagram suggestion. While the view of a shopping center wasn't much to speak of, the happy hour deal was hard to beat. I ended up with an American Pale Ale from local brewery Reef Donkey ($5), tuna nachos ($11) and a crab cake ($9) — a heck of a deal, especially compared with the prices I'm used to seeing in New York City.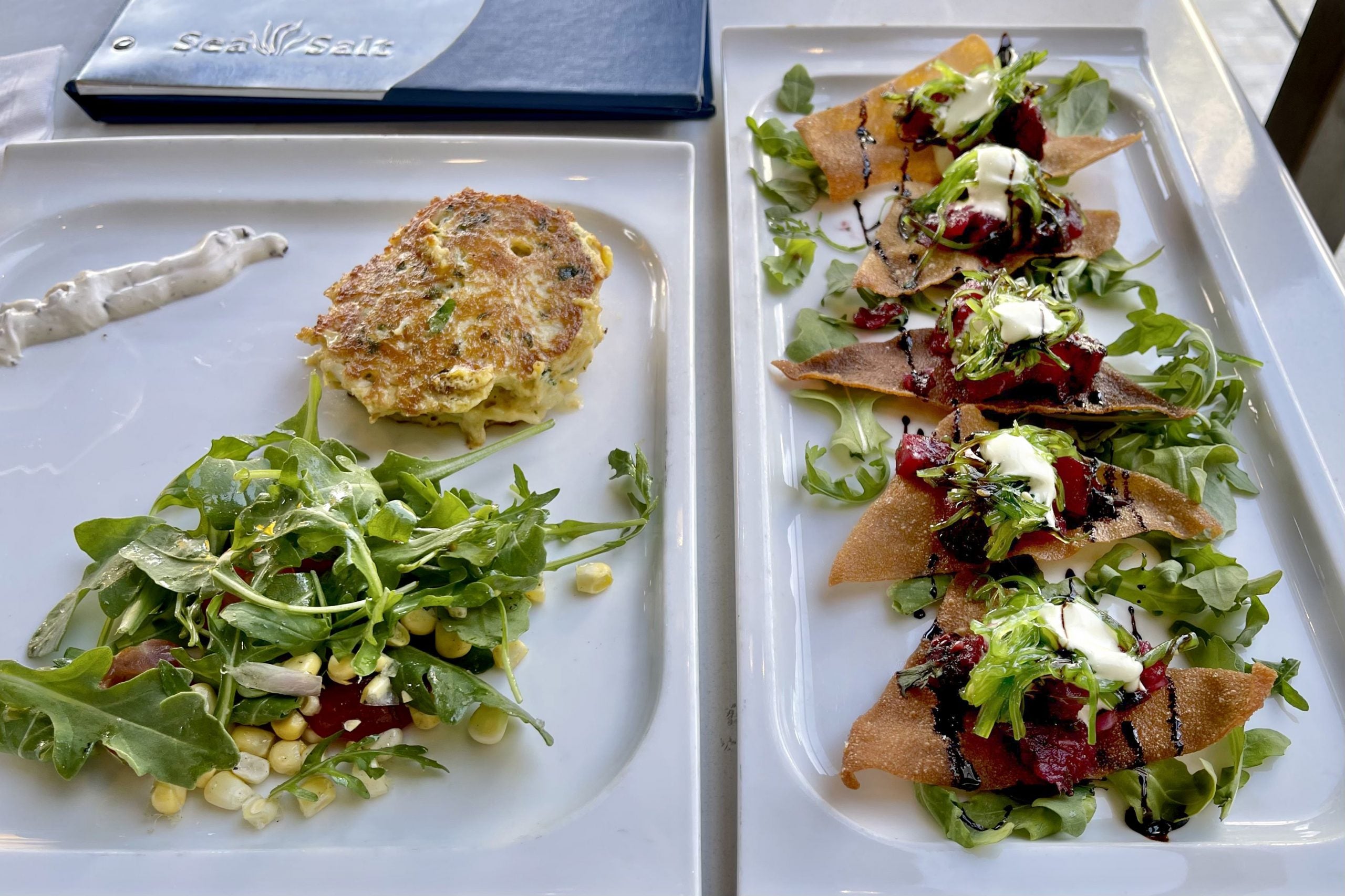 Next time, I think I'll head up to Pier Teaki for some sunset drinks and bites. "Bar bites" range from fish tacos ($16) to pretzels ($10), with draft beers starting at $5 and cocktails running between $10 for frozen lemonade and a rum-filled zombie for 14 bucks.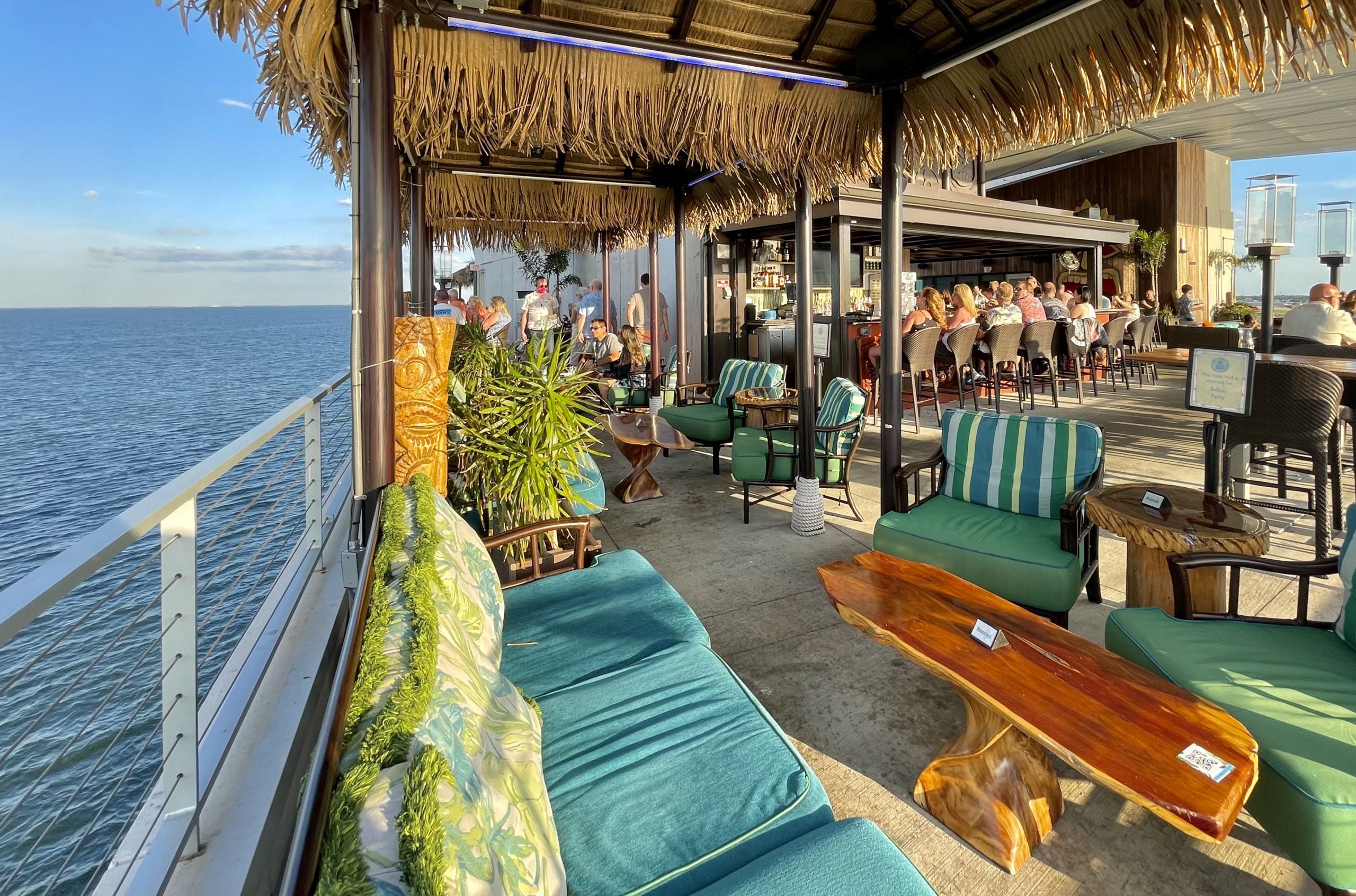 Fortunately, the views are completely free, and they're available bar-side and from open viewpoints as well.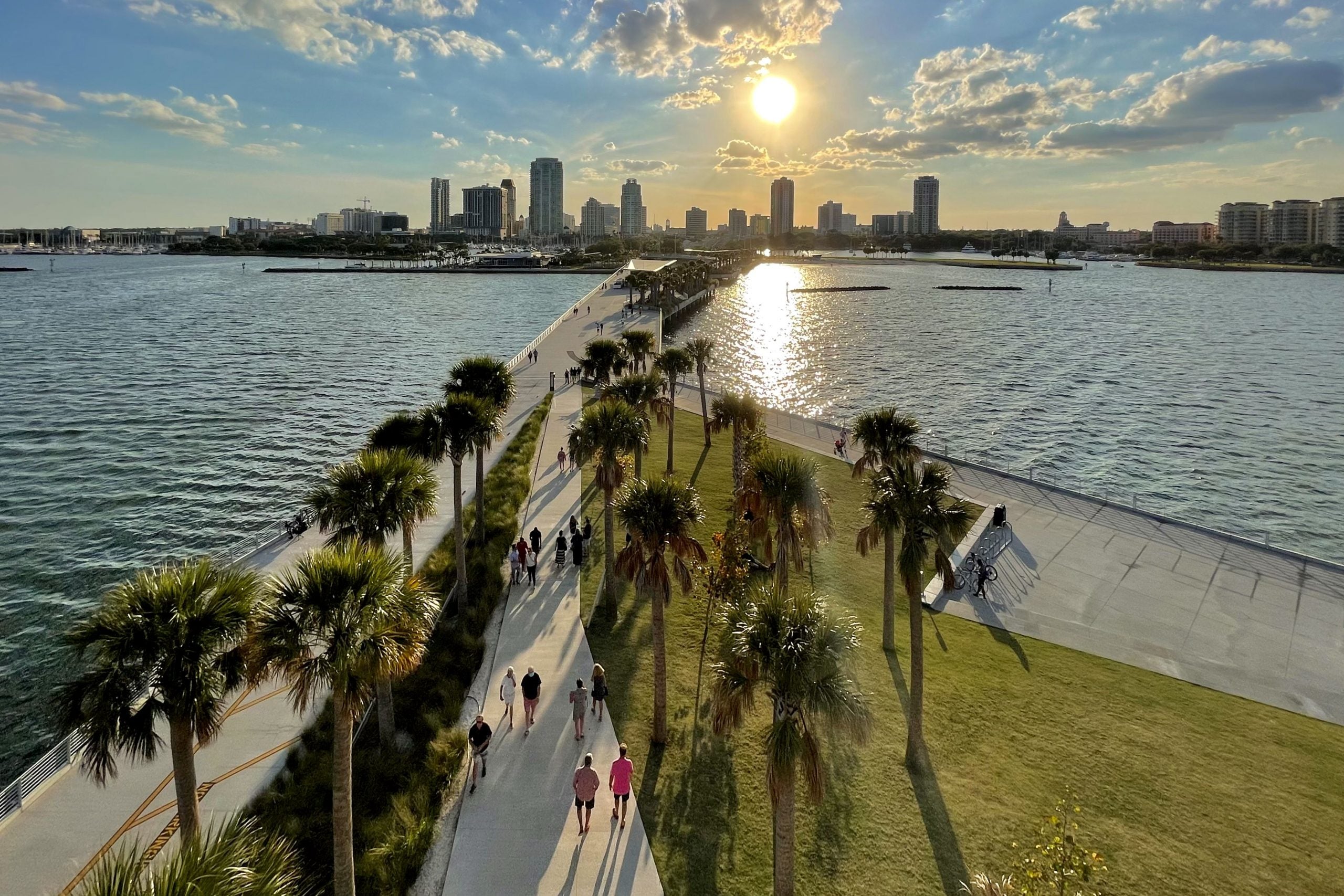 With a very busy day of exploring in the sun (don't forget your sunscreen!), I hit the hay a bit earlier than usual and woke up in time for sunrise — a must if you're within walking distance of the St. Pete Pier.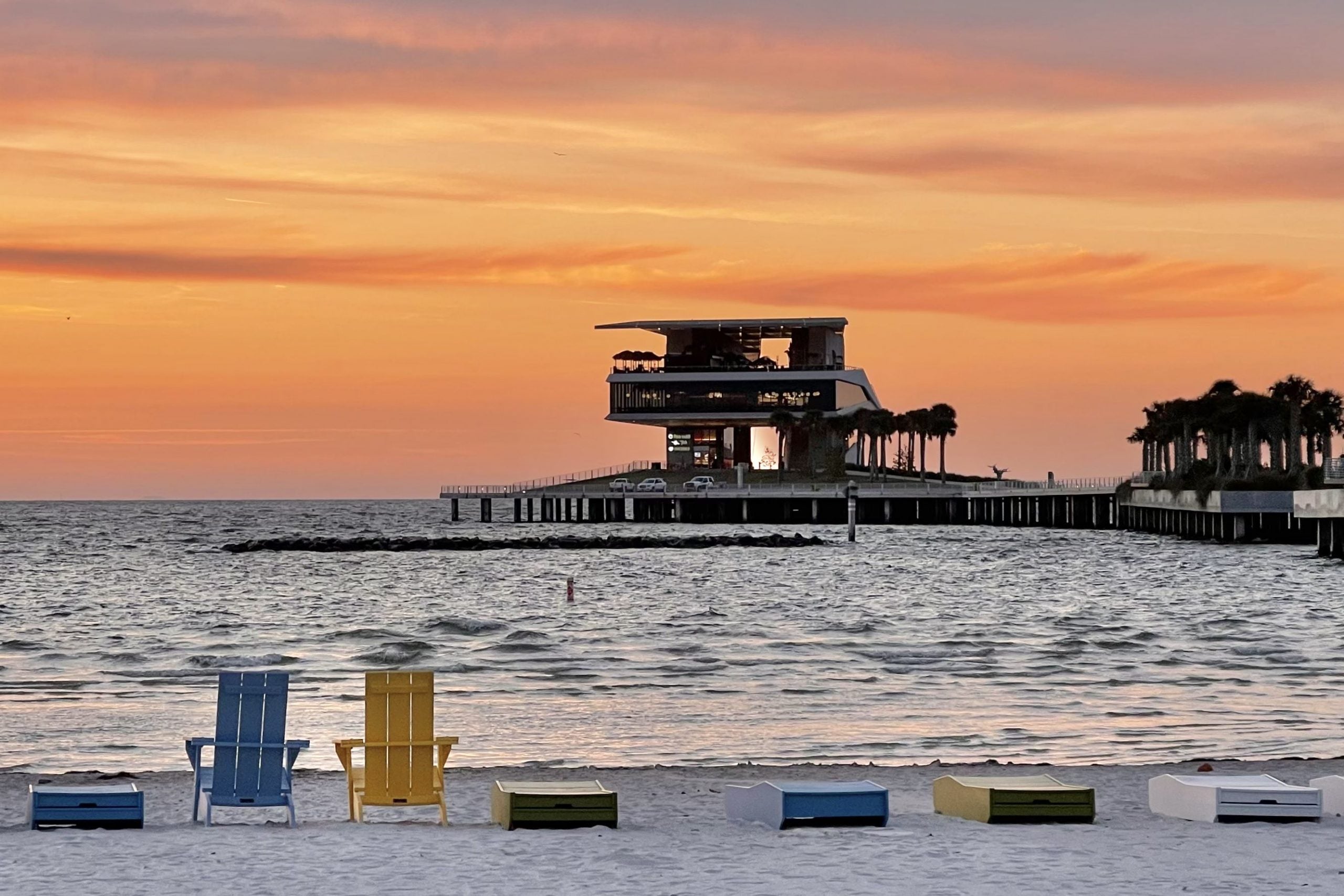 After an hour-long sunrise walk and an in-room Peloton ride, I headed over to the hotel breakfast, which came as a free perk of my Bonvoy status. The lobster Benedict was far better than I expected, given our distance from Maine. I would have been happy to spend $20 on this A+ breakfast dish.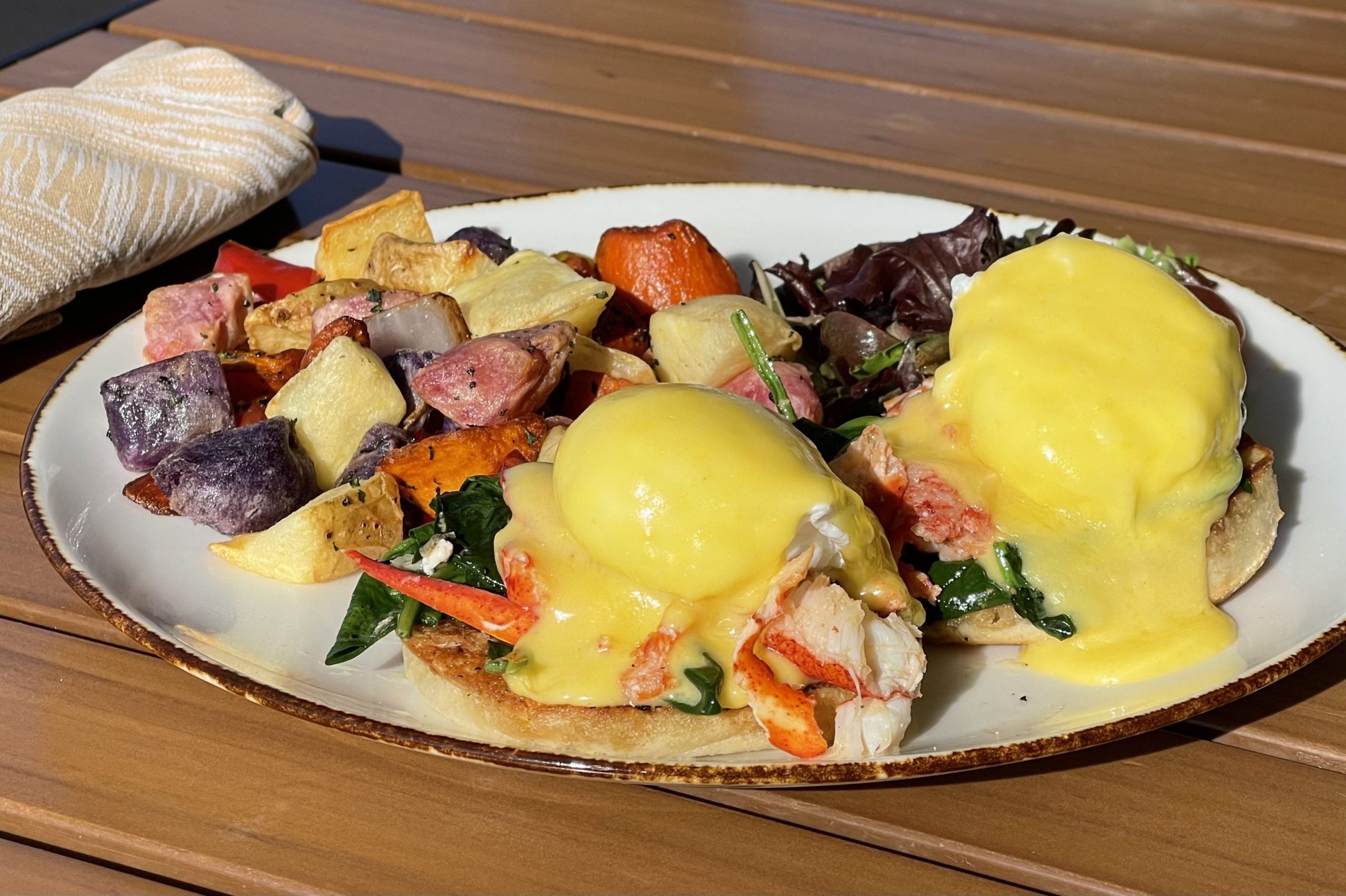 After breakfast, I ventured over to The Dali, St. Pete's famed Salvador Dali museum. While walk-up tickets might be available on some dates, you'll definitely want to lock in your $25 visit weeks or even months in advance if you can.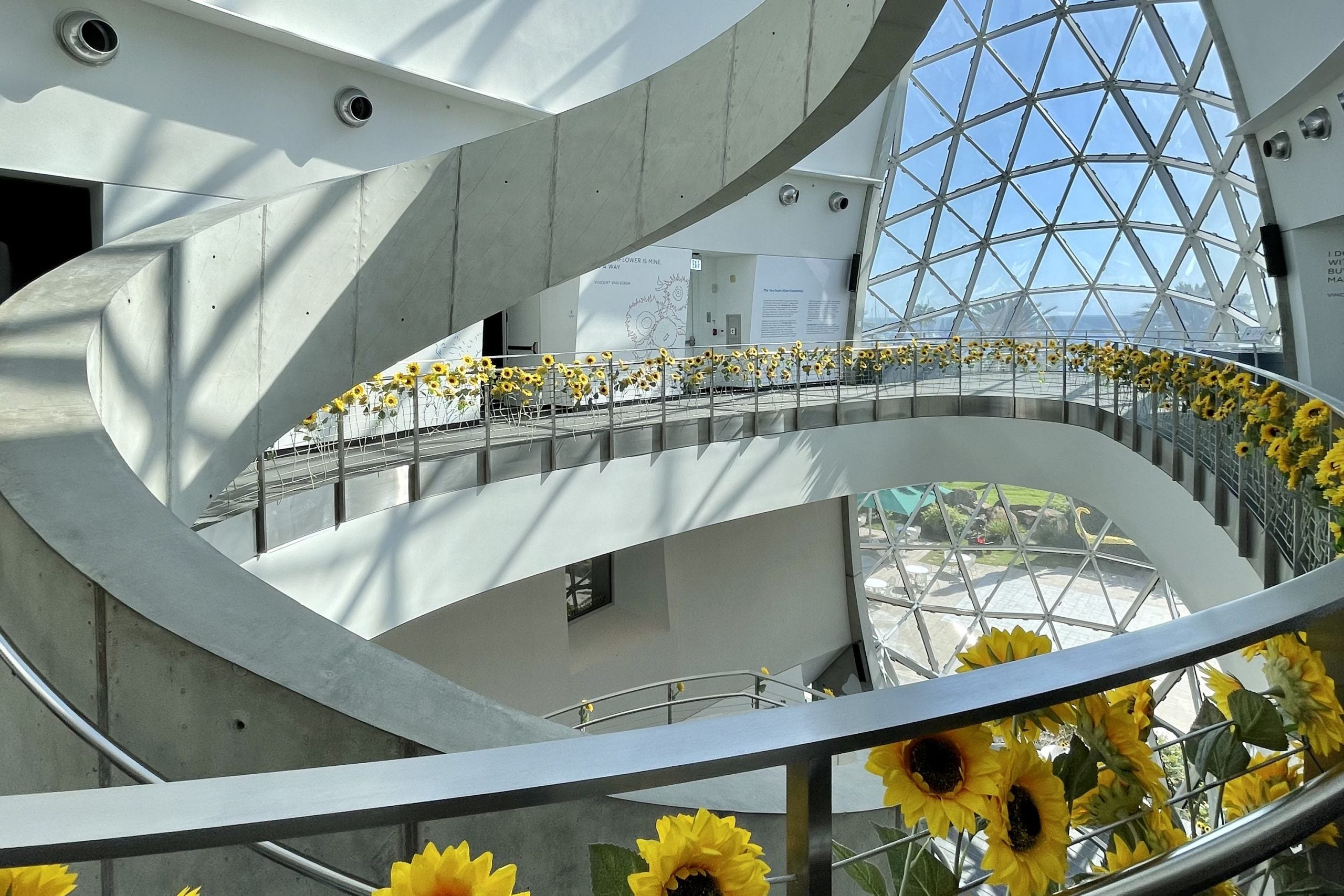 My first stop was Van Gogh Alive, a temporary exhibit that runs through June 13, 2021, with a digital Van Gogh experience created using special technology called SENSORY4.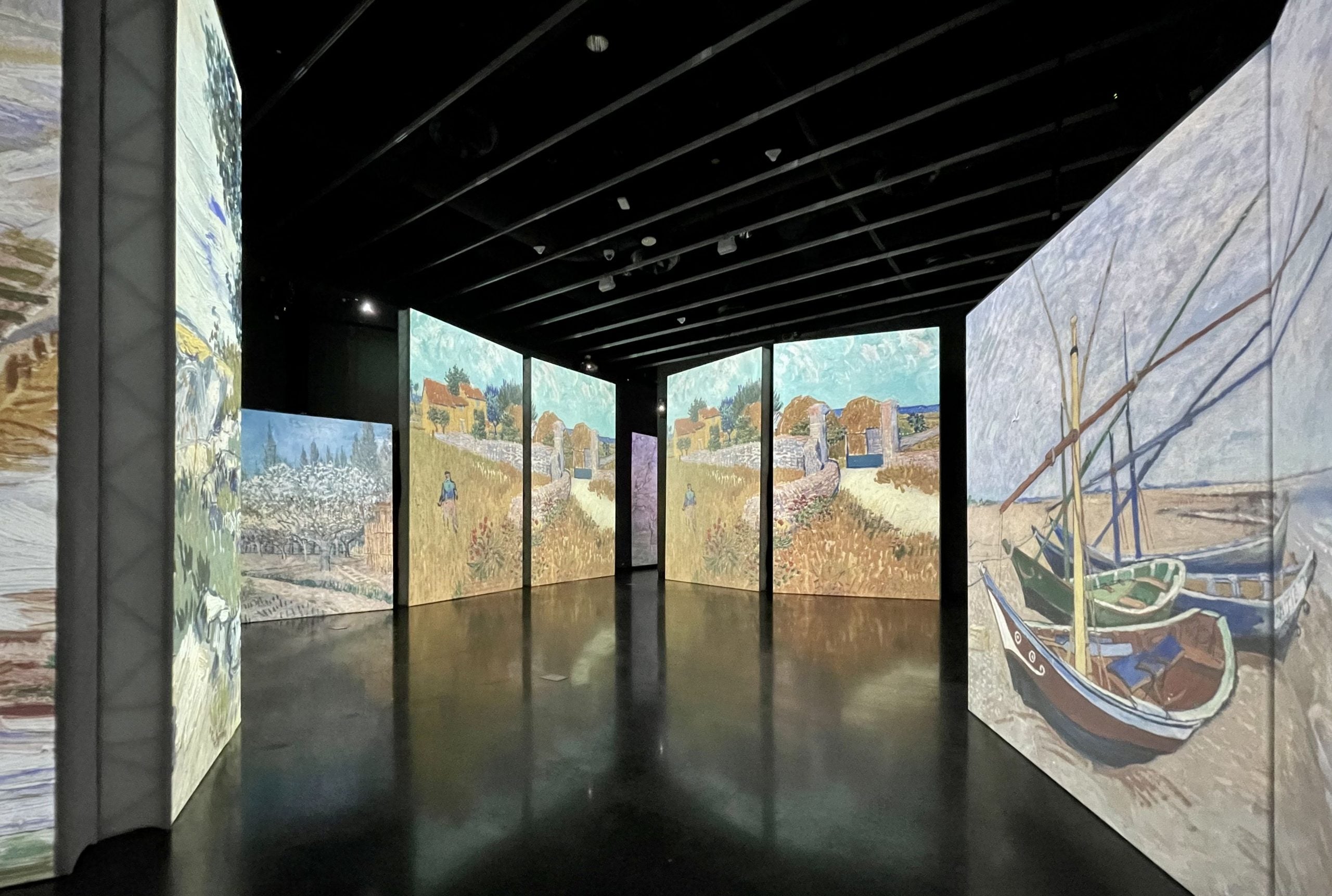 The permanent collection was the true highlight, though, with dozens of works from throughout Dali's career, including nearly 100 original oil paintings, plus hundreds of drawings and prints.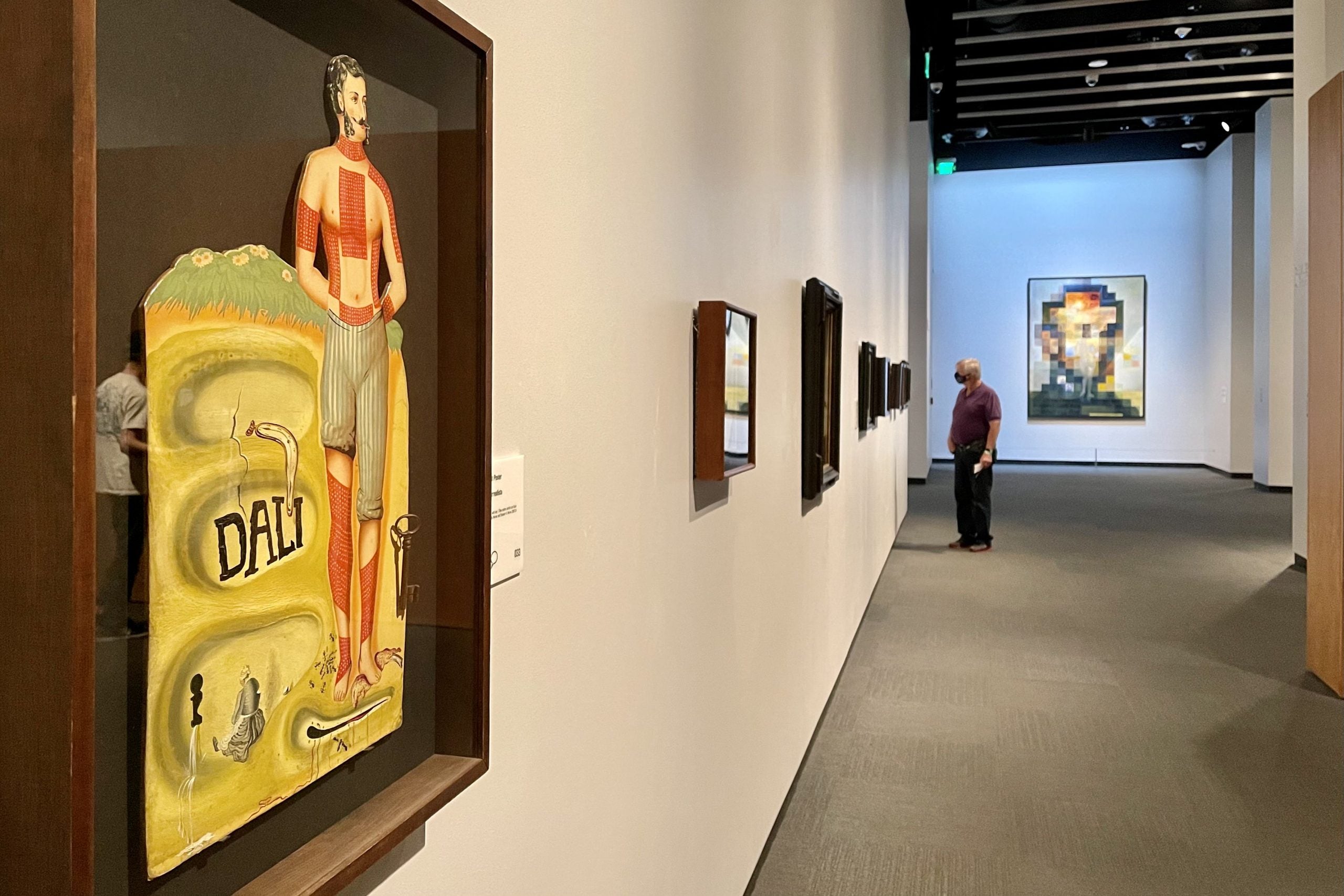 After the Dali Museum, I headed over to Bodega on Central for a fantastic (and enormous) Cuban sandwich ($9). I arrived around noon and was able to get a table, but outdoor seating is limited, so I'd recommend visiting right when they open at 11 a.m. or during off-peak hours — or planning to take your meal to go.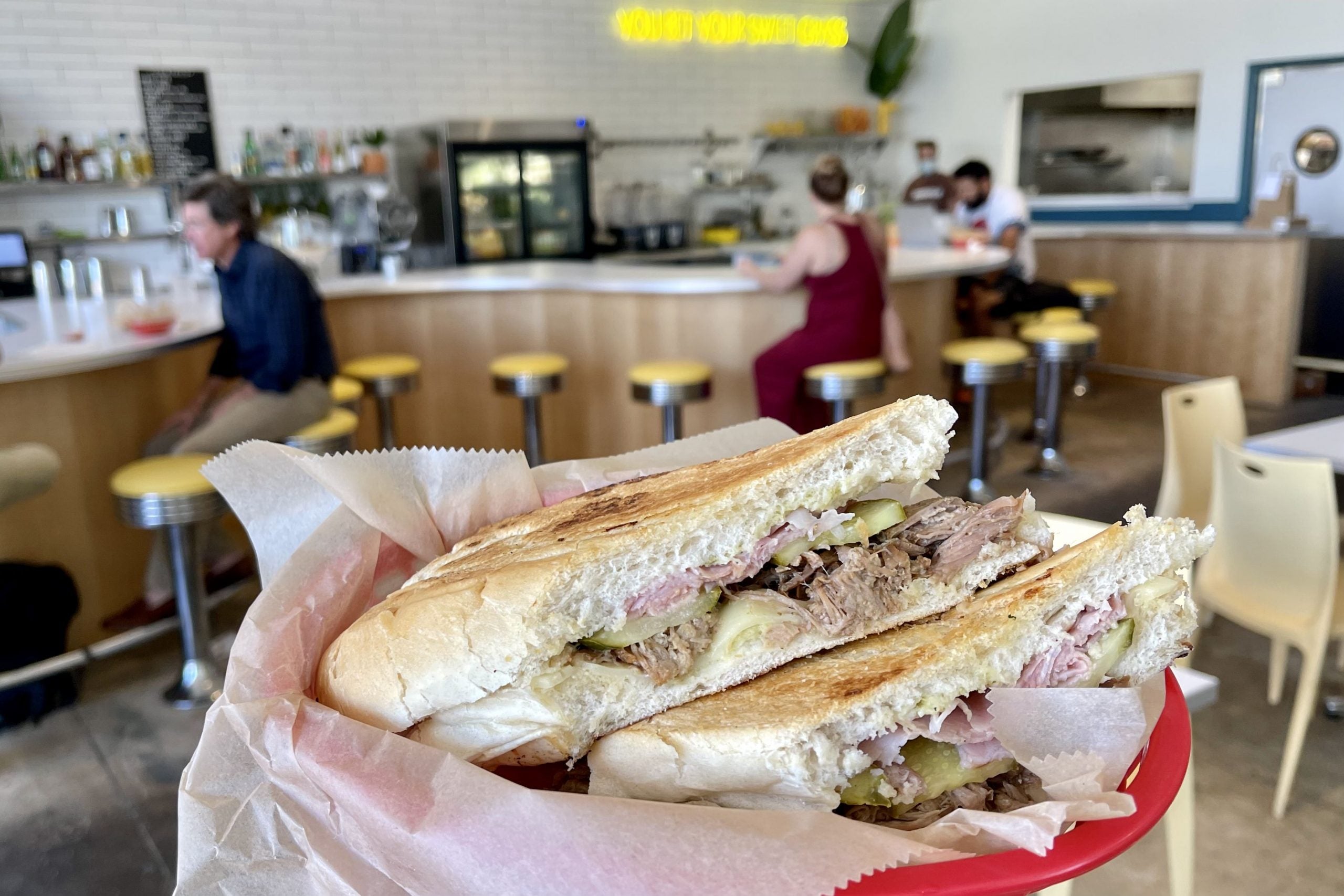 After lunch, it was a short Lyft ride over to check out The Don CeSar, a St. Pete Beach institution for almost 100 years. The Don plays a starring role in the aforementioned new television series, "Life's Rewards" (you can check it out on Amazon Prime Video from this link).
The hotel participates in Chase's Luxury Hotel & Resort Collection, with elite-like perks including upgrades, property credits and late checkout. You can also use points to pay for your stay through a portal like Chase Travel or with a fixed-value redemption like Capital One miles.
At $500 per night, it still was a bit out of my budget. That said, St. Pete Beach looked fantastic, and the hotel definitely is special — it's on my list for a future visit.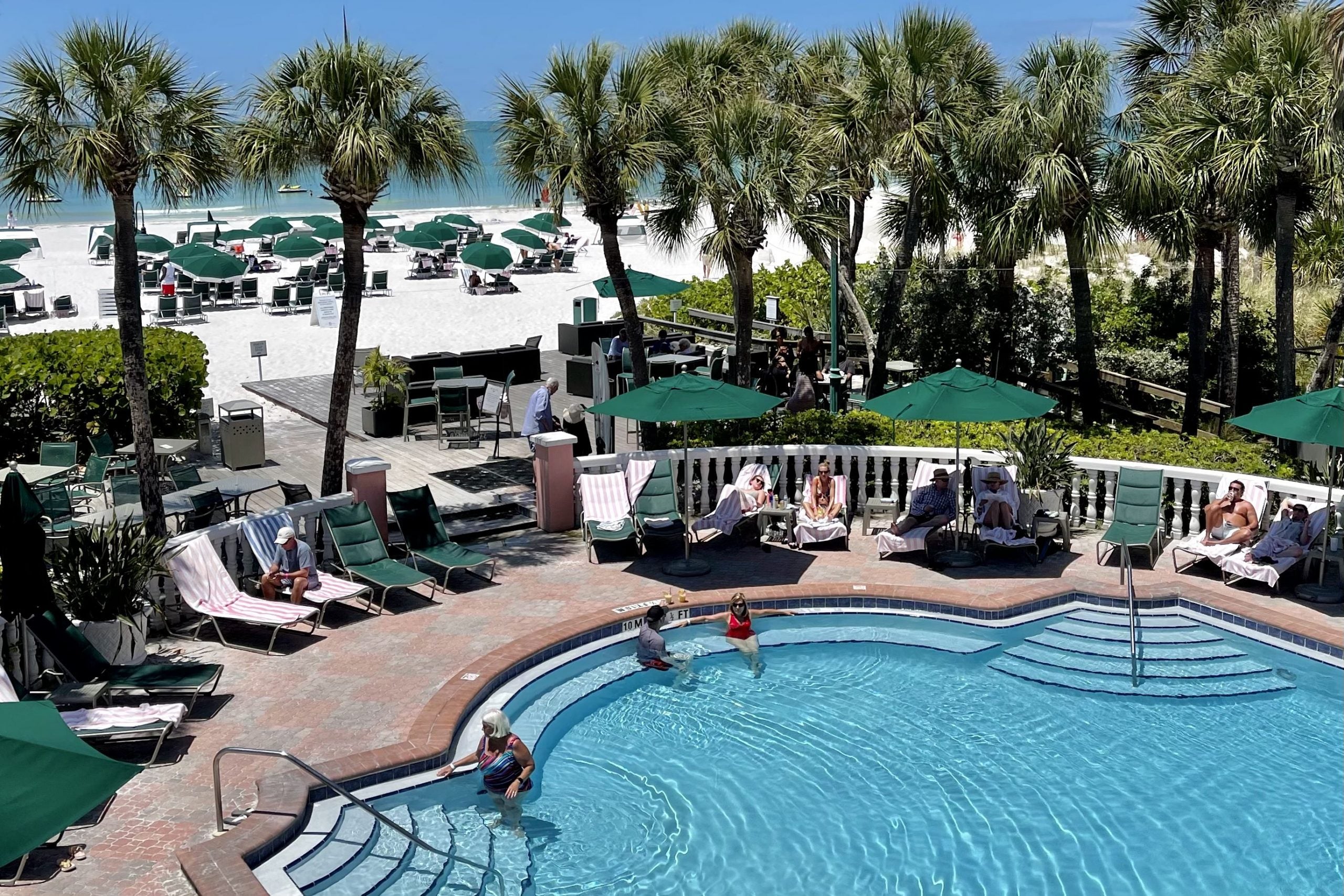 Clearwater Beach
Next, it was a 50-minute drive up the coast to Clearwater Beach to check into my next destination: the Hyatt Regency Clearwater Beach Resort and Spa. Including the drive from St. Pete and a quick stop at The Don CeSar, my Lyft cost a very reasonable $46.
As a Category 6 hotel, award nights in Clearwater are priced at 25,000 World of Hyatt points, which TPG values at $425. However, I was able to lock in a AAA rate of $341 for a base room, and the hotel charges a $29 resort fee, which is waived for World of Hyatt awards.
Paid rates during high season can reach or exceed $600/night, but there are a couple of additional reasons to consider burning your points here. First, all standard award rooms include furnished balconies with partial water views. In addition, you can book directly into a 600-square-foot "deluxe room" — which includes a kitchen with a full-sized fridge, microwave and cooktop.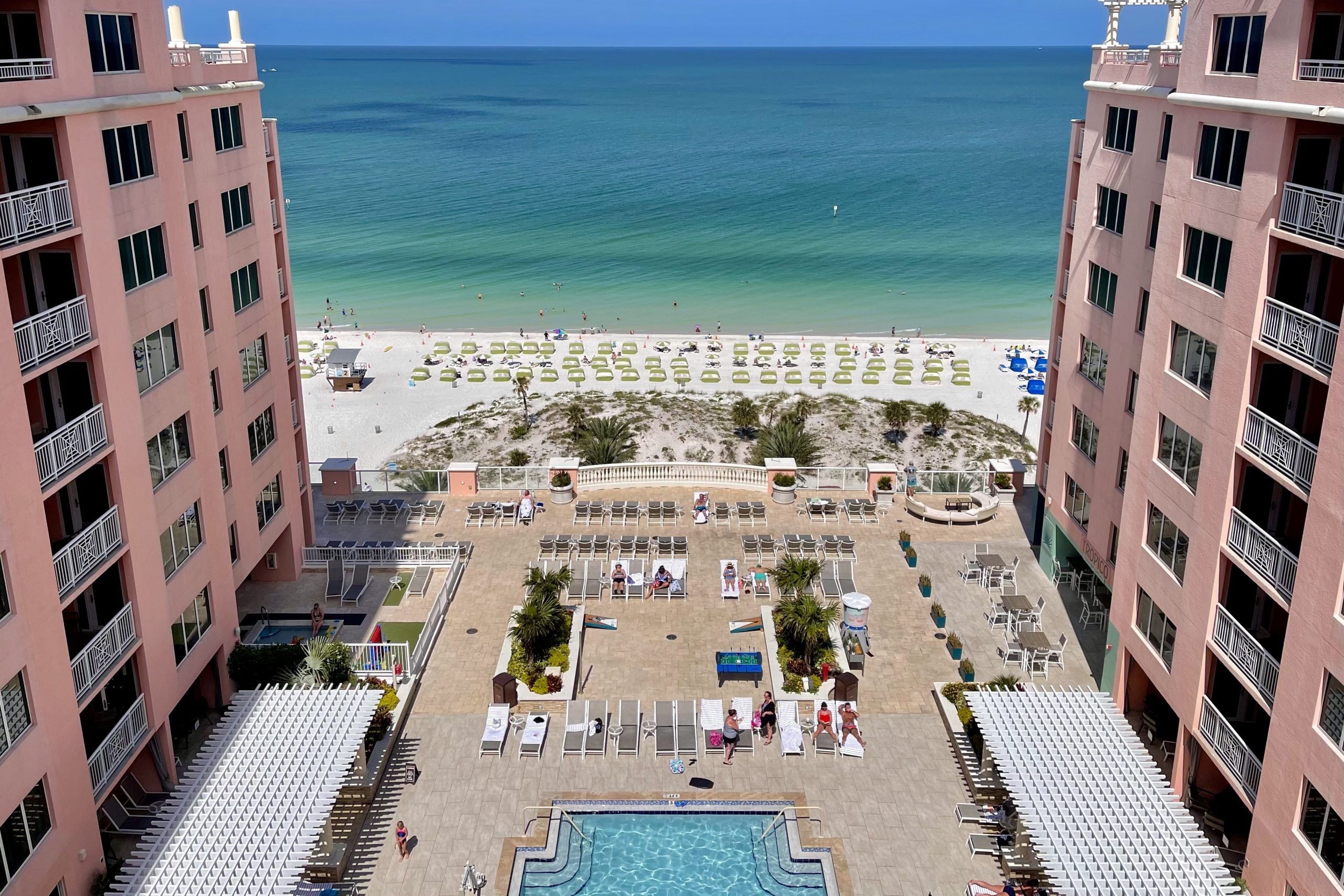 A day before arrival, I received an email outlining the hotel's COVID-19 precautions, and I responded asking to be assigned a poolside suite, if possible — even though it normally carries a $150-$200 premium. While I'm not technically eligible for suite upgrades as a World of Hyatt Explorist elite, the hotel didn't have any problem assigning me that room for the mid-week night.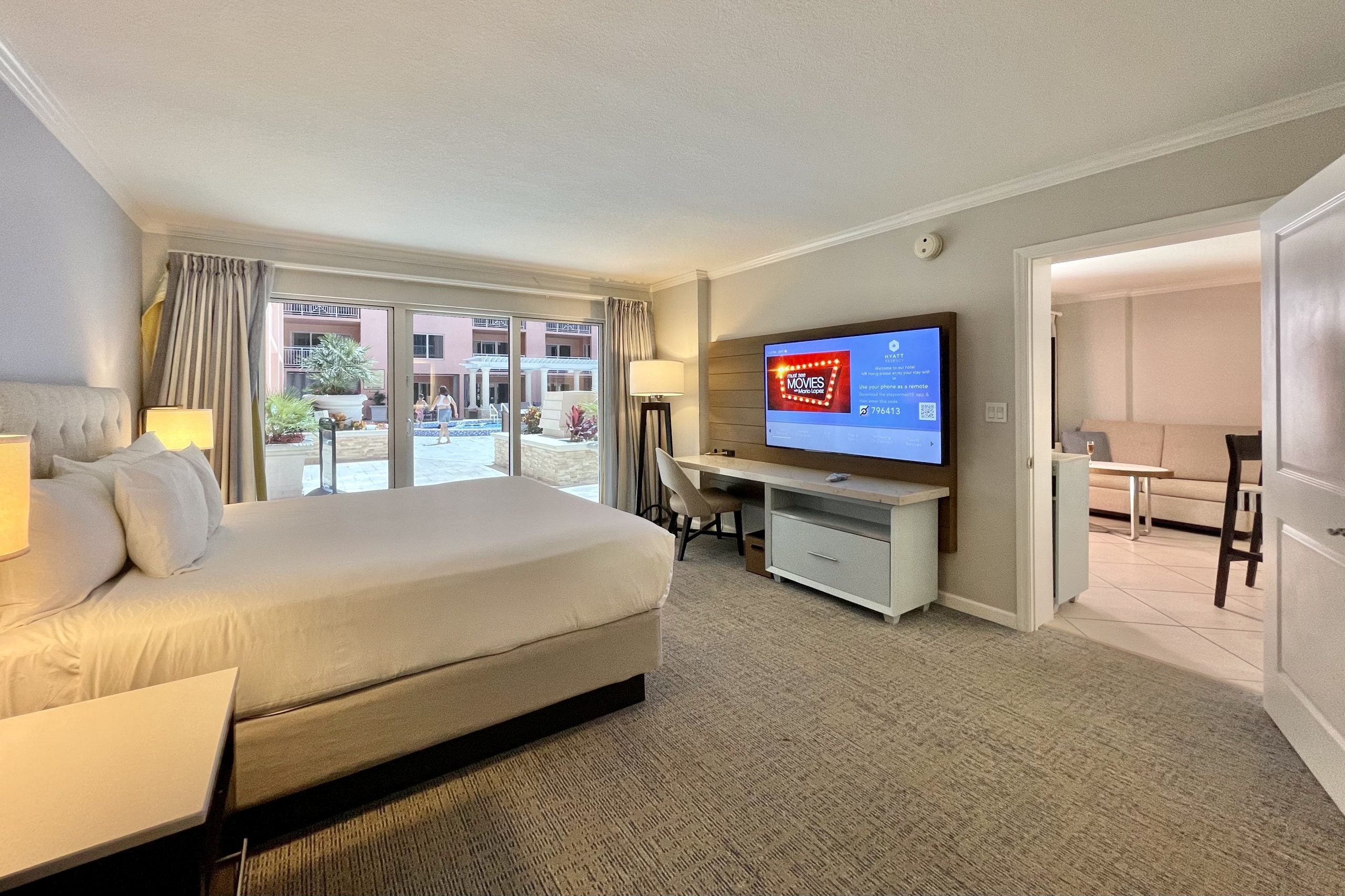 After a few hours of work at the hotel, I wandered around Clearwater Beach, including a stop by the busy marina.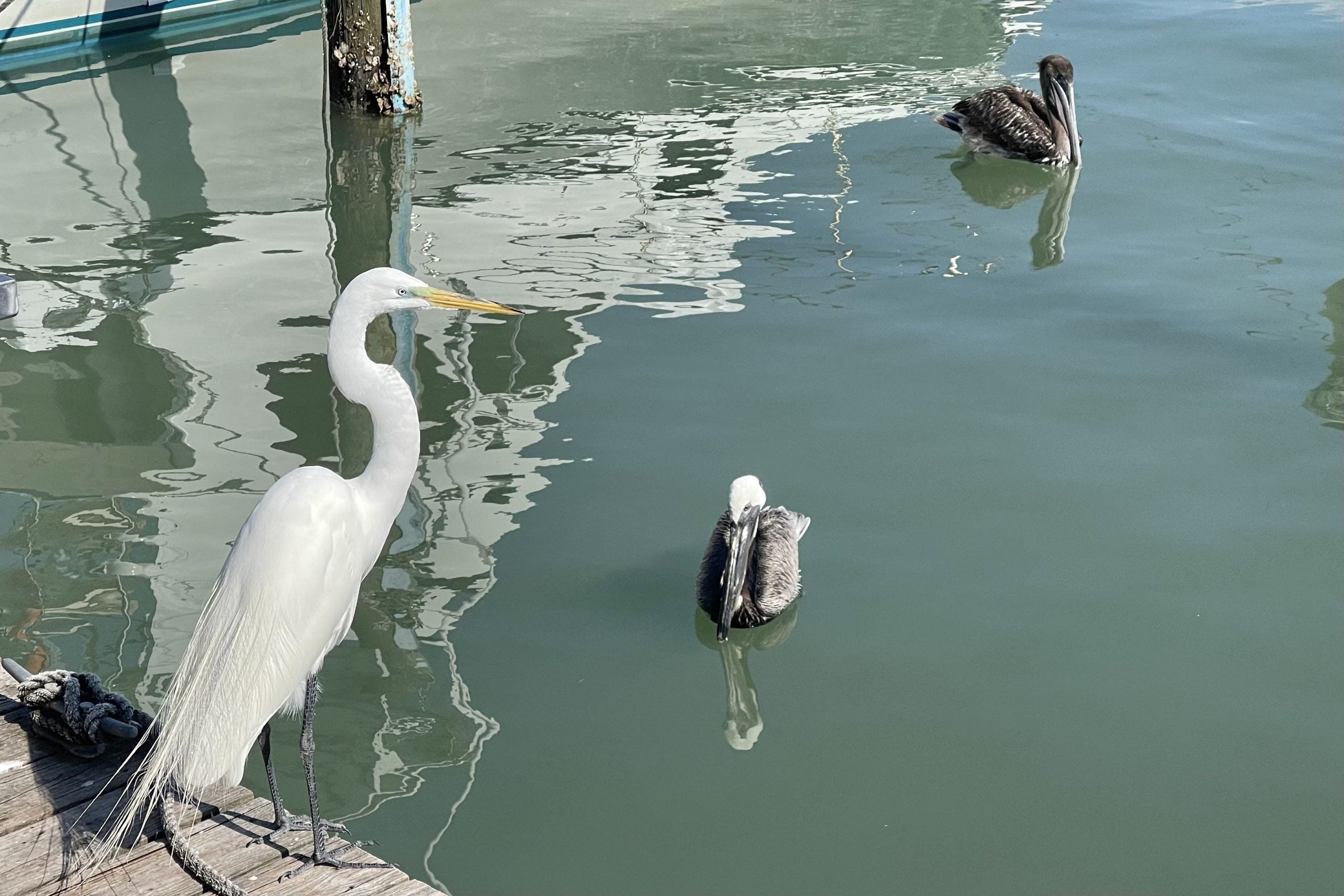 For dinner, I walked over the causeway to the highly-recommended Island Way Grill, which offered abundant outdoor seating in the late-afternoon but was beginning to get crowded by the time I left. I had heard good things about the sushi, so I ordered a Frankie's Tuna Roll ($16) and a Tuna Sun Roll ($14), plus an early bird mojito ($6) and a shrimp cocktail ($4). The sushi was a bit underwhelming, but I really enjoyed my early bird shrimp cocktail and drink!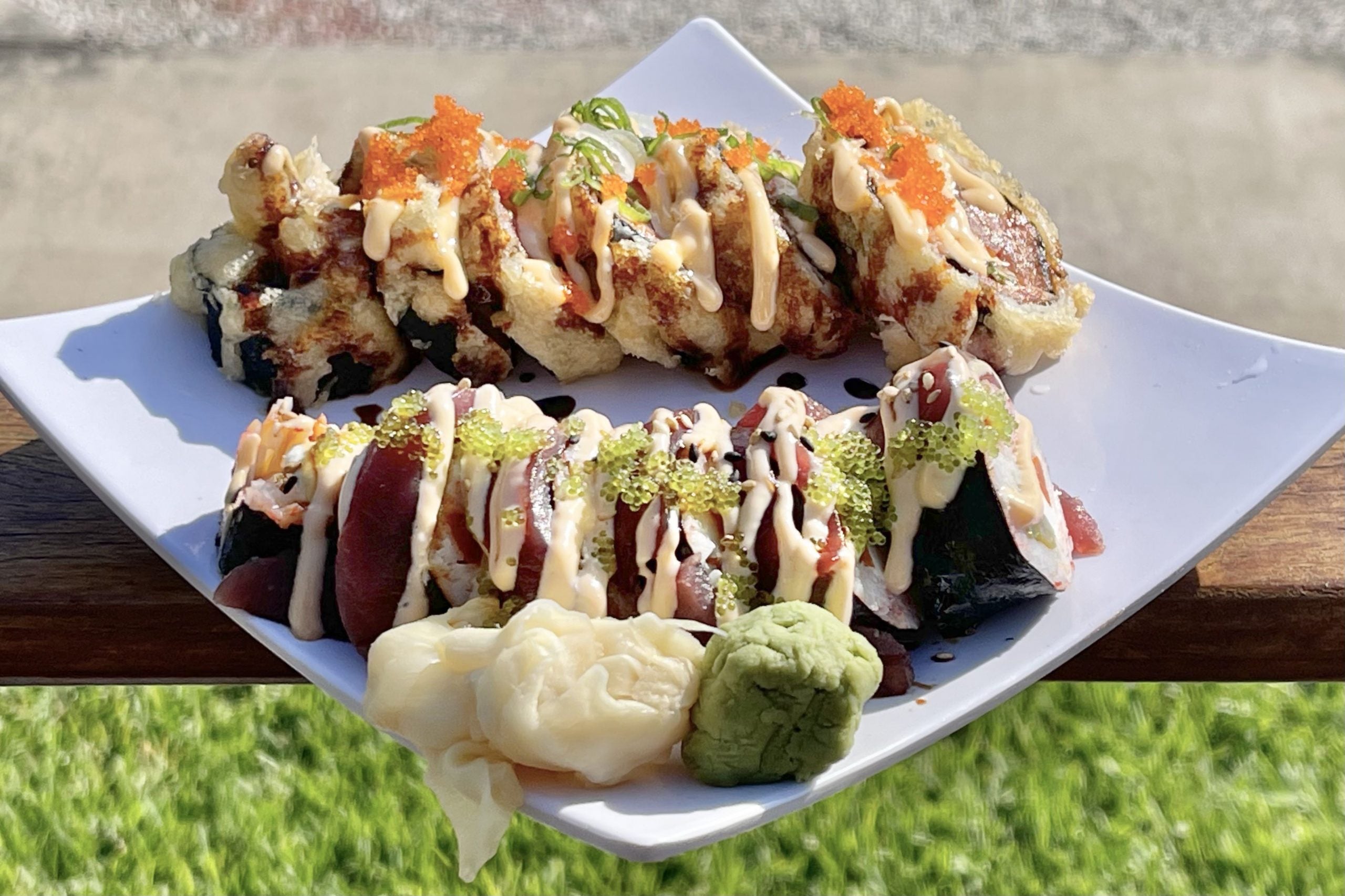 After dinner, I walked a bit over an hour to Sand Key Park, just south of Clearwater. It was a beautiful walk, and while Sand Key Beach isn't as pristine as its counterpart in Clearwater, it was considerably less crowded.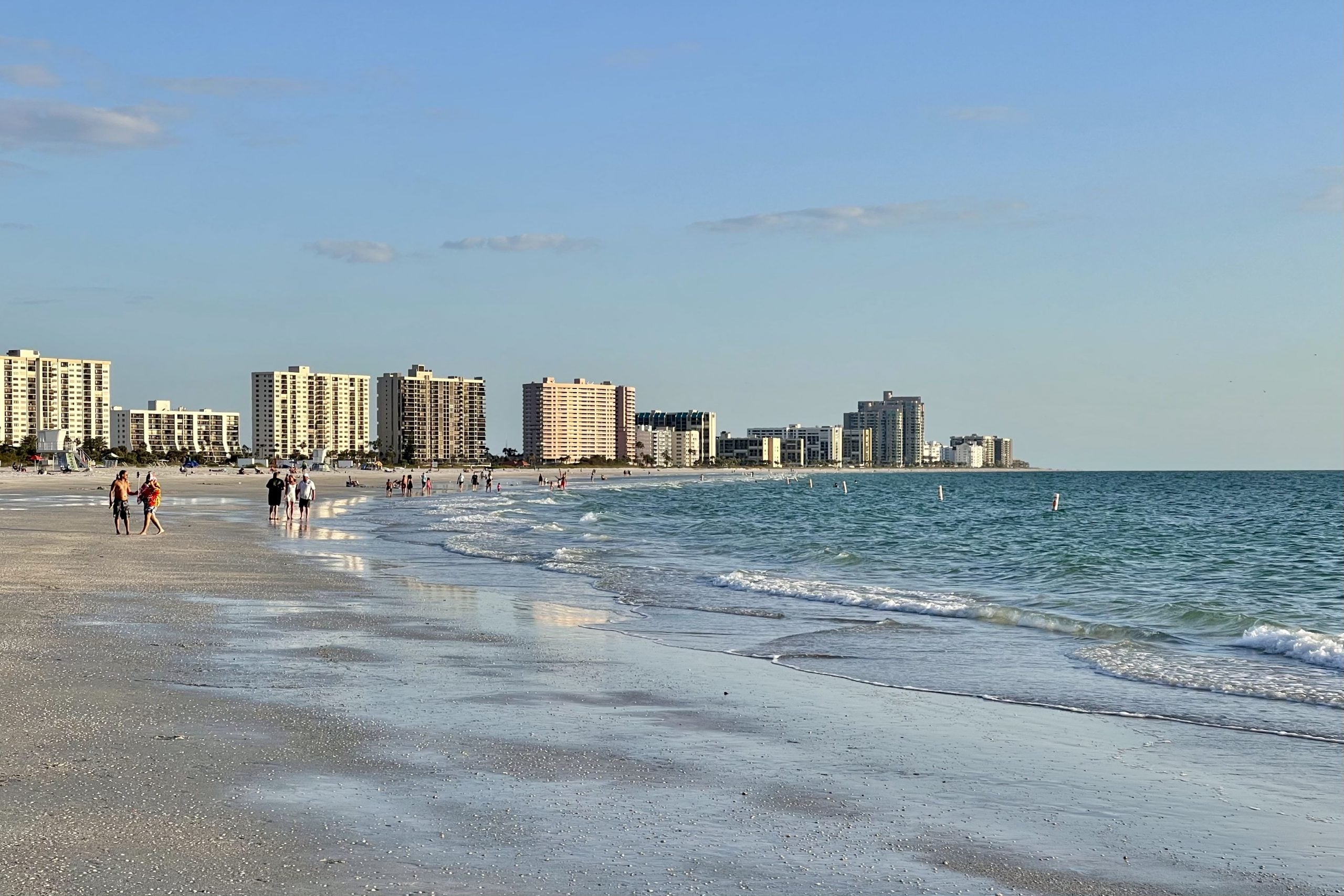 Just before sunset, I found a perfect viewpoint on the Gulf Blvd bridge, with views of Clearwater, Sand Key and the Gulf of Mexico in between.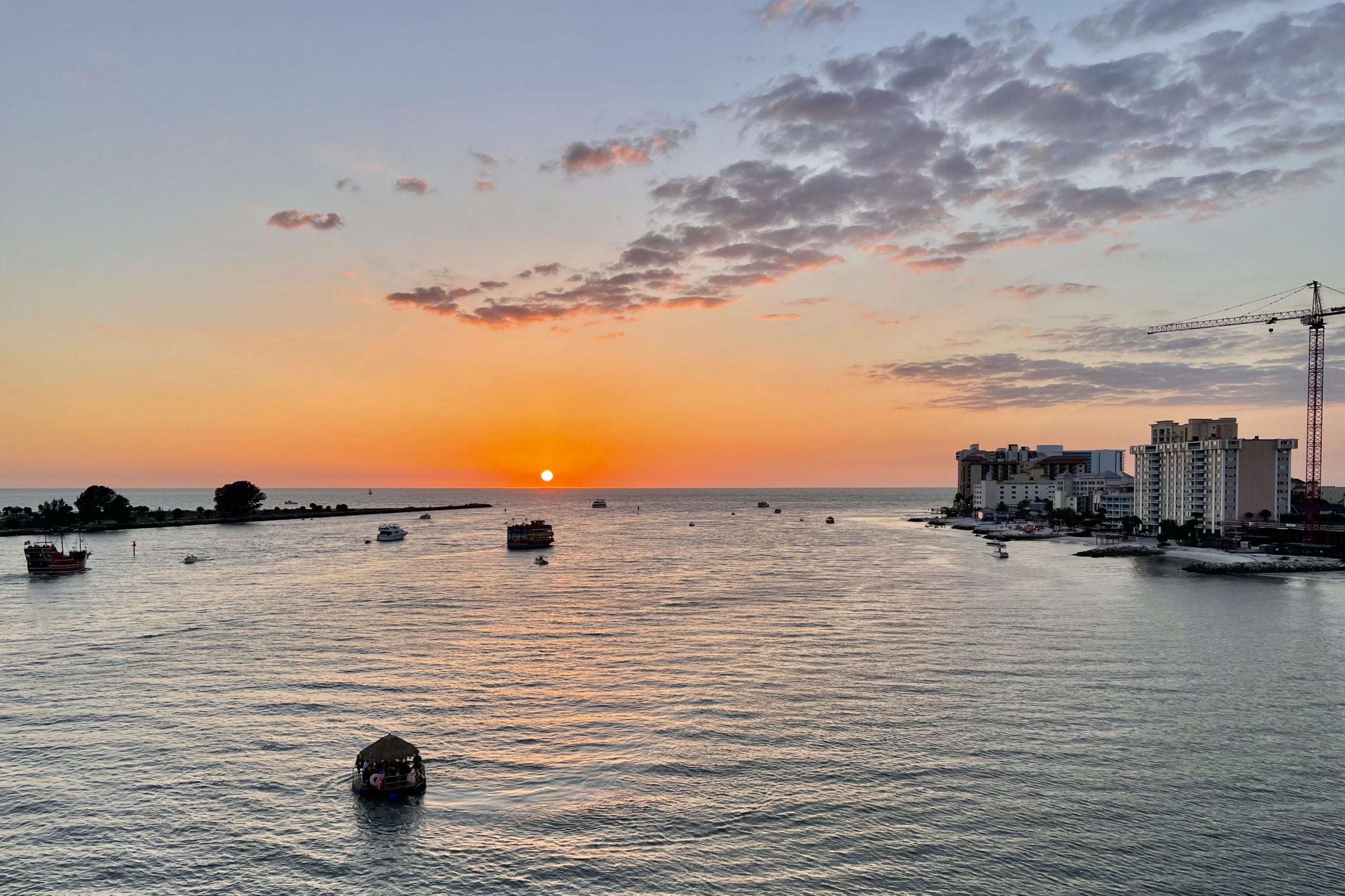 After a great night of sleep at the Hyatt, I walked down the beach to Clear Sky Cafe. Pool chairs are included in the Hyatt's $29 resort fee, but the hotel doesn't manage the beach, so you'll need to pay separately for a rental there. Rates are reportedly $30 for the full day, including a cabana and two chairs.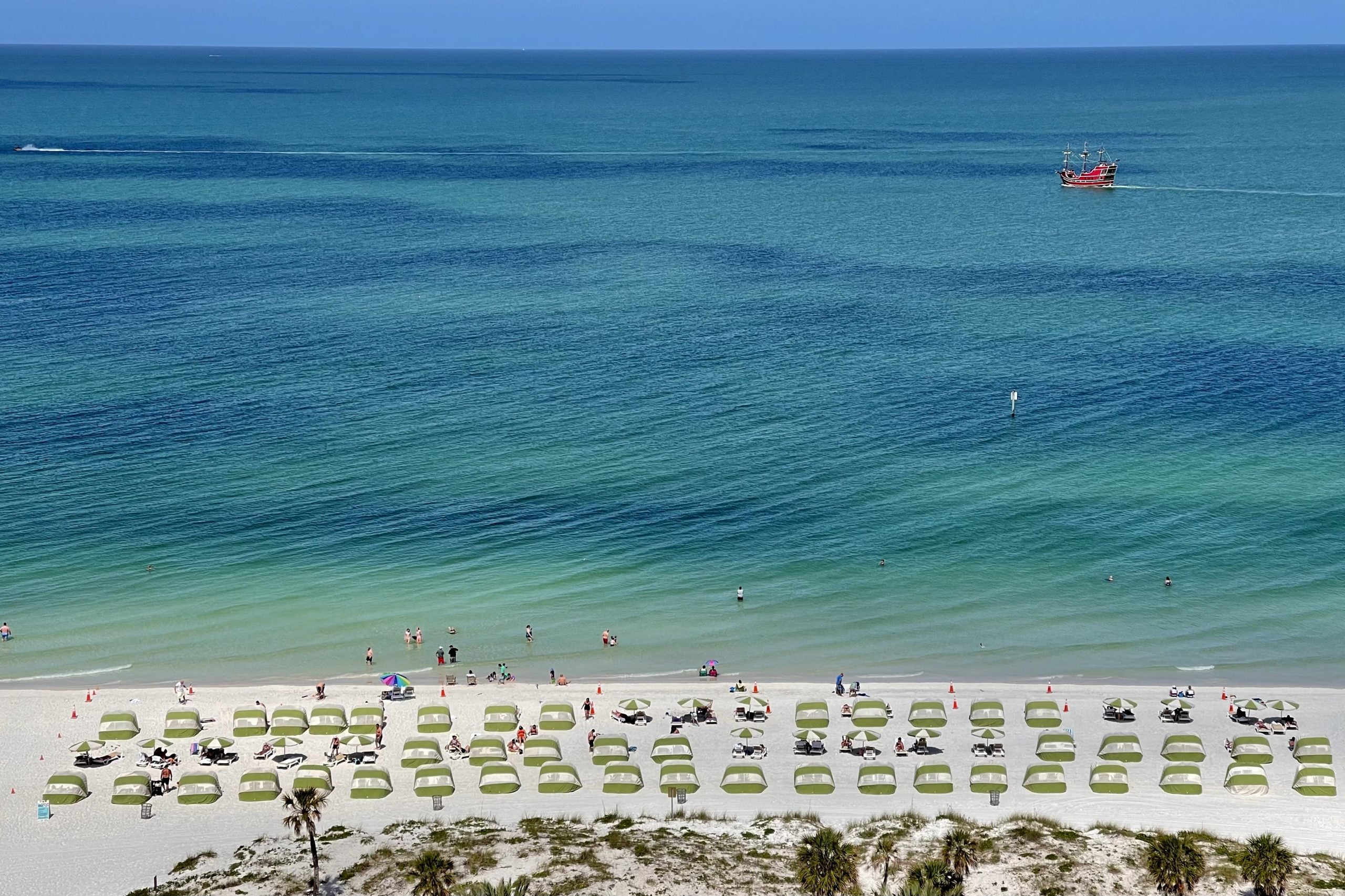 At first I was thrilled to find a quiet spot on the sidewalk. However, the absence of other patrons gave a seagull the confidence it needed to swoop down and steal part of my breakfast!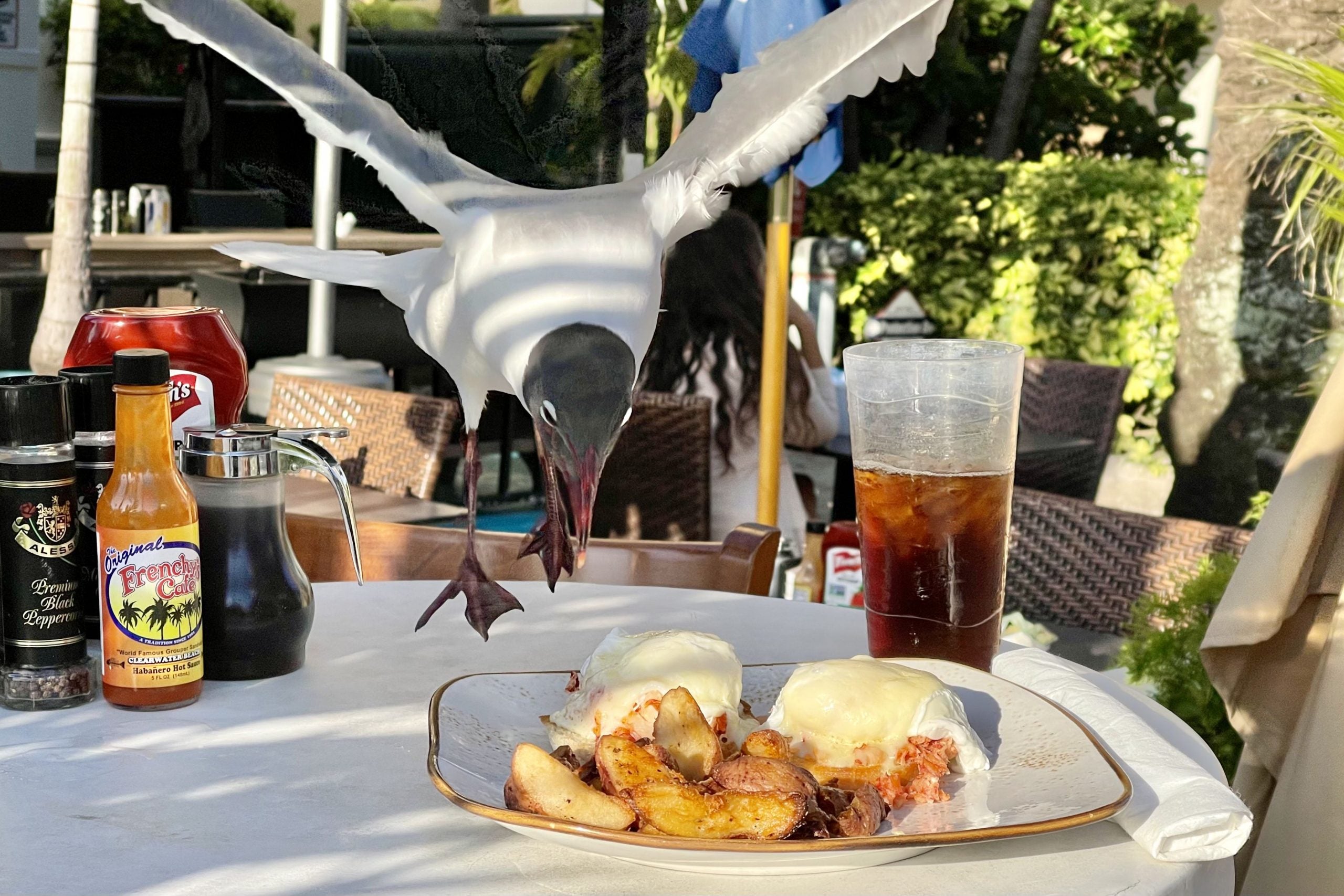 I still got to enjoy most of my $17 Lobster Brie Bennie (yes, two days in a row!) — it was tasty, but not quite as delicious as my Vinoy breakfast from the day before. Next time, I think I'll go for one of Clear Sky's sweet breakfast options like Nutella waffles, instead.
Check out "Life's Rewards" for more info on this area — now streaming on Amazon Prime Video
After another leisurely walk around Clearwater, I headed back to the Hyatt, got ready for the day and checked out of my suite, before walking back north to Frenchy's Rockaway Grill, which a handful of readers had recommended.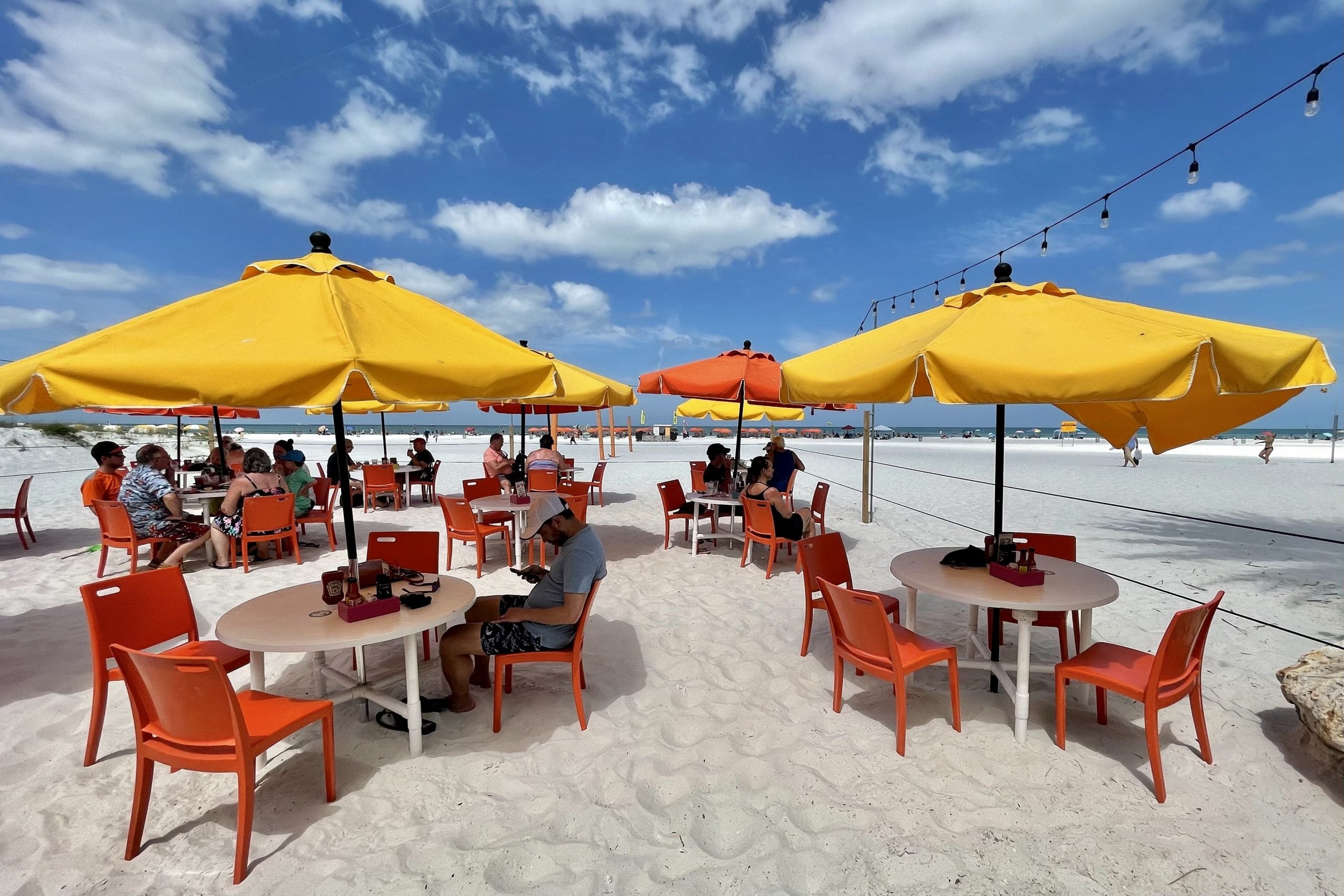 I was thrilled to find stone crabs on the menu, a special Florida treat! Stone crabs are generally only available between mid-October and mid-May, so you'll need to visit in fall, winter or spring if you're hoping to get some. They don't come cheap — at Frenchy's, I got a pound of large claws for $30.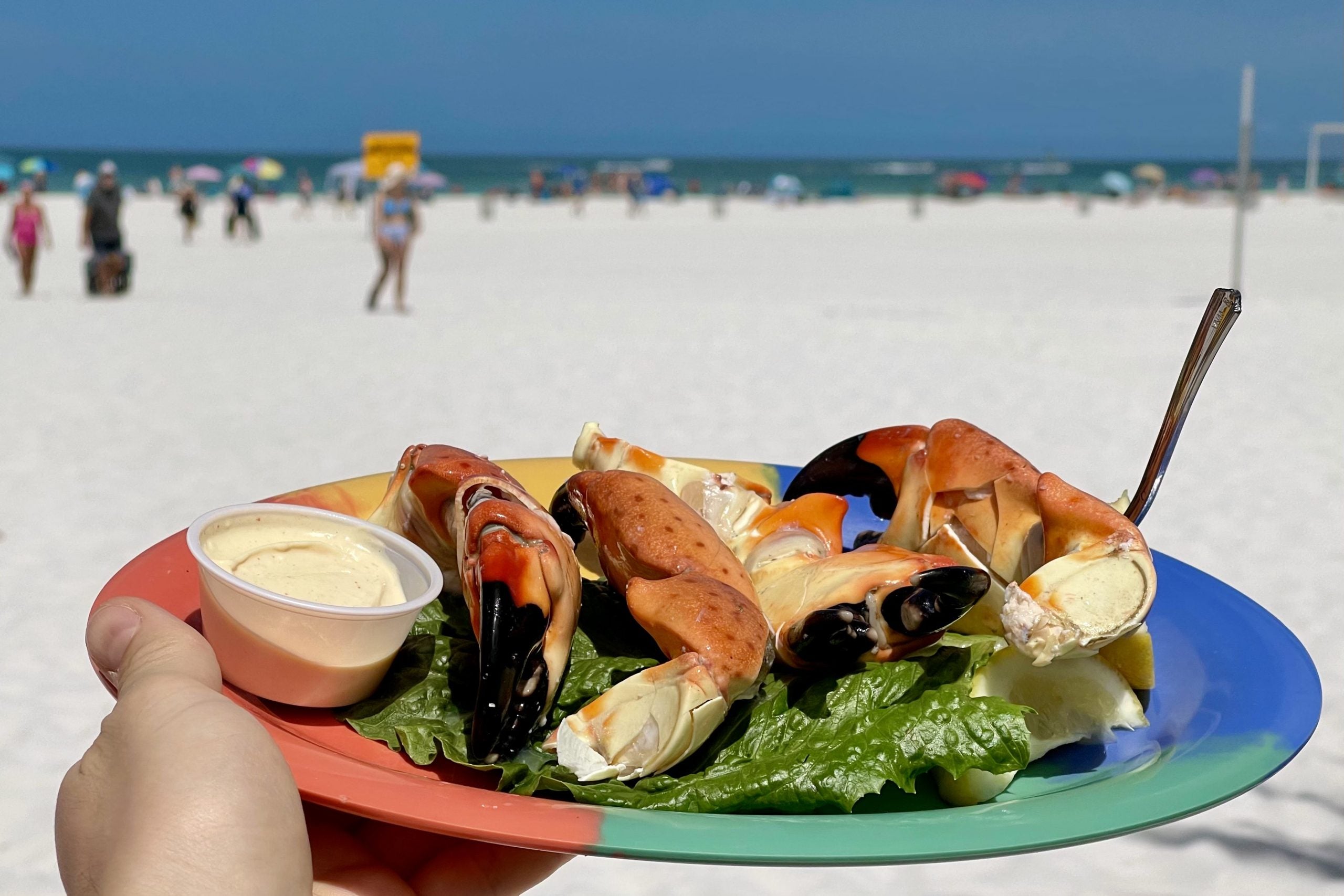 Even though they cost 30 bucks, you might want to think of stone crabs as more of an appetizer — they probably won't fill you up. Feeling especially ambitious, I decided to try the "world famous" grouper sandwich. I ordered my 8-ounce "colossal" ($19) grilled, but it came out very greasy and a bit overcooked. Perhaps it was an off day for the kitchen, but I left wishing I had ordered a second plate of stone crabs, instead.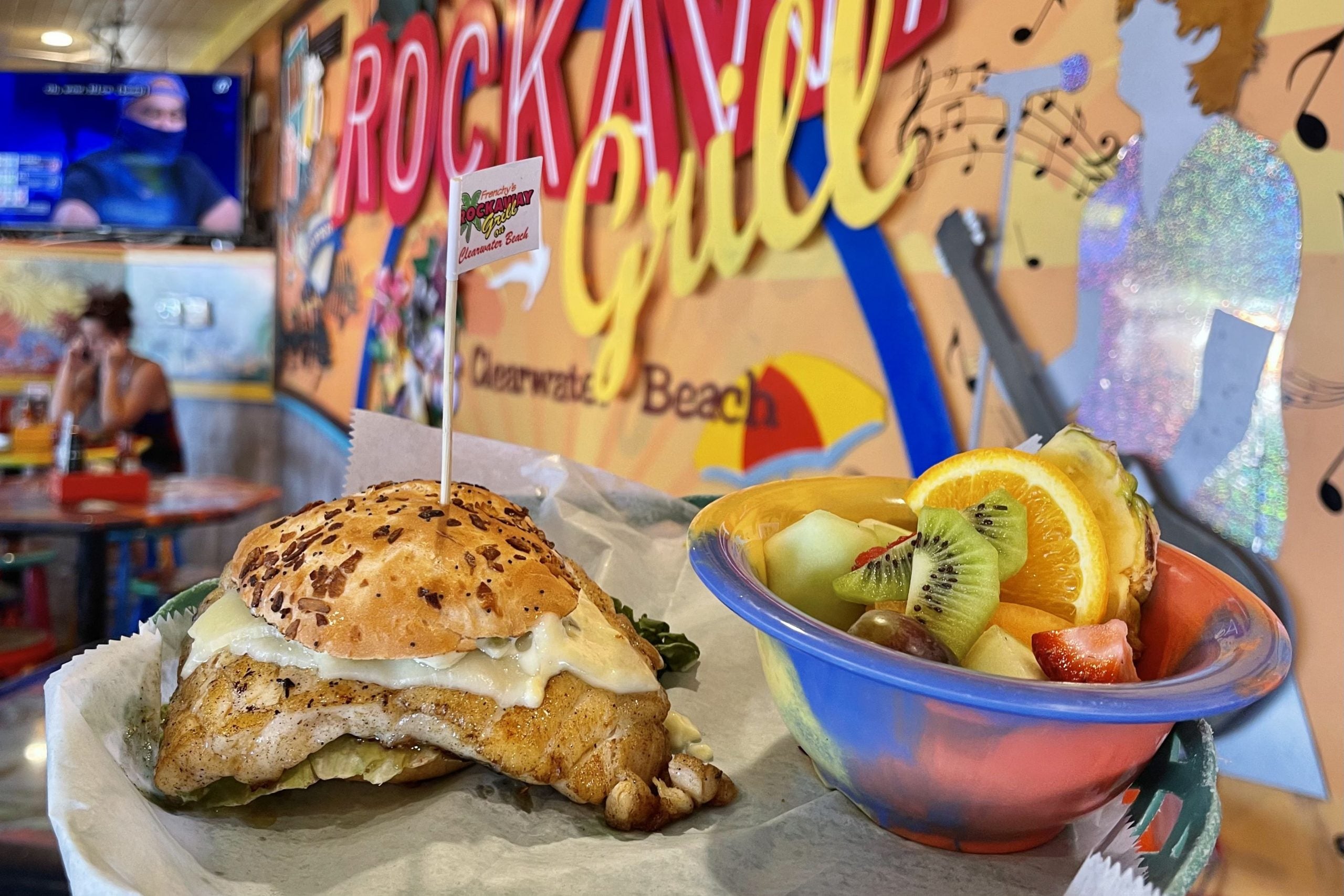 Dunedin
For my final night, it was a 15-minute ($14) Lyft ride to Dunedin, and my adorable Airbnb cottage. My nightly rate was a reasonable $149, but after a cleaning fee ($125), service fee ($39) and taxes ($36), my grand total was almost $350.
The house was very cute and certainly clean, but that $125 fee felt a bit steep for one guest staying a single night. If you're a smaller group or booking a short stay, I'd consider asking for a reduced cleaning fee before you book your stay.
While you can't use points to book an Airbnb in the traditional sense, it's an excellent opportunity to redeem flexible rewards, such as the miles you can earn as part of the current welcome bonus for the Capital One Venture Rewards Credit Card.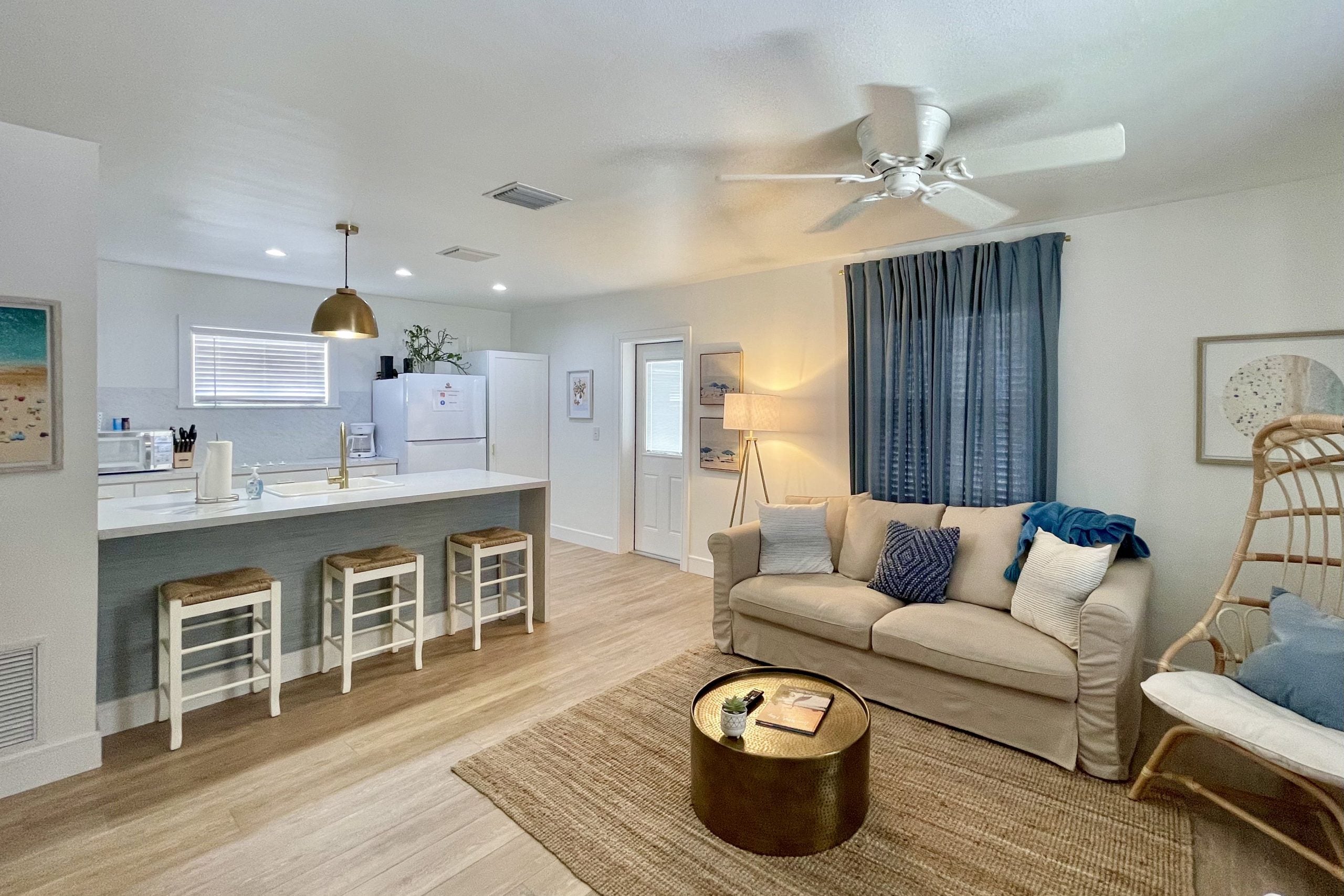 Before this trip, I knew Dunedin to be a coastal city on the South Island of New Zealand, but there's also a very cute Florida town by the same name. It's small, with a population of less than 40,000, but it's an ideal spot to mix in with a stay in the far larger towns of Clearwater and St. Pete.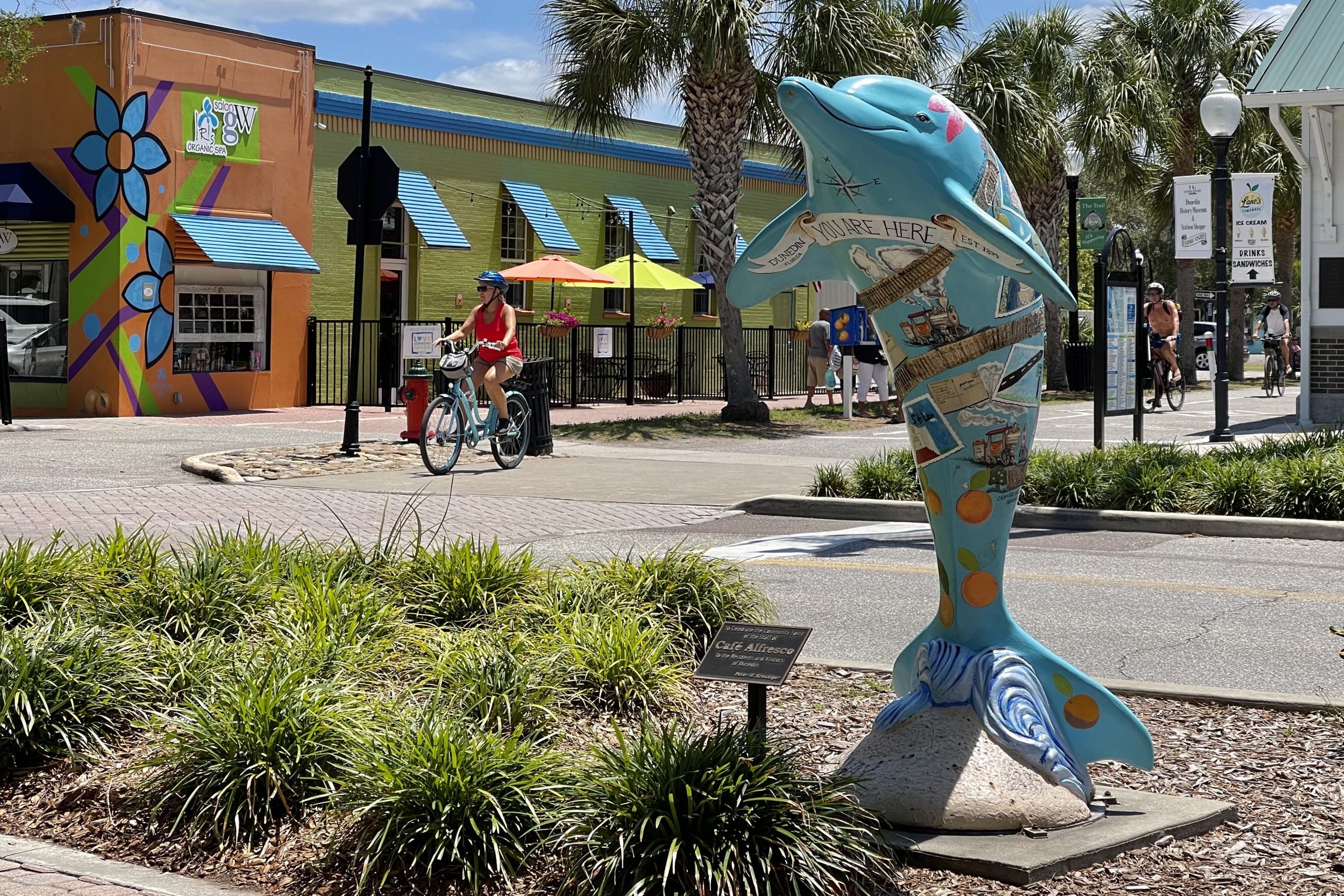 Best yet, it's right on the Pinellas Trail, which is paved for easy riding and runs all the way from St. Petersburg to Tarpon Springs. I rented a bike for the afternoon and had an amazing ride, including several stops (such as the butterfly garden below) along the way.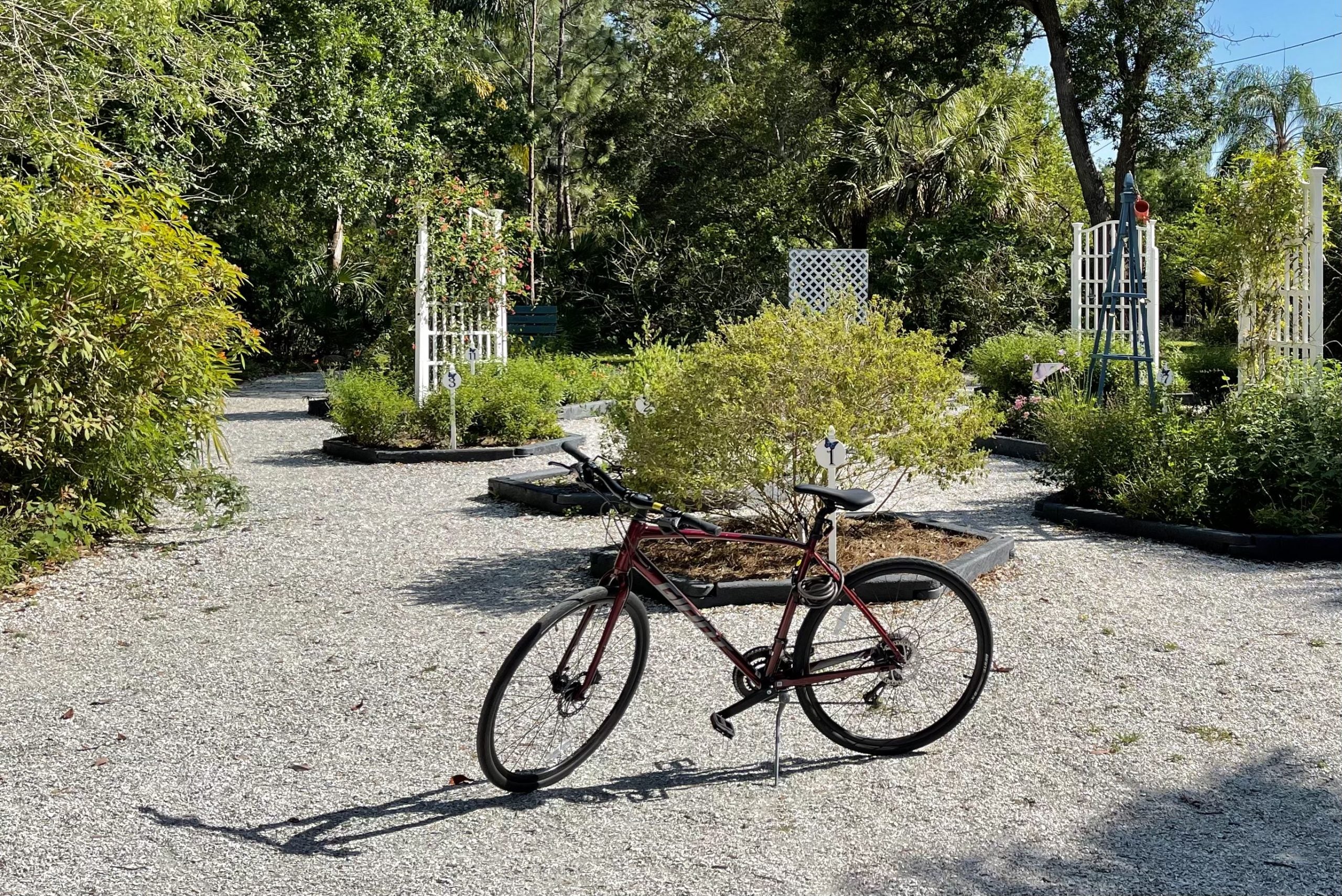 The Pinellas Trail effectively functions as a road for non-motorized vehicles, and you can park your bike and step into shops, breweries and other businesses along the way.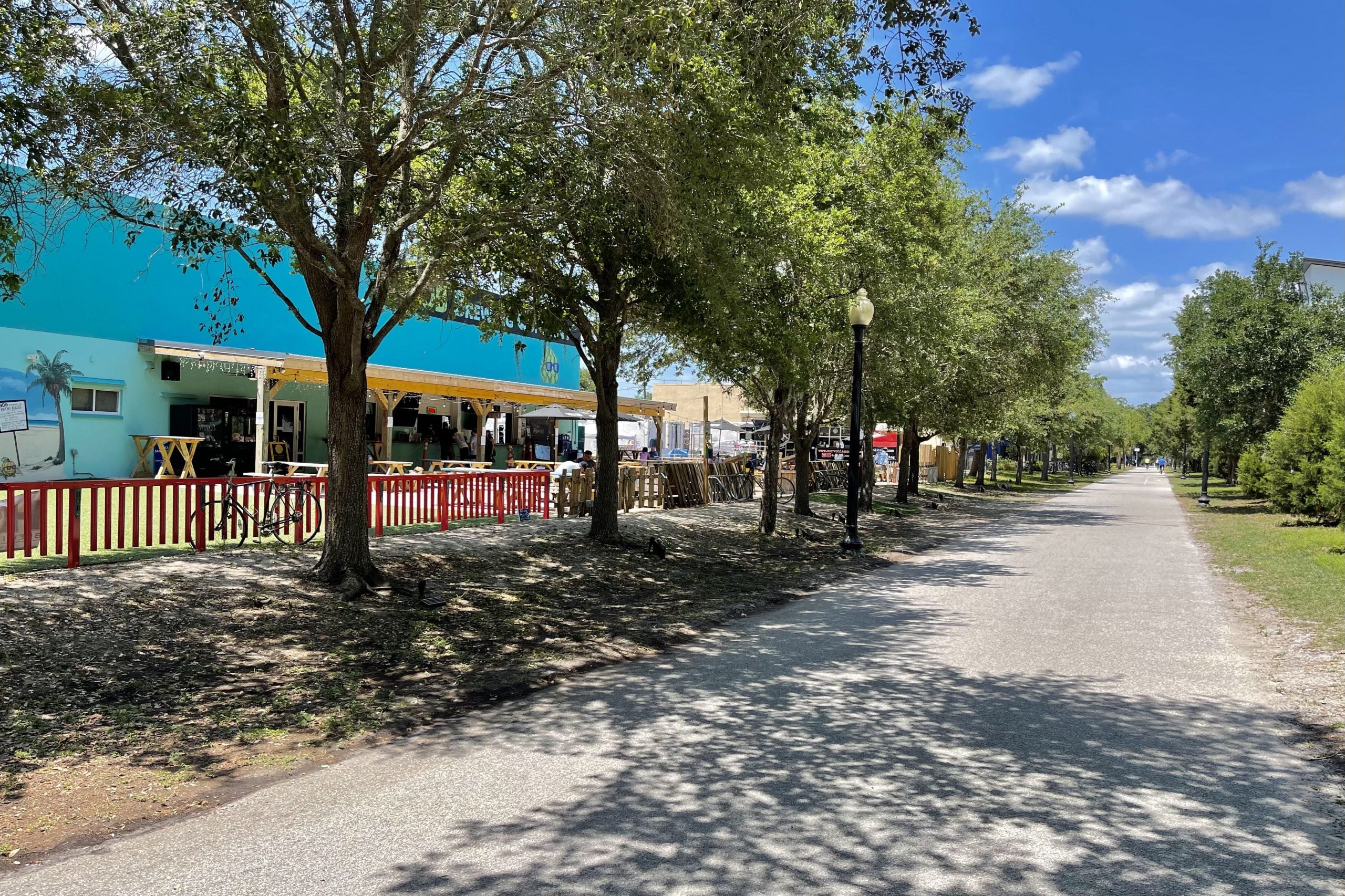 I made my way a few miles north to the Dunedin Causeway, then rode across to Honeymoon Island State Park, where I saw a variety of wildlife, including pelicans and dolphins. The entry fee for bikes and pedestrians is $2, so be sure to bring some cash.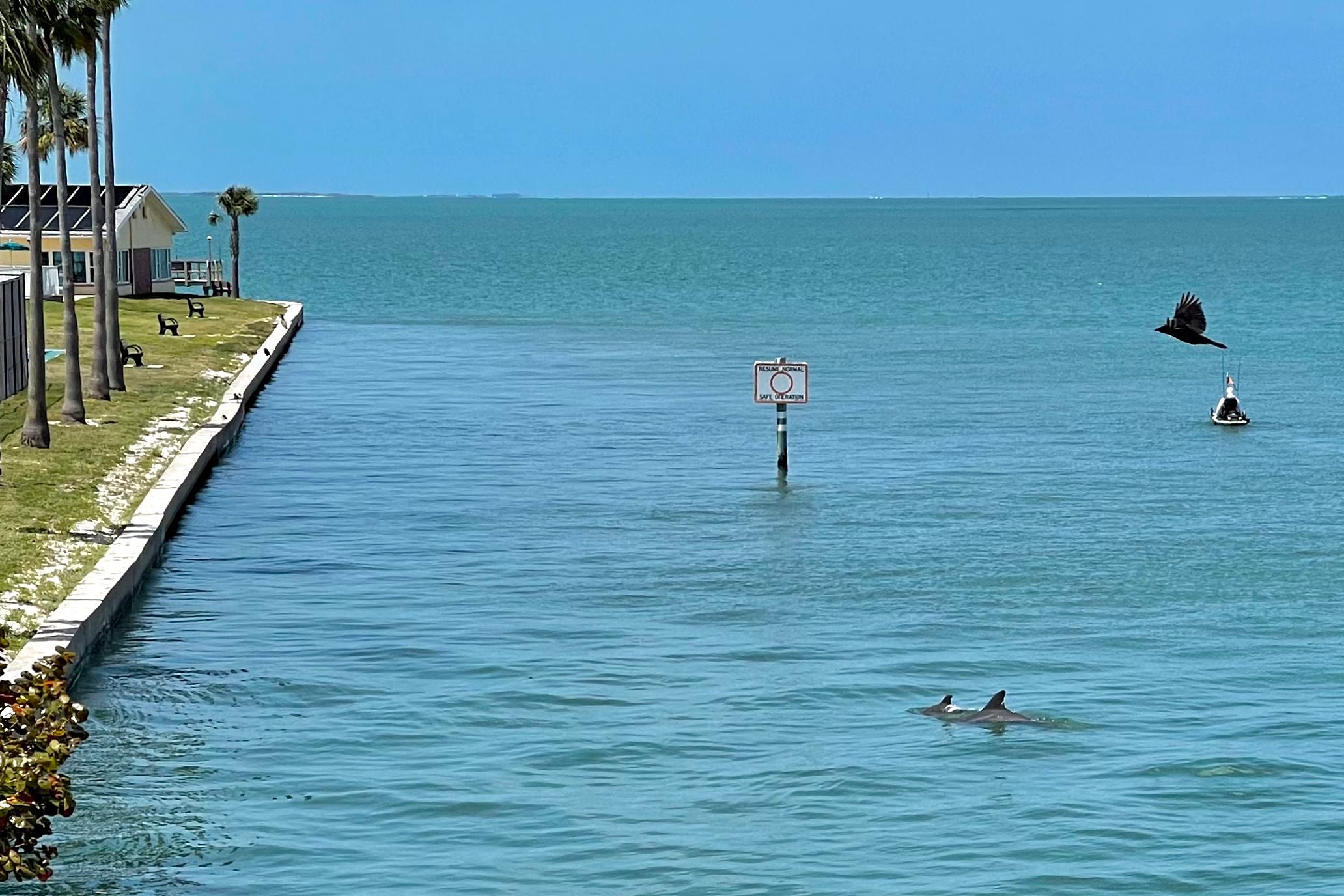 Some of the trails inside the park aren't paved, so you might want to rent a mountain bike. I was able to ride my hybrid much of the way, and even spotted a bald eagle's nest (staying a good distance away, of course).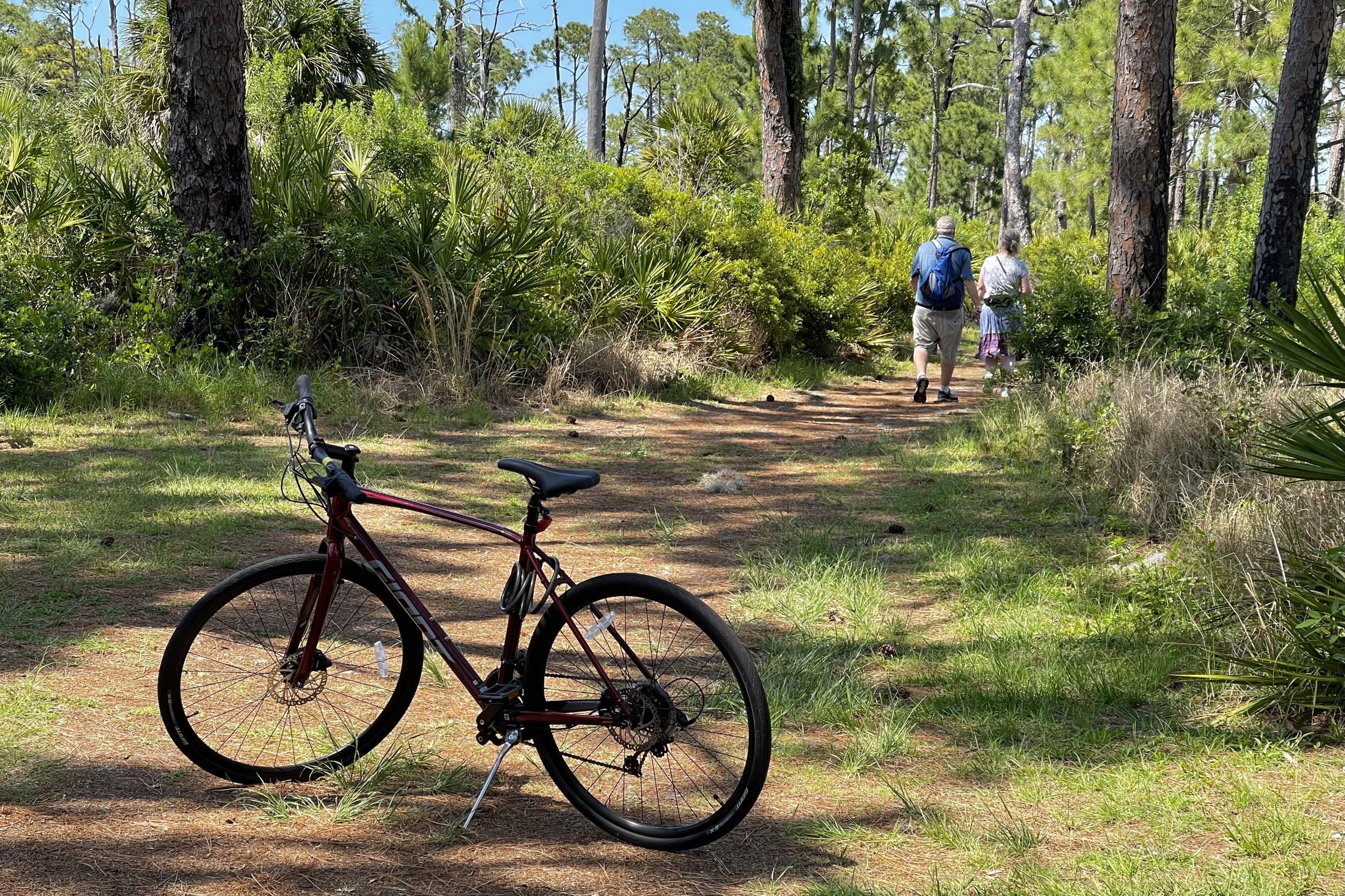 After a very fun day of walking and riding, I headed back to town for dinner near the marina. Olde Bay Cafe came highly recommended — and my $26 seafood platter (with a choice of three types of seafood and two sides) did not disappoint.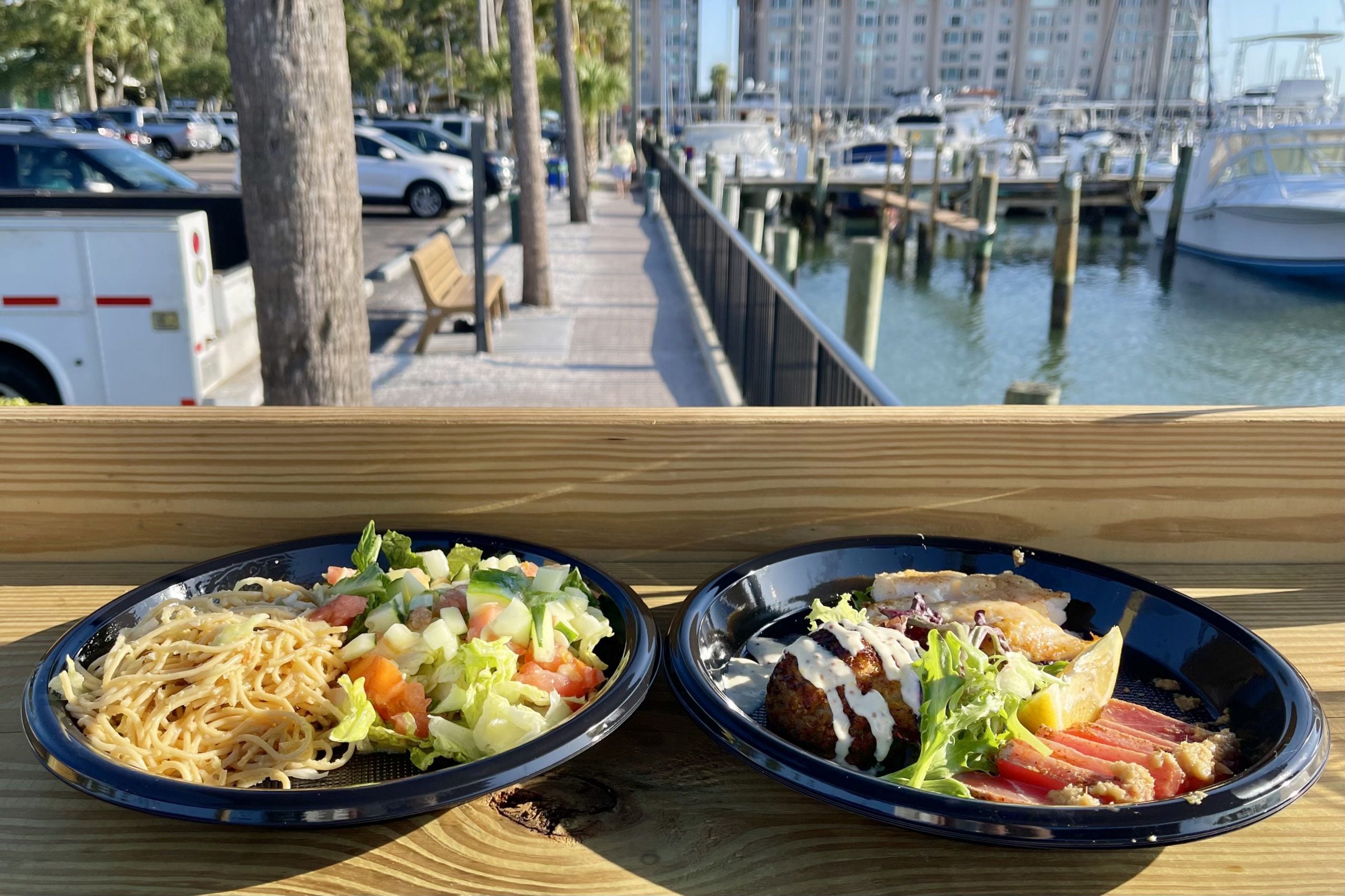 The next morning, it was time for my final stop: The Scone Age Bakery & Cafe, which is only open between 8 a.m. and 2 p.m., Thursday-Sunday. I had to reschedule my flight to squeeze in a visit — to be honest, it was mostly the name ("The Scone Age" – ha!) that pulled me in. I opted for a three-pack of scones (pineapple-coconut, lemon-glazed blueberry and apricot) and a cold-brew coffee, enough for a light meal before heading to the airport.
While it's certainly worthwhile for a coffee and a quick to-go breakfast, I'm not sure I'd book a flight around it again.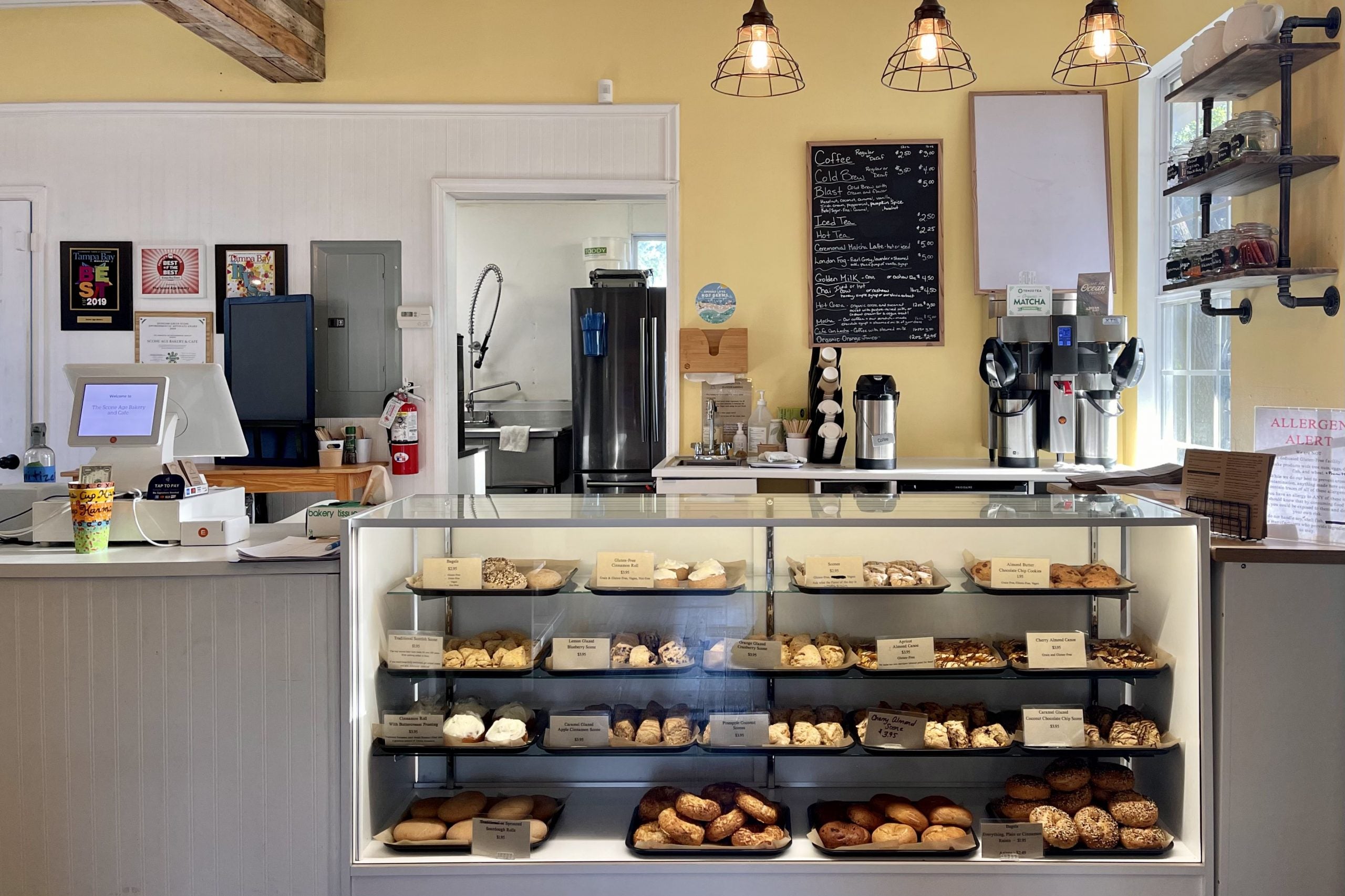 From Dunedin, it was about 40 minutes and $35 for an Uber back to TPA, marking the end of my three-night Florida adventure.
Bottom line
I was able to pack a lot of experiences into a short trip, but it's clear there's much more to see in this area, so I'll definitely be back — working in visits to additional places locals recommended, including Indian Rocks Beach, Tarpon Springs and Safety Harbor.
Most importantly, opportunities abound to use your hotel points for all kinds of stays in the area, whether you're looking for a beach escape, a city adventure or an off-the-beaten path getaway.
---
All photos by Zach Honig/The Points Guy
For even more details on what the St. Petersburg-Clearwater area has to offer, check out "Life's Rewards" — now streaming on Amazon Prime Video.