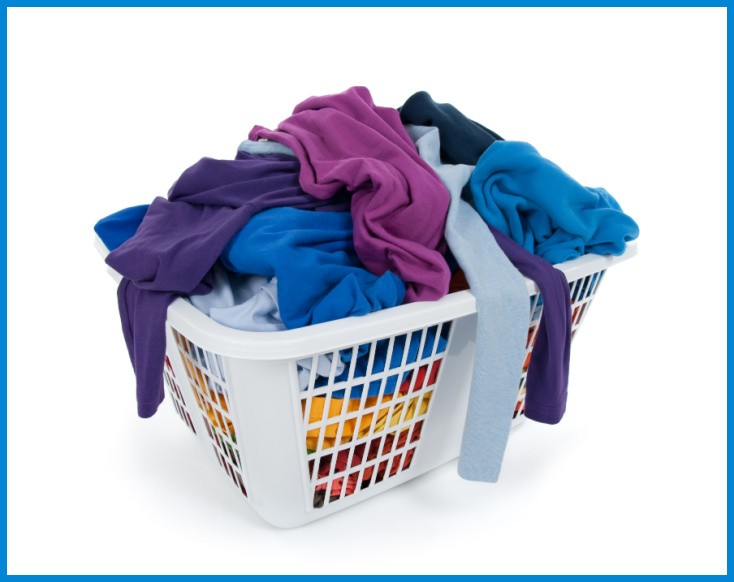 A laundry basket can be used for more than just doing laundry. In fact, they have dozens of uses for them that you may have never thought of. I've personally used laundry baskets in the past to help with organizing, transporting, and sorting various items to make my life easier. They can do the same for you! Keep reading about how you can use laundry baskets in your life on a more regular basis besides when it's time to do laundry.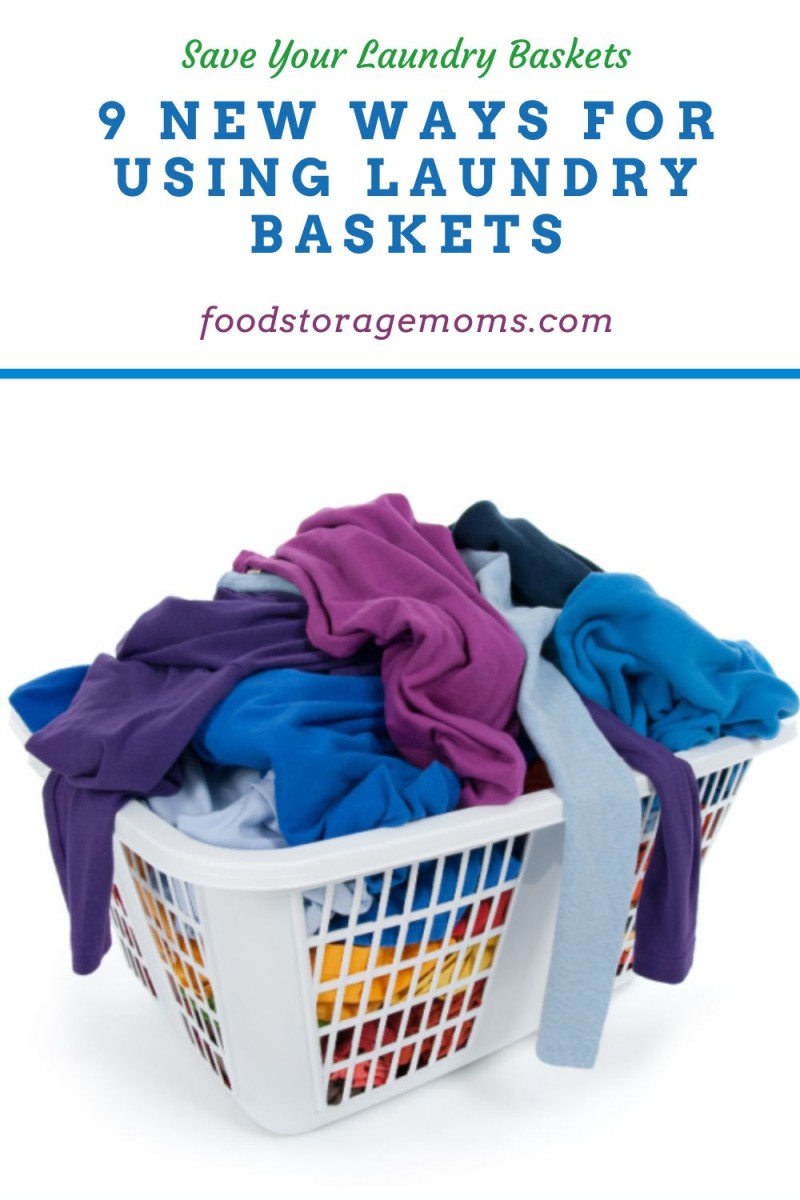 Keep Your Beverages Chilled
When you're throwing a big party or backyard barbecue but don't have enough coolers to keep all of your beverages cold, a laundry basket will work just as well as anything else. Simply line the laundry basket with a trash bag and dump enough ice in it along with whatever cold drinks you're planning on keeping chilled and you're good to go. While laundry baskets do great in the laundry room, they can also help out in the best way for keeping drinks cold. Plastic baskets don't get enough credit for how great they are! 
Create a Carrier to Transport your Pet
Needing a safe method to transport your dog or cat so they're not being tossed all around in the back seat? Just take an empty laundry basket and layer it with blankets in the bottom and put your pet in it. Then set another laundry basket upside down on top of the other and use zip ties to secure them together.  There you have it, a makeshift pet carrier that's safe and actually works since it holds them in place and allows them to breathe freely! If you need something to do with your separate laundry baskets, then this is a great idea!  What to do With Your Pets in an Emergency
Pool or Beach Toy Storage
Laundry baskets are designed for transporting, so why not use them for lugging around your wet water toys? Whether you're taking water toys to the pool or back and forth on the beach, a laundry basket will provide water toys with a way to get them there. Laundry baskets will also allow them to dry out and prevent any mold or mildew from building up. Those empty laundry baskets that you have on hand work great for giving enough space for pool or beach toy storage.  How to Utilize a Pool in an Emergency
Protect Your Garden Plants
Please forgive me. I just felt like I couldn't go an entire article without mentioning how you could use laundry baskets out in your garden. Whenever you're aware that a big storm is headed your way, cover your garden plants with laundry baskets to keep them safe from strong winds and flying debris. Just remember to place a heavier object like a couple of rocks on top so that your laundry baskets don't blow away.  This is a great way to use those dirty laundry baskets or the collapsible laundry basket that you're ready to throw away. 
Container Gardens
Another clever gardening idea that I've recently come across is to use your laundry baskets for container gardening. This method is great for those that don't have a lot of backyard space to work with but have a love for growing things. It's up to you whether you grow tomatoes, potatoes, herbs, or other vegetables or fruits in your container gardens. If you have enough baskets, then your delicate plants could really use this idea! 
Safer Bathtime Experience for Little Ones
Now that your toddler is a little older and can no longer fit in the baby bath, it's time to transition them to a larger bathtub. But chances are, the tub that you use every day can be very slippery like mine. You can avoid the child slipping and having them go underneath the water by placing a laundry basket into your filled tub and placing your toddler into the basket along with some of their favorite bath toys.
Once they're finished with their bath, you can use the laundry basket to store your child's wet toys. Although this is a safer method for giving your child a bath, don't ever leave them unattended even if it's for a couple of seconds.  So, if you're looking for ways to use empty baskets around your home, this idea may just help give you the best results at bath time. 
Temporary Dog Bed 
Back in the good old days, when people didn't have something, they would make do with what they did have. So if you have an unexpected friend or visitor that's staying in your home and they happen to have a pet, you can always use a small laundry basket as a temporary dog bed. Using household items for other purposes is pretty common around here. While laundry baskets work great as laundry sorters, sometimes you need them for something other than a laundry bin. 
Use as a Makeshift Sled
You can avoid accidents along with getting snow in your smaller children's faces by using a basket as a snow sled. Plus, this option will give them something that they can hold onto which will actually help them balance easier. It's also up to you whether you want to tie a small rope to the front so that it's easier for Mom or Dad to help lug it back up to the top of the hill.
Transform Them Into Hockey Goals
Tired of hearing that your kids are bored all the time but never want to go outside? Make going outside exciting for them by setting up your own hockey rink in your driveway and placing two laundry baskets set on their sides at each end to be used as goals. 
I know what you're thinking. Hockey can be a little violent and competitive no matter how young your kids are, so instead of using actual hockey sticks and a puck, try using pool noodles and a foam ball. It's much safer but your children are sure to still have a blast with this one!
What are some other laundry basket uses?
Make a See-Through Toy Chest
When our kids were little, finding all their toys and gathering them in one place was a real chore. I found that at the end of playtime, I could have them gather up and place their toys in a laundry basket. The great thing was we had the toys in one place, and if they wanted to find a particular toy to play with they were a lot easier to see in the basket with open slots in the sides.
The same thing goes for your pet's toys. Our little Izzy dog will take her toys all over the house and forget them. Now we have one place we know we can go find a toy to help occupy her day.
Help Keep Teenager Rooms Clean
Teenagers are great to have around as your kids grow up, but as they blossom into adulthood there are issues. I've always been amazed at how their rooms look once they get home from school or an activity. Those dirty clothes come off, but more often than not, end up on the floor. If you have a few laundry baskets scattered strategically in the bedroom it makes it much easier for those clothes to find a home until laundry day.
The kids who listen up to your suggestions might even drop the clothes in baskets based on a color scheme. That way, the clothes are ready for a trip to the laundry room ready to go. The best benefit is their room stays tidier and more organized. If your teenager doesn't like you to tell them to use the "hamper", this is an awesome alternative.
Make Use of the See-Through Feature in Your Garage
Most garages end up as a catch-all for things we don't want taking up space in the house. The problem is, trying to find things once they end up out there. Kind of an "out of sight, out of mind" scenario. We found that we could put items like bungee cords, ropes, tie-downs, cleaning rags, garden sprays, bike parts, and so many other items on shelves and still see what was where. If you have cabinets it may not work as well, but we can be flexible and use smaller baskets if that works better.
Final Word 
These are just a few of the creative ways that you can use laundry baskets in and around your home. So next time that you're at the store, pick up some extra laundry baskets and get more out of them than just doing laundry. For all you creative minds out there, what other ways do you use laundry baskets in and around your home? It may be laundry day at your house, but using laundry baskets for other ideas is SMART!  Stay safe, and stock up! May God Bless this world, Linda
Copyright Images: Laundry Baskets AdobeStock_27378915 By Studio Light & Shade
The post 9 New Ways for Using Laundry Baskets appeared first on Food Storage Moms.