If you're planning a vacation to Costa Rica with a heavy focus on relaxation, it might be time to head to The Westin Reserva Conchal, an all-inclusive Marriott golf resort located in the Guanacaste province.
As soon as you arrive at the property, the breezy, open-air lobby greets you alongside the wonderful hotel staff. I traveled there with my sister to enjoy a nice sister trip, and we weren't disappointed.
Costa Rica may not be the first place you think of when considering an all-inclusive vacation, but if you are, here's what you need to know about The Westin Reserva Conchal.
For more TPG news delivered each morning to your inbox, sign up for our daily newsletter.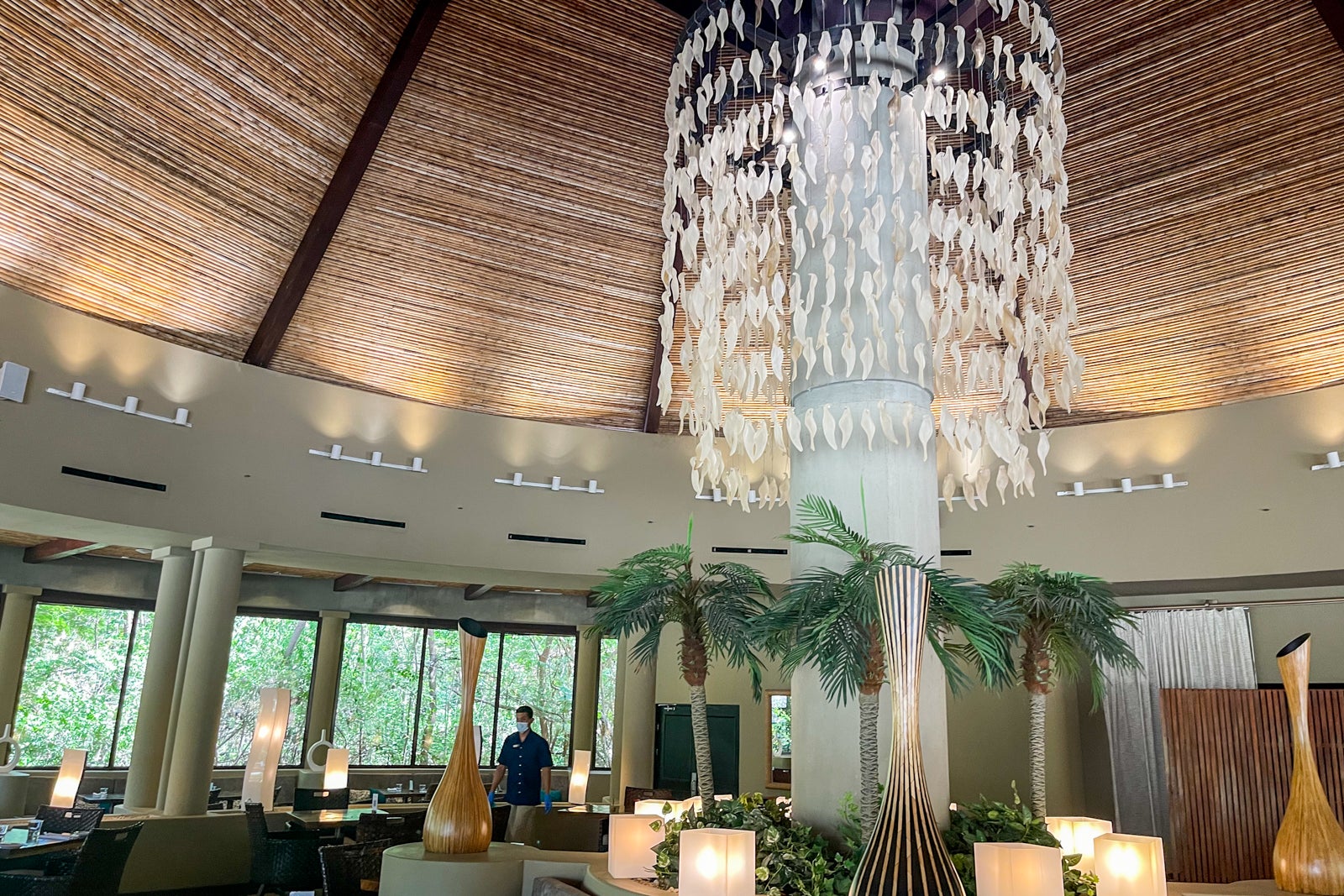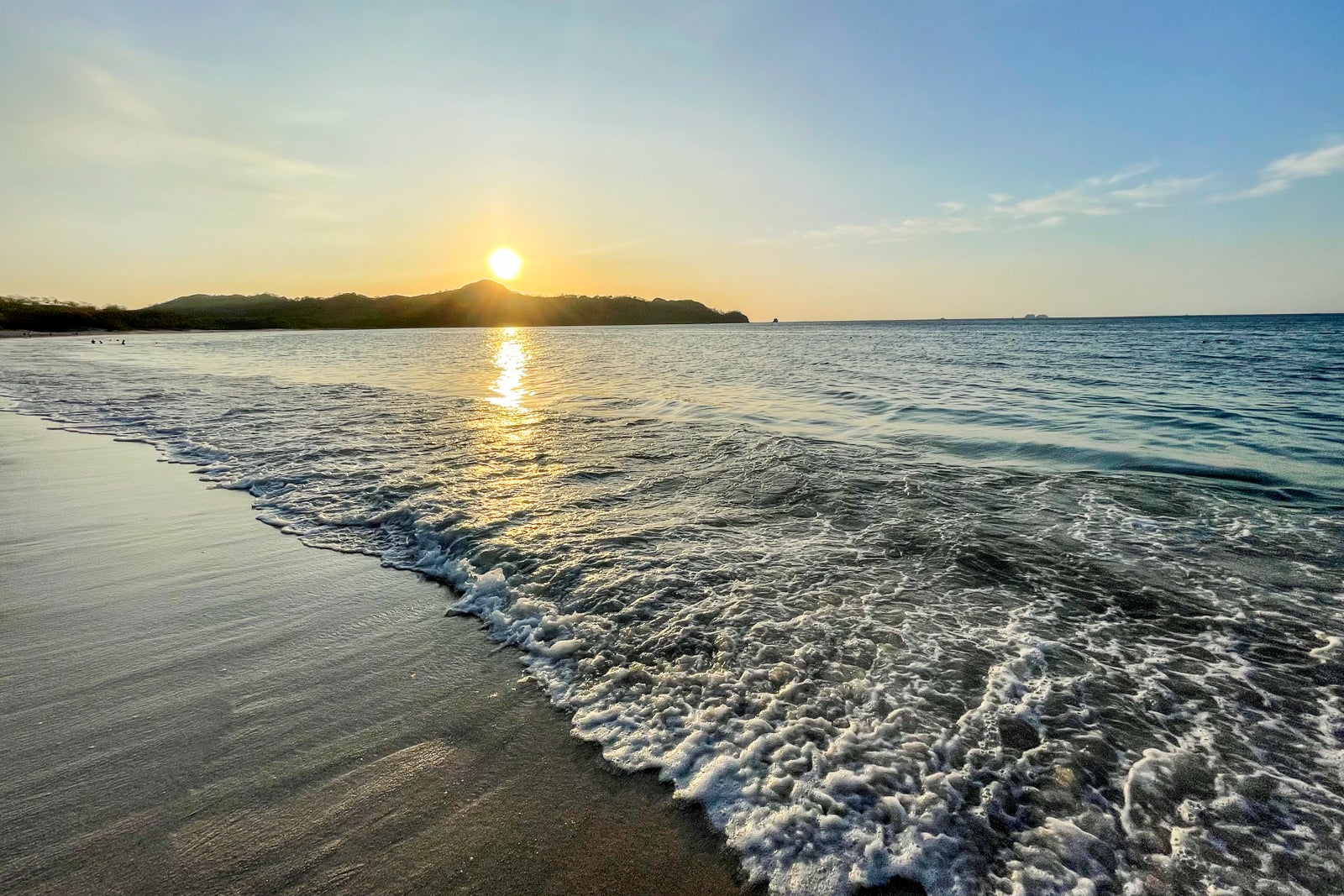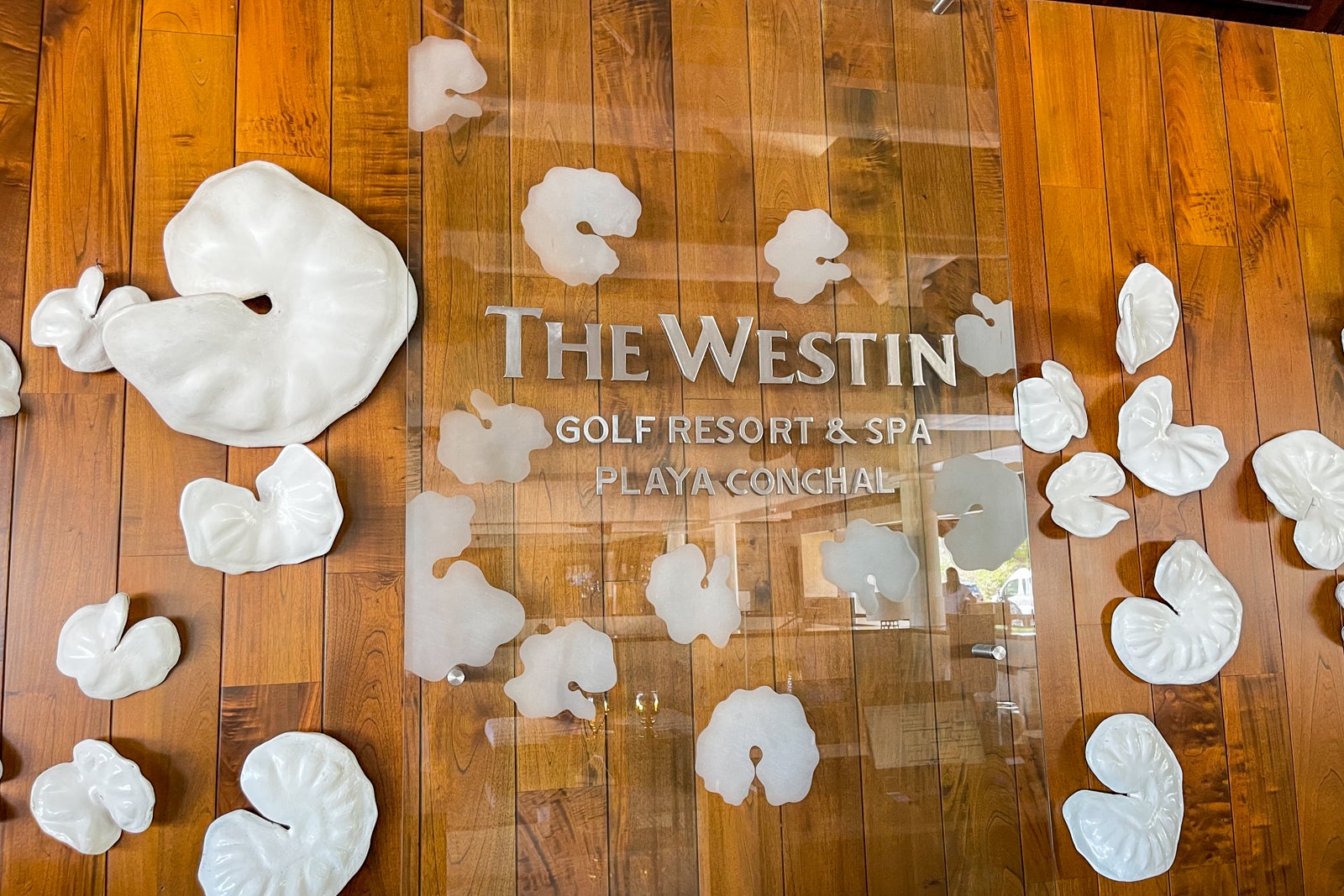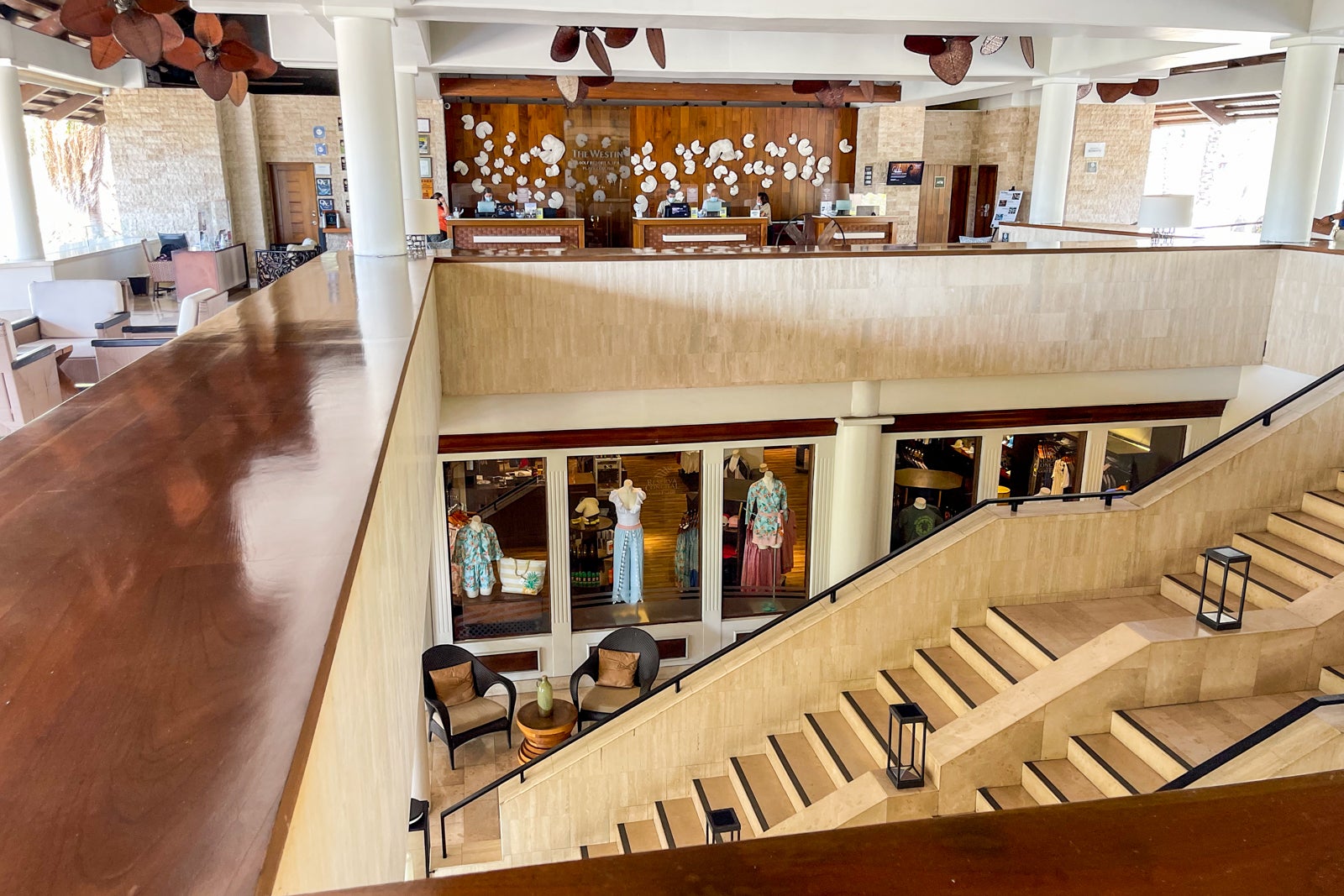 Cost
For my stay, cash rates were $646 for two people per night. For a base-level room (in this case, the deluxe junior suite with a king bed), the rate felt steep, but thankfully I was upgraded to the adults-only area, the Royal Beach Club.
Award nights for Marriott Bonvoy members start at 70,000 points per night for double occupancy, but easily soar up to 100,000 points at certain times. It'll cost you more points, upward of 90,000, to book a room in the Royal Beach Club section.
If you're a couple on vacation looking to relax, I recommend dishing out the extra cash or points for Royal Beach Club access.
Pros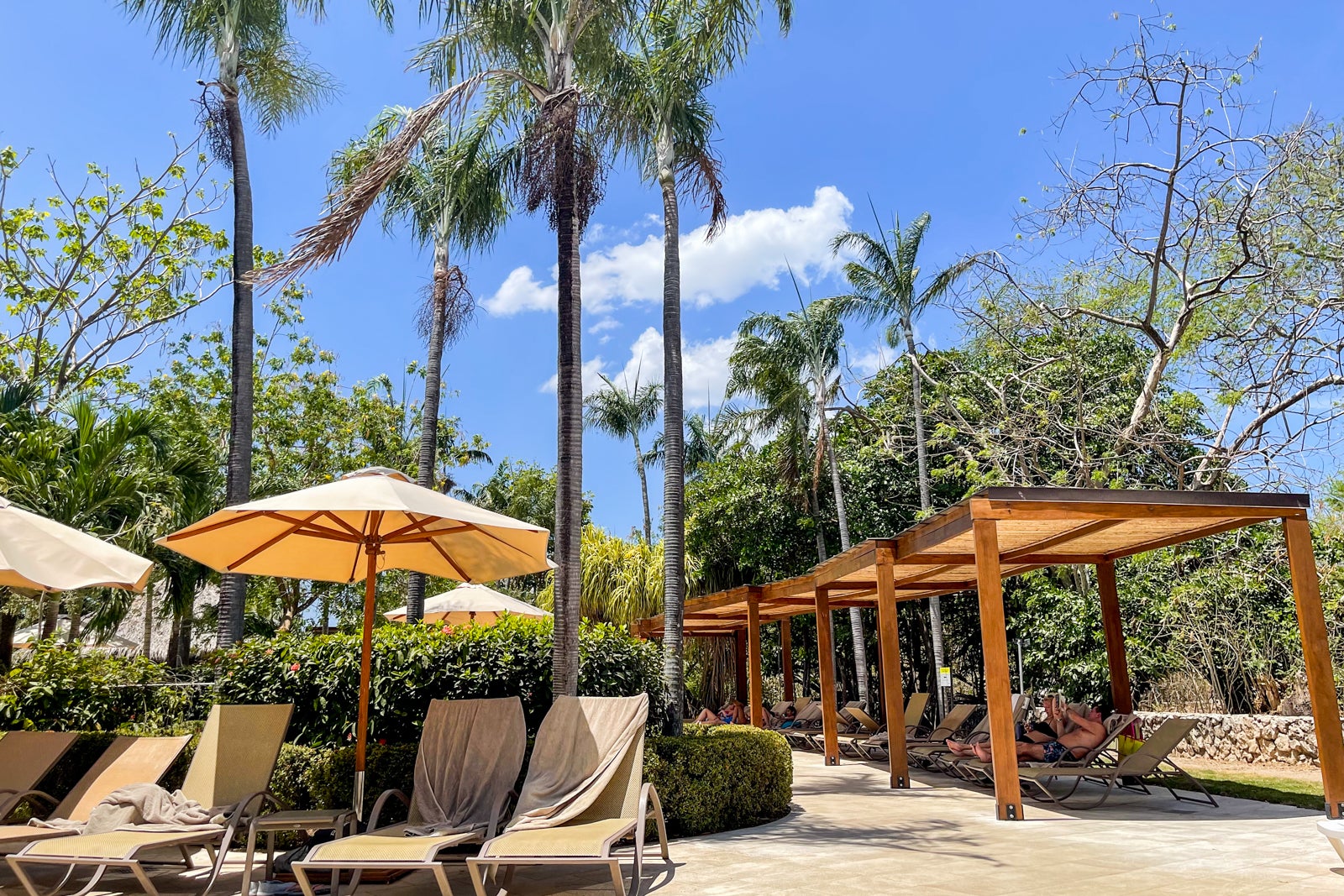 The service was fantastic from the moment we walked in. The hotel staff was kind, welcoming and readily available to help when we needed it.
The property was well maintained and the buildings and grounds were picked over constantly to ensure it looked appealing.
The resort itself had a homey feel and we became members of a little sanctuary that's hidden away from the rest of the world.
Cons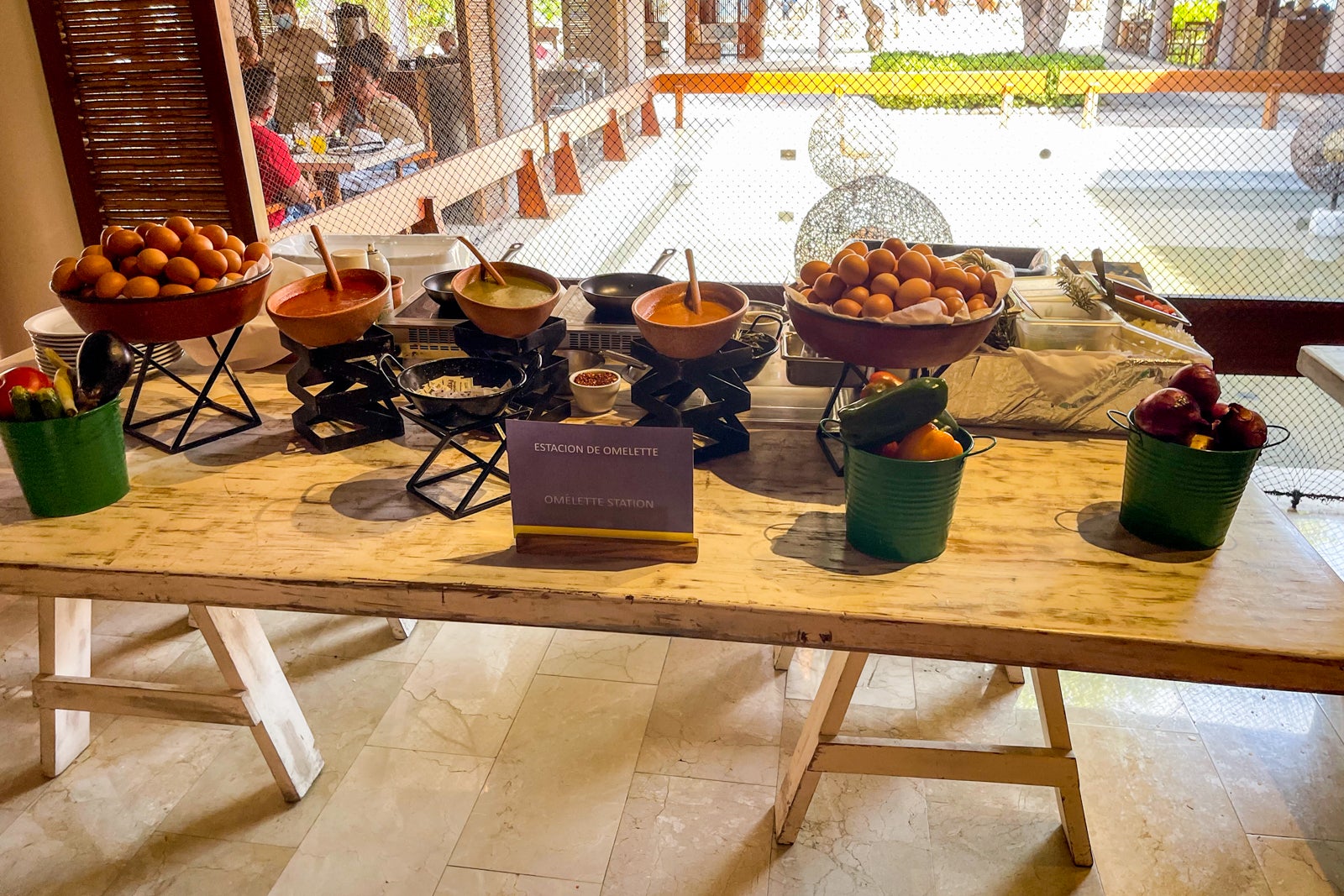 Reservations were needed for almost all restaurants and the gym. Since we were there for such a short time, it was a bit of a headache getting a reservation for dinner, and the gym was also booked up.
The food was the biggest disappointment at the resort. Everything was just OK.
The property is fairly large. If you have mobility problems or just don't want to walk that far to get to the ocean or one of the pools, this might be a turn off. There are golf carts willing to transport you around the resort, but it adds another layer to commuting to your relaxation spot of choice for the day.
Vibe: Family vacation or couples getaway
There are two very different routes your stay could take. From my experience, I think it would be great for both a couples trip and a family vacation. When we arrived, we were expecting to stay in one of the normal, family-friendly villas that are scattered around the property. But as we were upgraded to the adults-only part of the resort, it was nice to have access to a quieter pool where we could chill without hearing the sounds of kids playing in the pool.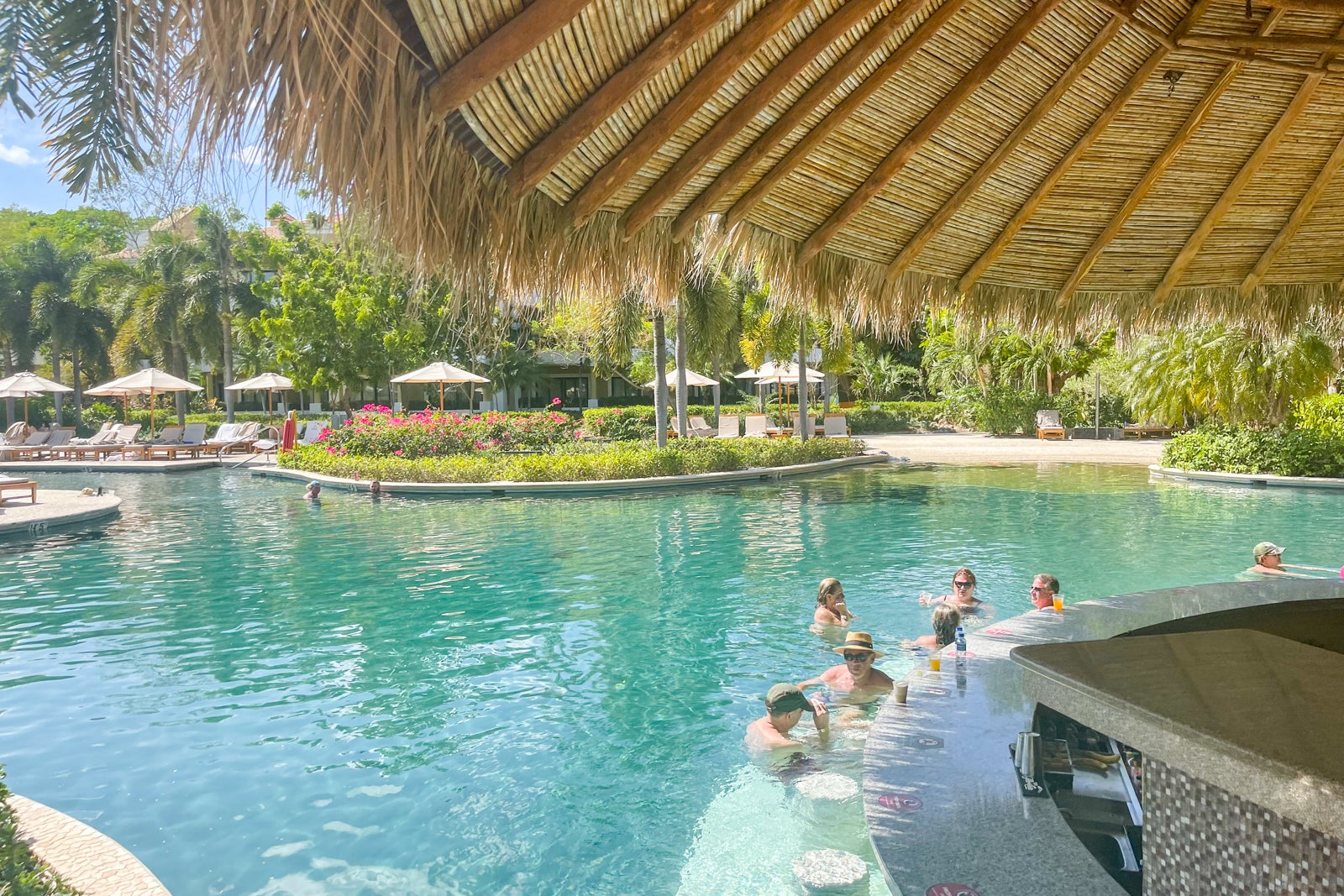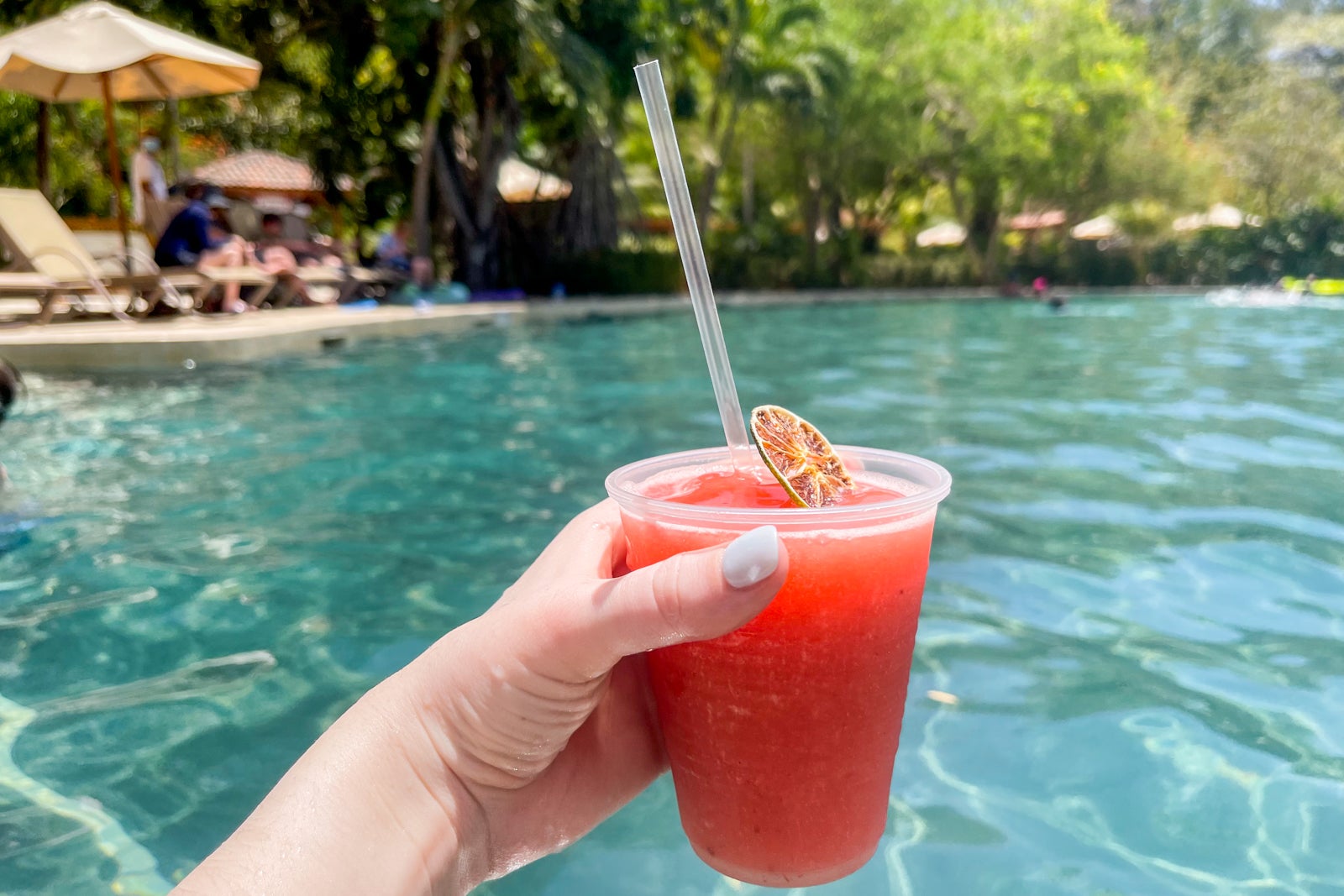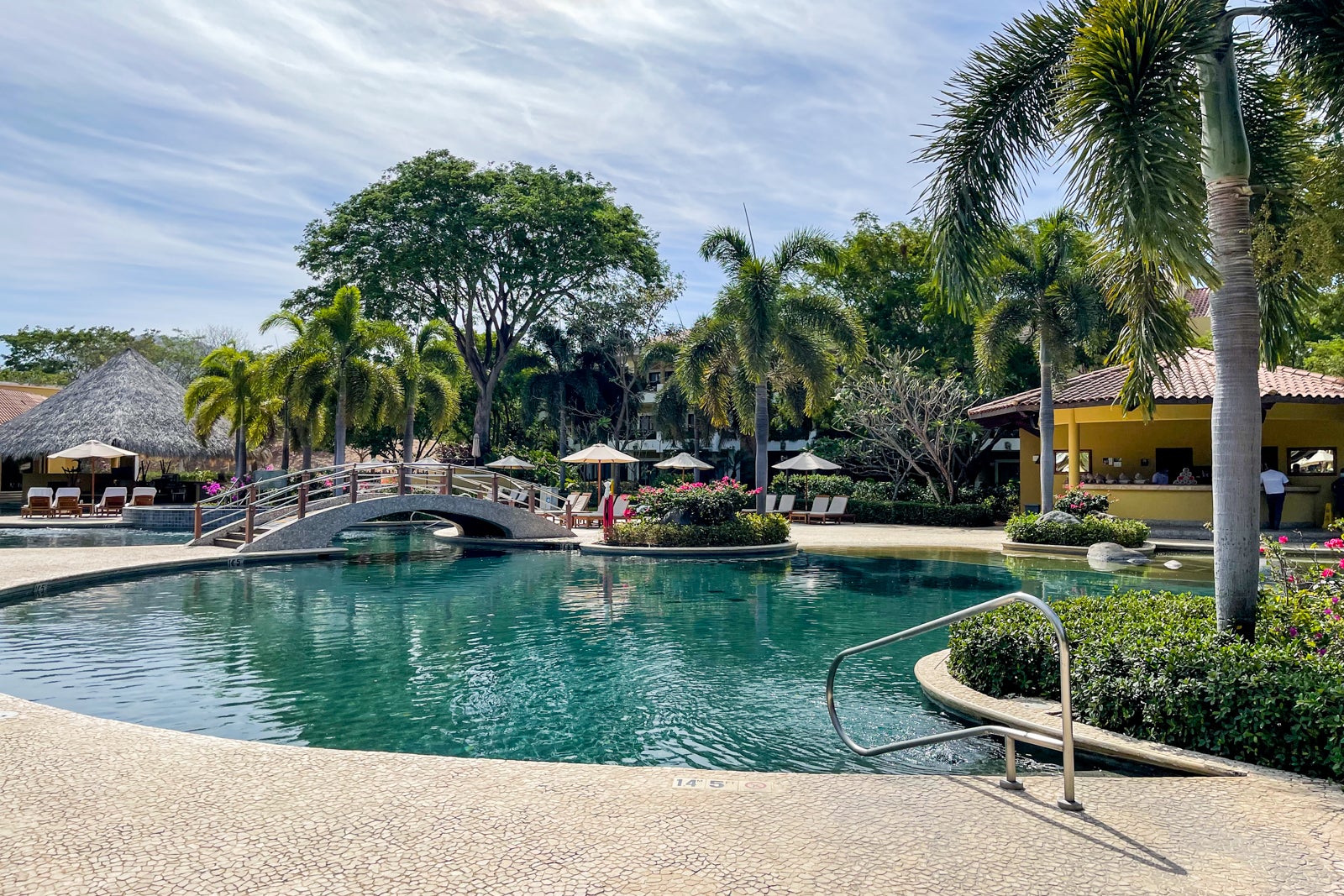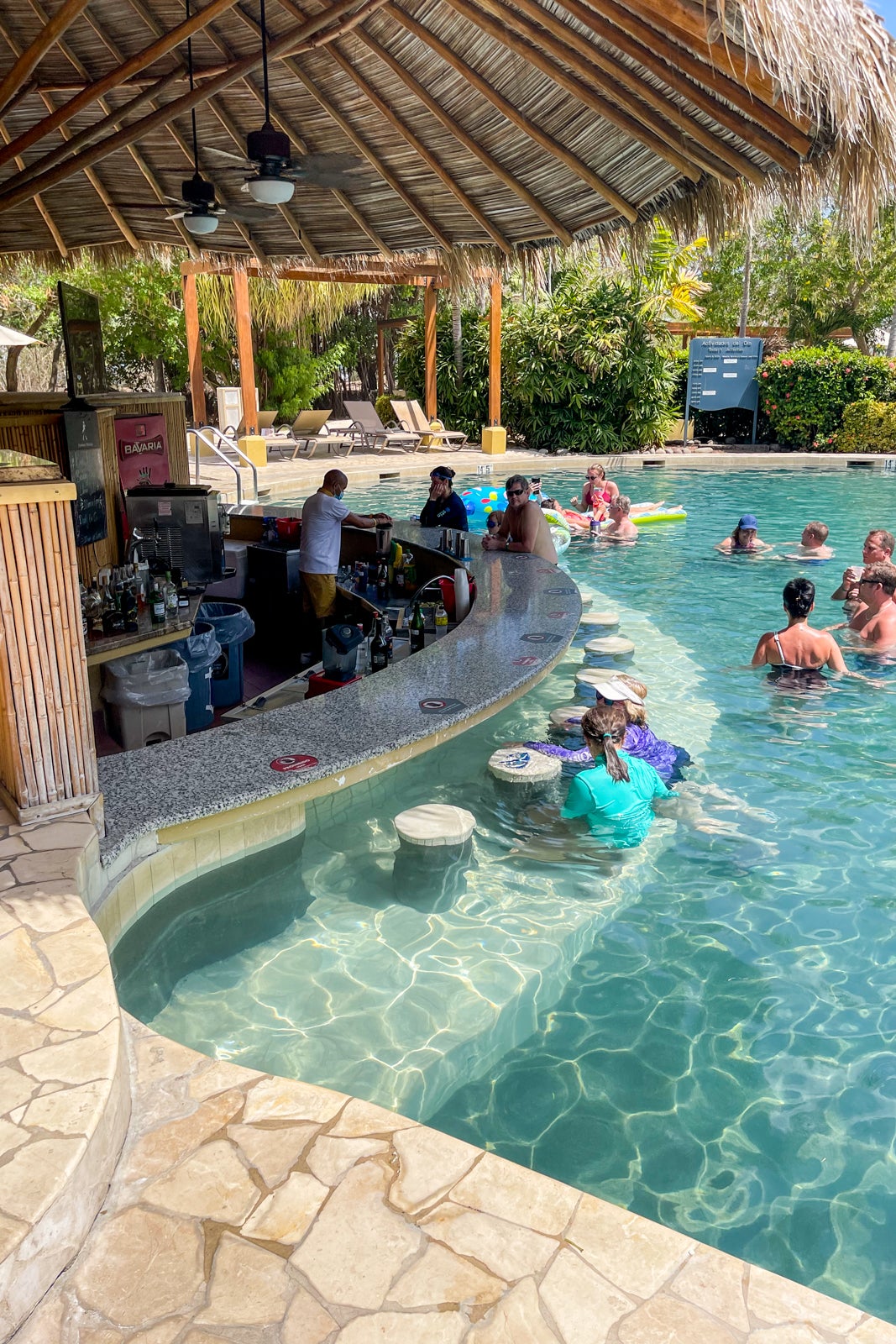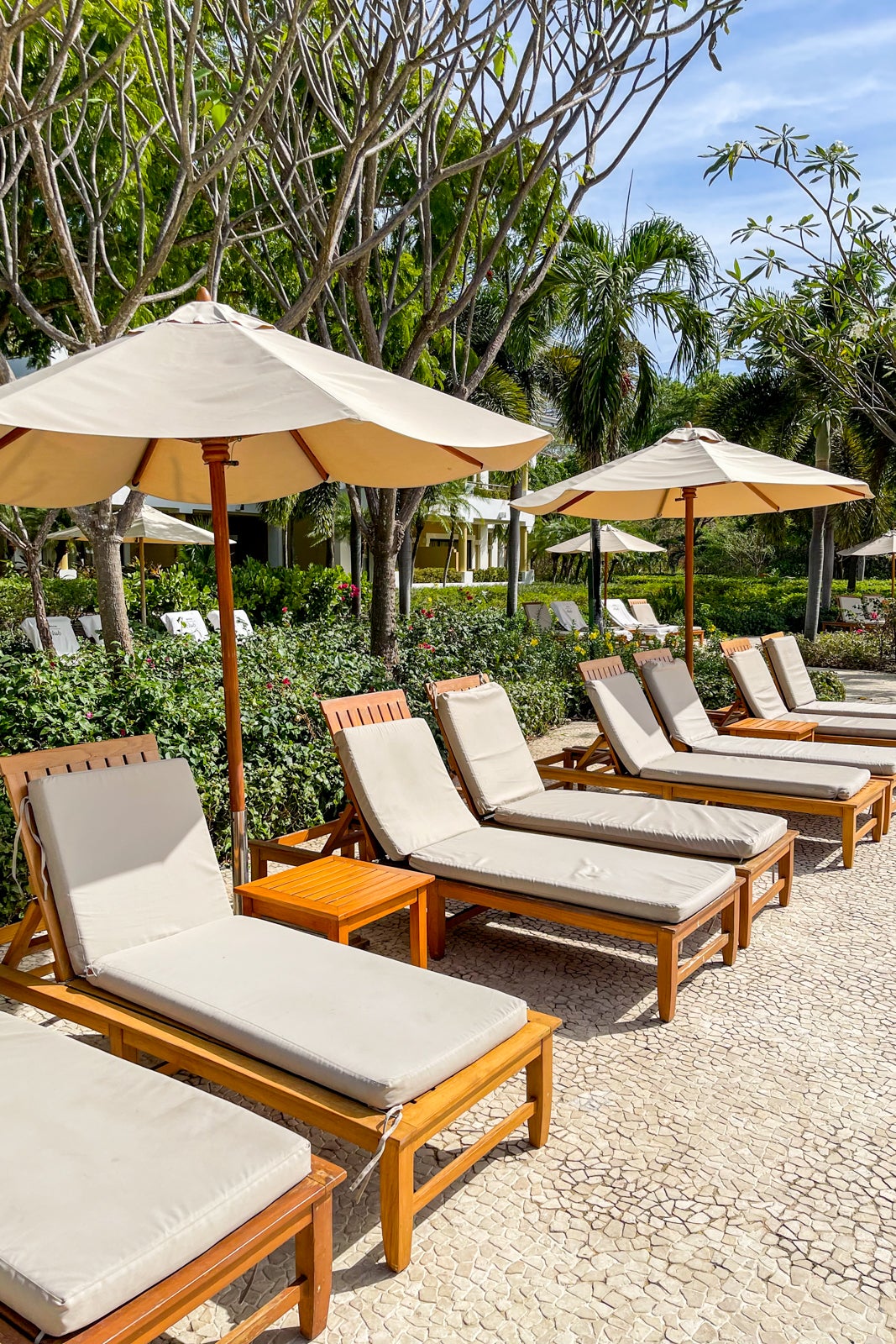 But the main pool, located just a short walk from the Royal Beach Club, was a perfect place for families to enjoy. There was a designated family area with seating available, and a hotel staffer made balloon animals and swords for kids in the pool. My sister and I ended up sitting near the kids area because most of the other chairs were taken around the pool. I recommend getting up early in the morning to claim chairs to ensure your entire party can sit together.
Room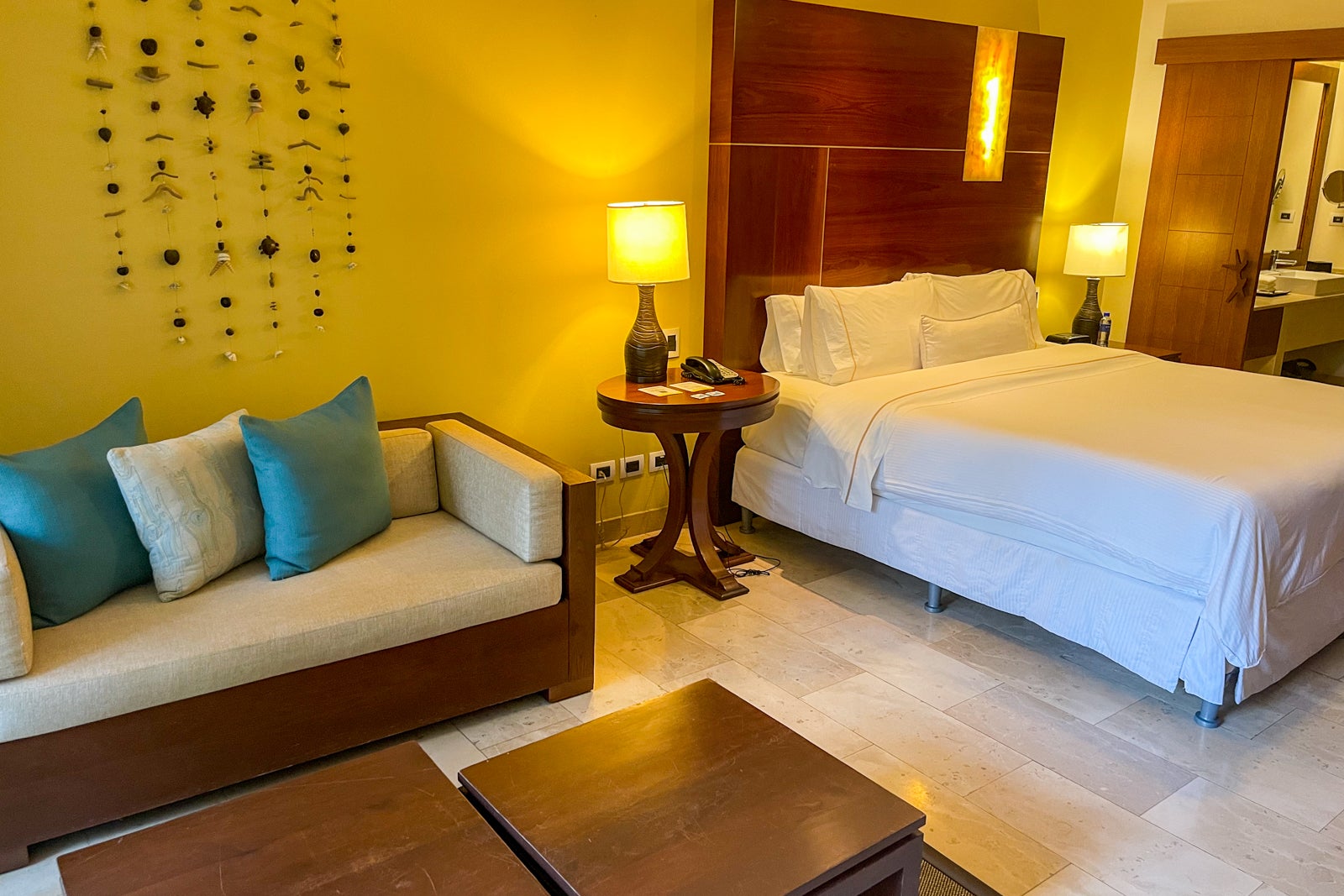 The room was nice, clean and welcoming but it did feel dated and a little worn in places. We had a nice patio, though without much of a view, and there was plenty of space for us to spread out.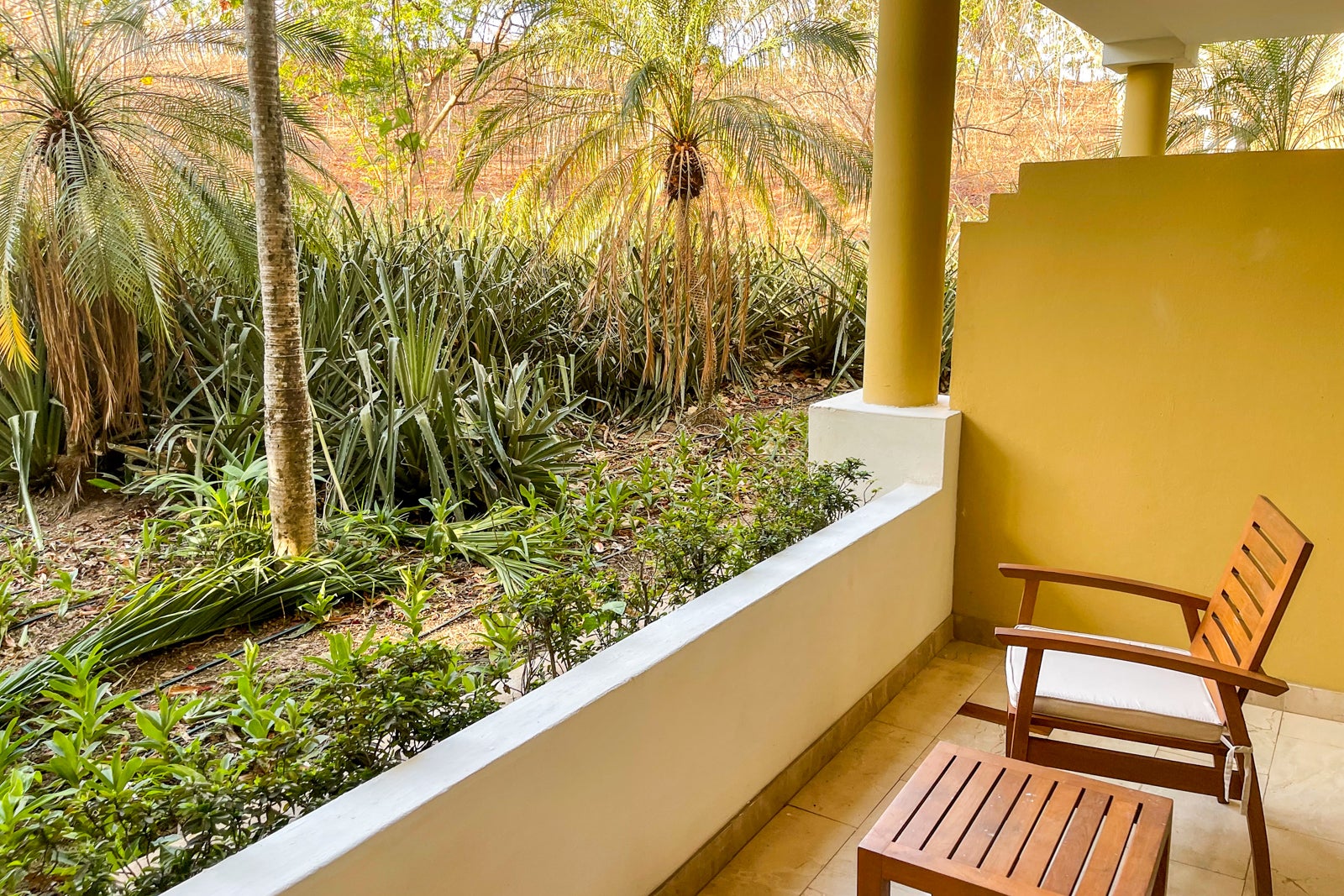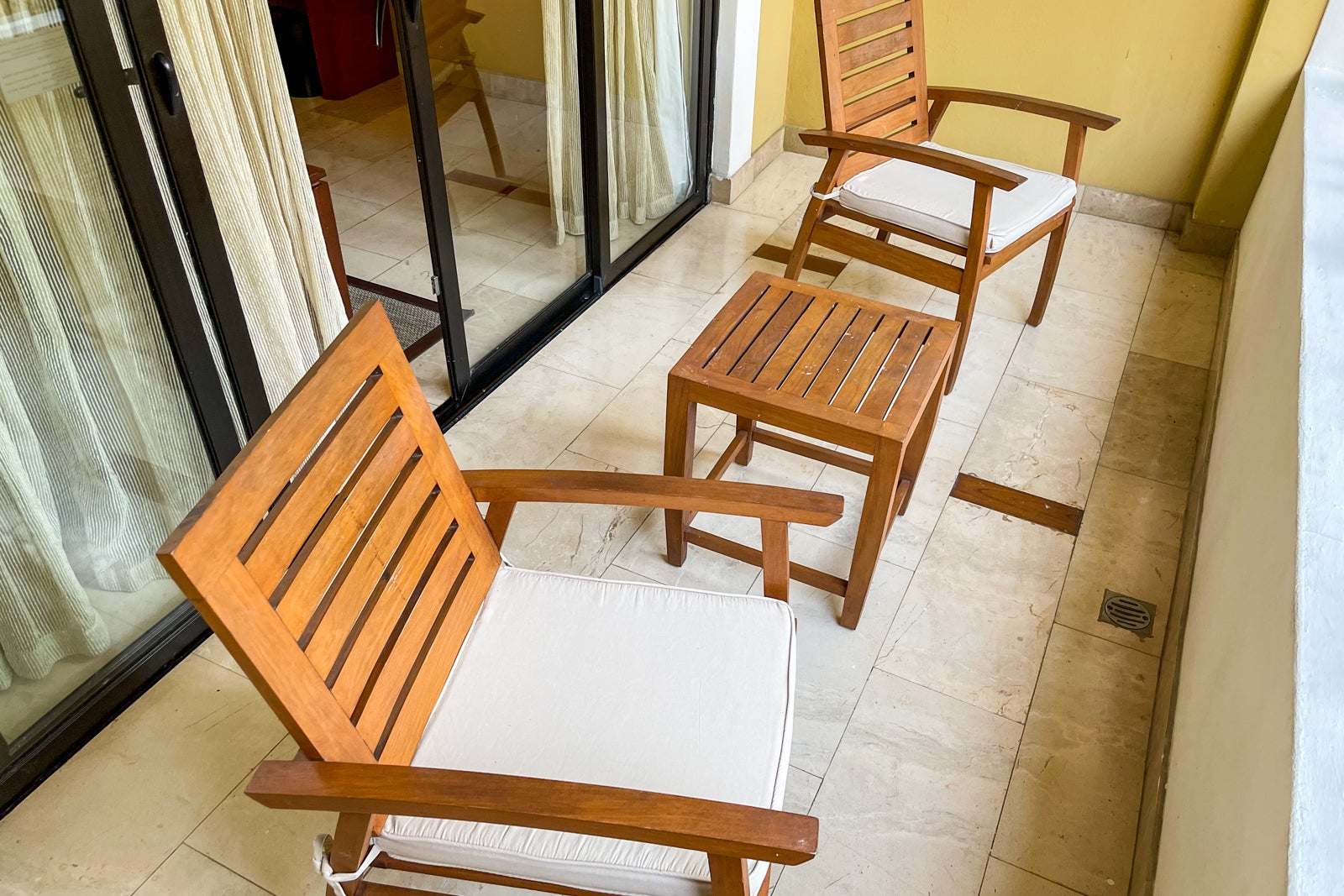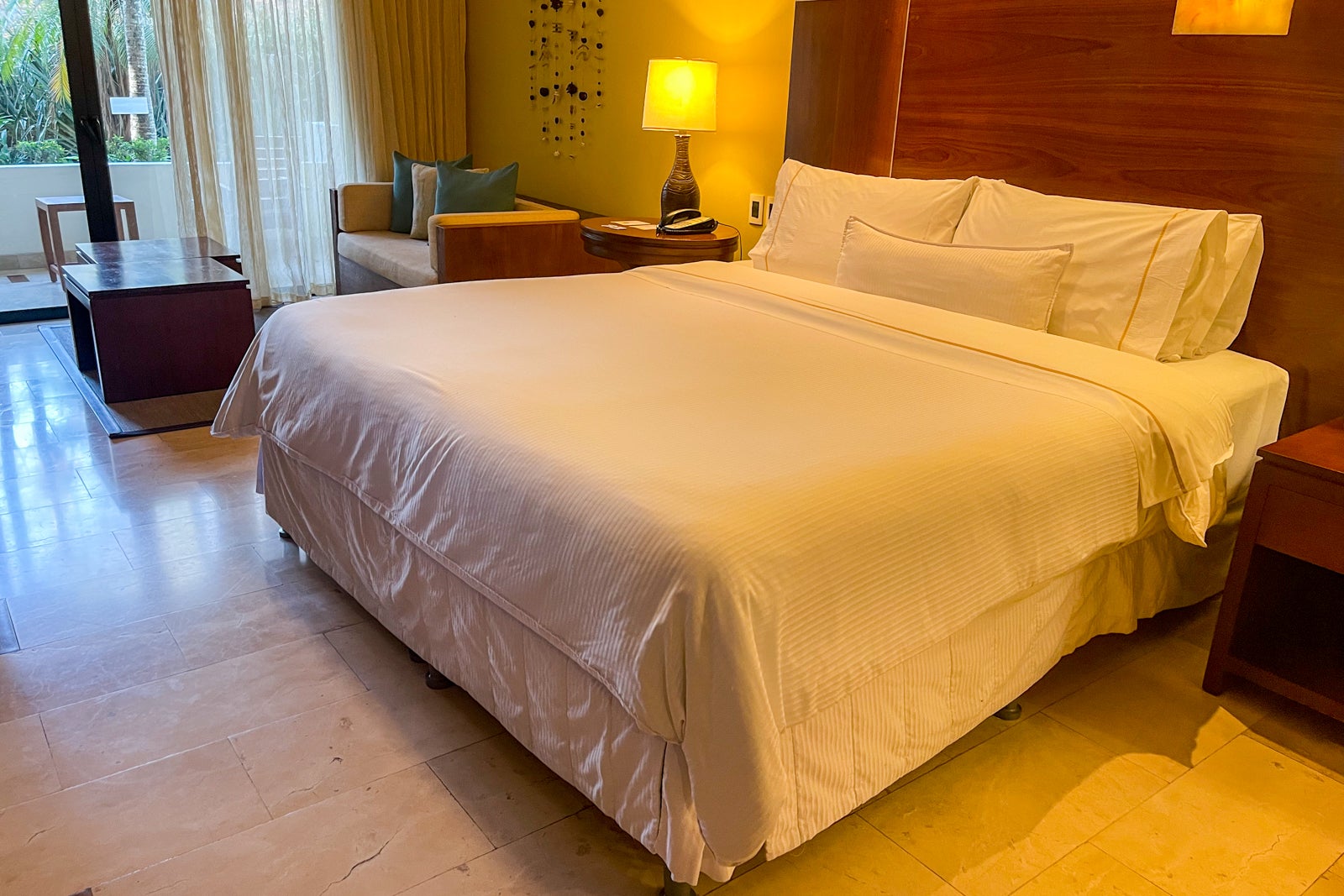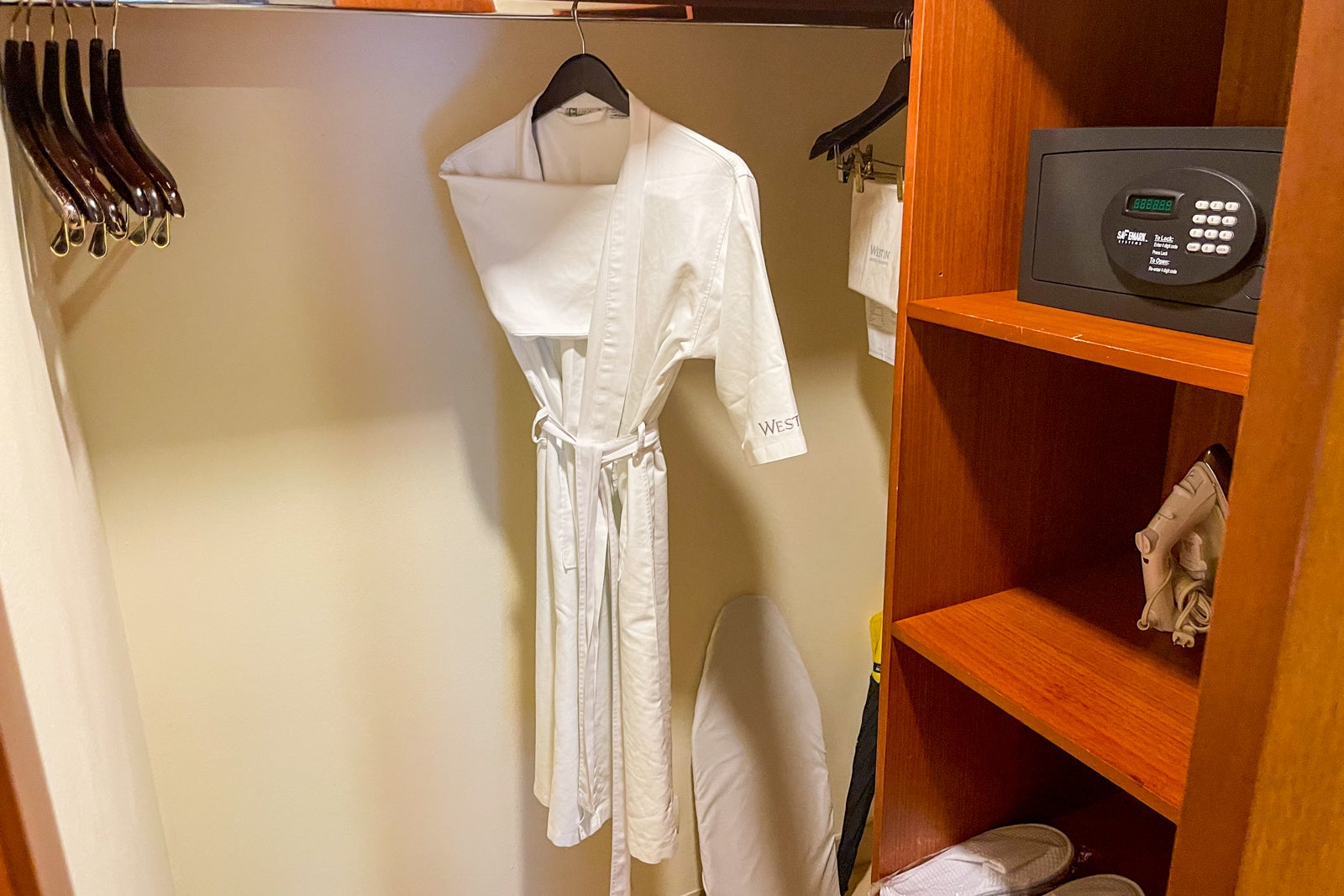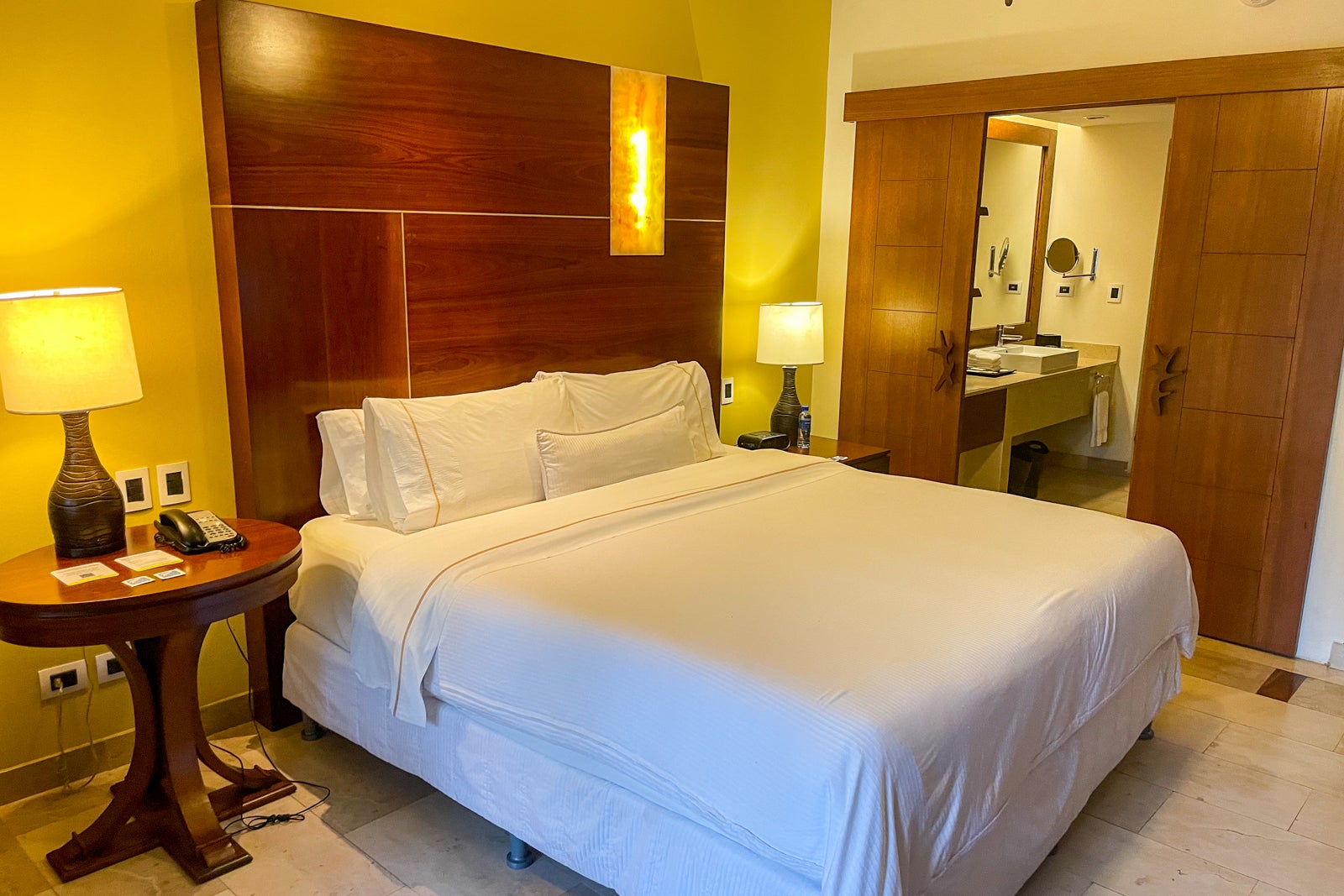 The bathroom had a large soaking tub and wooden bathtub tray, a rain shower head and single sink. Though the bathroom was nice overall, there were some dingy spots, like the frosted glass peeling on the shower door, and the separated toilet area was pretty dark.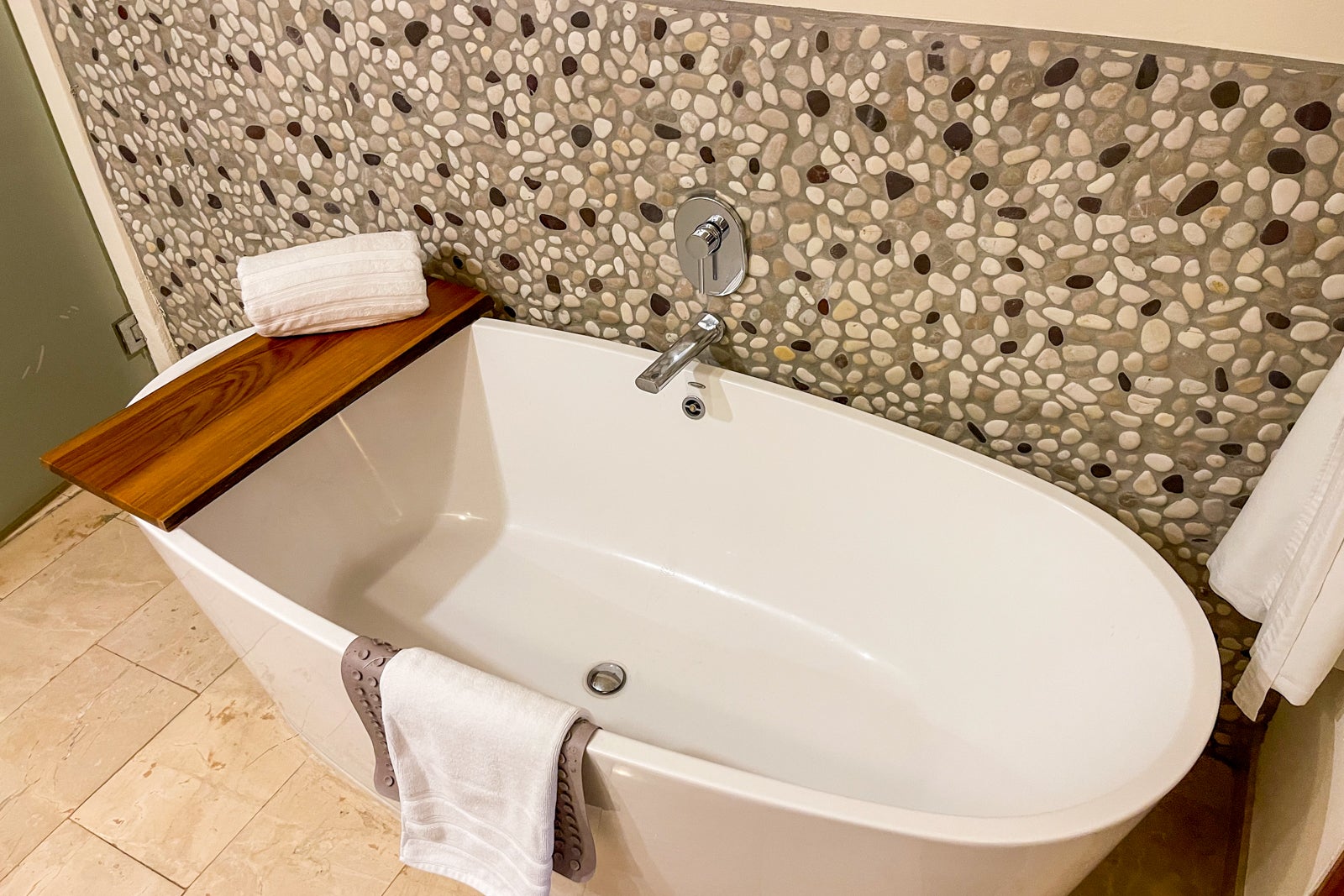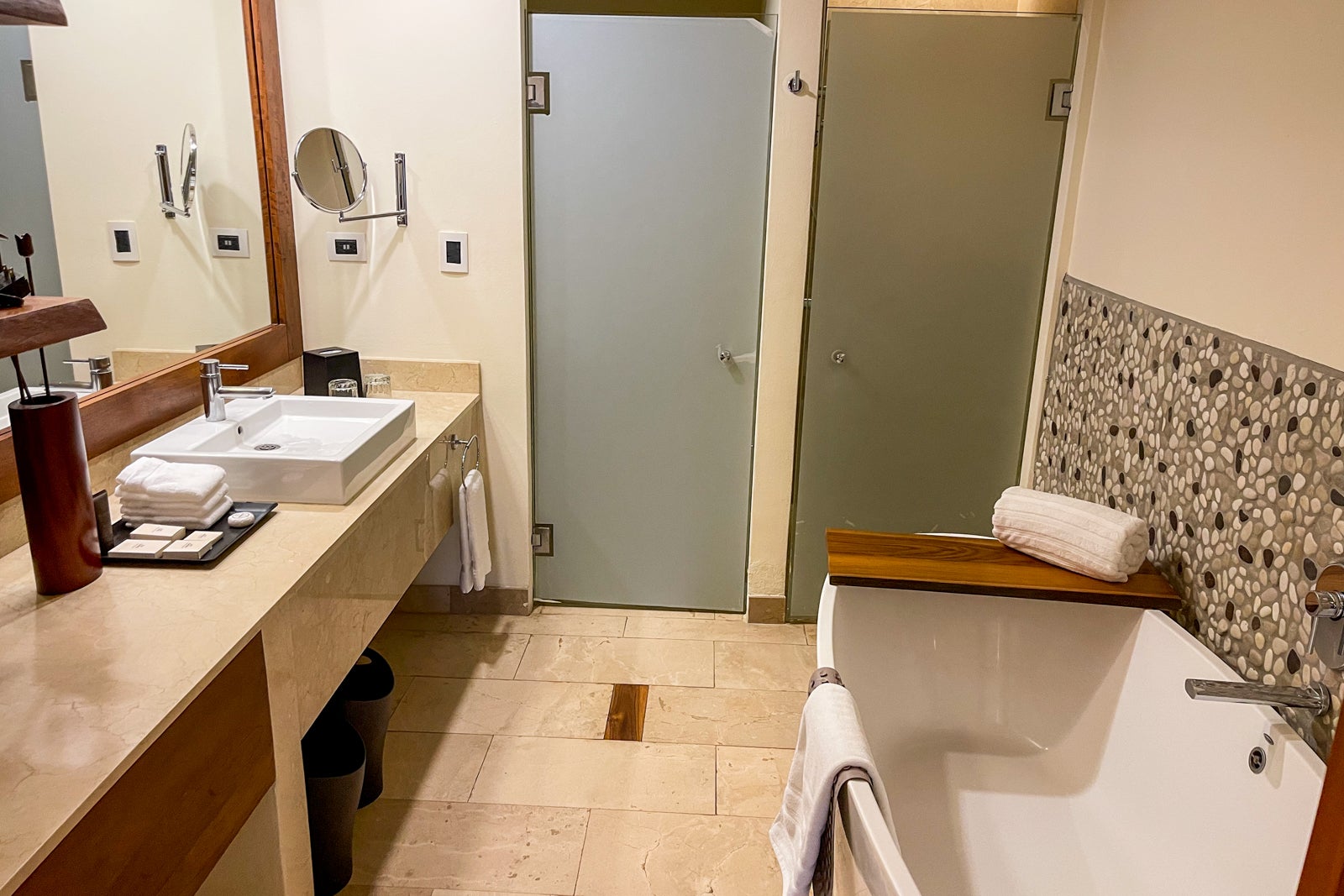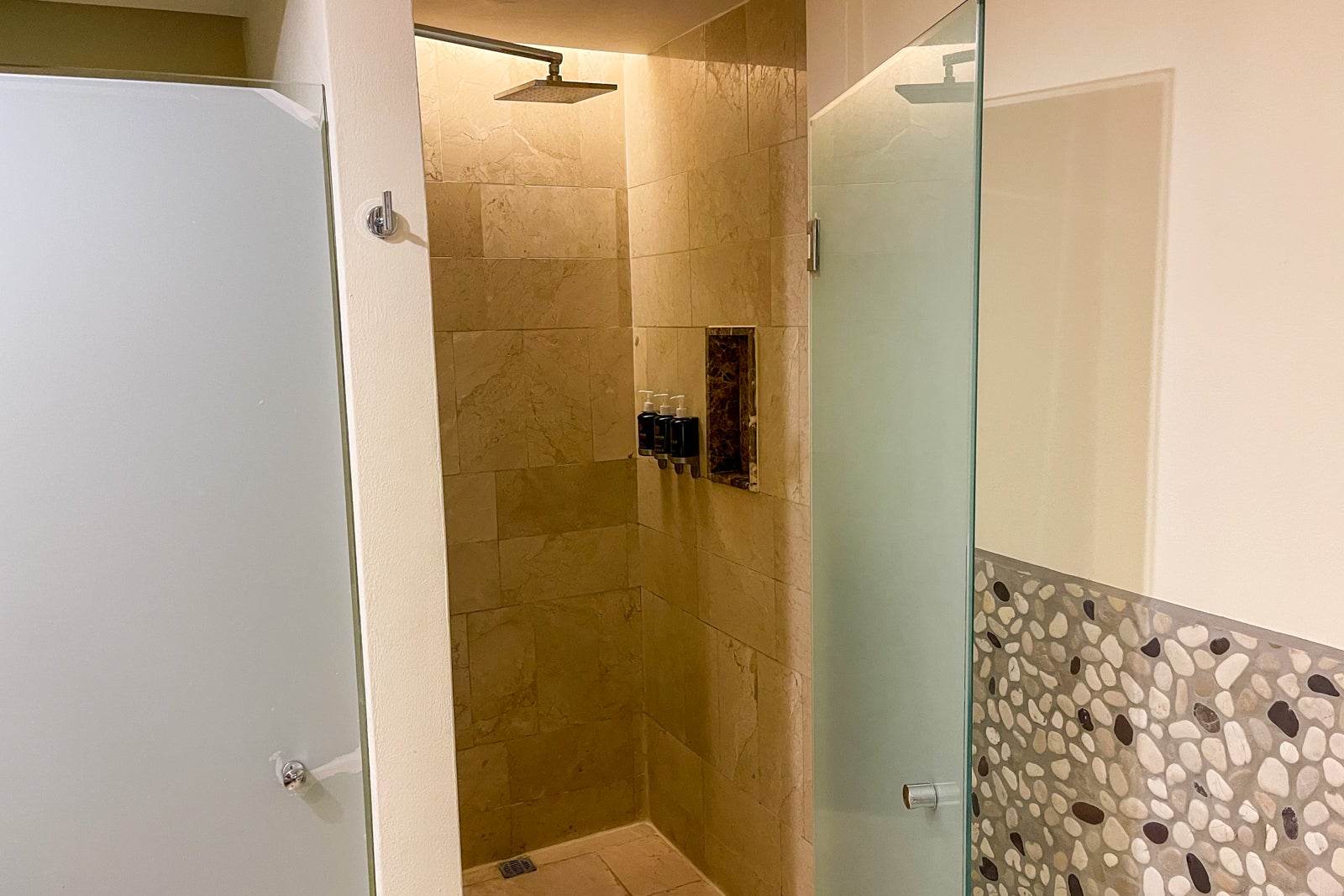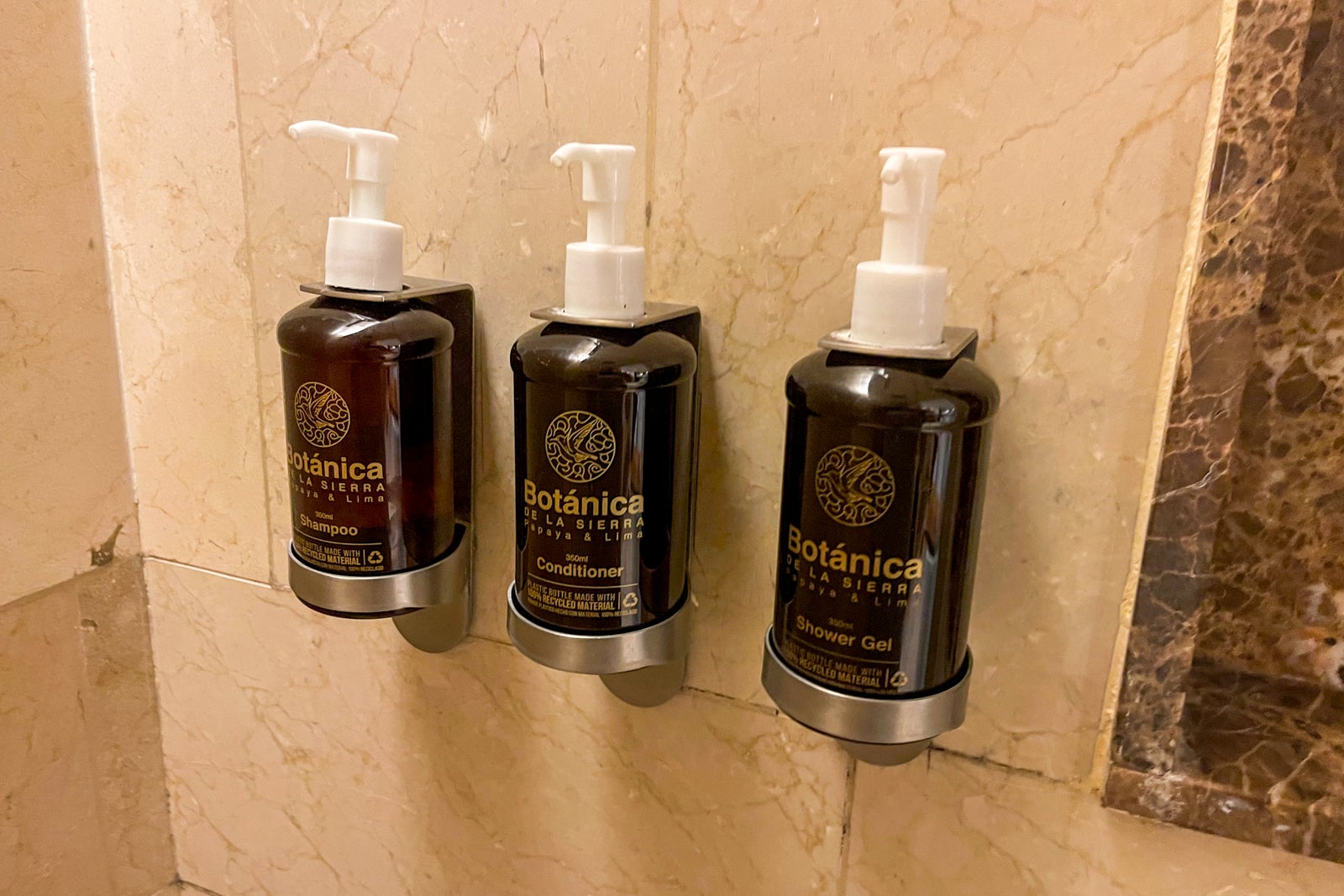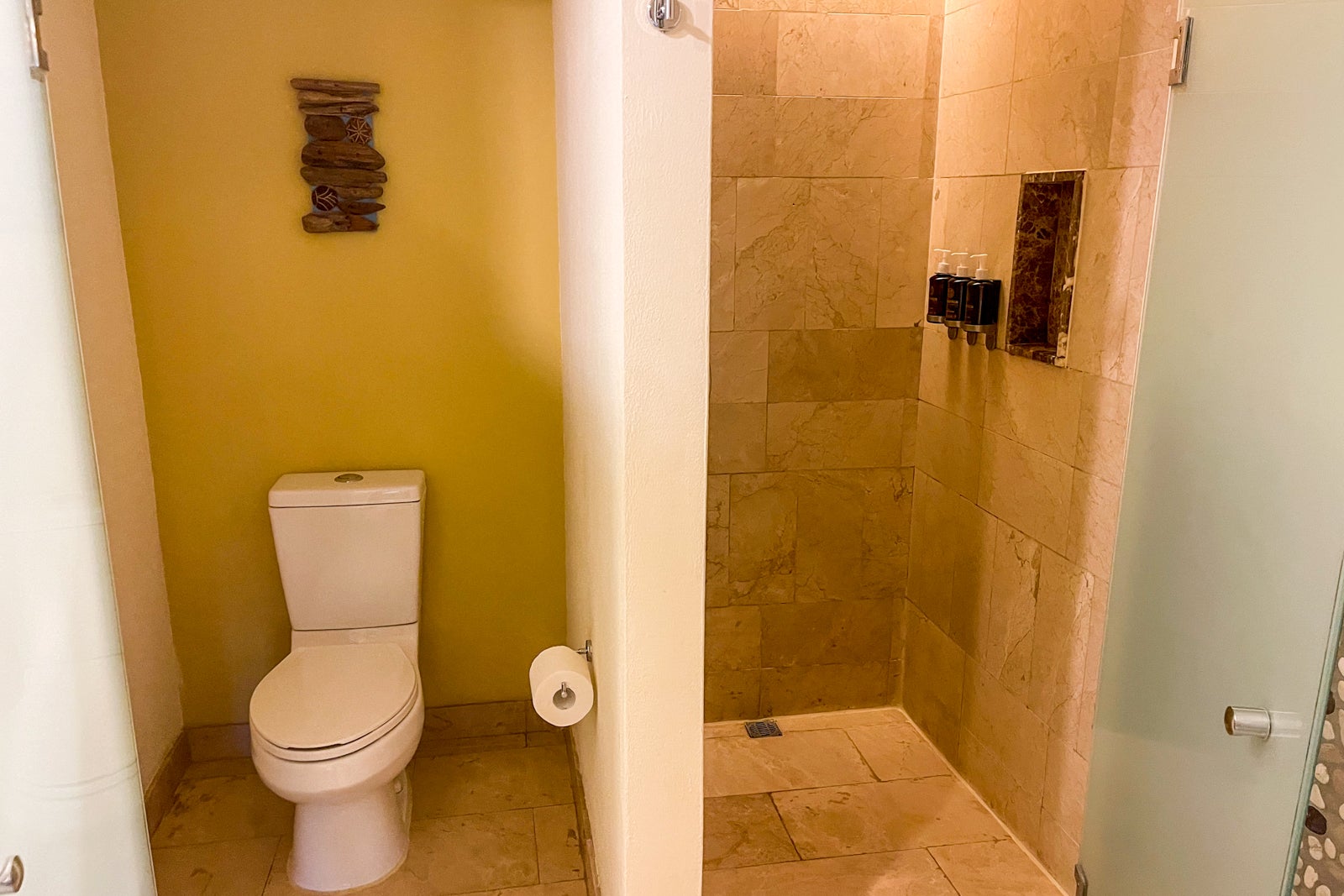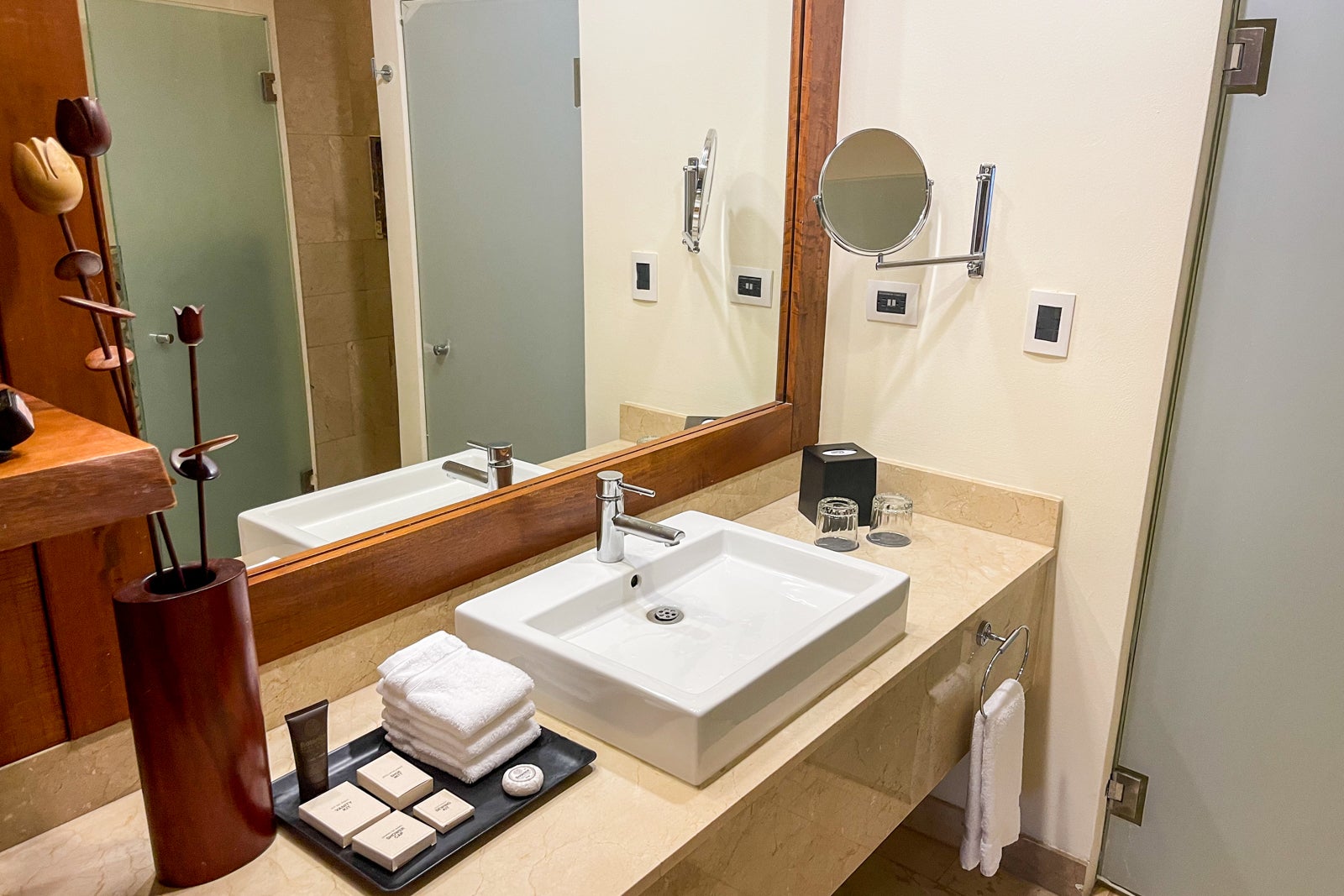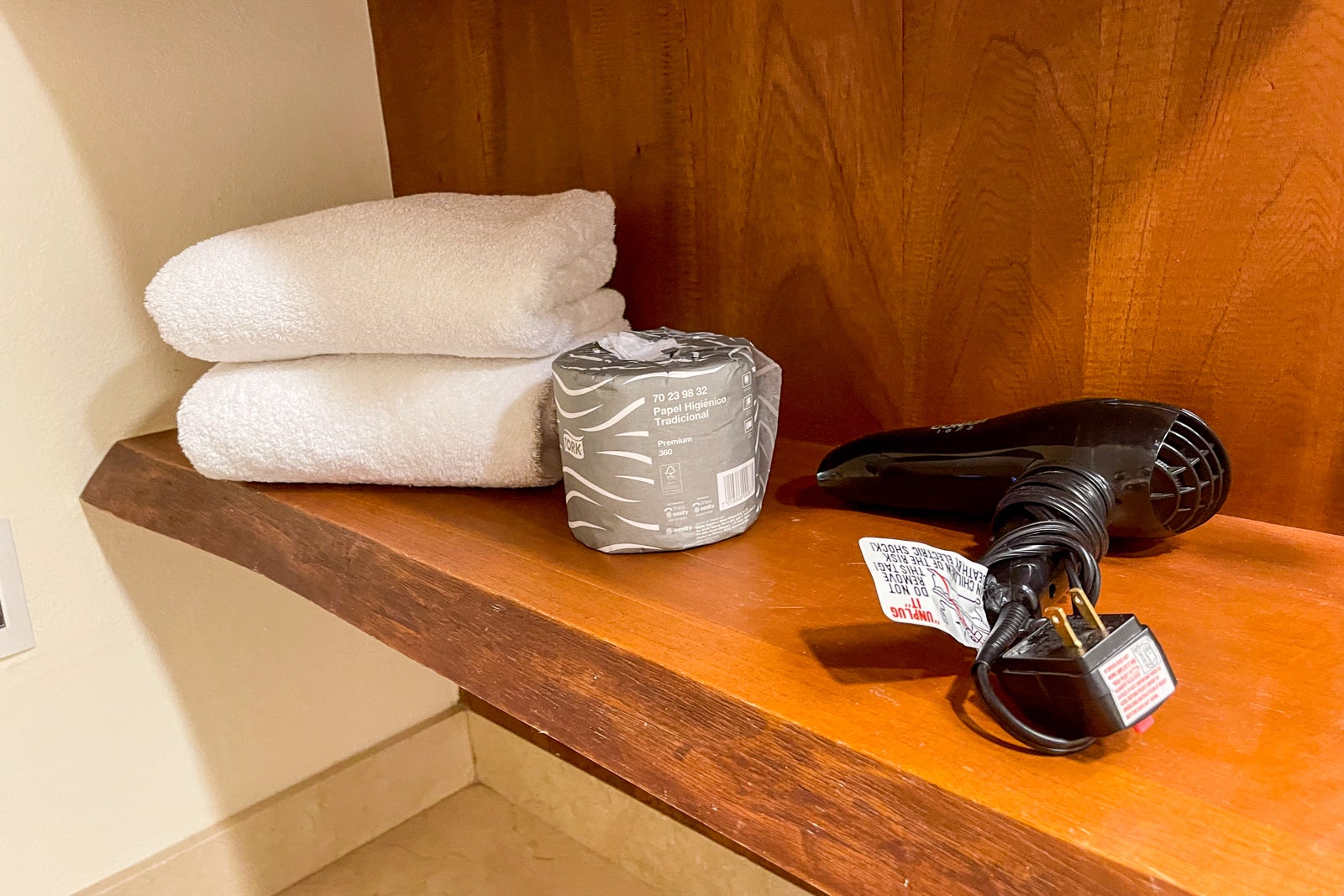 The minifridge had canned Imperial and Bavaria Masters beer, two types of juices, Pepsi sodas and miniature spirits bottles along with bottled water. There was also an automatic coffee maker, teas, Oreo cookies and Bokita cookies.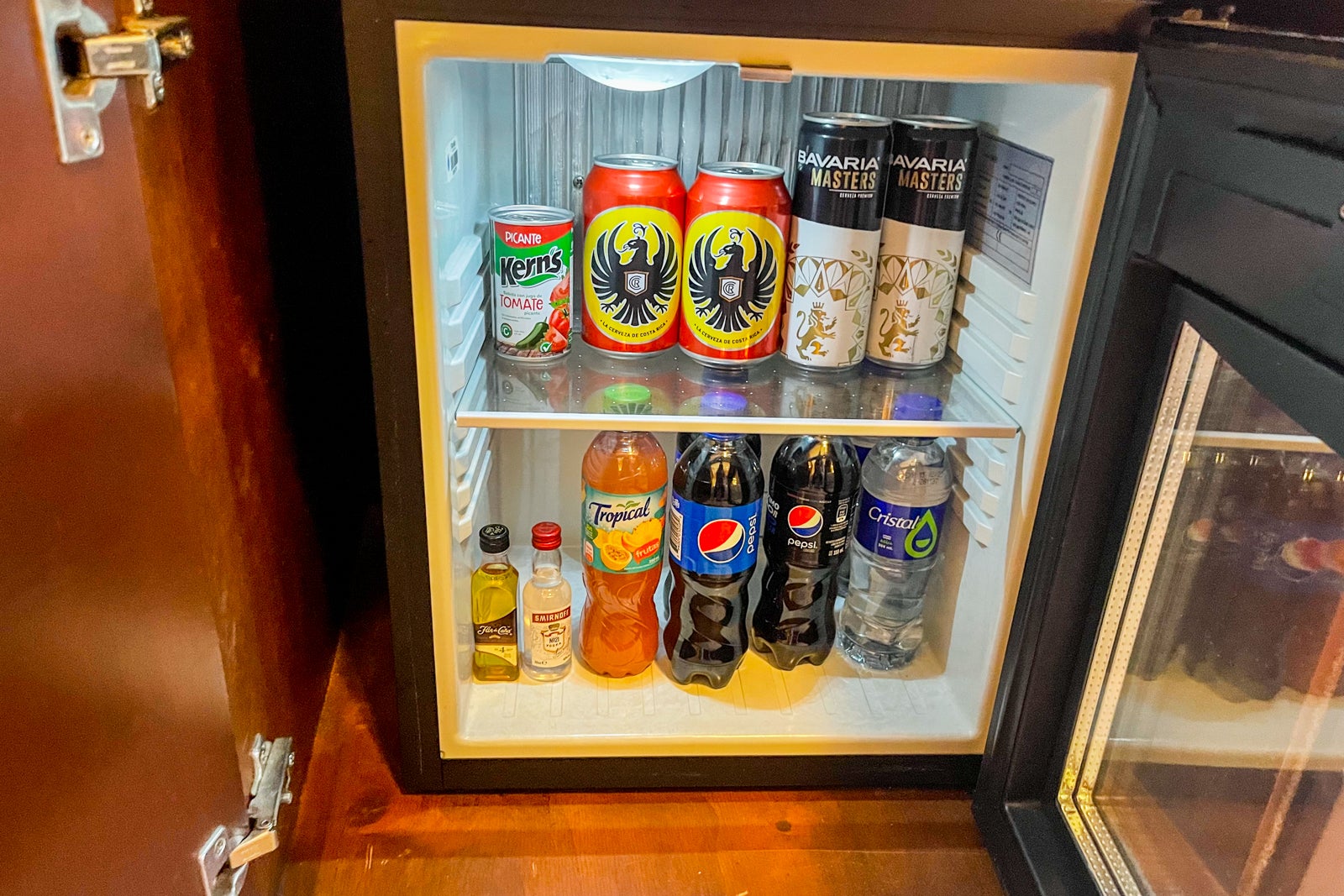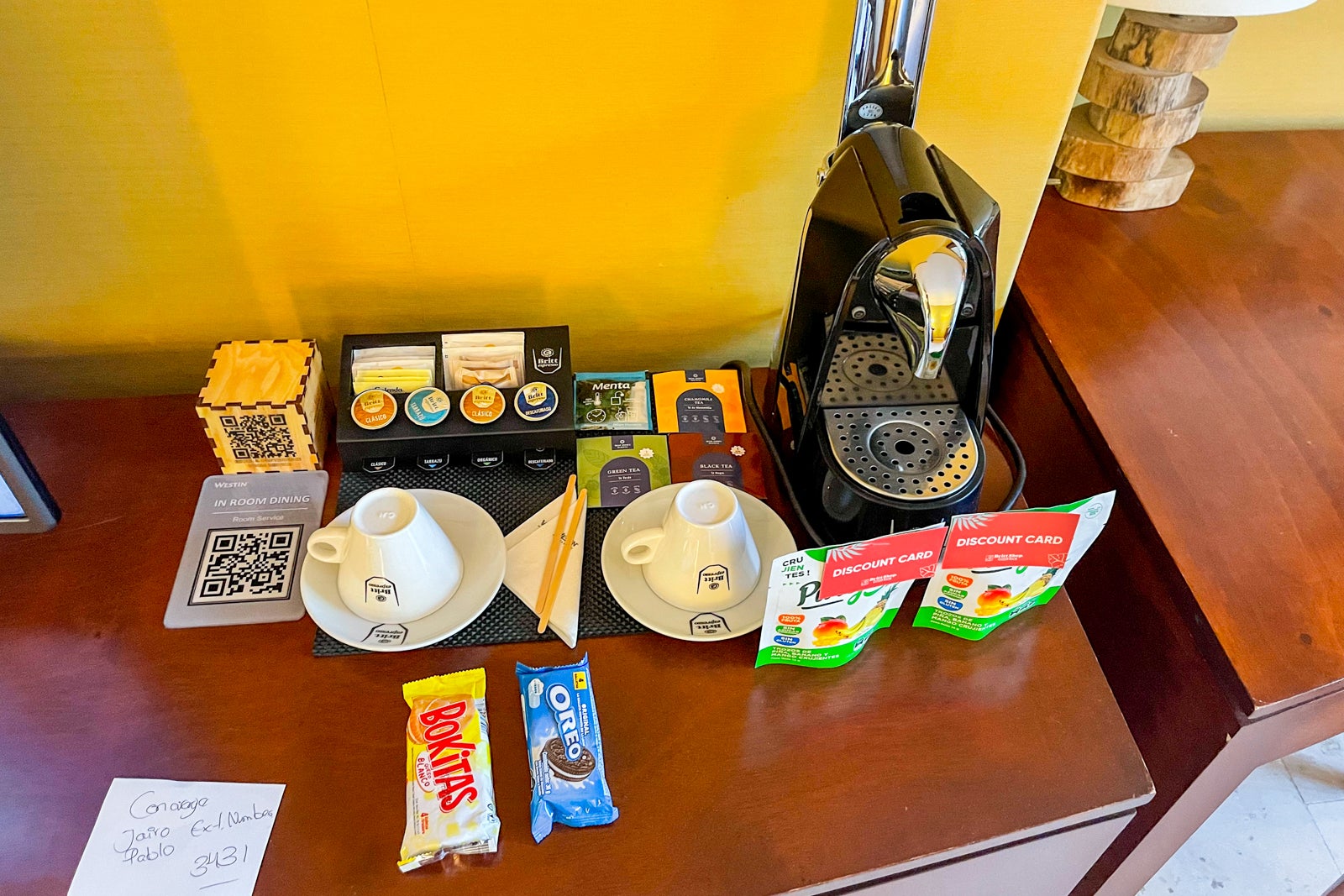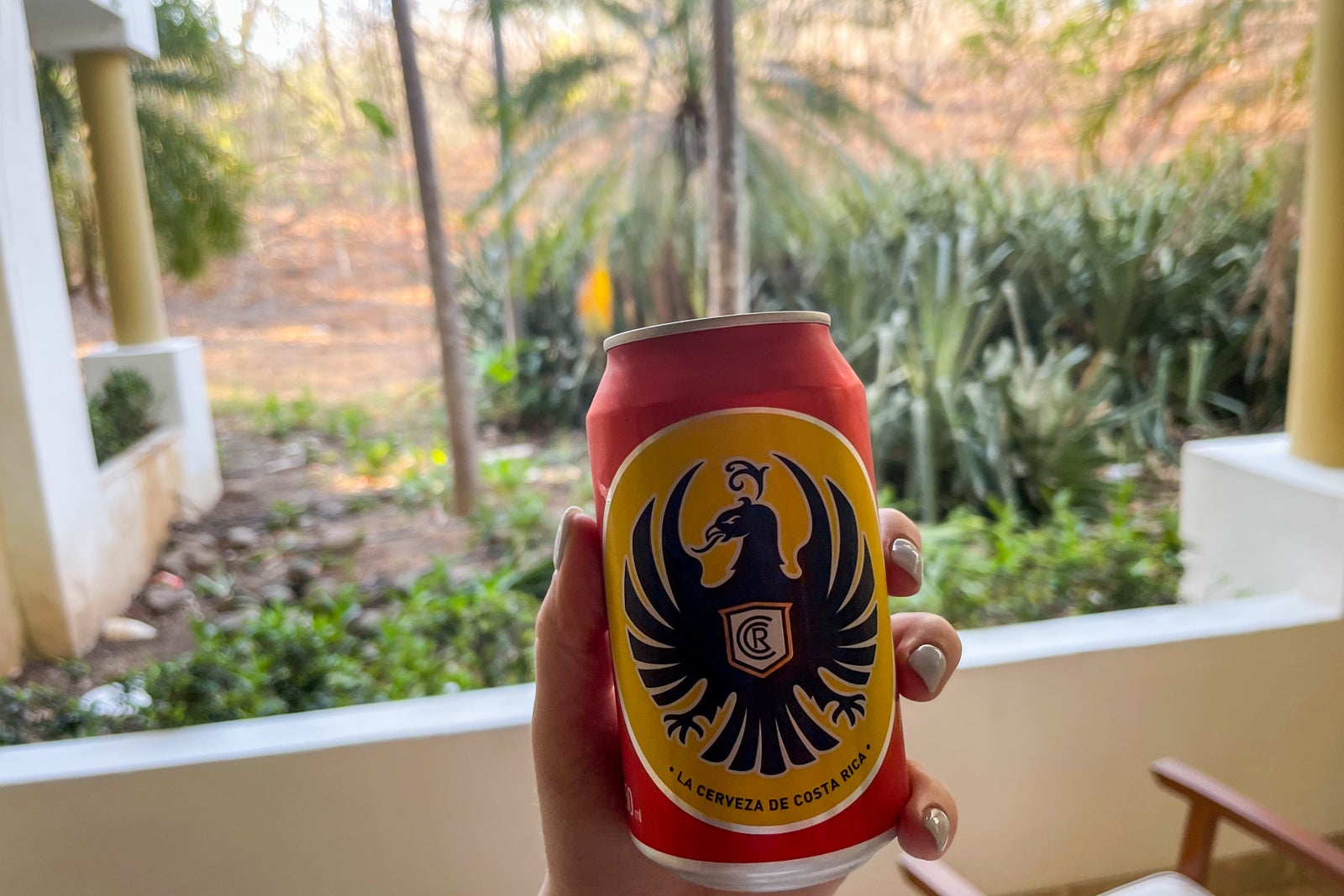 Even though we were on the first floor of the Royal Beach Club building, it was peaceful throughout the day. The only problem was a strange sound that we eventually realized was from a fountain that sat outside in a courtyard in the middle of the building. It was slightly annoying but the courtyard was very visually appealing, and we paused to take some photos there before dinner one night.
Dining and drinking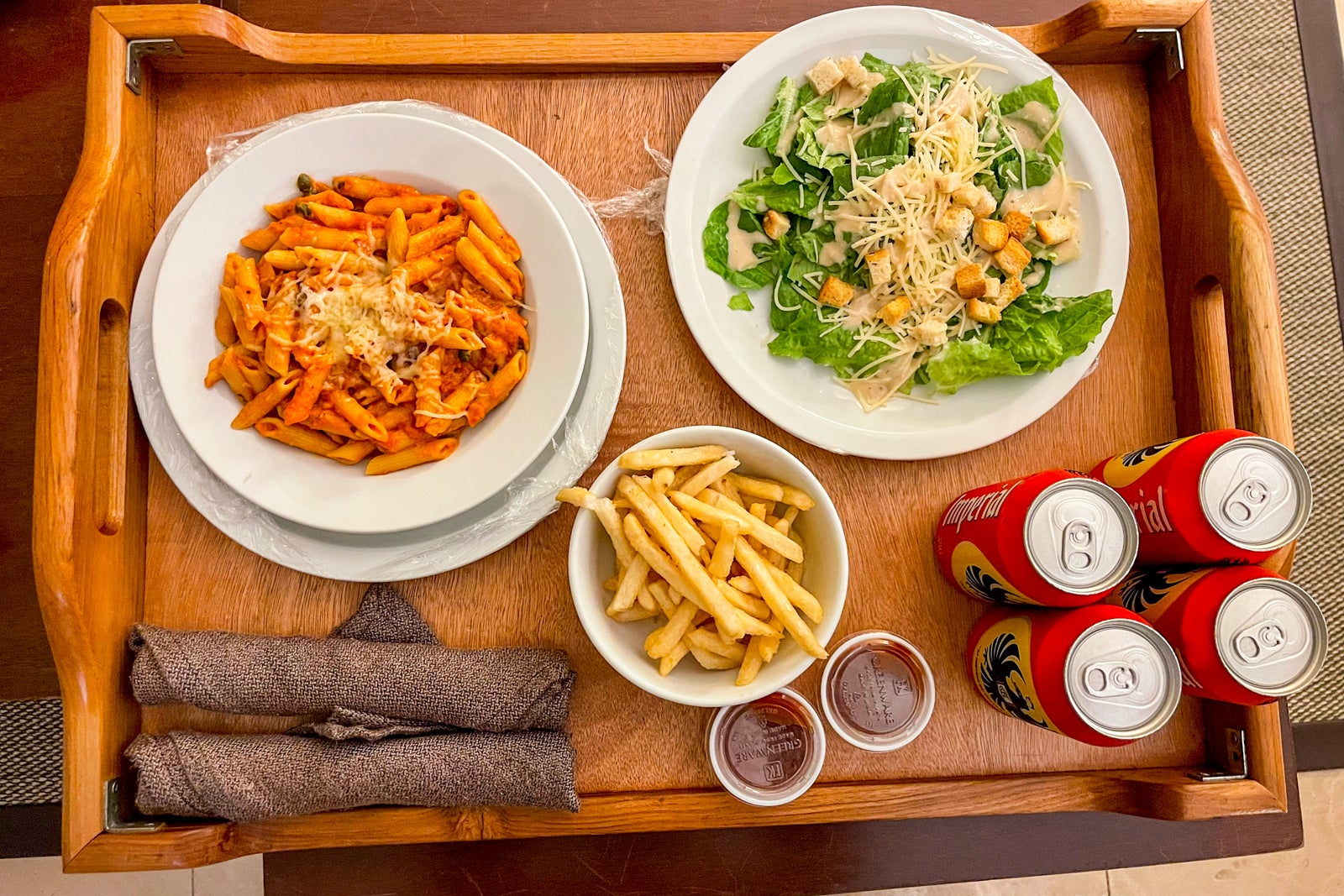 Food was the real letdown of the entire experience. I would consider myself a "foodie," so I typically have high expectations for food and drink whenever I'm traveling, no matter where I am. We ordered room service the first night we were there (our flight was delayed, so we were later than expected), and it was subpar. My sister's pasta was better than my pepperoni pizza, but the cold Imperial beer made up for it. The fries and salad were meh.
The next morning we visited Mitra, the buffet for all guests, and breakfast wasn't bad. I had an omelet, which was customizable and made right in front of me, and a frozen coffee drink that satisfied my caffeine cravings.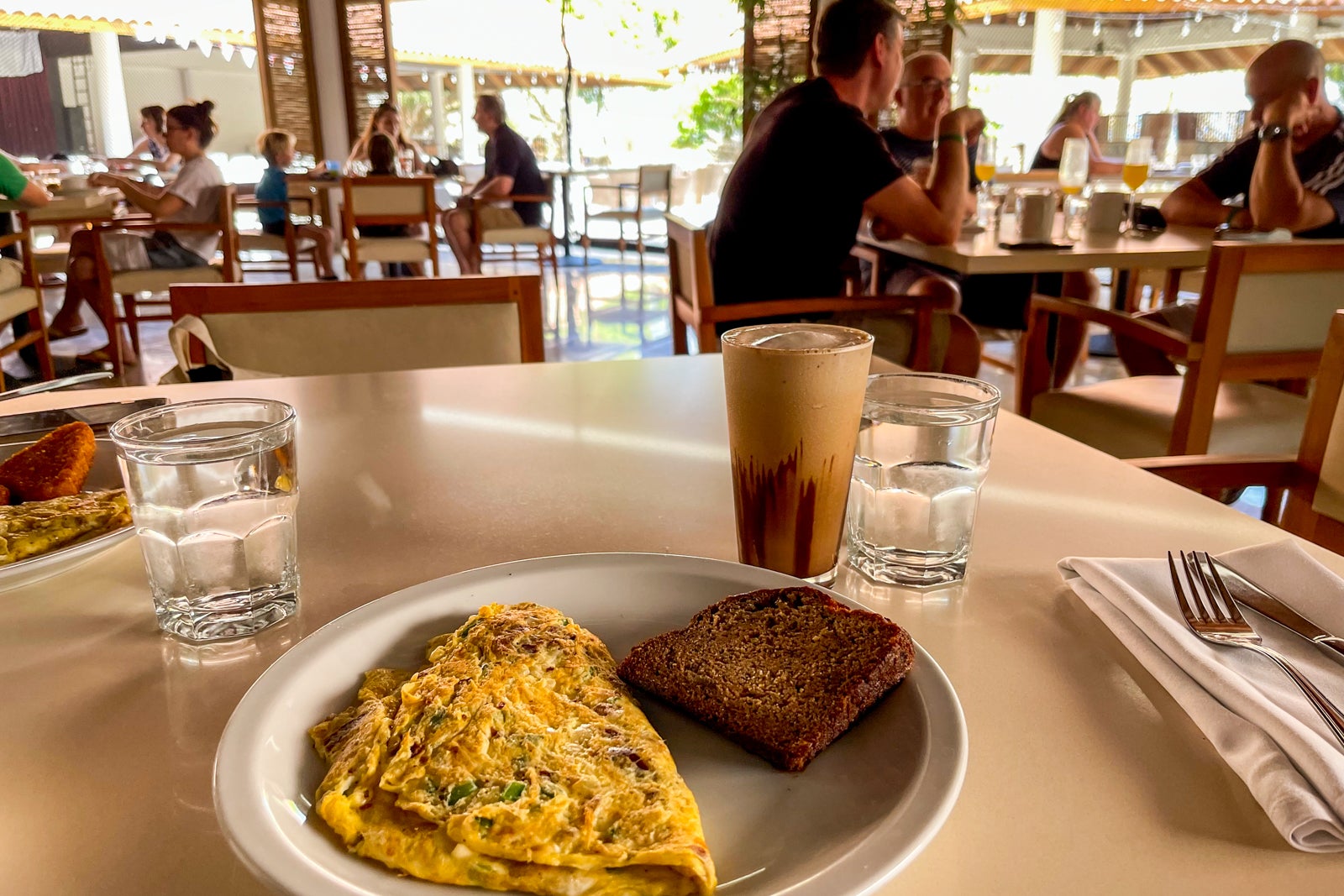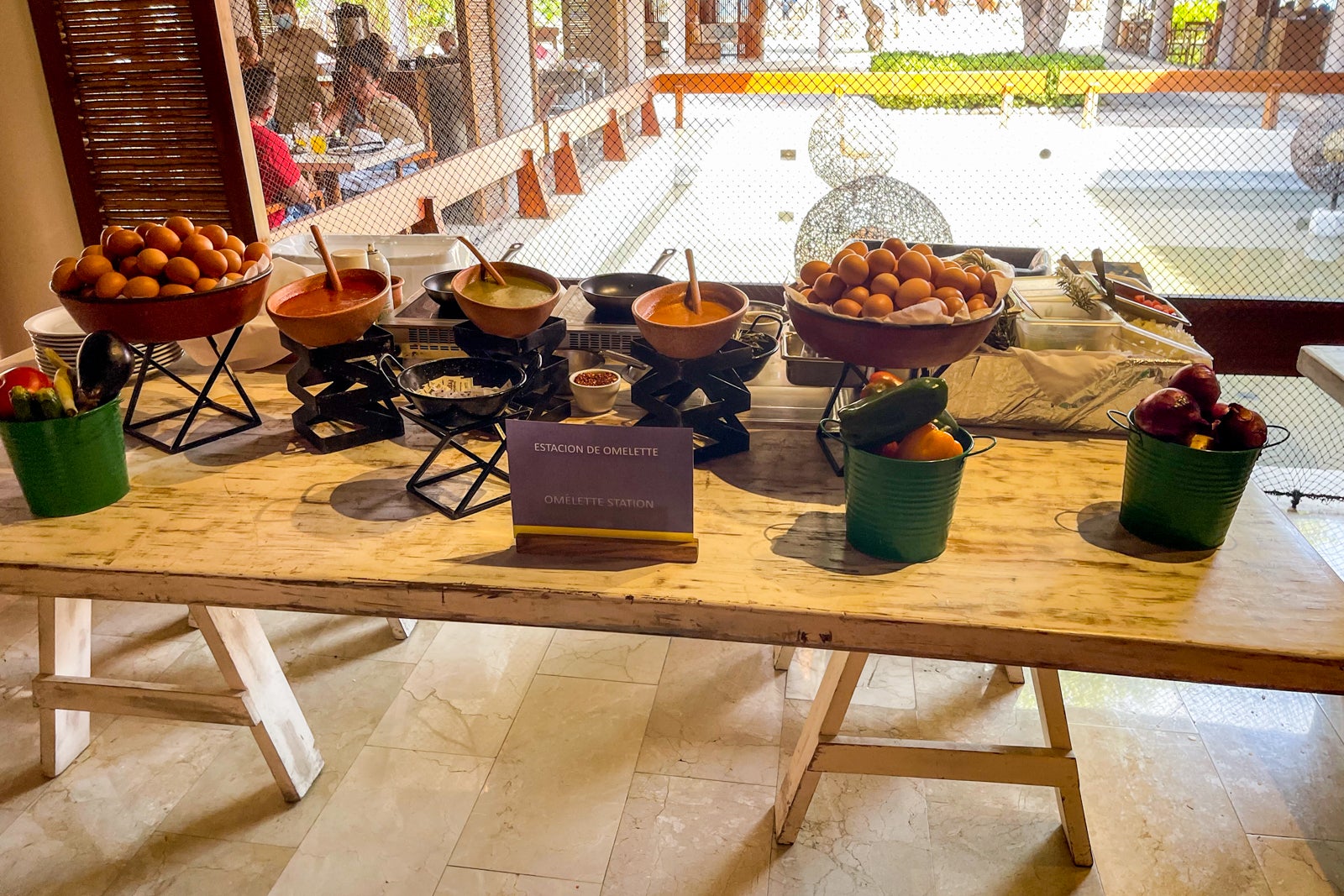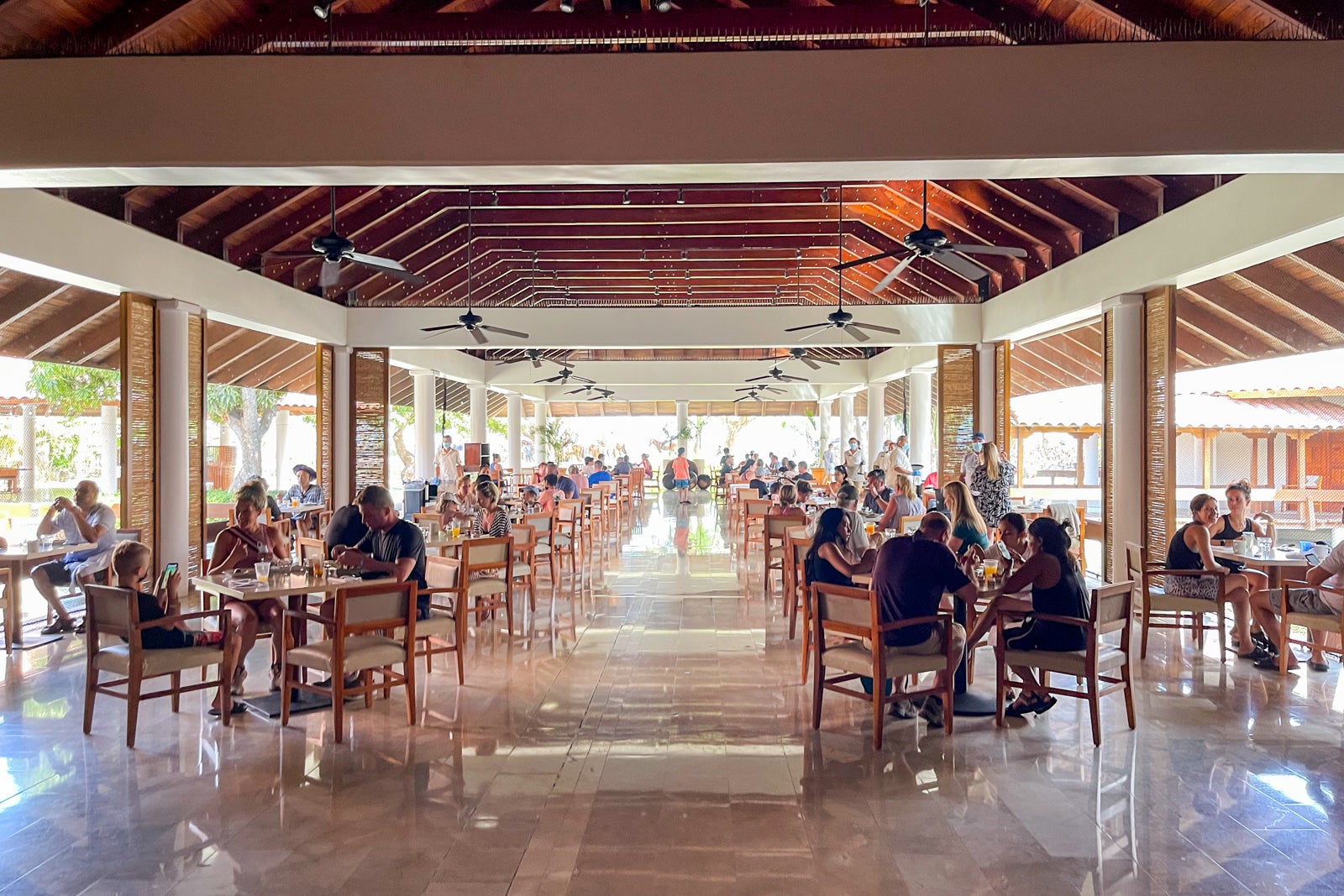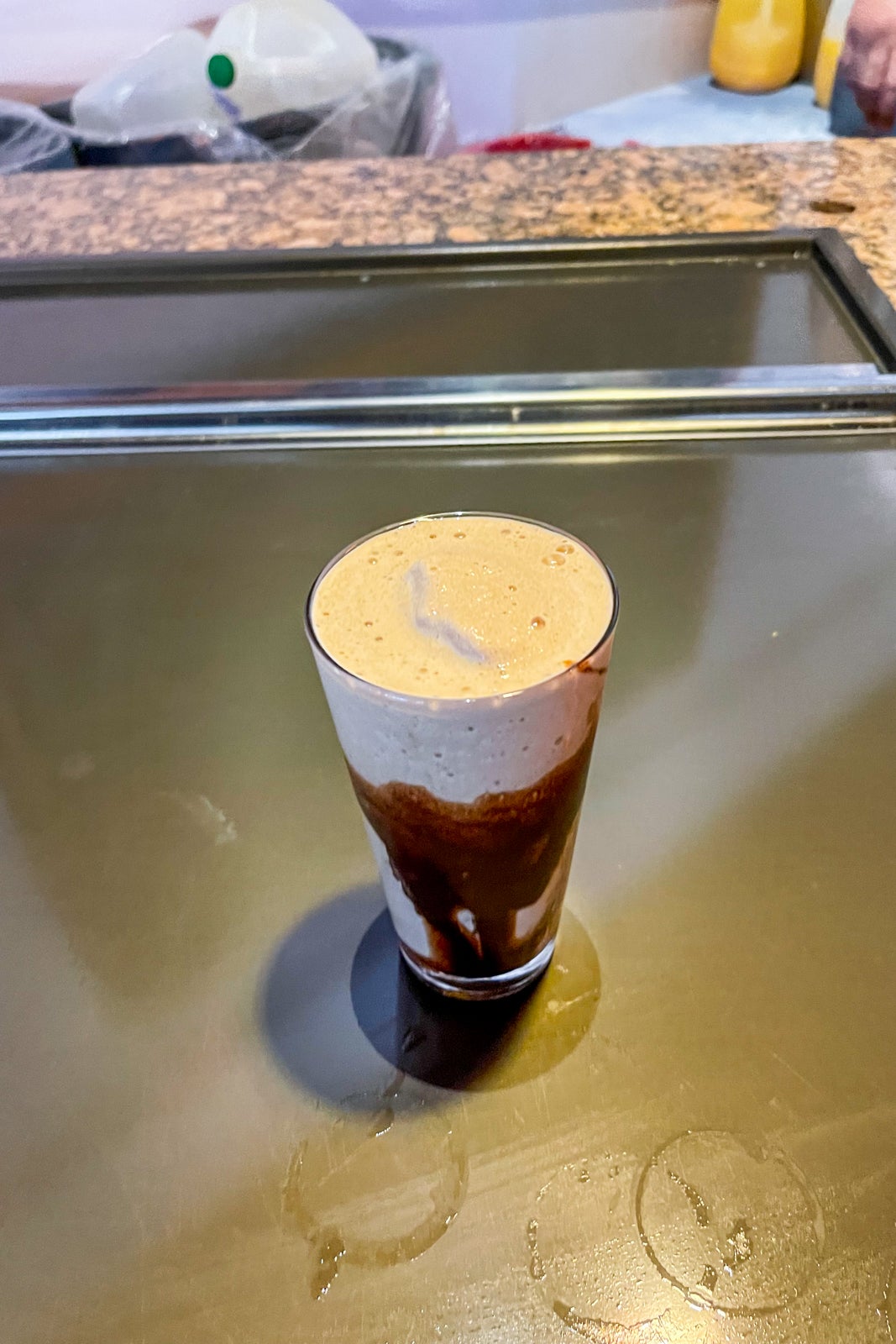 It was somewhat difficult to get a reservation for dinner, which was unfortunate as most of the restaurants required it, so be sure to call as soon as possible in the morning. My sister and I love seafood, so we decided to try Manglar, the designated seafood restaurant. I got surf-and-turf, which consisted of steak and shrimp and was overall average. The macarons were good, and I ended up asking for more.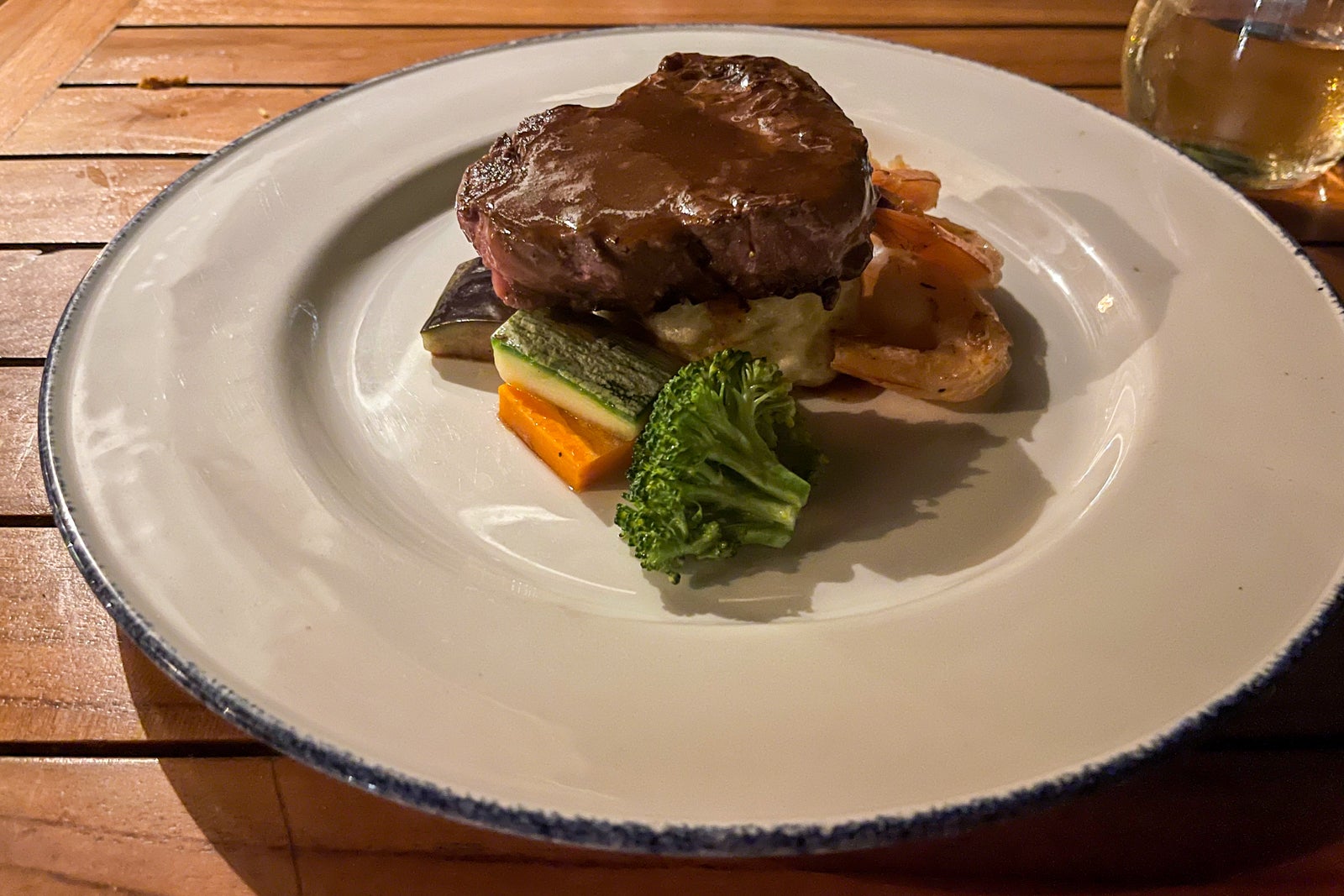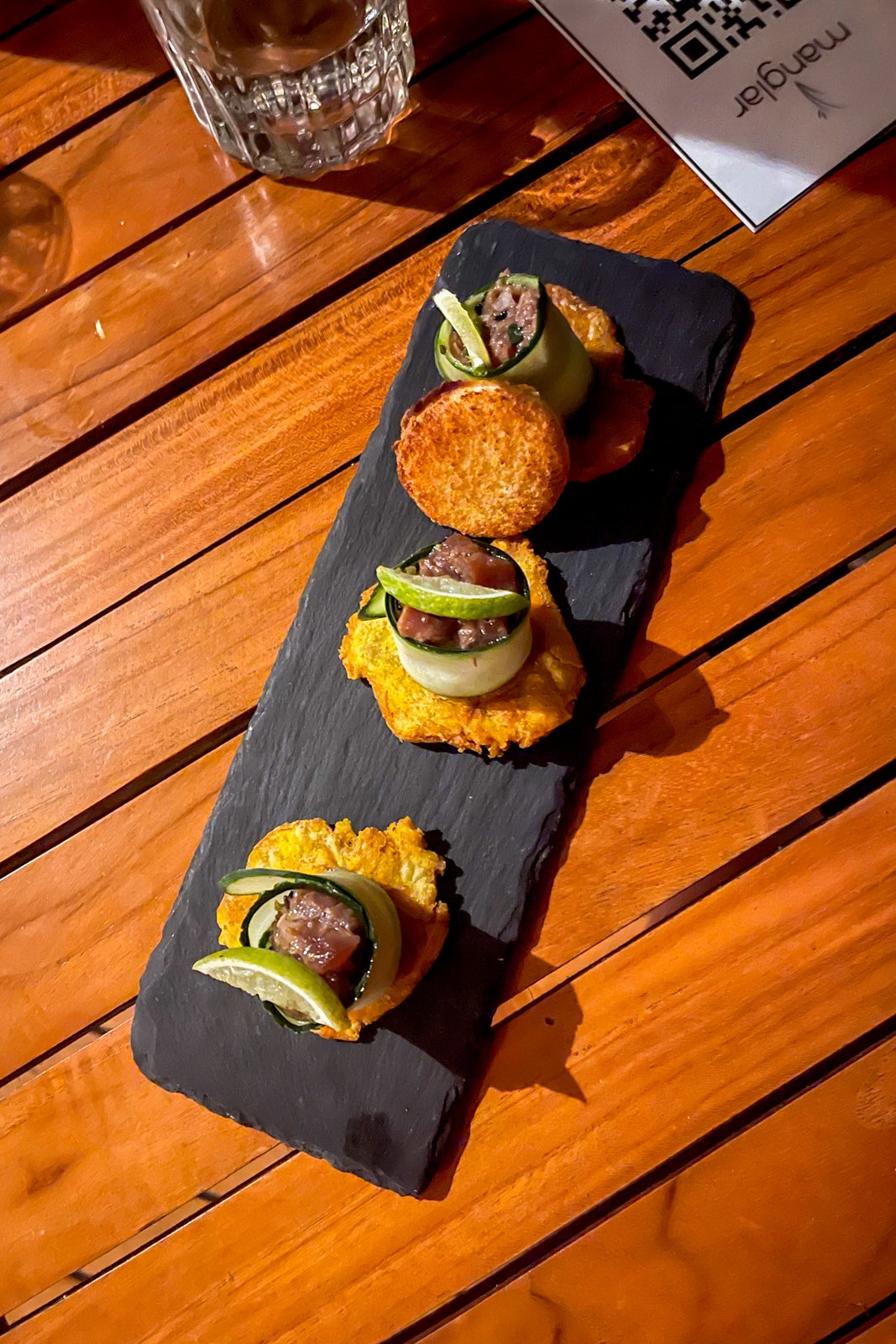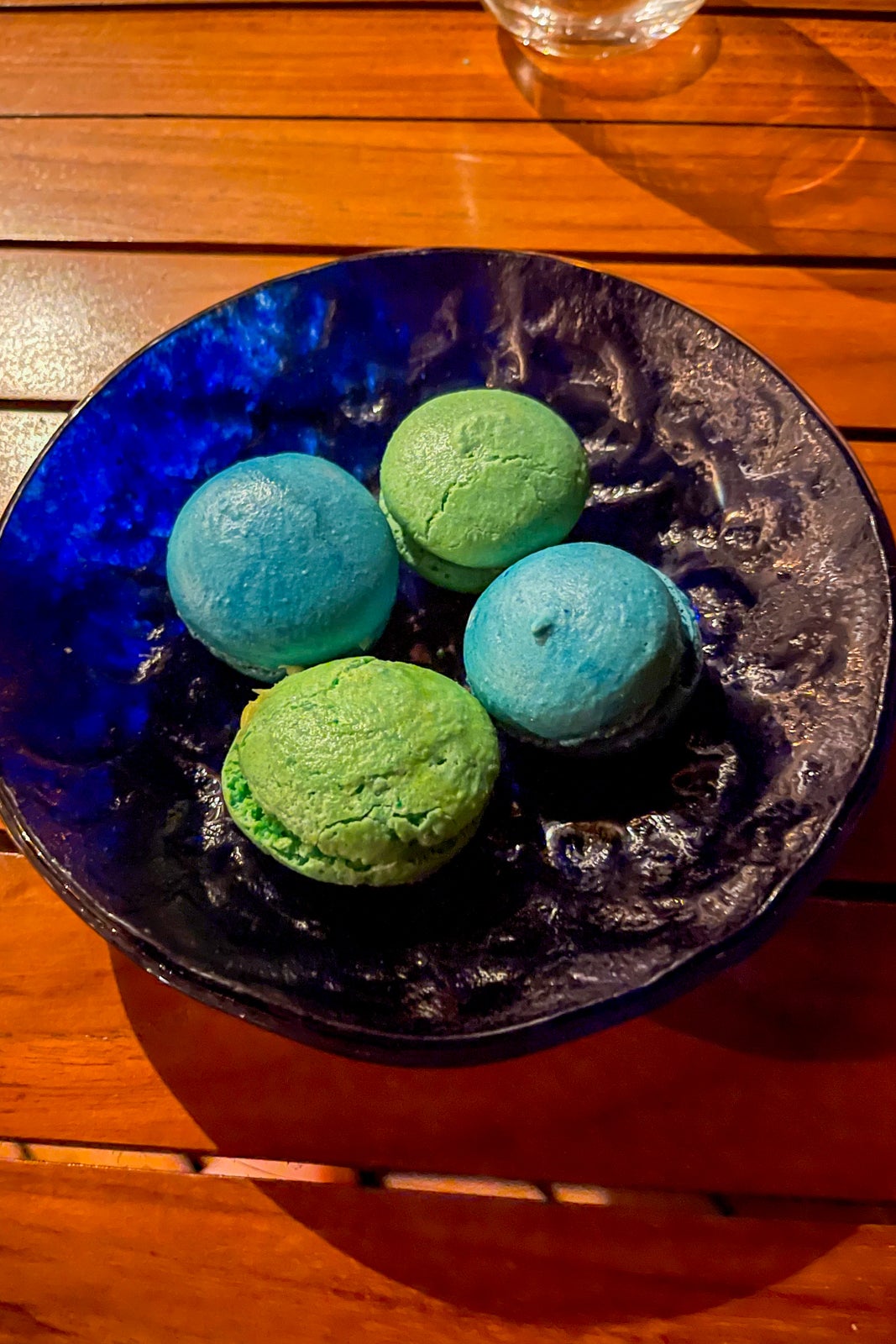 We also taste-tested the food over at the adults-only restaurant where we sat by the stunning pool. I got a salad, and it was fine but uninspiring, much like people expect from all-inclusive resorts. Honestly, the view was the best part of lunch.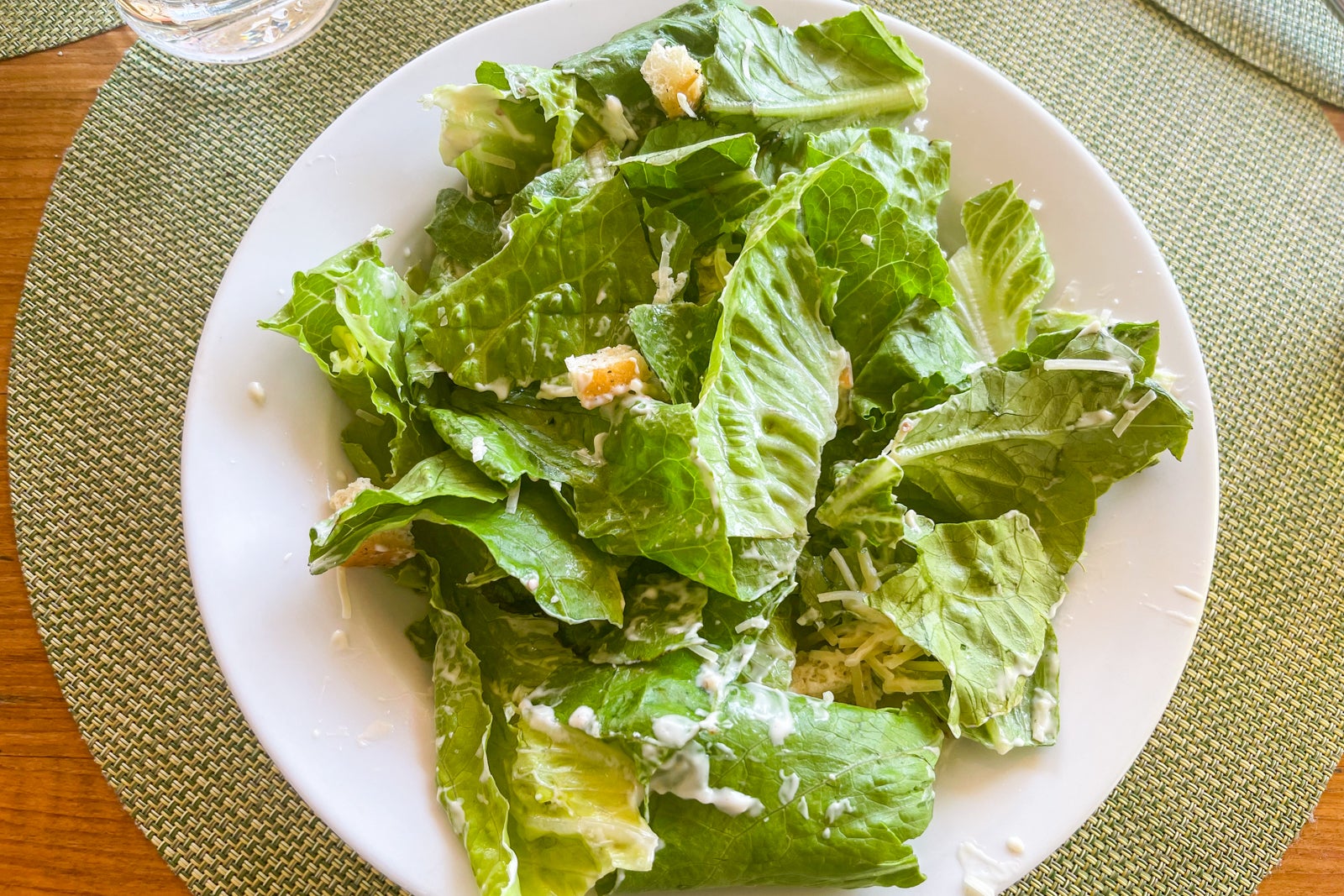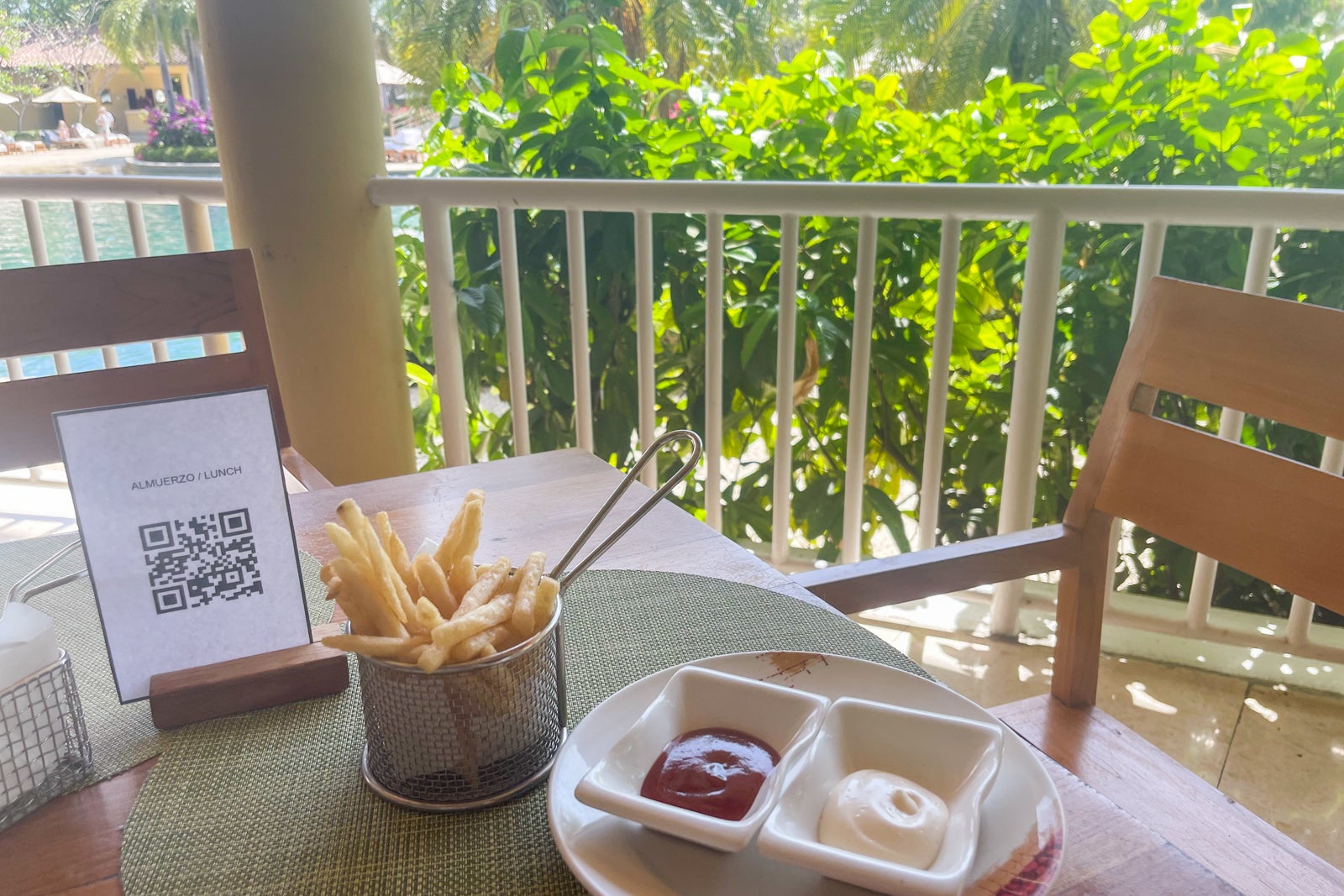 I stuck with beer most of the time (the native Imperial brew is everywhere), but I ordered a strawberry daiquiri at the swim-up bar at the main pool (there is also one at the adults-only pool), and it was tasty, although sweet drinks are never my favorite.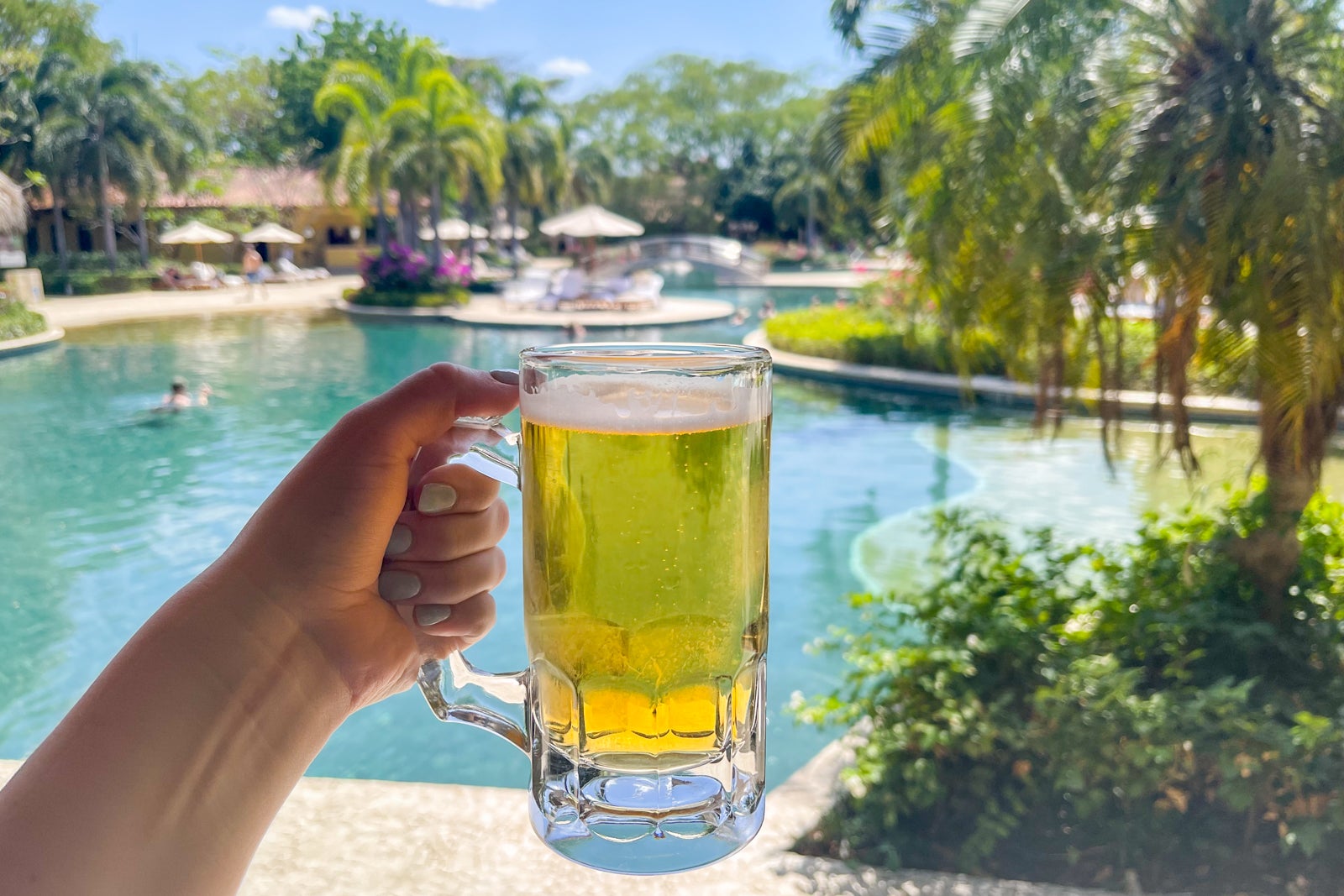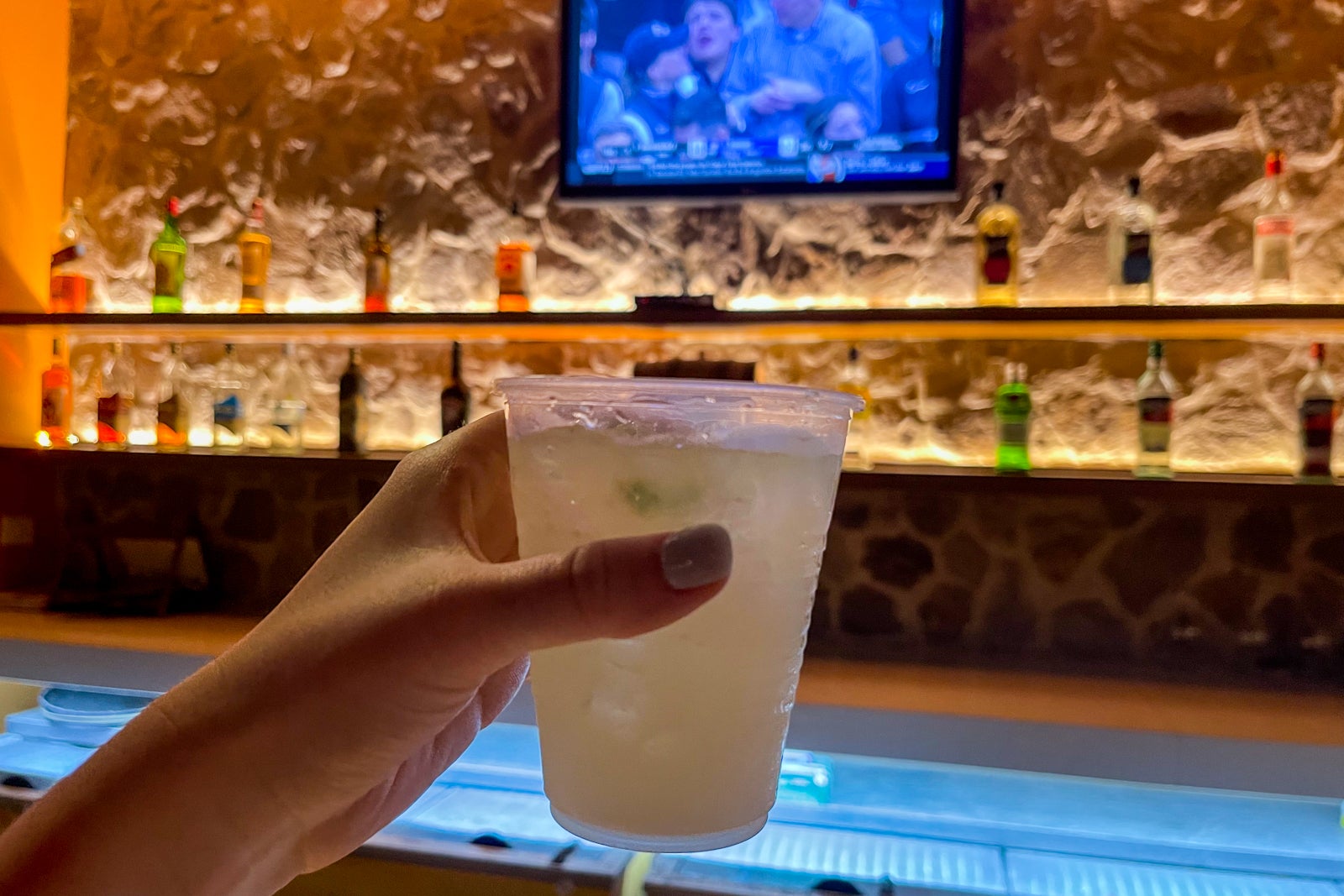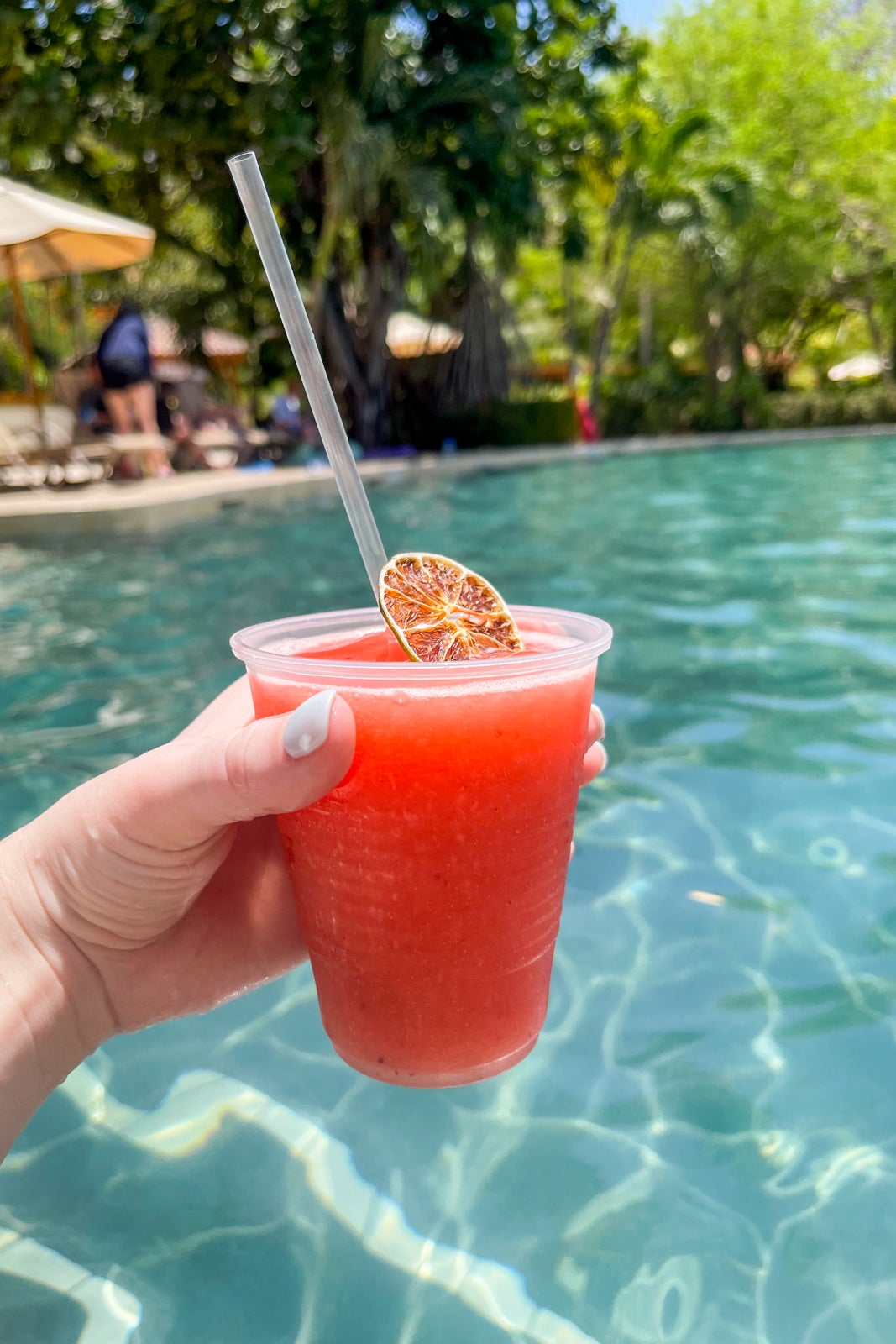 Overall, the food was simply fine and nothing to write home about. There were plenty of options, though, which would make it easy if you're traveling with picky eaters.
Activities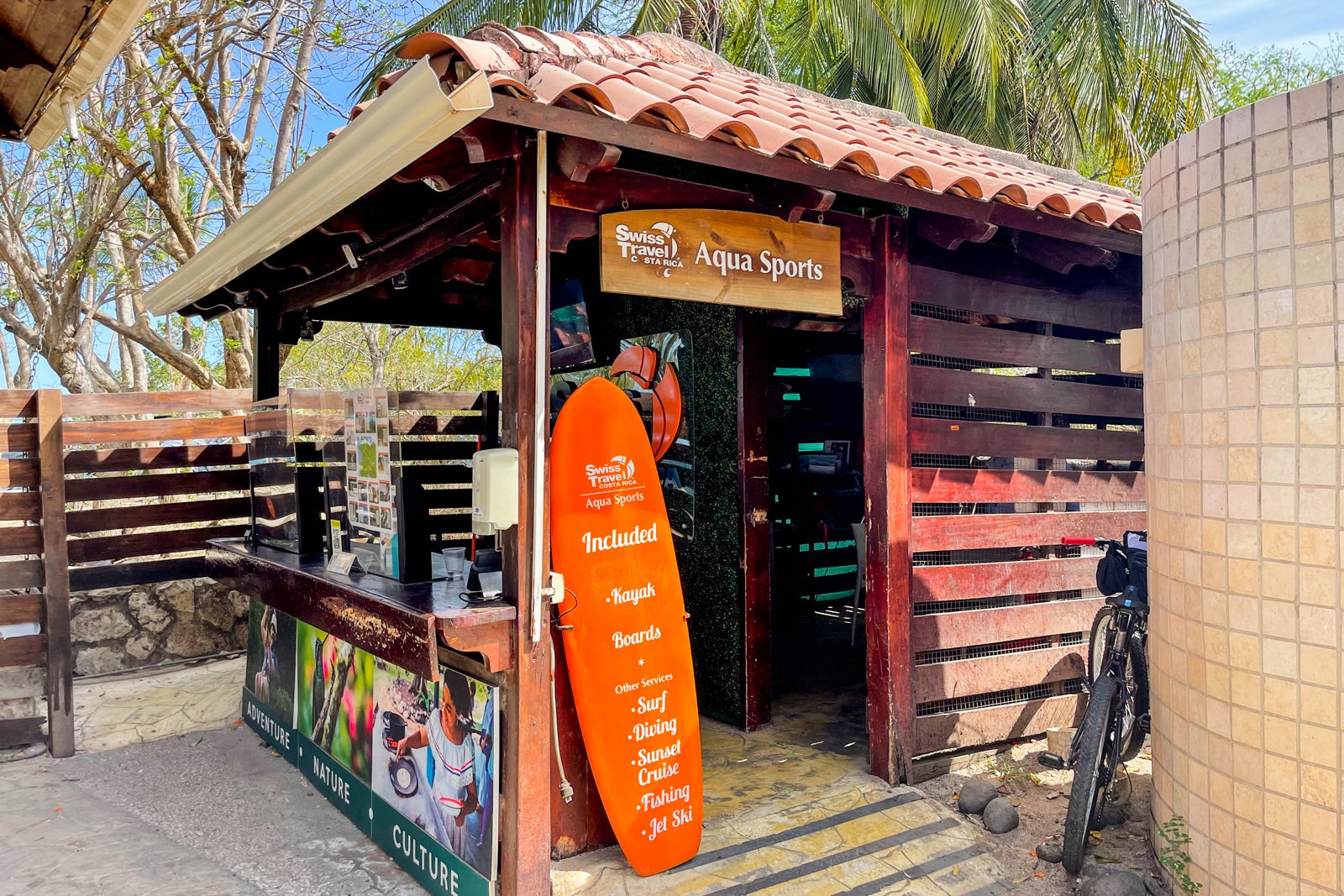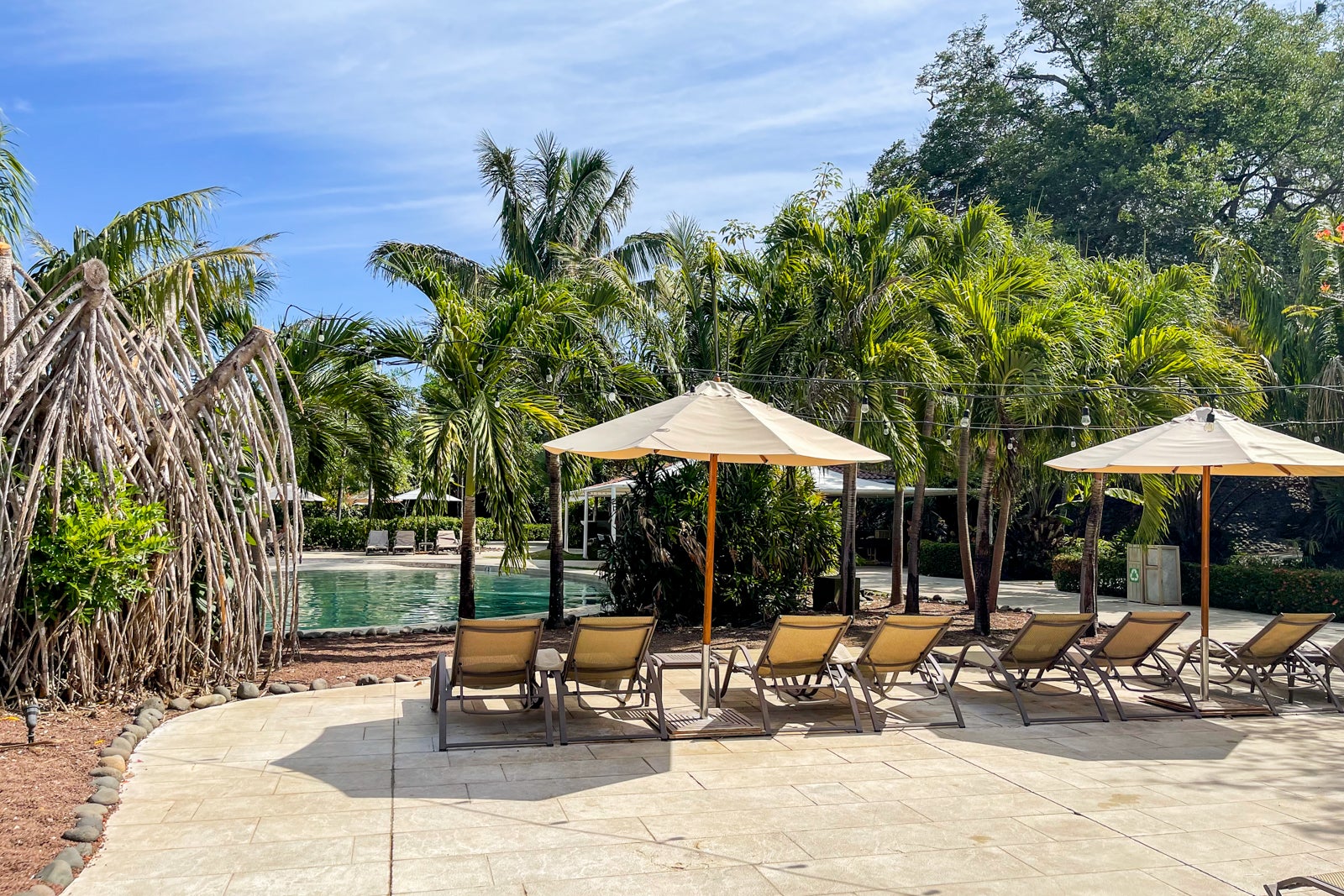 My idea of a vacation is to sit at the beach or pool and read. I don't require much to keep me entertained, but there are plenty of activities available at this resort — and in Costa Rica in general — to keep anyone busy. We saw horseback riding on the beach and the option to enjoy numerous free nonmotorized water sports and paid activities like Jet ski rentals and sunset cruises.
There was also a gym on the property (reservations were required) that hosted yoga classes, aqua-aerobics classes and recreational bike tours.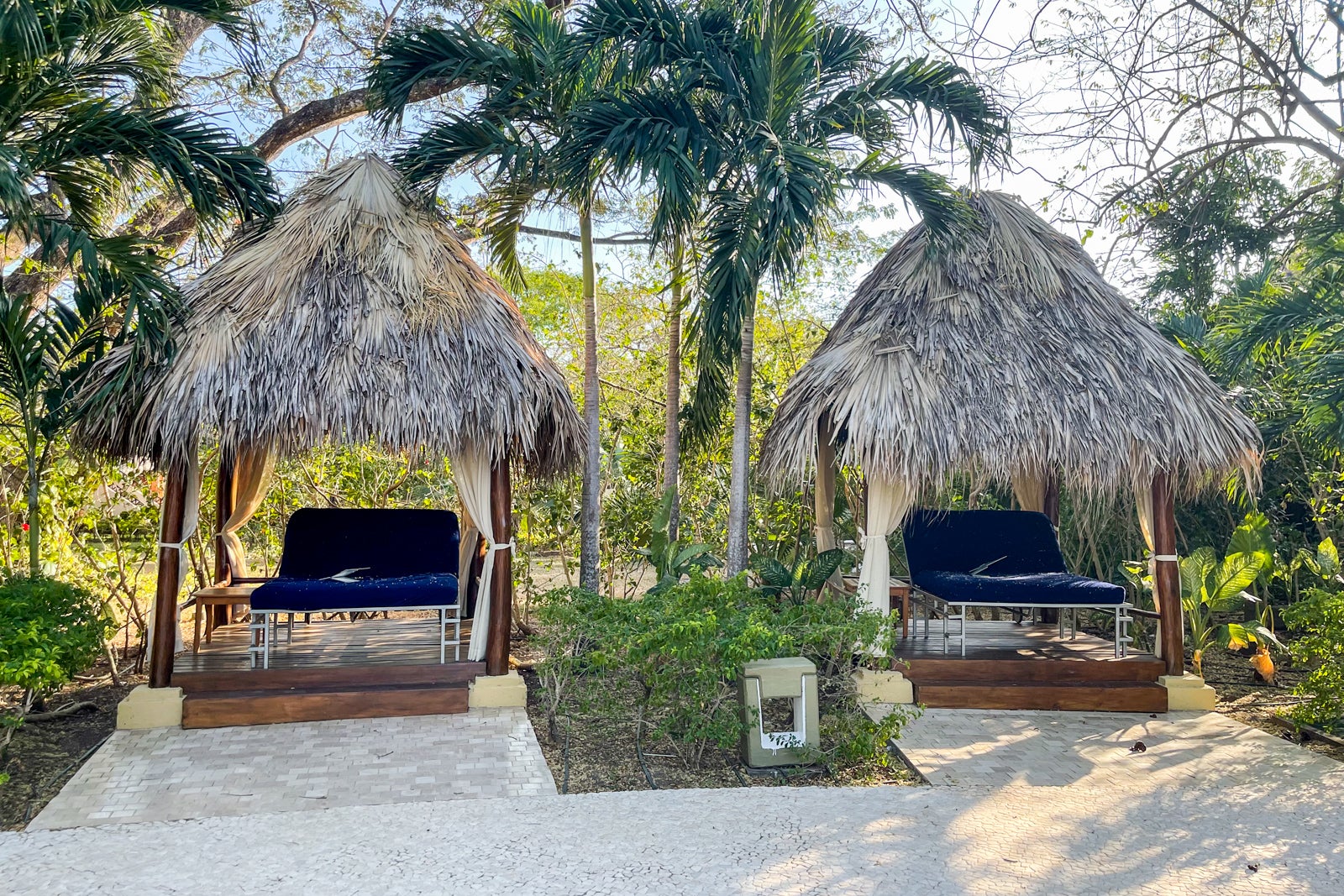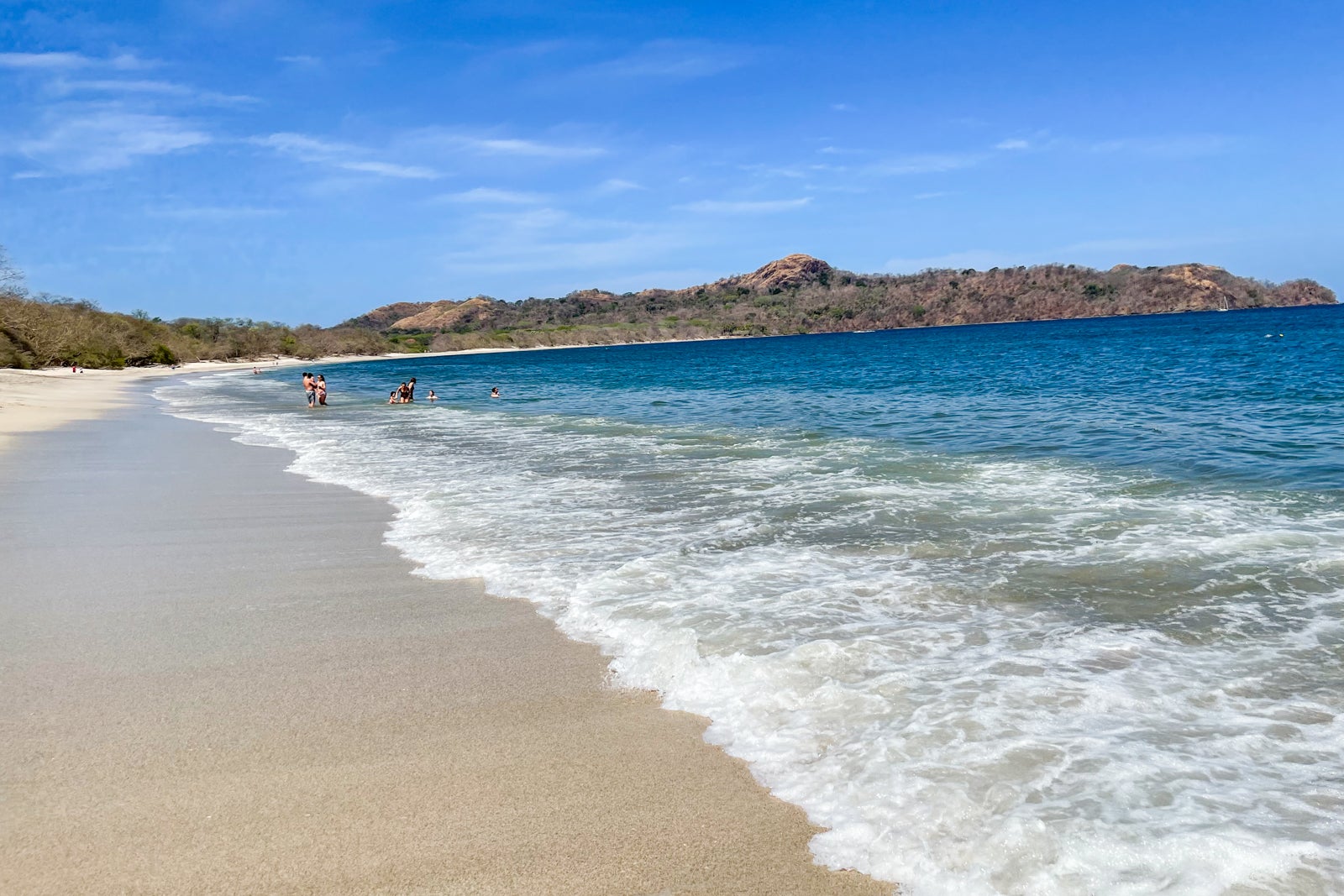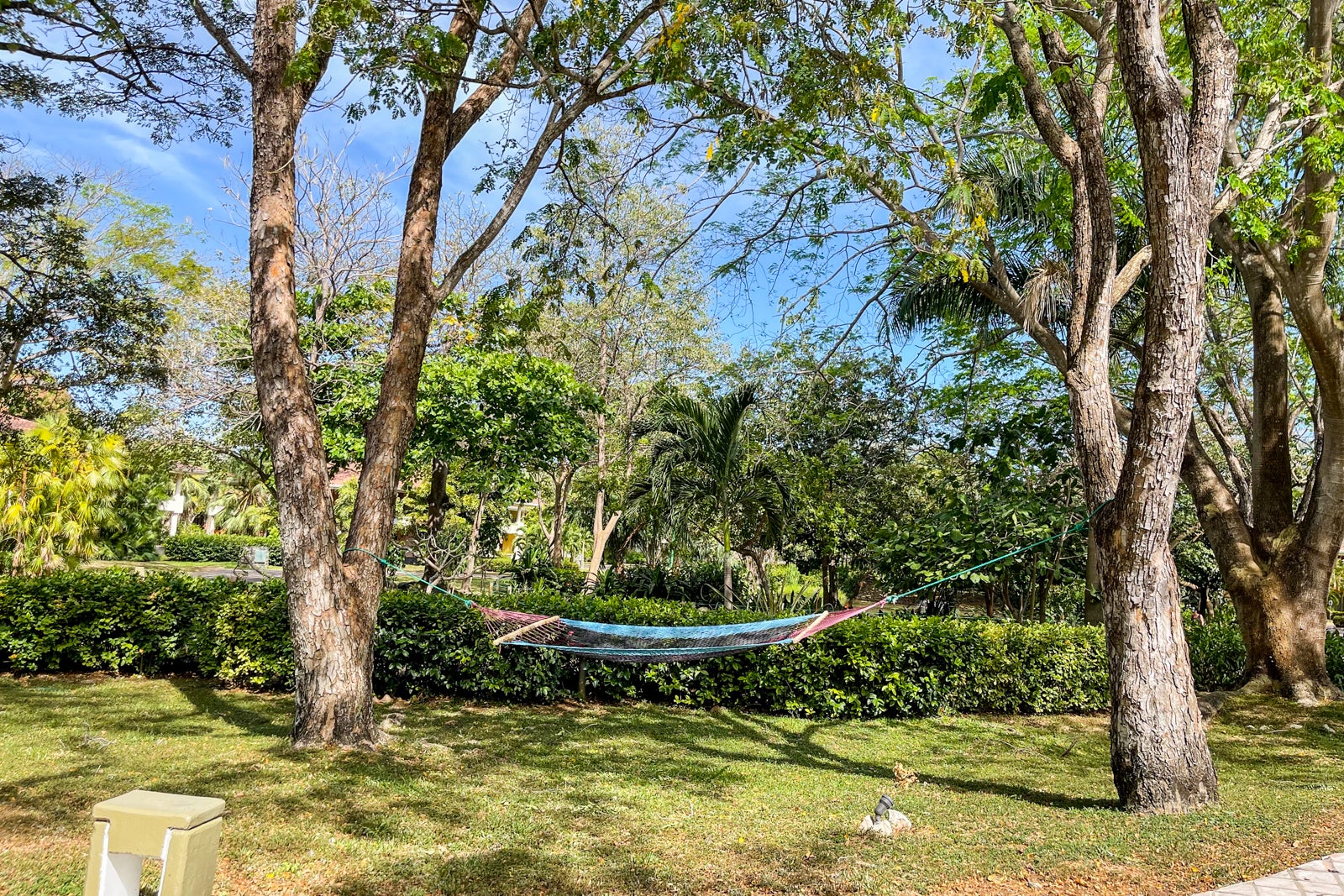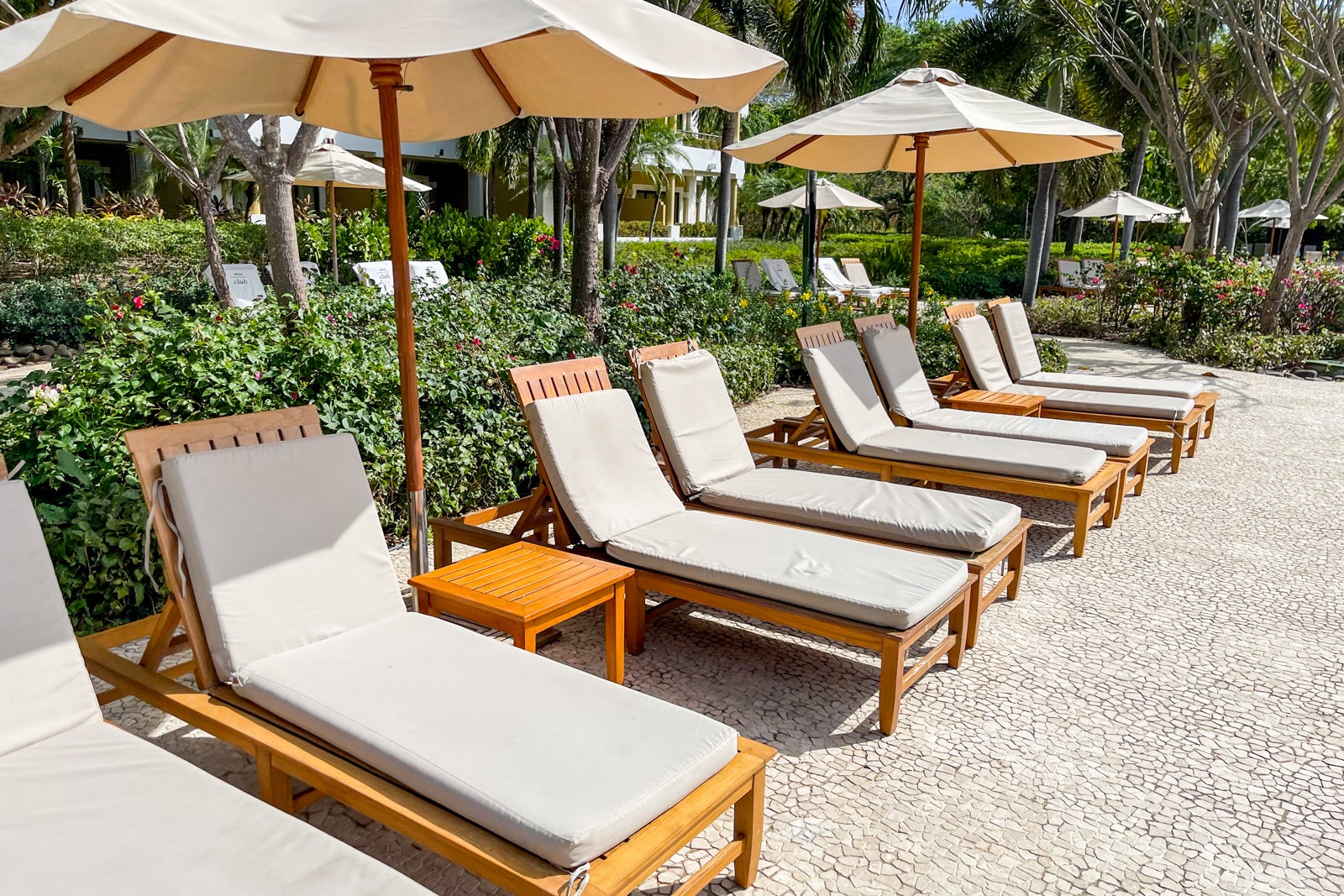 You could also get your boogie on by taking tropical dance lessons. There were coffee tasting classes, sangria making classes, ceviche making classes and more on offer.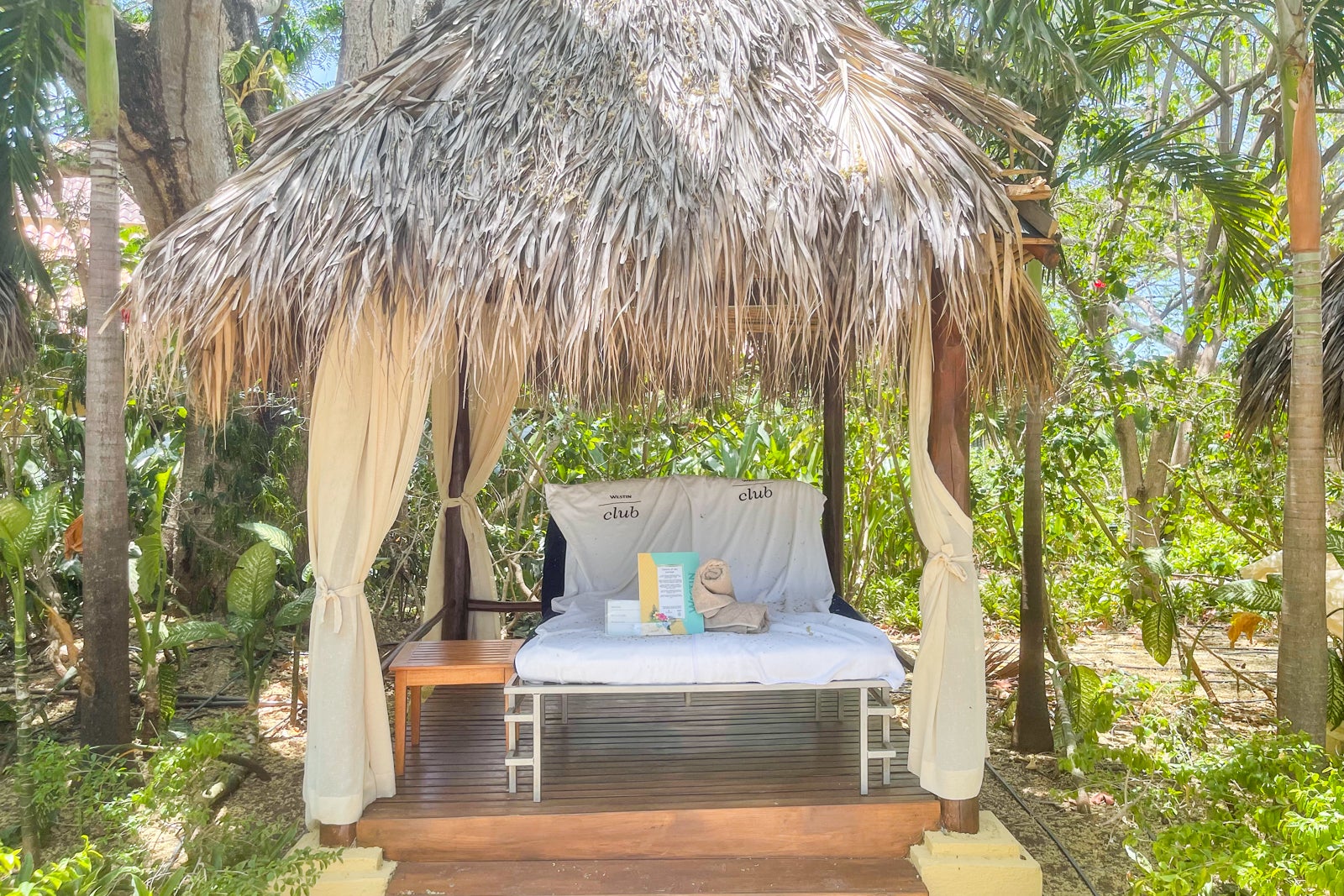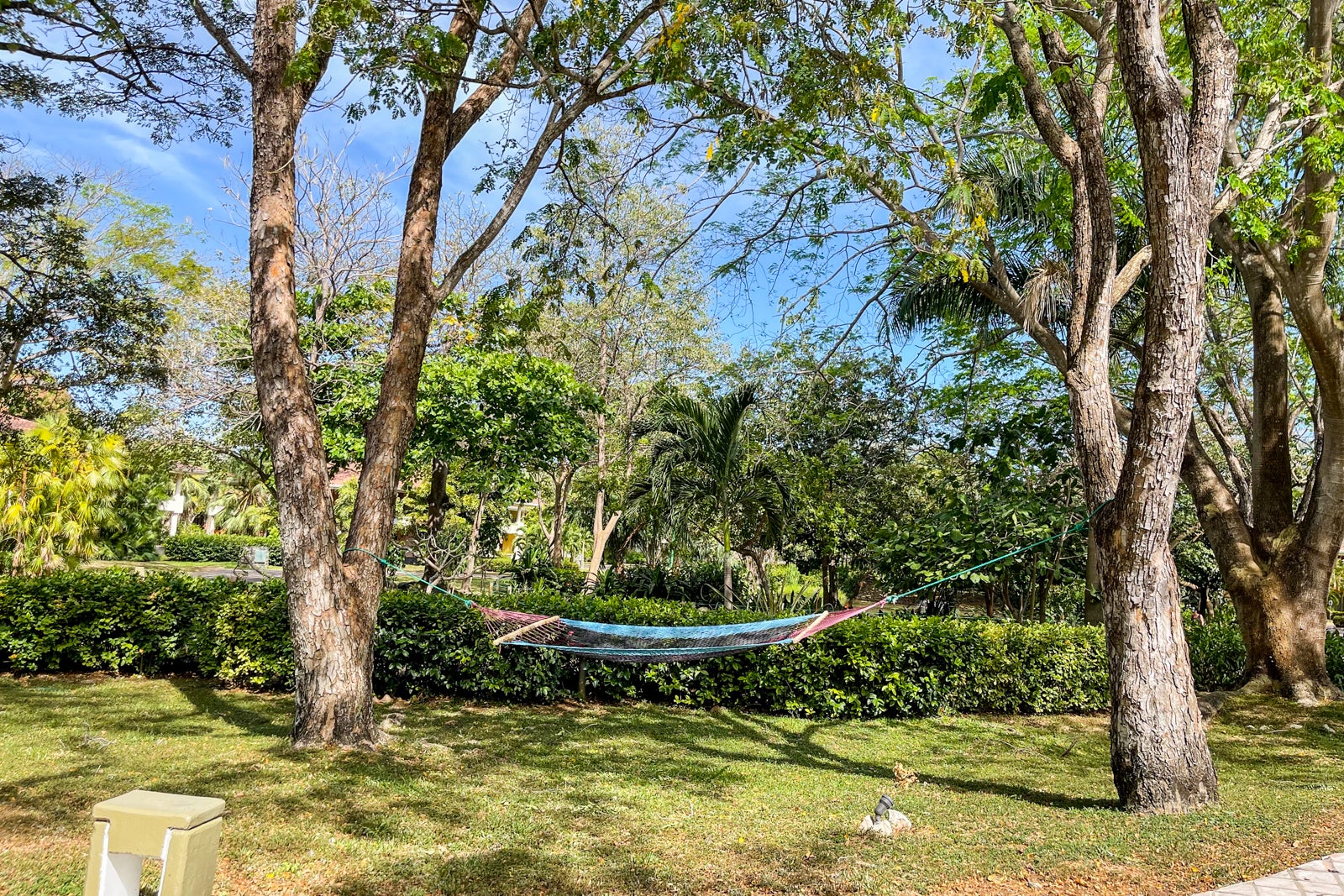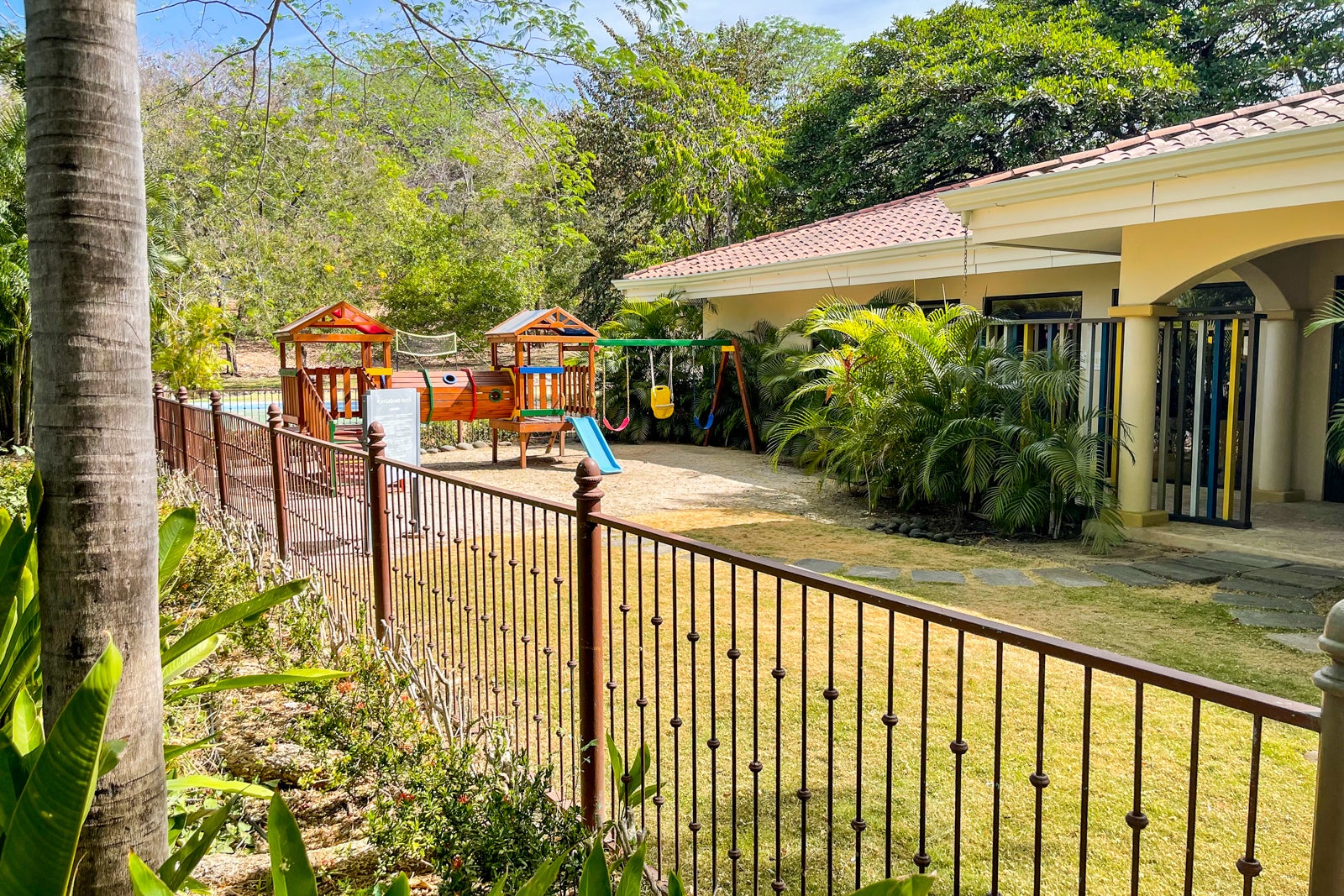 There is also a kids club which has an entirely different set of activities, so inquire about those if you intend to travel with your family.
And then, as the name implies, there's the 18-hole Reserva Conchal golf course. Though we didn't stop by for a round, the course, designed by Robert Trent Jones II, is available to guests. The resort recommends making reservations for a tee time, but they're not required. For tennis players, three courts are available, as well as lessons.
At the Heavenly Spa, an assortment of treatments are available, including the full-body "Tropical Escape Papaya-Pineapple Wrap" that's loaded with vitamin A and vitamin C, and standard services like facials and massages. There are even special treatments dedicated to golfers.
Recommendation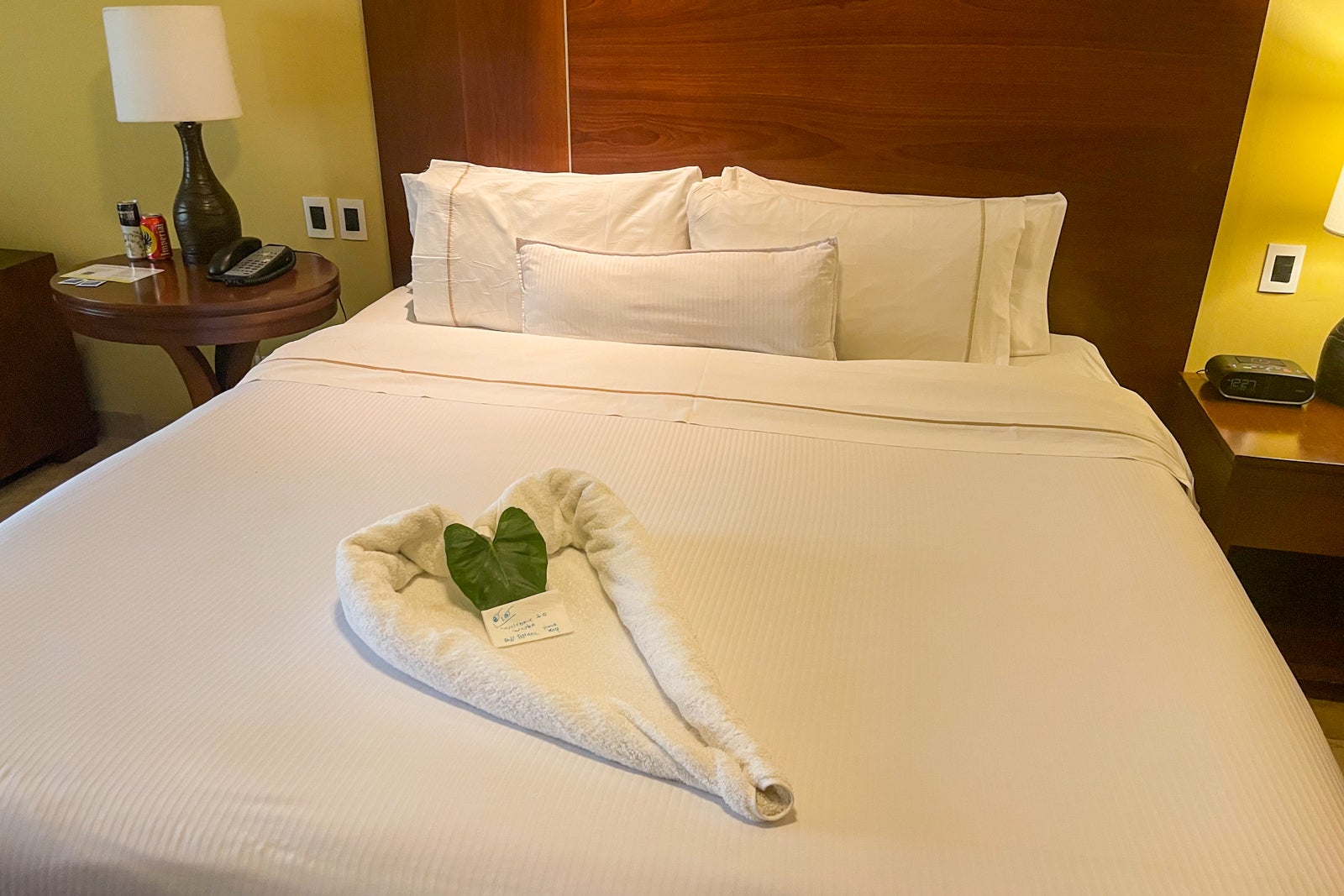 The property was fantastic and the service was friendly and accommodating. There was something to satisfy everyone, whether you are a couple looking for a relaxing retreat or a family hoping to keep your kids entertained and happy. My recommendation is this: Don't go wanting to enjoy a five-star meal; expect a basic culinary experience and bask in the sun in the lovely climate of Costa Rica.
Featured photo by Mimi Wright/The Points Guy.