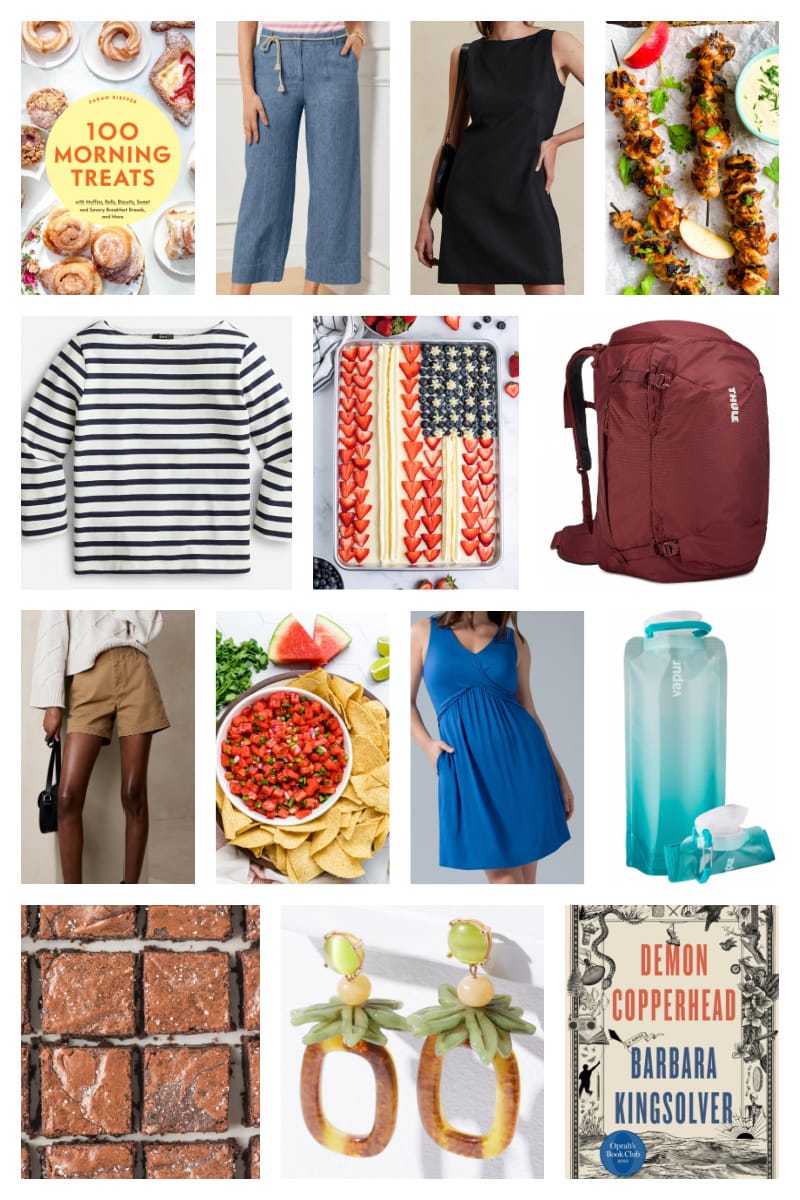 Hi Friends!
Here's my weekly post sharing about what's going on in the world of RecipeGirl, as well as some fun links to things I've come across lately. So here it goes: following are 10 things to share with you this week- everything from recipes to shopping to a few fun articles and more. There are a few affiliate links included here and there. Enjoy!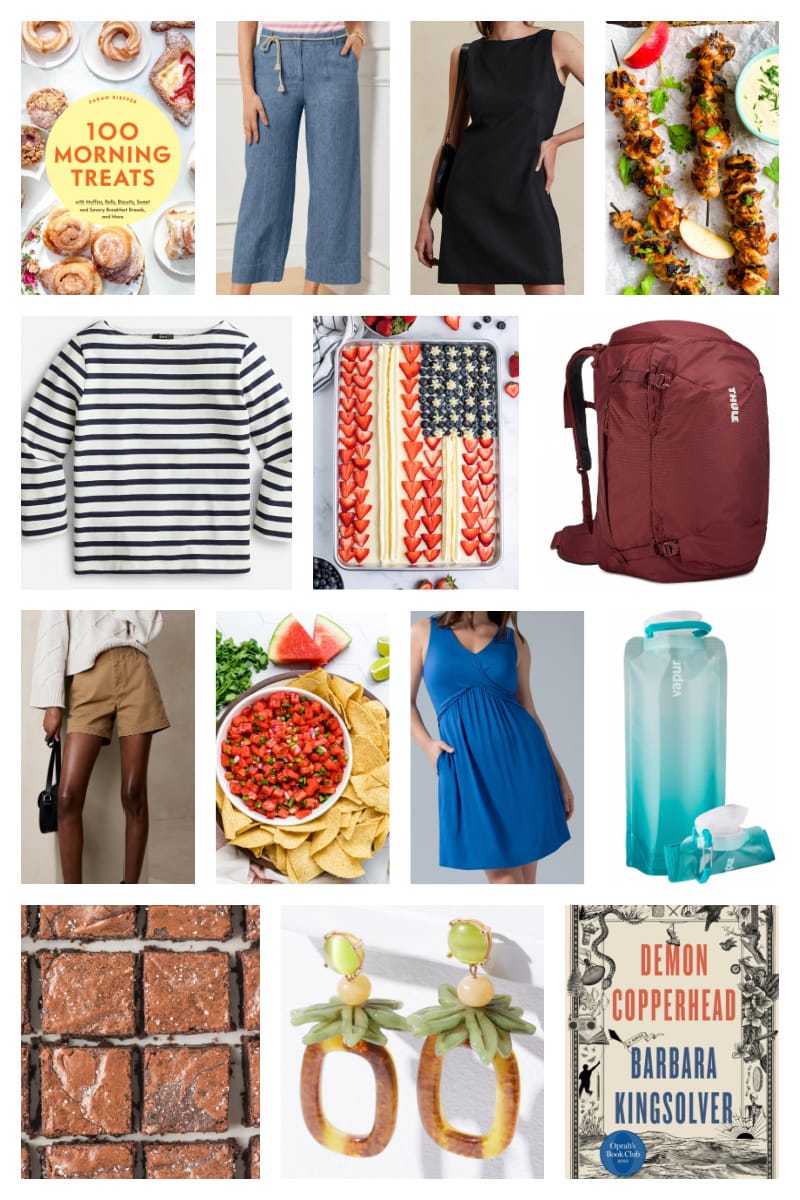 Favorite Memorial Day BBQ Recipes!

Fun Shopping Finds:

Instagram accounts to follow:

What I'm watching and reading:
I watched Jennifer Garner's new series: The Last Thing He Told Me on Apple +. My husband watched it with me, and we both enjoyed the story. It was based on a book by Kristin Hannah.
I'm still finishing up Demon Copperhead (and loving it), but I know what I'm going to listen to as soon as I'm done. The true crime podcast: Redhanded was highly recommended to me by a friend. That's what's up next for me!

Fun Recipes I've spotted on the internet this week:

Here's what's going on in my life:
Honestly, I had a pretty boring week. I worked nonstop to try and get ahead for some upcoming vacation. If you're wondering what kind of work I have to do… well, it's coordinating with my photographers, recipe development, writing recipe posts for my three websites, answering comments and emails from readers, and handling/scheduling all of my social media. I absolutely love my job, but it's a lot sometimes. What makes it all worthwhile is the nice comments and emails I get from readers!
My husband and I went to a baseball game: Red Sox vs. Diamondbacks. There were many more Red Sox fans at the game than Diamondbacks (and we saw it in Arizona). Red Sox beat them. Yay!

Catch up on food-related news of the week:
New cookbook release > 100 Morning Treats: With Muffins, Rolls, Biscuits, Sweet and Savory Breakfast Breads, and More by Sarah Kieffer. Whatever your preference alongside your morning cup of coffee or tea—sweet or savory, buttery or flaky, hot off the griddle or taken to go—you'll find a recipe for it here, from coffee cakes to danishes, doughnuts, scones, quick breads, quiches, and muffins galore! Sarah is the author of The Vanilla Bean Blog.
Here are 30 best Oreo flavors, ranked and tested!
Steph Curry is launching a new whiskey.
Learn about the Secret Ingredient for making your veggies colorful!

Products I'm loving:
My son Brooks is in Europe with some buddies celebrating his college graduation. So I'm sharing a bunch of travel goodies that he picked up before he left.
He bought this travel backpack with a daypack clip-in attachment. Brooks did a ton of research on backpacks before he bought this one. The backpack is a good size, and it fits in the overhead completely stuffed. The clip-on daypack attachment fits under the seat.
Since he's only traveling with a backpack, I suggested he get these compression cubes to help save space.
He bought a set of locks that he will use to lock the zippered compartments on his backpack (since he'll be on the train and staying in hostels).
Since he'll be on trains, he bought a bike lock so he can lock his backpack to his seat in case he falls asleep on the train!
He bought some small laundry detergent packets to bring with him)
This passport holder that you wear around your neck and under your clothes will help him keep his passport and money safe.
A collapsible water bottle saves room in the backpack.
A blow-up neck pillow also saves room!
And, of course, European adapters are a good idea too.
Another suggestion from me was to bring a portable iPhone charger in case he's not in a place where he can find a plug.
Look for Crunchy Chili Onion Hummus at Trader Joe's. YUM.
Look for Costco's 4-Berry Pie. I hear it's delicious!

Bake brownies this week! 

Next Week's Recipes:
On RecipeGirl: Blueberry Cake with Lemon Buttercream, Honey Mustard Grilled Chicken and Strawberry Cheesecake Cake
On RecipeBoy: Creamy Tuscan Chicken Pasta Bake
On RecipesForHolidays: Rabbi's Wife's Brisket for National Brisket Day
Have a wonderful week!
XO 
Lori (RecipeGirl)
The post 10 Things to Share #33 appeared first on Recipe Girl®.