Sun protection is one of the Ten Essentials from the U.S. National Park Service's list of must-have gear to bring along for hiking and camping. This includes sunscreen, UPF-treated apparel and hats and, arguably the most fashionable entry: sunglasses.
When shopping for sunglasses, you'll want to consider the activity or sport you're planning to wear them for. For example, saltwater can be damaging to mirrored lenses and metallic components, so wire-rimmd aviators with a mirrored lens aren't ideal for wear on the ocean. Or, when you're riding a bike or climbing, wraparound sunglasses can reduce glare and bright spots in your peripheral vision and add protection better than standard sunglasses do.
Ideally, any sunglasses you choose should be polarized and offer UV protection to reduce glare and offer a sharper image while protecting your eyes from the sun's harmful rays. Whether you're rock climbing, bass fishing, trail running or bike-riding, these10 sunglasses brands are tops for outdoor adventures.
1. Goodr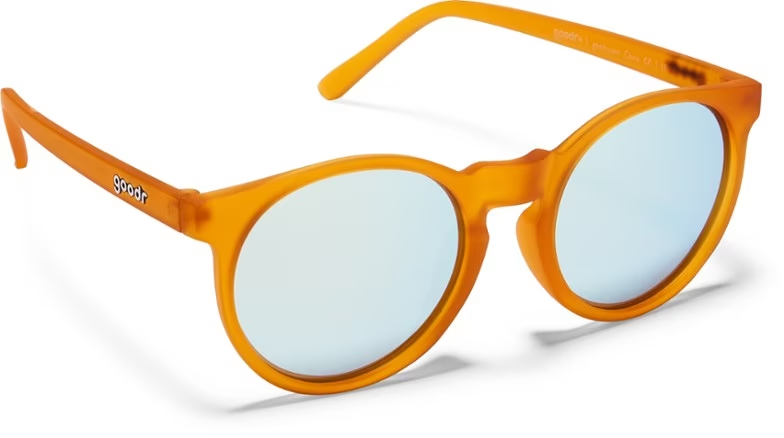 Goodr offers a lightweight, no-bounce no-slip design with UV-blocking lenses. With loads of fun color combinations in a variety of styles great for running, hiking and everything in between, including the OGs, BFGs (for bigger heads) and LFGs (for smaller heads), plus Wrap Gs for cycling and Snow Gs for snowsports, there's something for everyone. These ultra-affordable sunnies mean you can sit on them or drop-kick them across a parking lot and not want to cry.
Shop Goodr on REI | Backcountry | Amazon
2. Warby Parker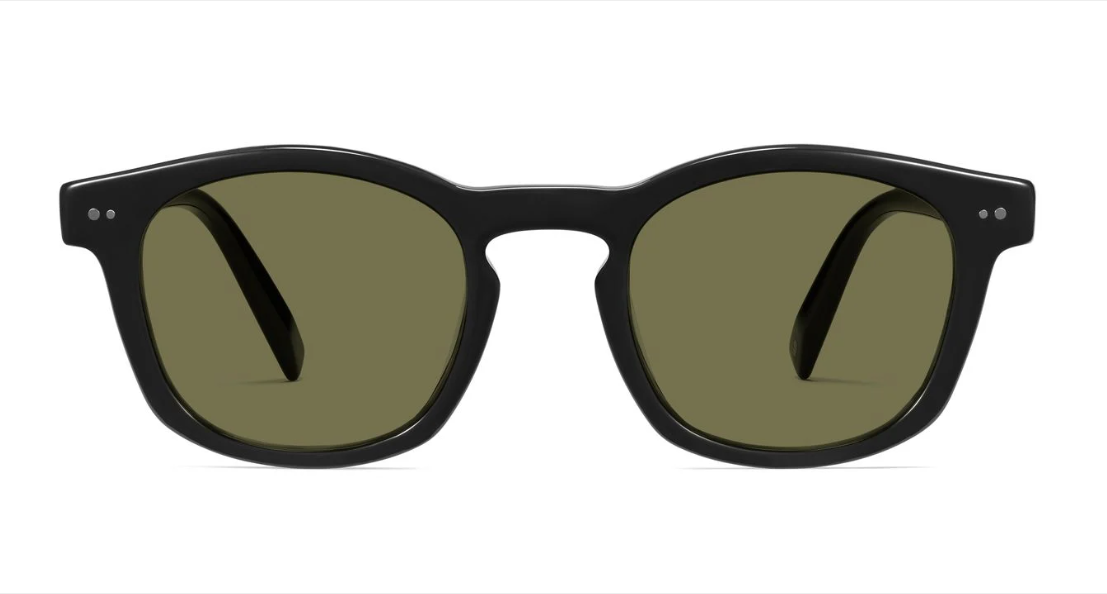 If your eyes require vision correction, prescription sunglasses are a game changer. Warby Parker's polycarbonate lenses are high-impact, scratch-resistant and block UV rays, and you can opt for prescription lenses with a polarized finish. Even cooler: You can request frames to try on at home before you commit to your choice.
A variety of styles with acetate, metal or nylon frames makes it easy to pick the pair you need for any adventure, but they're great for running, hiking, casual bike rides and beach days. Warby Parker offers non-prescription, single-vision and progressive lenses.
Shop Warby Parker
3. Blenders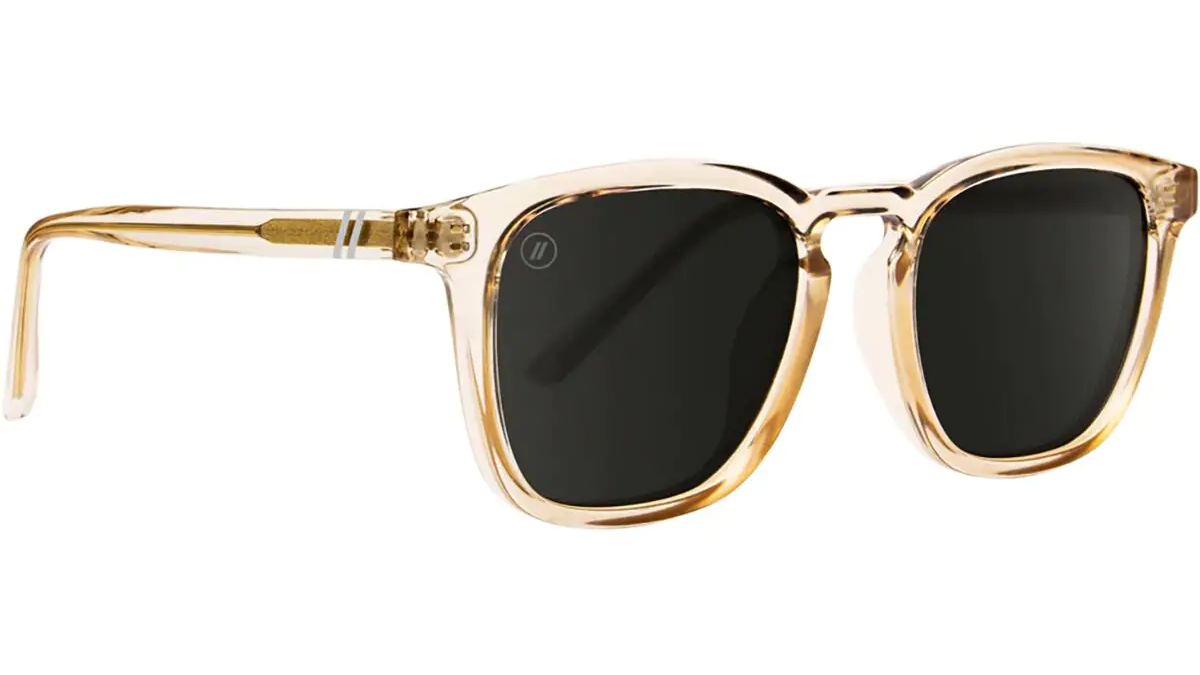 Another brand that makes it affordable to play and live squint-free is Blenders. Its styles are designed for everything from snowy peaks to sandy beaches, with UV protection and polarized finishes. Blenders uses materials that stand up to tough conditions and regular wear, and designs are bold and colorful, letting you make a style statement while keeping your eyes protected. Several frames can come with prescription lenses, too. 
Shop Blenders on Backcountry | Amazon
4. Oakley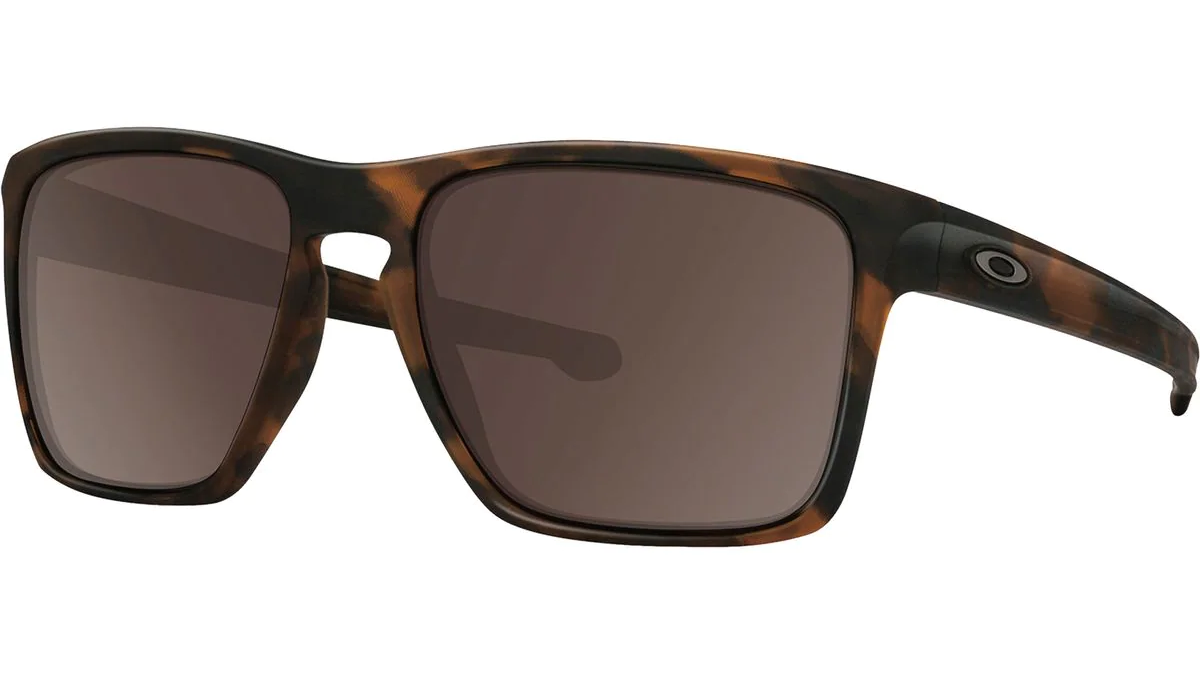 Oakley sunglasses are synonymous with luxury and have stood the test of time for design, materials and craftsmanship. Oakley frames are designed to eliminate the pressure points that other frames might cause. Plus, the brand's High Definition Optics (HDO) lenses offer a clearer image and prevent dust and moisture from sticking. These are great for backcountry hikes, ATV riding, cycling, rock climbing, running and more. Several of its styles can also come with prescription lenses.
Shop Oakley on Backcountry | Amazon
5. Tifosi

Tifosi designs high-performance sunglasses that work well for many activities, from cycling and running to hiking and golfing or everyday wear. Its sunglasses have color-enhancing and photochromic lenses that make it easier to see depending on the conditions you're in, whether that's water, snow, rock, shade or bright sun. Tifosi also offers several styles with prescription lenses.
Shop Tifosi on REI | Backcountry | Amazon
6. Smith

Smith Optics specializes in sport and performance sunglasses and goggles. Depending on the style you choose, Smith sunglasses are a great choice for fishing, cycling, mountaineering or trail running and can even be your go-to sunglasses for everyday wear. All Smith sunglasses and goggles are covered by a lifetime warranty, and some can be made with prescription lenses.
Shop Smith on REI | Backcountry | Amazon
7. Julbo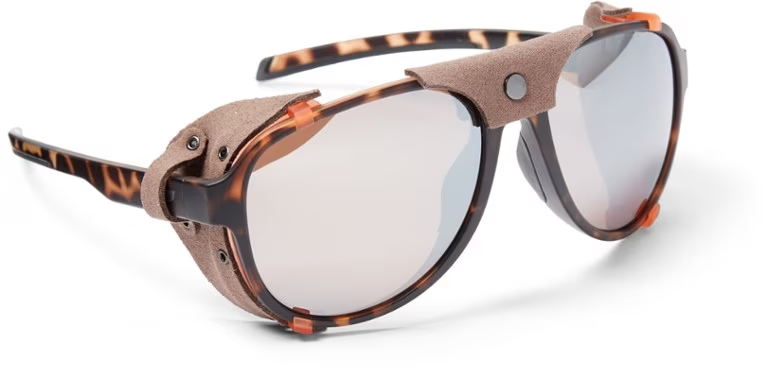 For a day on the crag or in the saddle, Julbo's wide lenses and ventilated designs make it more comfortable when your hands aren't free to fuss with sunglasses. The frames are comfortable to wear under a helmet, making them work well for rock climbing, mountaineering and cycling. Different lens colors and technologies offer better visibility in bright, low-light and varied-light situations, and some can be made with a prescription. 
Shop Julbo on REI | Backcountry | Amazon
8. Rheos
When your life is out on the water, Rheos sunnies are exactly what you need. These sunglasses are designed with a frame that floats if it falls into the water and come with 100% UV-blocking lenses in a variety of tints depending on your activity. All styles can stand up to the rigors and wetness of water sports like sailing and fishing, but these versatile sunnies are great for land-based activities, too.
Shop Rheos on Amazon
9. Ray-Ban

Ray-Ban combines style and performance with a variety of designs for sport and casual wear. This luxury brand is best known for its aviators and wayfarers. Ray-Ban's top-grade polarized lenses that come in a variety of colors with or without a mirrored finish. Its Chromance lenses were developed specifically for outdoor athletics, making the color spectrum brighter and clearer. Several of the styles can come with prescription lenses, too.
Shop Ray-Ban on REI | Backcountry | Amazon
10. Bollé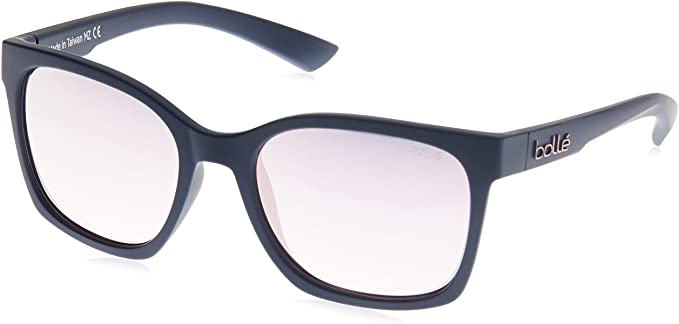 Bollé combines fit, fashion and comfort for athletic eyewear designed to fit under helmets for snowsports and cycling but also suitable for watersports and golf. You can choose from photochromic and high-contrast lenses for enhanced visibility in different conditions—and both have 100% UV protection. The frame materials are lightweight but engineered for rugged environments and tough use.
Shop Bollé on Amazon
The post 10 Brands of Sunglasses Built for Outdoor Adventures appeared first on Outdoors.com.